Have you been keeping up with our series of local love stories, written by real-life newlyweds and engaged couples in New Mexico? We've been swooning over steampunk fairy tales and whirlwind romances recently, but we just can't get enough.
The love story waiting for you below totally stole our hearts. Thank you, Sam and Jon, for sharing a bit of your journey with us here! Without further ado…
---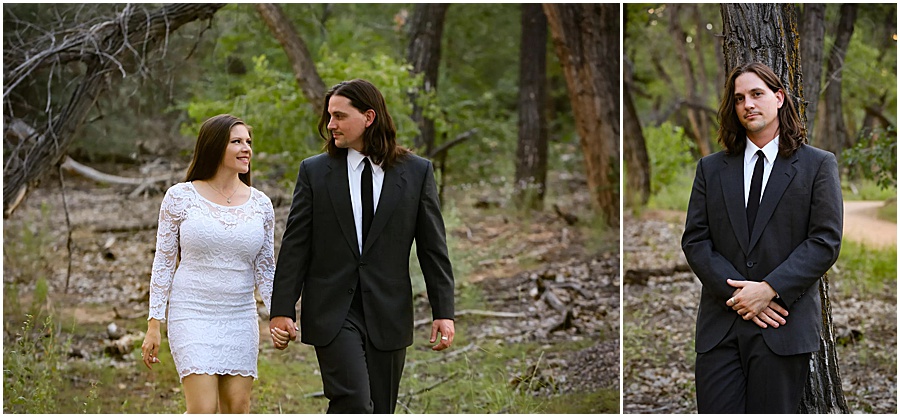 Samantha and Jonathan's love story began with fireworks, literally.
Their first date was at the Grand New Year's Gala in Denver. They enjoyed sushi at Izakaya Den and celebrated the evening at Union Station – complete with speakeasy, themed drinks, fancy food, and dancing swing to a live big band. At midnight, in the peak of the fireworks show, they shared their first passionate kiss (and they just won't stop!).
Despite growing up in the Littleton area of Colorado, Samantha and Jonathan never quite crossed paths until adulthood. Dancing around each other, they both attended performances at Heritage High School, concerts in Englewood, Movies at AMC, shopping at Southwest & Southglenn, birthday parties at Skate City, petting the farm animals at the Littleton Museum and checking out books at Bemis Library.
They were finally brought together by Shanae, Samantha's cousin, who met Jon while they were both doing work at the Denver Aquarium. She could tell right away that Samantha and Jonathan would make a wonderful pair of weirdos, whether or not anything came of it.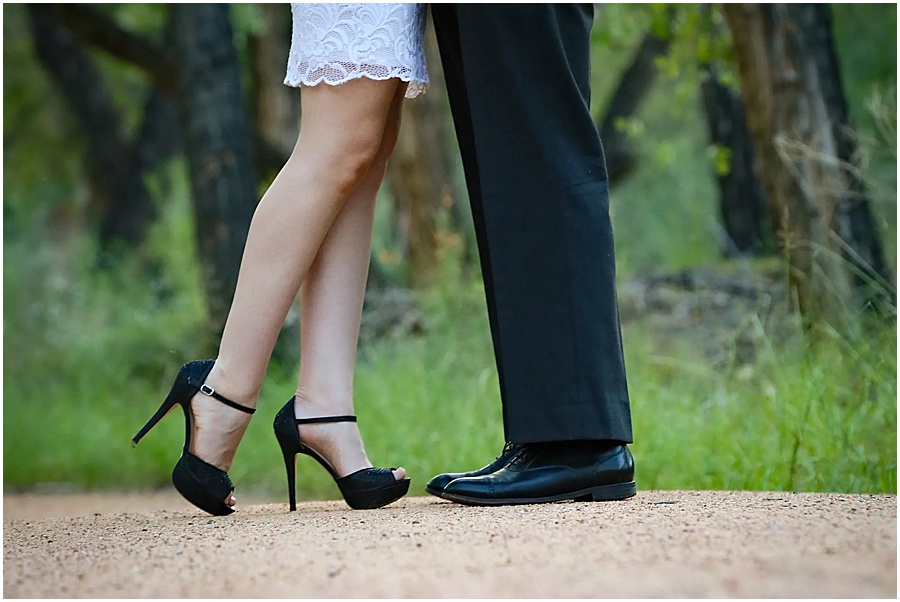 Shanae invited Jon to one of Sam's gatherings, and she was right!
They became quick friends, and Jon was invited out to many soirées thereafter. Their long term friendship built a strong base of trust and understanding, and when they both found themselves single, this companionship quickly deepened into a courtship.
Jon knew the way to Samantha's heart (with coffee, cooking and good whiskey). Their love for each other blossomed as they shared common interests: enjoying geeky nerd conventions, outings with friends, Renaissance Festivals, road trips, hot springs, indie filmmaking days, a fortuitous getaway to the Bahamas — all within the flurry of micro-adventures.
Then when Sam asked Jon to run away with her to become actors — their fates were sealed with the simple phrase, "where you go, I go."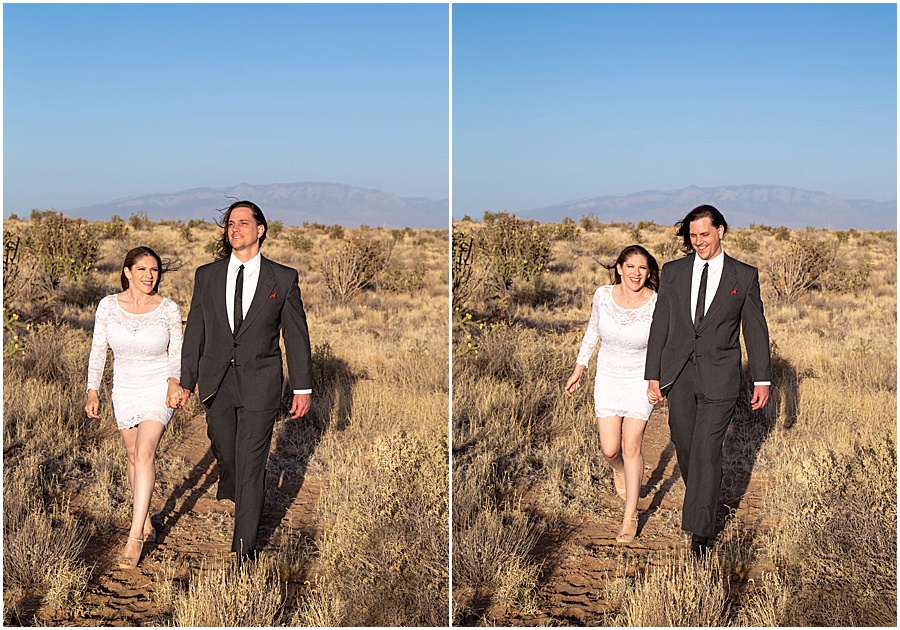 Enjoying the behind-the-scenes experiences of set life on various shows from Stranger Things to Outer Range — their love story became something like out of a movie or a sitcom, complete with shenanigans and rigmarole.
After about a year in their lovely apartment in the land of enchantment, chili, movies and good wine; they share and even grander adventure. Jon proposed to Samantha at Ten 3, a truly noteworthy restaurant nestled at 10,300ft above sea-level, atop the Sandia Mountains with a stunning view of the city and the unobstructed horizon. 
The spring sunset, fine dining, and roaring fireplace made for the perfect setting — on top of the world — and a perfect view to look forward to the wonderful future they are sharing together.
Want to announce your engagement and get an adorable keepsake in the form of our print magazine? Share your love story with us right here.
(Or just keep reading to stay lost in the love sauce, get expert wedding planning advice, and meet New Mexico's best wedding professionals!)