There's always excitement in the air at the Diamond Dash show. From the fabulous fashion show, VIP pre-party, the door prizes, cake dive, to all happy wedding peeps!

Charlotte, Charlotte's Flowers
---
Last week, we were chatting about the exciting evolution of Wedding Collective New Mexico — catch up right here if you missed the big news! 
Although we've spent 15 years constantly growing with fresh content, updated deals and tips, and new community resources for wedding planning, some things haven't changed. 
Like the driving force behind this endeavor of love: to foster connections between engaged couples and the local businesses that make their wedding dreams come true. Or the no-nonsense, clutter-free vibe to our print magazine and online presence. 
Some things will remain at the heart of WCNM (and CO!) regardless of trends and growth, because they're integral to our love-focused approach. Another vital, permanent fixture in our wedding world?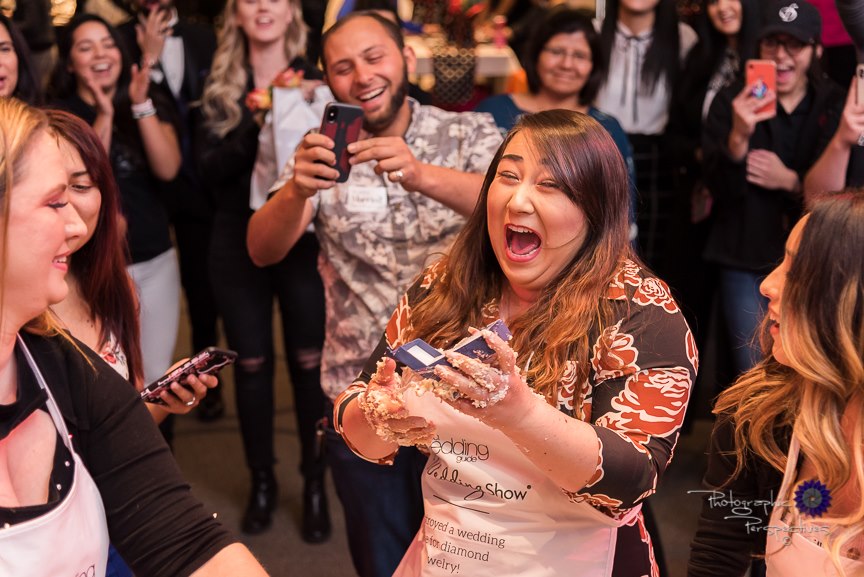 If you haven't heard of the Diamond Dash show specifically — where have you been?! Every year, local wedding professionals come together under one roof to showcase their skills, offer event-only deals, and make in-person connections with engaged couples. 
Streamlining the wedding planning process is the main goal of the Diamond Dash Wedding Shows, but making it fun is a huge part of the jam-packed day, too. 
Plus, our community has spoken: the Diamond Dash Wedding Shows are needed and loved, so they are here to stay!
I loved the beautiful venue, great food, nice layout, and great turn-out! 5 Stars.

Chat and Tristan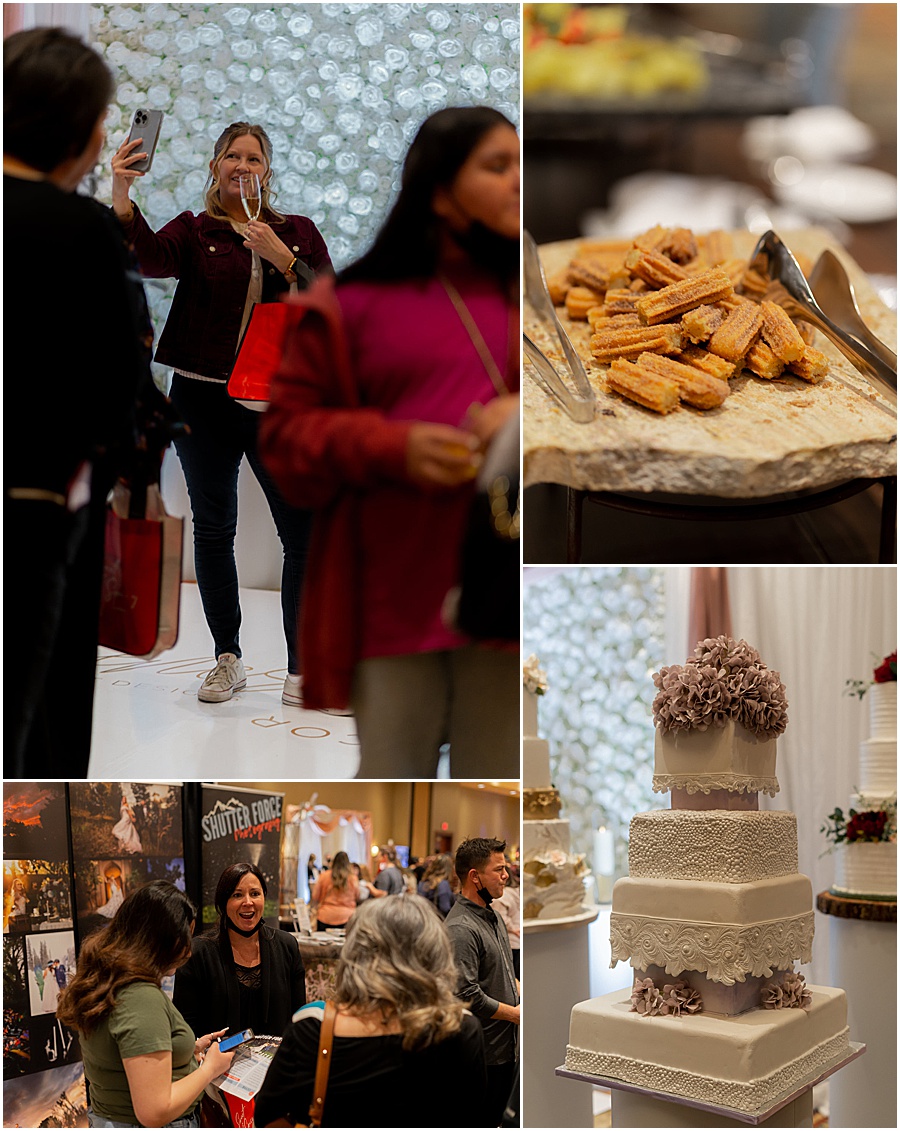 I loved that there were all kinds of vendors in one place. And everyone was very nice!

Stephanie, local bride
Known for the climactic event, the Diamond Dash is special. Where else do engaged couples have the opportunity to dive into a giant, gorgeous wedding cake, courtesy of The Cake Boutique, to search for diamond jewelry?!
But this year, there's something extra special happening in addition to the diamond jewelry: ABQ Bridal Boutique will be, oh-so-generously, giving away one free gown to Diamond Dash attendees only. 
Seriously — don't walk over to the registration link right here, RUN.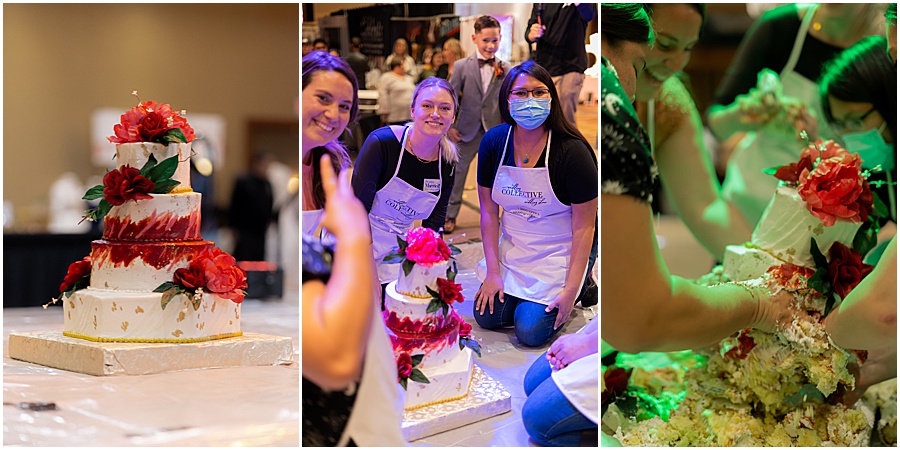 If you're still not sold, despite the chance to win a wedding gown, diamond jewelry from Crown Jewels and Coin, a free stay at Embassy Suites, and more, might we offer you $500 as well? 
It's true! The first 200 engaged couples to arrive at the Diamond Dash will, as always, receive $500 in Wedding Collective Cash.
Spend it at any participating booth, and you can knock $500 off your wedding budget, book your wedding professionals, and dance your heart out all in one day.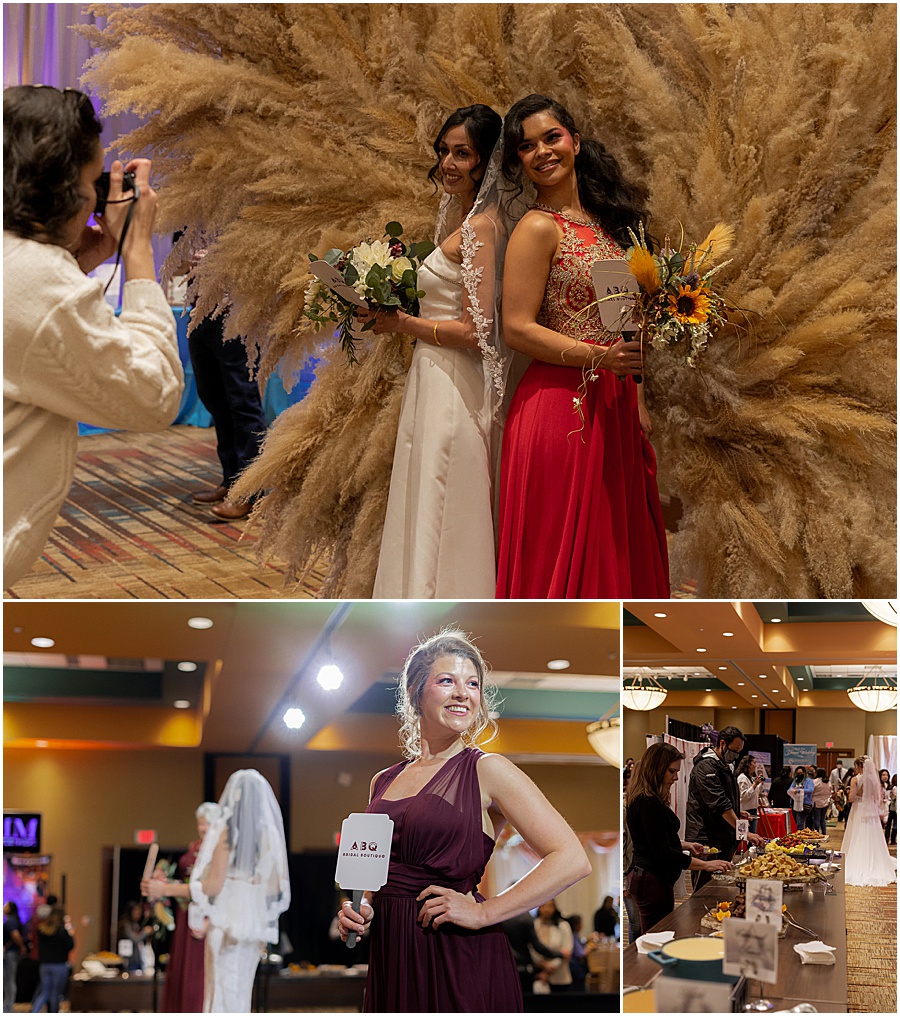 Don't miss the breathtaking displays from New Mexico's best wedding businesses, delectable bites, and free swag galore — get your tickets right here before they're sold out. 
And yes, you can absolutely invite your besties, wedding planner, maid of honor, or soon-to-be-spouse. Make a day of it!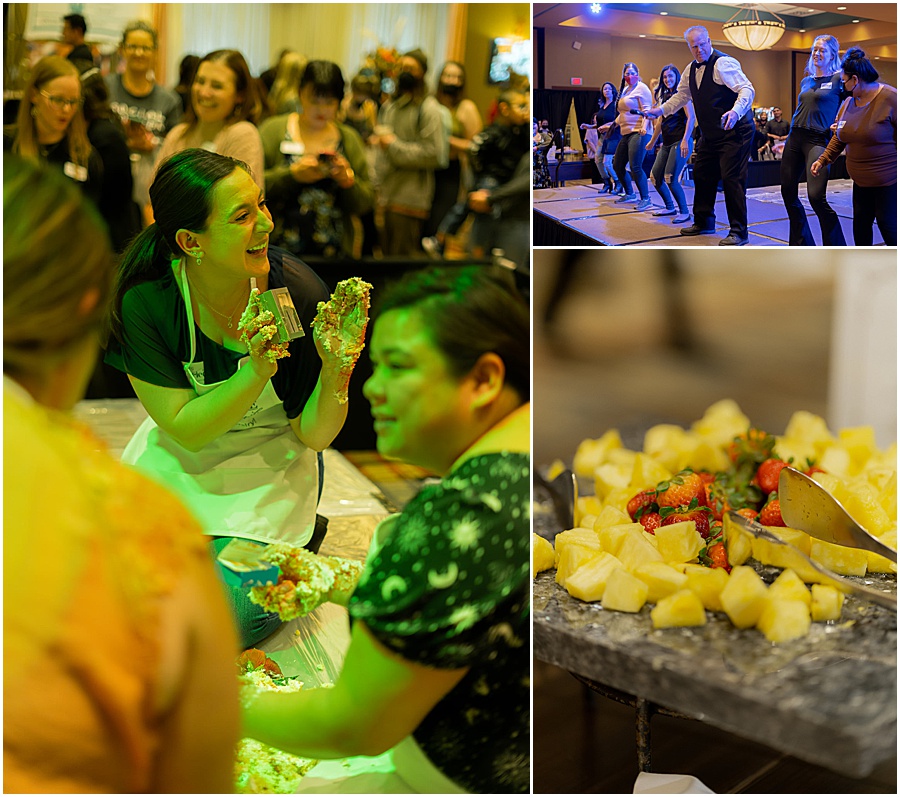 Thank you Clearshot Productions for these gorgeous photos from the last Diamond Dash! Catch up on what you missed at this event here.