Love is in the air! Or is it just the enticing scent of wildflowers blooming, cakes rising, and sunshine baking on the streets of our Southwestern state? 
Either way, we're feeling some type of way about the fact wedding season — also known as summer — is right around the corner. While wisps of winter linger on, us wedding-obsessed lovebirds know spring will pass in a blink. Soon, even sooner than you think, we'll be swooning over glittering celebrations in the middle of June. 
June and September are the two most popular months for weddings in New Mexico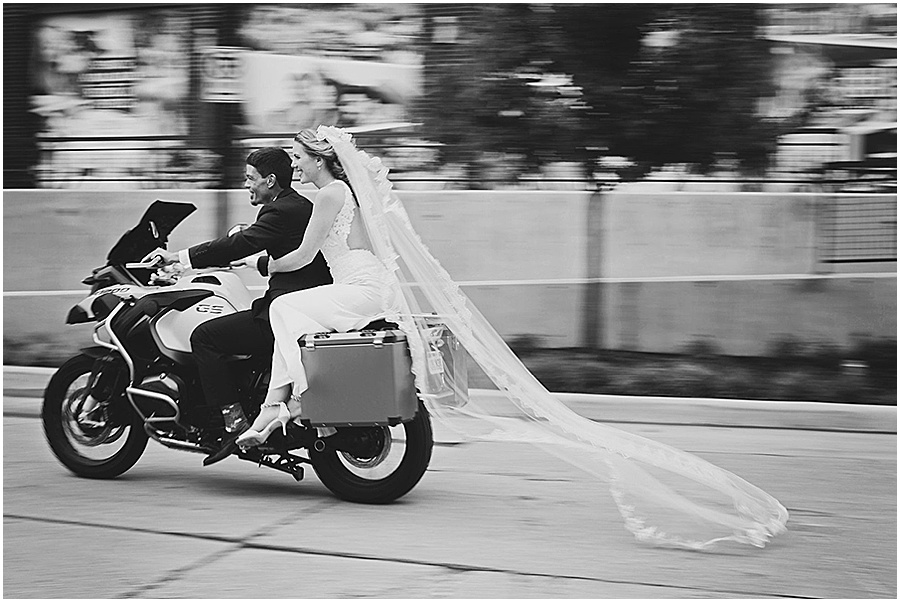 If you're getting married in New Mexico this year, which you probably are if we're meeting here in this corner of the internet, the planning panic has likely set in. But have no fear, reader!
We've scoured the internet, perused our industry-insider resources, and chatted with the best of the best wedding planners in New Mexico to get the scoop. Compiled below are the fruits of our labor — our 3 favorite wedding trends of 2023. 
So, put down the seating chart, grab some coffee (or champagne, we don't judge), and dive in with us. Even if your summer wedding feels like it's happening tomorrow, there's still time to make sure your celebration is on point and on trend!
3 WEDDING SEASON TRENDS OF 2023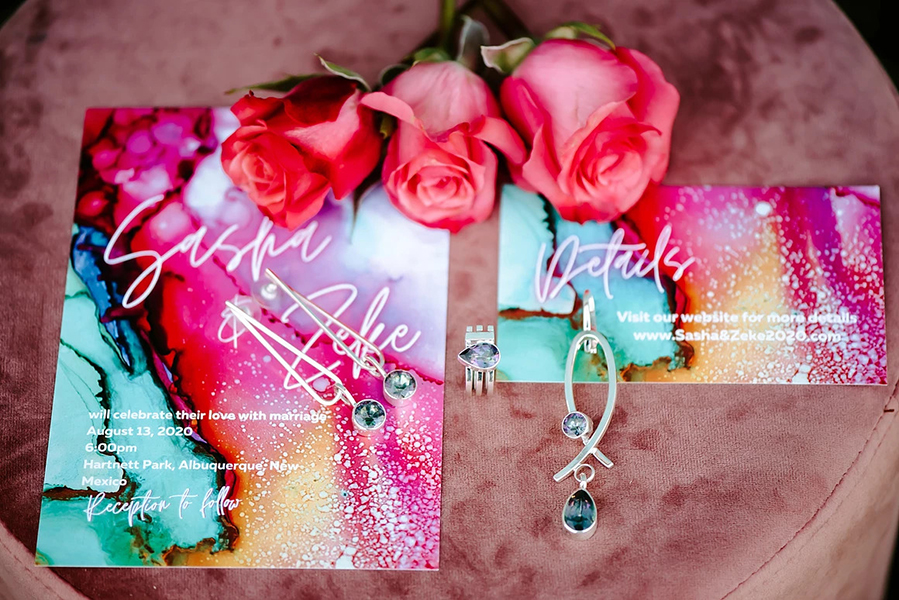 1. Maximalism
Forget everything you know about that pesky idiom, "less is more." This year, in the world of weddings, more is more. 
That's right, maximalism is taking center stage as couples across the country branch out of the tried-and-true muted hues. In their place, expect more, more, more of the following: 
colors

 

patterns
textures
unique experiences

 

personalized details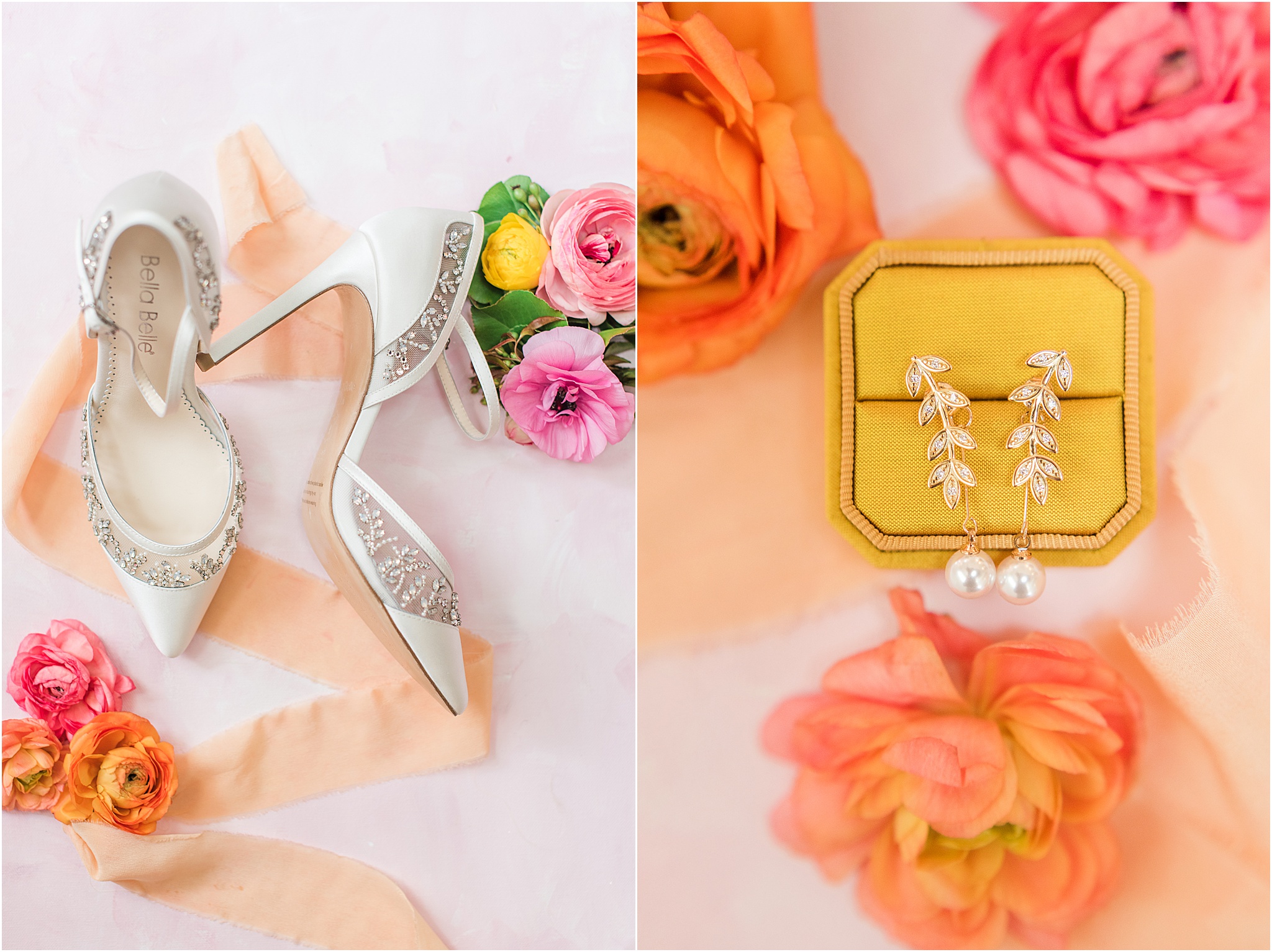 Maximalist weddings are centered on luxury, indulgence, and memorable details — hence the emphasis on unique experiences and high-level personalization. Bright and bold color palettes and over-the-top decor are soon to be the norm, as the maximalist atmosphere is wildly conducive for fun, joy, laughter, and dancing. 
Say good bye to stiff and stuffy, too-perfect vibes! From statement jewelry and vibrant invites to vintage camper photo booths and unforgettable eats, 2023's energy is funky and fresh all the way. 
Read more: The Wow Factor: Unique Wedding Businesses in New Mexico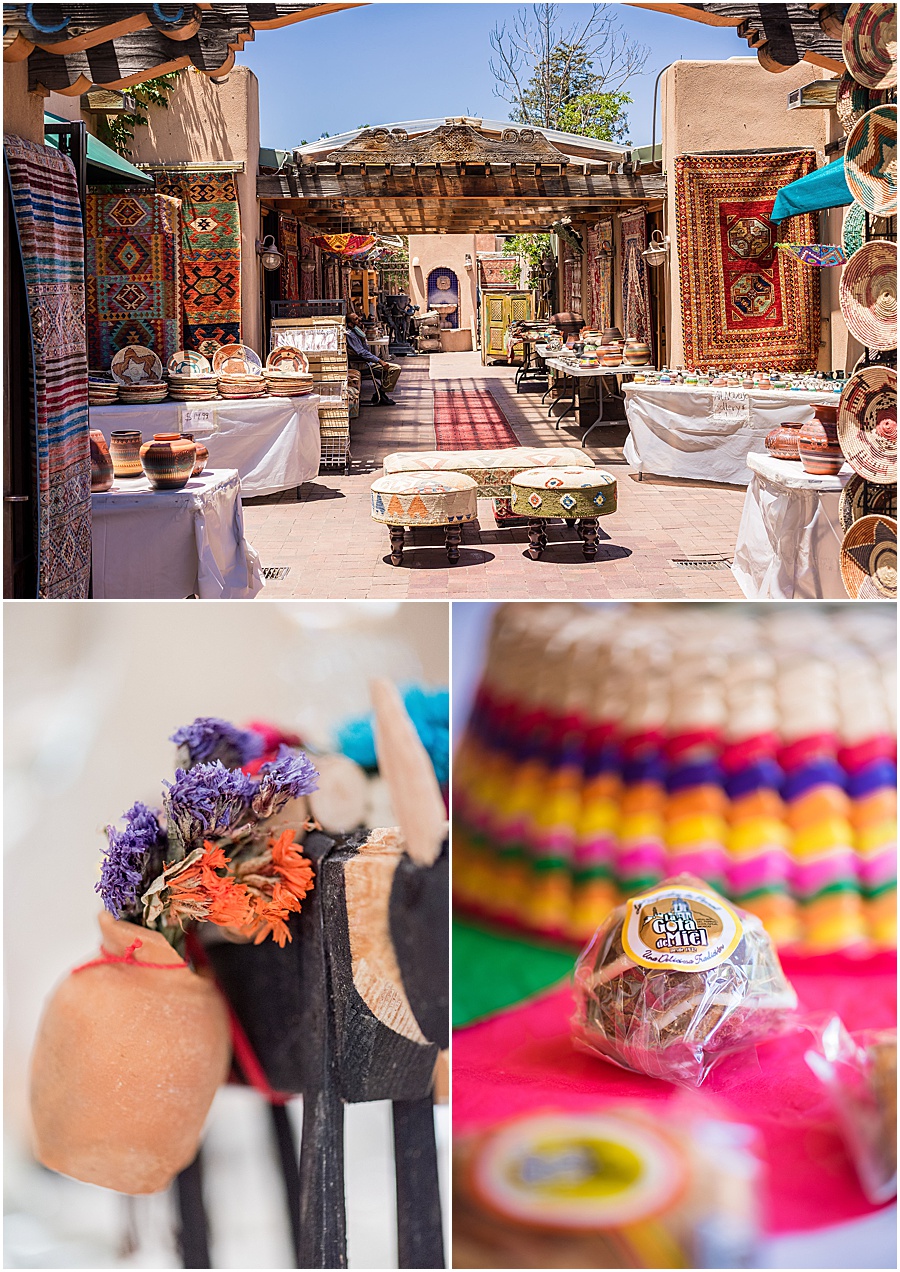 2. Desertscape color palettes
Okay, yes, you should absolutely let your freak flag fly for your wedding, but some of us still love a coordinated look, right? 
If you want to bring in a bit of cohesion without losing the luxuriousness of a maximalist wedding, then a desert-inspired color scheme is the way to go. We adore this trend, for obvious reasons, but also for less obvious reasons, too.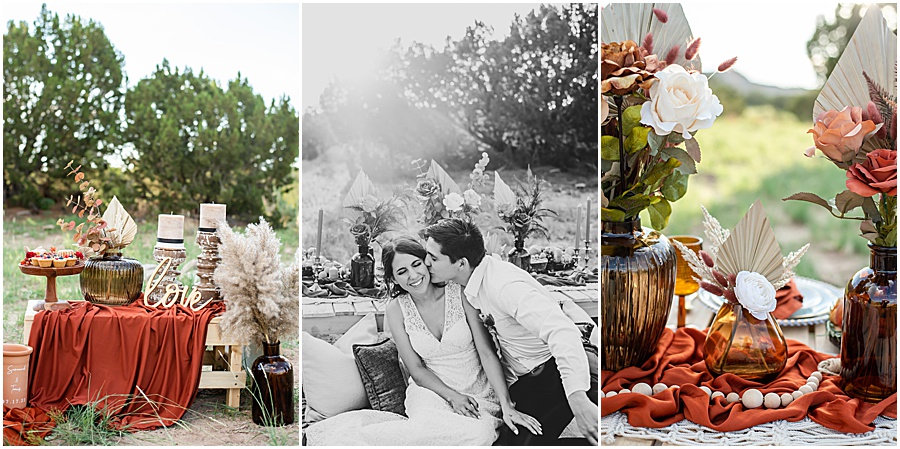 When you hear the word desert, do you think of endless views of tan sand, without a shrub or sign of life in sight? Think again! This trend is bringing the vivacious colors of the desert out of the shadows and into the limelight. 
Picture: burnt sienna, jasper greens, turquoise to rival the New Mexican skies, pops of dandelion and marigold, and maybe a fuchsia punch here and there, because we can't forget the blooming prickly pears.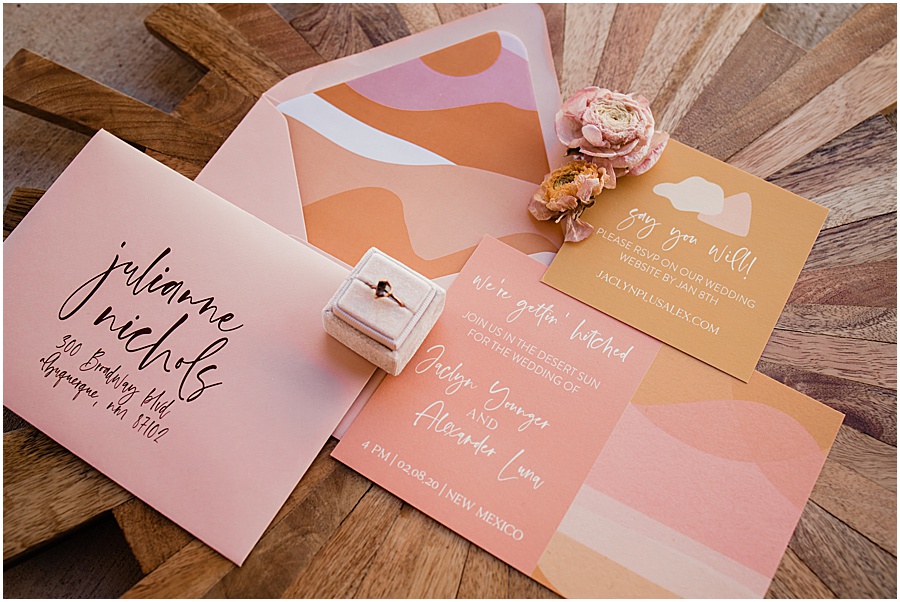 3. Less is more.
Wait a minute, didn't we just say more is more? Are we contradicting ourselves? Very well then! We contradict ourselves — the wedding industry is large, it contains multitudes. 
But really, what we mean by less is more in this case has nothing to do with colors or chandeliers or confectionaries. You can still have a maximalist wedding, even on a budget, if you reel in your wedding guest numbers.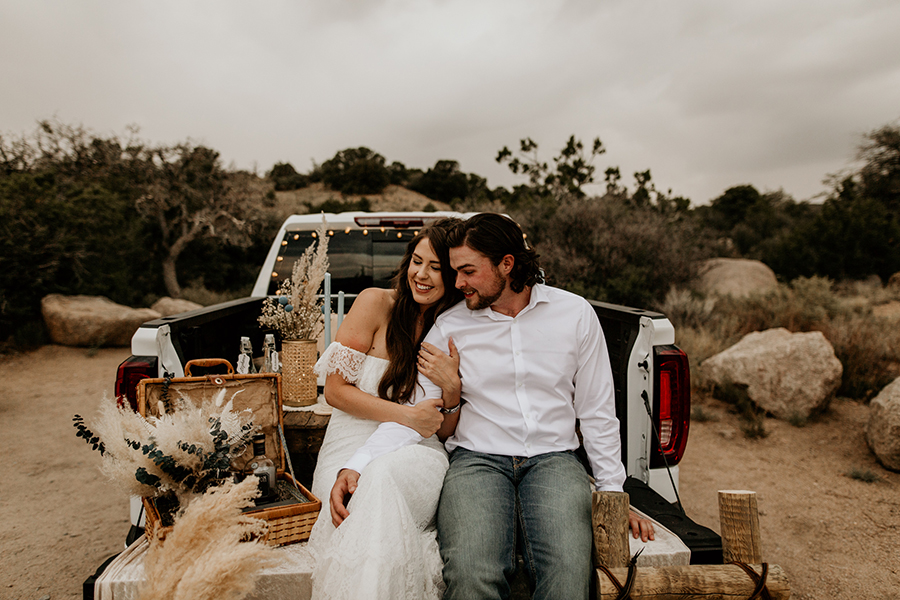 We're not trying to dissuade you from inviting 300 of your closest friends and family members. Rather, we're simply noting that the national trend is dipping towards smaller numbers and exceptional experiences. 
Is the pandemic to blame? Partly, we imagine. Although, even before COVID-19 turned our world upside down, weddings were getting more and more intimate and elopements were on the rise. 
Read more: 3 Reasons to (Still) Have a Micro Wedding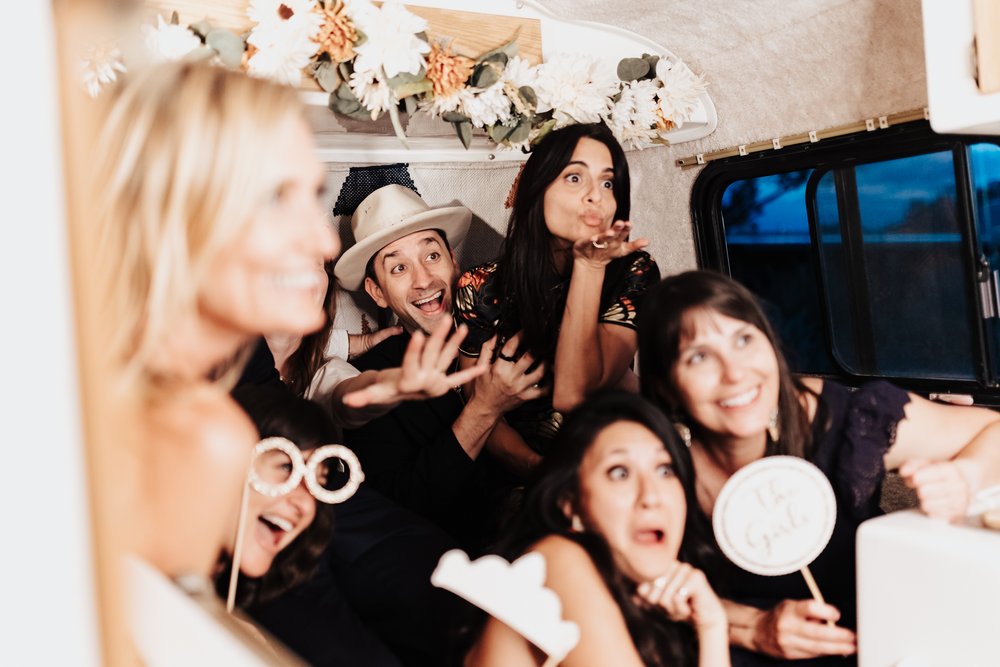 We love this trend not because we want fewer people having fun at weddings, but because inviting your nearest and dearest typically translates to the following: 
less stress during wedding planning

 

more funds for florals, fun stuff, and what matters most to you
fewer RSVPs, food orders, and attire opinions to deal with
a more comfortable, authentic wedding day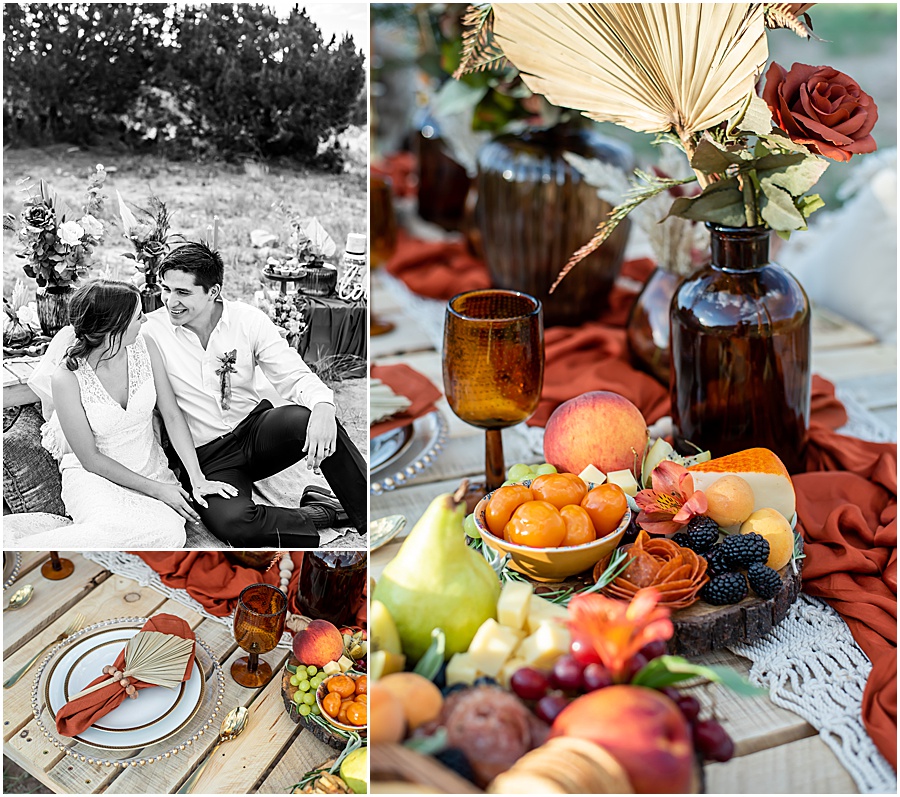 What's your favorite trend, fellow lover-of-love? Did it make the list? Share your thoughts, love story, or wedding photos with us anytime — we don't bite.