Temperatures are slowly rising, trees are starting to bud, and our team here at Wedding Collective is bracing for yet another beautiful wedding season with the best local wedding businesses Colorado has to offer! We absolutely LOVE collaborating with Colorado's eccentric, bubbly, creative community of wedding professionals, and can hardly begin to imagine higher quality wedding services anywhere else.
For real, though. If you are in the process of building your team of wedding experts to deliver the wedding day of your dreams, Wedding Collective Colorado is your one-stop-shop for all your wedding needs. From unique services, to stellar photographers, to mouth-watering caterers and bakers, Wedding Collective is here to point you in the right direction and bring together newly engaged couples with local wedding geniuses. Nope, we are not exaggerating.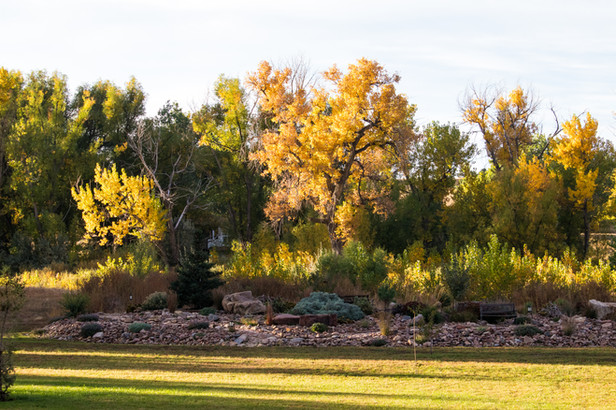 Last week, we shared with our lovely community all of our favorite culinary wedding professionals in Colorado. This week, in the true nature of Spring, we wanted to share a local wedding venue that is absolutely GORGEOUS this time of year, and in the coming seasons. From beautiful meadows surrounded by trees, to the small river that flows nearby, Desiderata Ranch is by far and large the outdoor wedding venue you've been dreaming of.
Are you looking for a little slice of heaven to commemorate your love and share you vows with your partner? Are you desiring an expansive outdoor space to gather with your loved ones on your wedding day? Do you have a vision for an elegant garden party or perhaps a rustic wedding? If your answer was YES to any of these questions, Desiderata Ranch is literally the PERFECT wedding venue for you.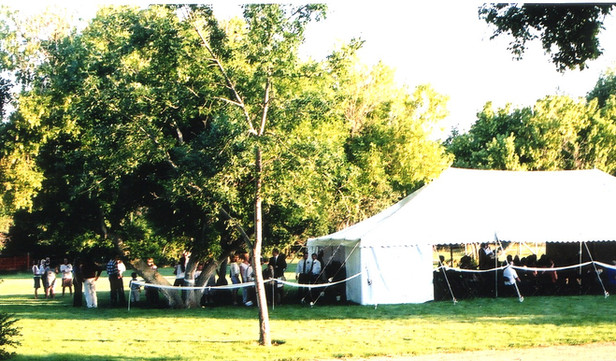 This magical local farm is located at the border of Larimer County and Boulder county, and has been running since 1981. Family owned and family oriented, Desiderata Ranch has watched a family grow, has been a refuge for those in need, and raised children and grandchildren. The energy of new beginnings emanates the property [sounds like Spring, don't you think?]: what better place to start the rest of your life with the one you love most!
What we love about Desiderata Ranch is there versatility. Whether you are looking for a wild, untamed outdoor vibe for your wedding venue, or a more groomed and landscaped outdoor space, this cute farm has both to choose from. The future is looking bright for Desiderata Ranch, too: they will soon be offering a barn space for indoor events!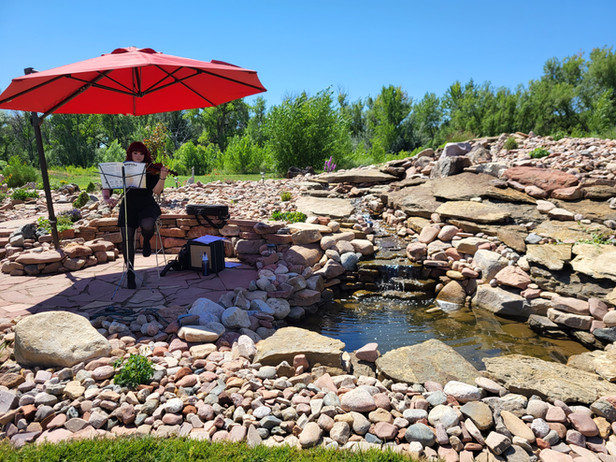 The two large outdoor areas that Desiderata Ranch offers are both well-suited for wedding event purposes. One of those properties has a beautiful landscaped garden with a waterfall (YES – a waterfall), and a small patio. The other property is out of a fairytale, containing the Little Thompson River we were telling you about earlier and a meadow. Honestly, what more can you ask for?!
The Ranch has plenty of space for rental tents, parking, and as many wedding guests as your love-loving heart can imagine. And if you're looking for a smaller, more intimate wedding, you can do that at Desiderata Ranch, too. Getting married on that beautiful land is truly out of a fairytale, and we hope you feel as inspired by the nature there as we do!