Another cozy winter morning is here to greet us, crisp yet sparkling in the desert sun. Aren't we so lucky?!
We're often flying high on the love and community of our Southwestern wedding world because, well, how could we not? Especially when, as your certified wedding wizards, we get to see the best New Mexico has to offer for engaged couples in our state. 
From seasoned wedding veterans to emerging innovators, we have the honor of connecting with magic makers from all across the board. Last week, we swooned over the array of beauty experts and wellness specialists who make lovebirds feel like a million bucks on their wedding day. 
This week, we're taking it one step further down the wedding timeline, to the professionals who capture those million-buck moments so they can be relived again and again.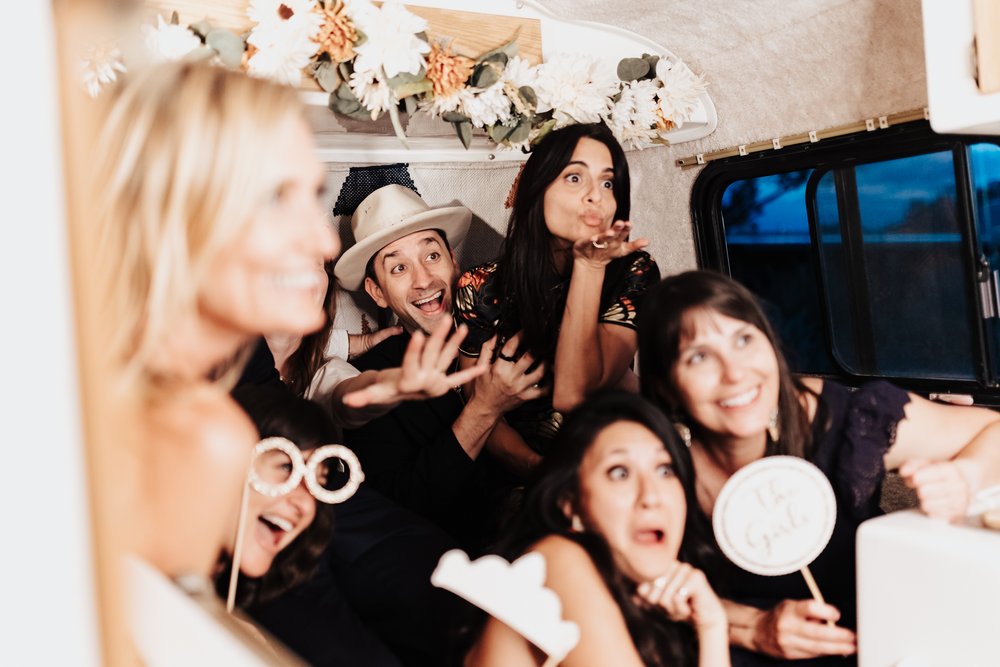 If you're planning a wedding in New Mexico, then you probably already know the big ticket to-dos — venue, attire, and photography. 
But not every couple will settle for just formal photos, particularly those who adore the in-between moments that are quirky, candid, and real. For couples who can't imagine their day without the ear-to-ear grins and inside jokes, a photo booth is the way to go. 
Enter, the caravan-turned-photo-op and vintage-lovers dream: Little Moon Photo Booth.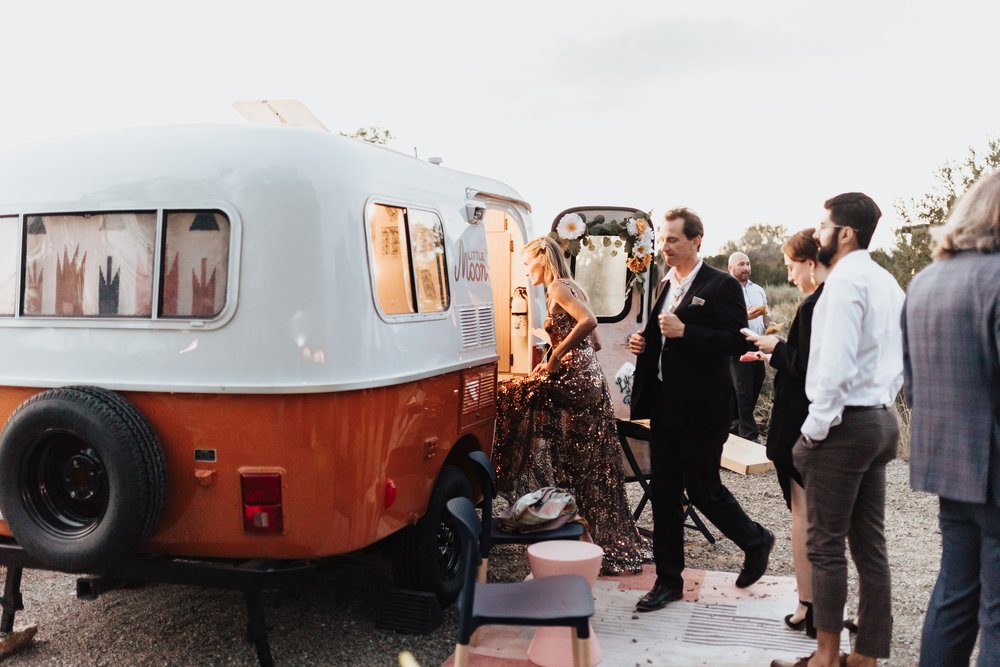 Is there anything more romantic than slipping away from your reception and ducking into a cozy corner to sneak a kiss with your new spouse? We think not. 
Luckily, Kate and Sean, the newlyweds who created Little Moon agree! When the couple was planning their wedding in 2022, they knew that something was missing. As artists and creatives, Kate and Sean wanted a unique photo booth that matched the atmosphere of their outdoor afterparty. 
And so, they built one!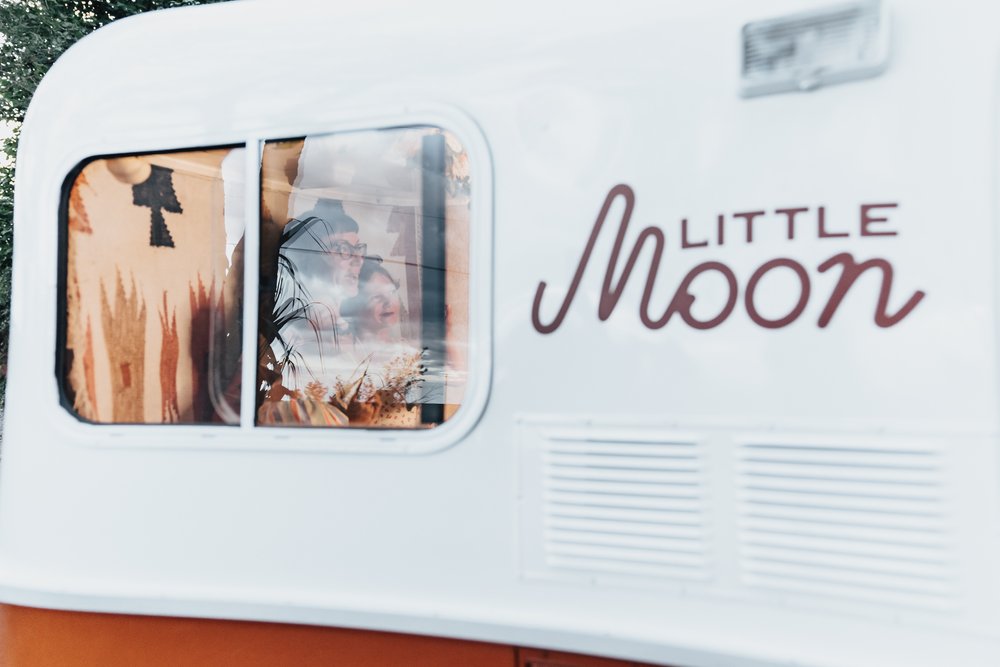 Modifying Kate's 1993 Casita 13' trailer, the couple created what is, in our humble opinions, the perfect hideaway spot. Unbearably aesthetic and highly functional to boot, Little Moon is, as Kate and Sean say, more than a photo booth — it's a vibe.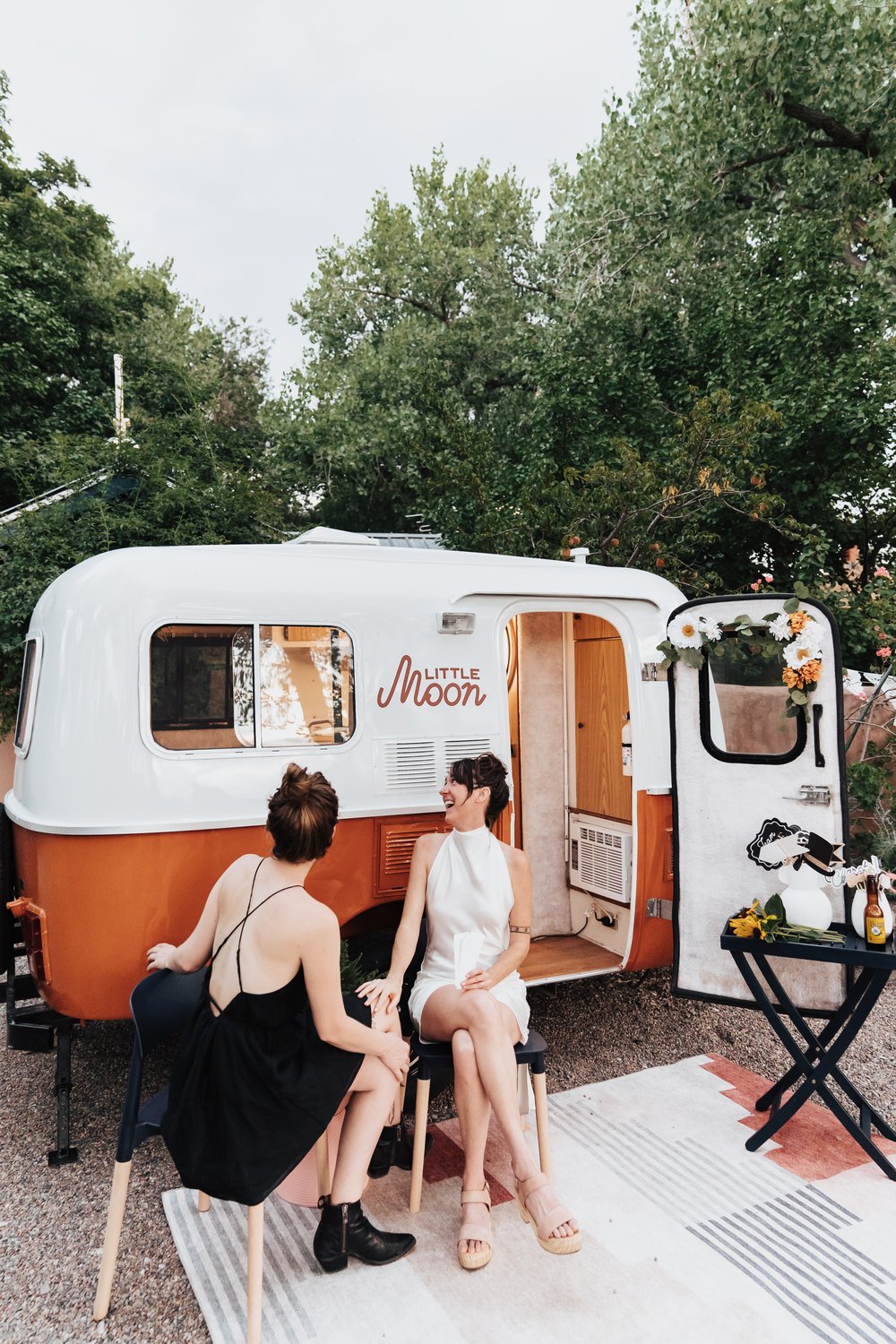 So, here's your chance to give your guests a charming place to catch their breath while dancing the night away and capture adorably authentic photo booth style pictures all at once. 
Have the Little Moon Photo Booth cruise up for your wedding day by contacting Kate and Sean here.