First comes love, then comes all the venues to scout, vows to write, and vendors to book for your…marriage. 
For most engaged couples, it's a lot! Driven by a vision of the perfect celebration, local lovebirds put their heart and soul into planning their wedding day. We, your Wedding Collective team, try to make it a little easier where we can — hosting extravagant events for streamlined planning, offering free resources, giving away prizes every month, etc. 
One of the most valuable things we share, though, is actually the expertise of the local professionals who make wedding magic happen in New Mexico. No one knows the wedding world better than the pros who live and breath it every day!
So, gather 'round as we relay an important piece of advice we've learned from these pioneers of love: don't sleep on your stationery.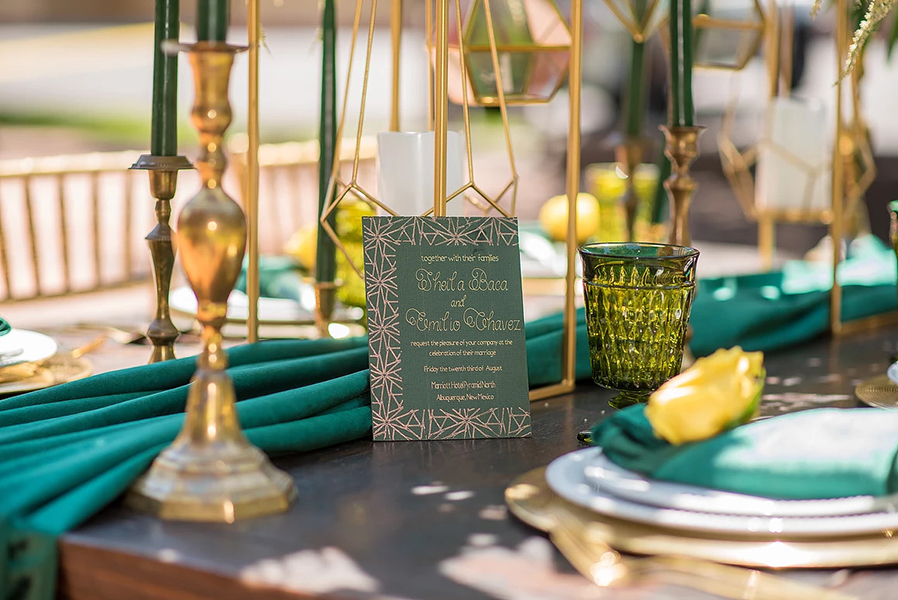 Wedding trends shift and evolve with each season to meet the needs of contemporary fiancés. This year, stationery is at center stage for engaged couples, and we couldn't be more delighted. 
After all, what good is a flawless wedding day if no one knows where it is or when it's happening?! 
Stationery is so much more than just your save-the-dates and invites, though, so don't get us wrong. One of the top trends for wedding stationery in 2023 is accessorizing your paper collection with the invitation extras that make for an impeccable wedding experience. 
Think: cards for your bridesmaids, reserved seat signage, personalized handbills, and the like.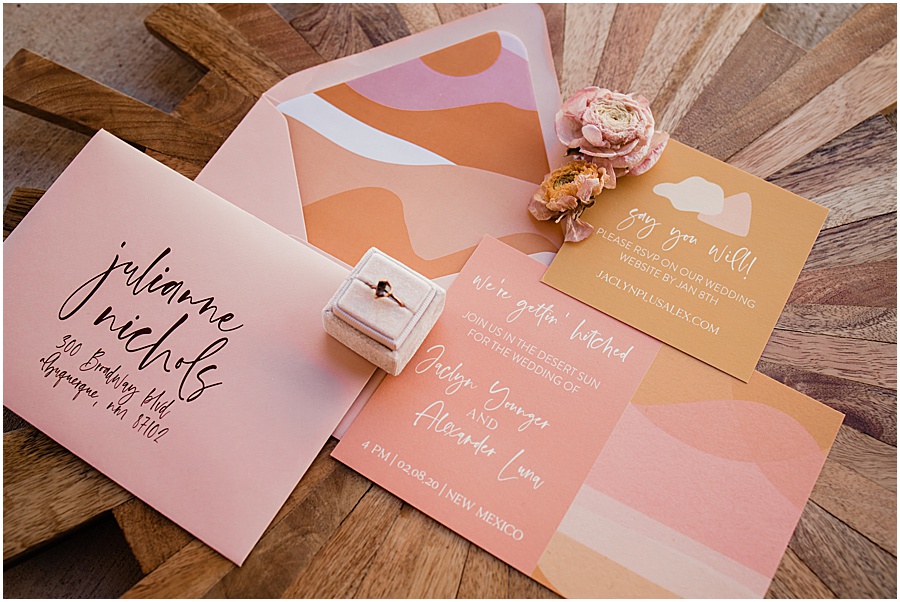 What's staying in style should be easy to guess, if you're as obsessed with wedding trends as we are: vellum, wax seals, extraordinary envelopes. 
The little details that, like invitation extras, draw in your personality, stand out from the crowd, and stick around in your guests' memories for a lifetime. 
Speaking of personality, one wedding stationery trend that's taken us by surprise is maximalism. Gone are the days of muted hues and minimalist cues — here to take their place are bright colors, bold fonts, beguiling patterns, and baroque elements.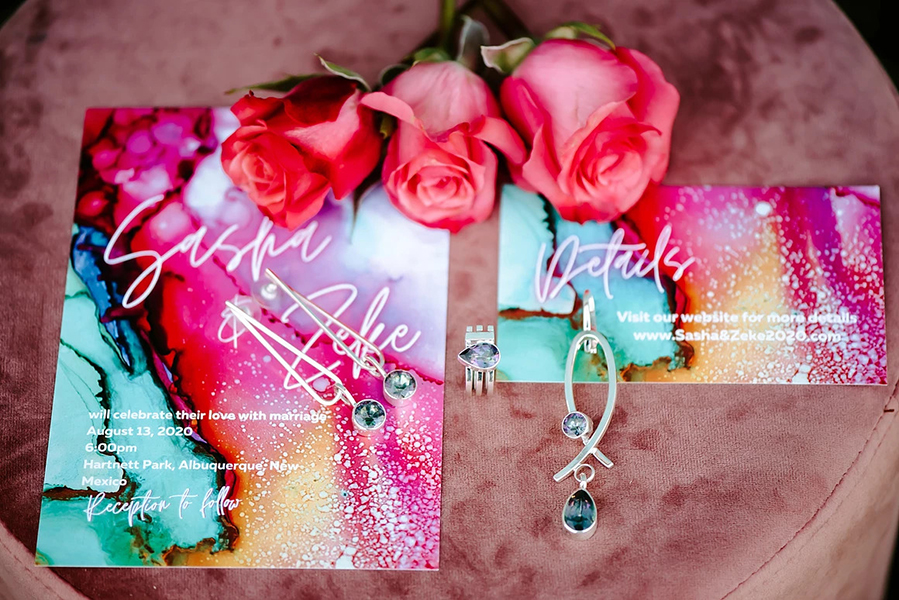 When it comes to finding the card connoisseurs that can keep up with trends without compromising quality or style, there are two New Mexico-based pros every engaged couple should know. 
Both stationery companies are run by creative local women, and both have won our Elite Award for best vendor in their category three times. If that's not enough to make you fall in love, wait til you read their reviews!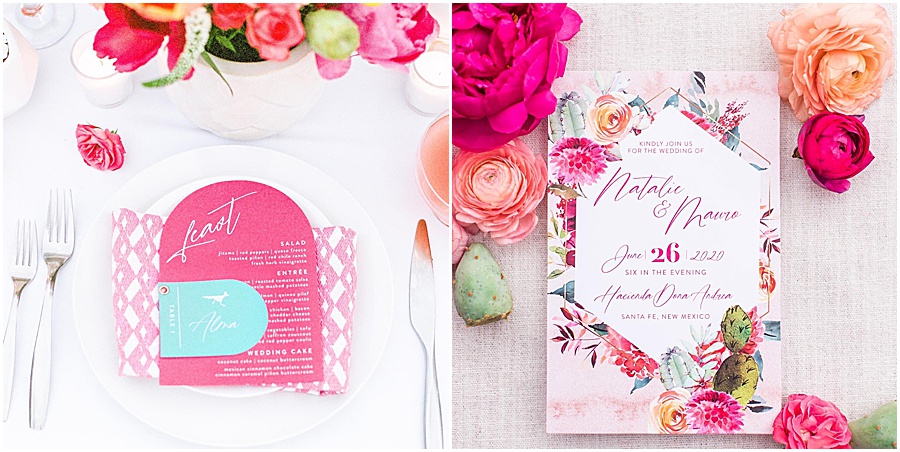 Specializing in bespoke design for modern couples, Funky Olive brings a level of sophistication and care that is unmatched. Expect to fall in love with everything from their typography and premium papers to their deckled edges and vellum wraps. 
A joy to work with!

Funky Olive created our Save the Dates, and we couldn't have been happier with the final product. Tons of our friends and family reached out, commenting on how unique and beautiful they were. We're in the process of creating our wedding invitations with Devonna now. She's a pleasure to work with! Such a fun, collaborative process. She comes to the table with ideas, suggestions and options. An eye for detail, and great customer service.

Can't wait to see the final product!

– Sarah S.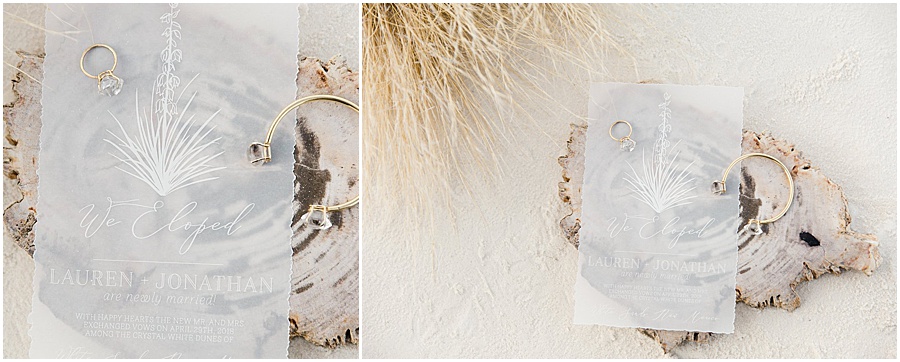 And, for the ultra-custom pieces you've been dreaming of, Cordially Invited is here to bring them to life. Come for their exceptional lined and laser cut envelopes, and stay for their hand-lettered welcome signs, place cards, menus and more. 
We had a wonderful experience working with Cordially Invited.

Samantha was extremely helpful in picking all the cards formats, font, envelopes, etc. She even sent us previews for approval and proof reading before printing the final product. Any question we had she was very prompt to respond in a timely manner. Great service professional demeanor. Would refer to anyone that asks, and would be a returning customer.

5 stars!!

– Thea L.