Just when we thought the sunshine was here to stay, a cold, gloomy snap makes its way through our desert state.
If you've been in love with New Mexico for a while, then you know that a fickle spring is no surprise. Thankfully, we were prepared! This week, as we recap the resounding success that was our February 2023 Diamond Dash Wedding Show, we've got all you need to turn up the heat. 
Think: dancing, dashing for diamond jewelry, delectable eats, and more. These are some of our very favorite things, here at Wedding Collective New Mexico — but you probably already knew that, too. 
What you might not have known, depending on how long you've been planning your wedding here in the Southwest, is that engaged couples — and the wedding pros who make their dreams come true — love the Diamond Dash, too. 
Thus, instead of getting lost in reminiscing over this ultra-fun wedding show, we're just going to give you the facts and photos from Jasper K Photography — the testimonials can speak for themselves. So, read on, fellow lover of love!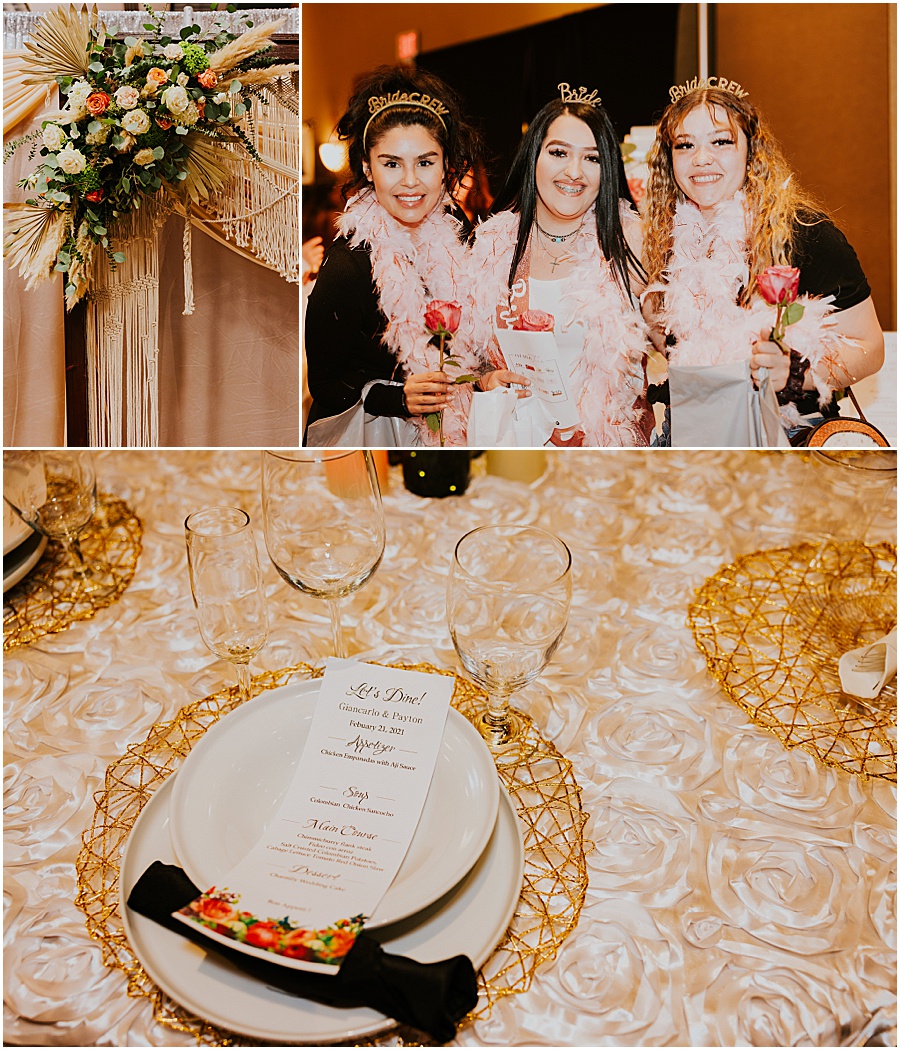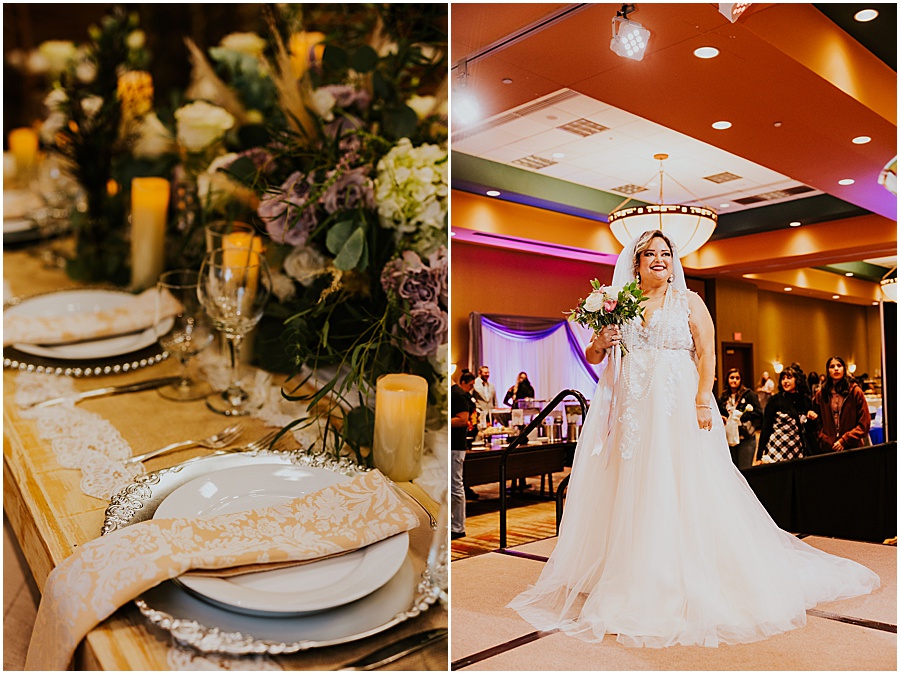 What I liked was the energy & how friendly everyone was!

Local Bride
On a crisp, Sunday morning in February of 2023, hundreds of soon-to-be newlyweds flooded the halls of the Embassy Suites Hotel in downtown (ish) Albuquerque. 
What awaited them inside was an array of florals, festivities, fashion, friends, and feasts from the highest caliber of local wedding professionals. But before these brides and babes made their way into the ballroom, they adorned their bags for gathering freebies and swag, and the early birds received $500 in Wedding Collective Cash. 
Diamond Dash was awesome as always! High energy and fun. It's nice to meet potential clients in a great place.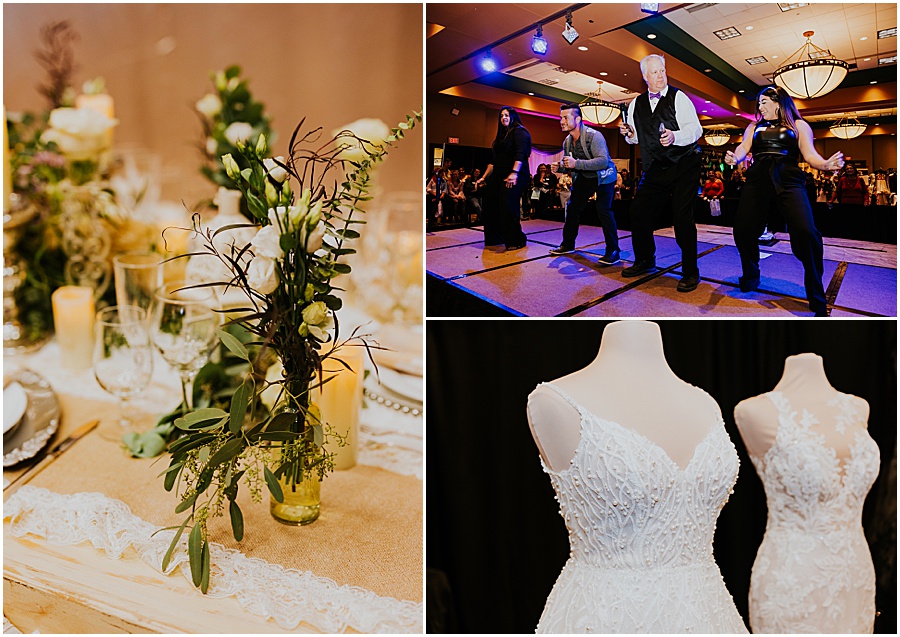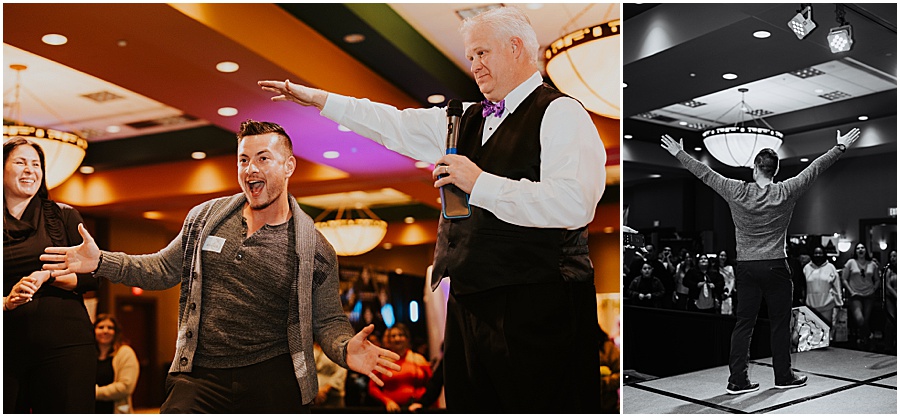 Great vendors and even though I didnt get chosen for [the] cake dive, I still had a great time!

Local Bride
Following the meeting and mingling, eating and sipping, booking and planning, engaged couples and their entourages of friends and family gathered around for the signature event, the Diamond Dash. 
While every couple has the opportunity to snag major discounts and deals on their wedding day vendors, only 5 are chosen to win the ultimate prize: diamond jewelry. Hidden inside a towering cake, expertly crafted by The Cake Boutique, the 5 lucky individuals put on their aprons and prepared to dive in with their bare hands. 
Never fails! The Diamond Dash is always one of my favorite shows. From help with loading and the perfect flow of wedding peeps to get to talk a bit to almost all of them! Consistently a great show.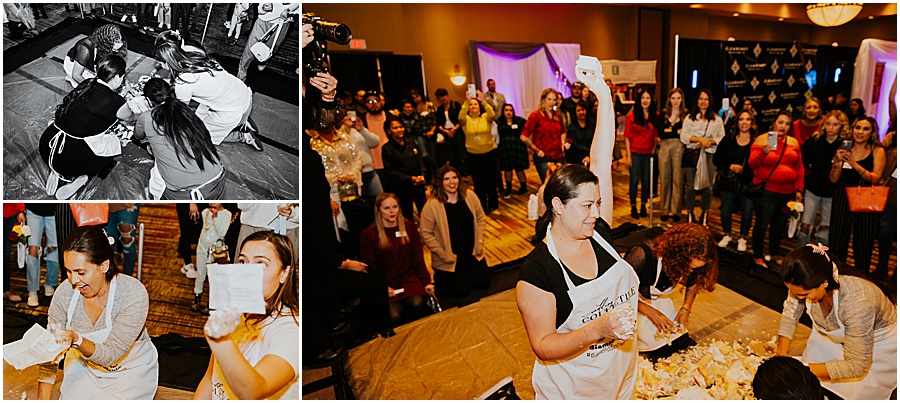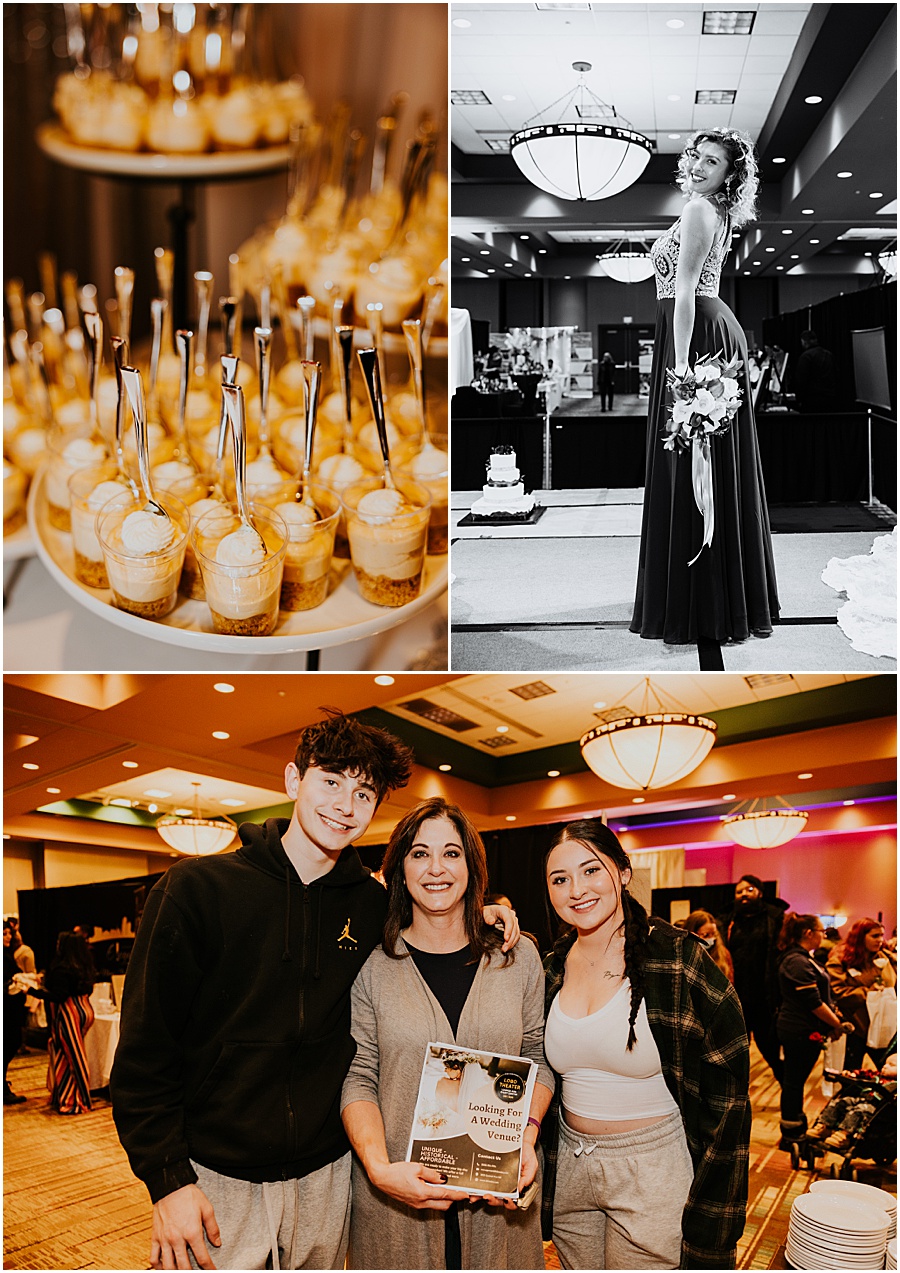 I loved the opportunity to talk to various venues, photographers, and [florists]!

Local Bride
We've all heard the old adage, "Planning a wedding is stressful." But does it have to be? Could it, instead, be an uproariously good time, filled with laughter, dance competitions, free eats, and quality time with your loved ones? 
If you ask us, or the engaged couples and wedding professionals who make the Diamond Dash possible, the answer is yes. So, don't miss the next one! Get your tickets in advance here, and explore the other upcoming wedding shows in New Mexico right over here.