Has anyone else noticed all the love in the air recently? 
Okay, sure, there's always love in the air at Wedding Collective — it's what makes our world go 'round — but there's something particularly special about this time of year if you ask us. 
Is it the whisper of Valentine's Day on the horizon? The sweet, lingering memories of snowy, holiday proposals? Or could it be the promise of spring, teased with each sunshine-filled day here in the Southwest? 
Most likely, it's a combination of all three and the fact our next Diamond Dash is right around the corner. There's nothing quite as wonderful as our first wedding show of the year, filled to the brim with promise, romance, and merrymaking!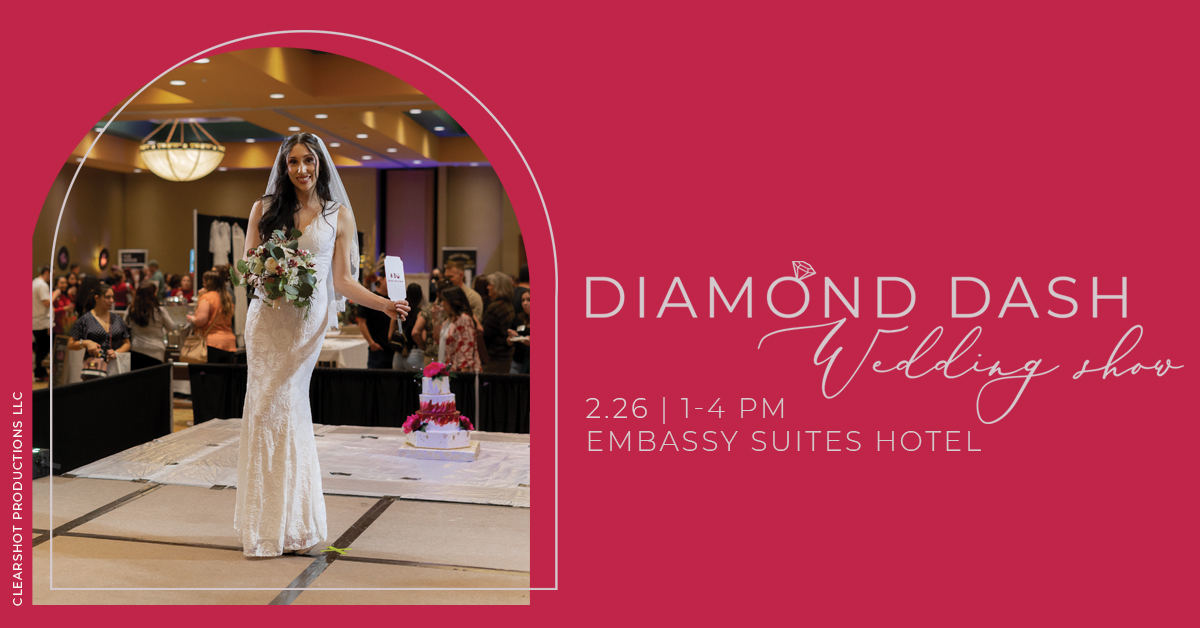 If you're engaged in New Mexico or recently married, then you probably already know the Diamond Dash deal. If you're new here, don't fret! This one-of-a-kind wedding planning experience has a little something for everyone: dancing, delectable bites, signature cocktails, prizes, giveaways, local wedding professionals showcasing their services, and more. 
Keep scrolling to catch up on what you've been missing out on — via photos worth poring over and this delightful film from Jasper K Photography — and get the lowdown on the upcoming soiree with our event-specific FAQs.
---
DIAMOND DASH WEDDING SHOW
February 26th, 1PM – 4PM | Embassy Suites Hotel
---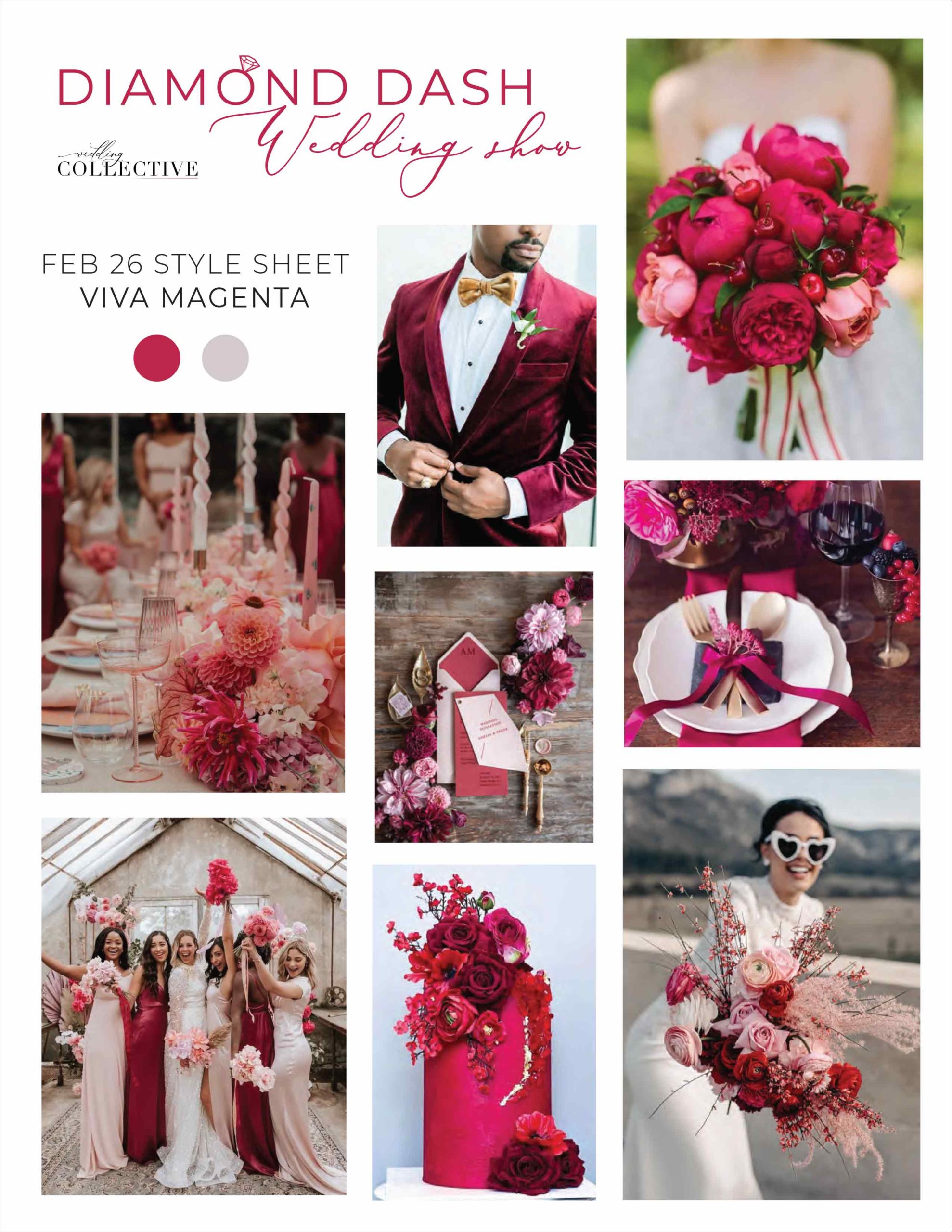 ---
Arriving
---
How do I get the $500 to spend at the show? 
We get this question a lot, and thankfully, it has an easy answer! All you have to do to be gifted $500 to spend on your wedding services with participating vendors is be one of the first 200 couples through the door. 
Can I bring friends or my soon-to-be-spouse? 
Absolutely! Most engaged couples make a day of it — bring your girls, your bridal party, your wedding planner, your trusted family members, whoever's company you'd like. Just make sure everyone on your team has tickets and you'll be ready to roll. 
Do I need to buy tickets in advance? 
We do have tickets at the door, but the Diamond Dash is one our most popular and widely attended wedding shows. There's a decent chance we'll sell out, so we highly recommend getting all the tickets you need in advance.
And, just because you're so awesome for RSVPing and planning in advance, here's a discount for the February 26th, 2023 Diamond Dash Wedding Show! Use code bloglove while registering for two free tickets.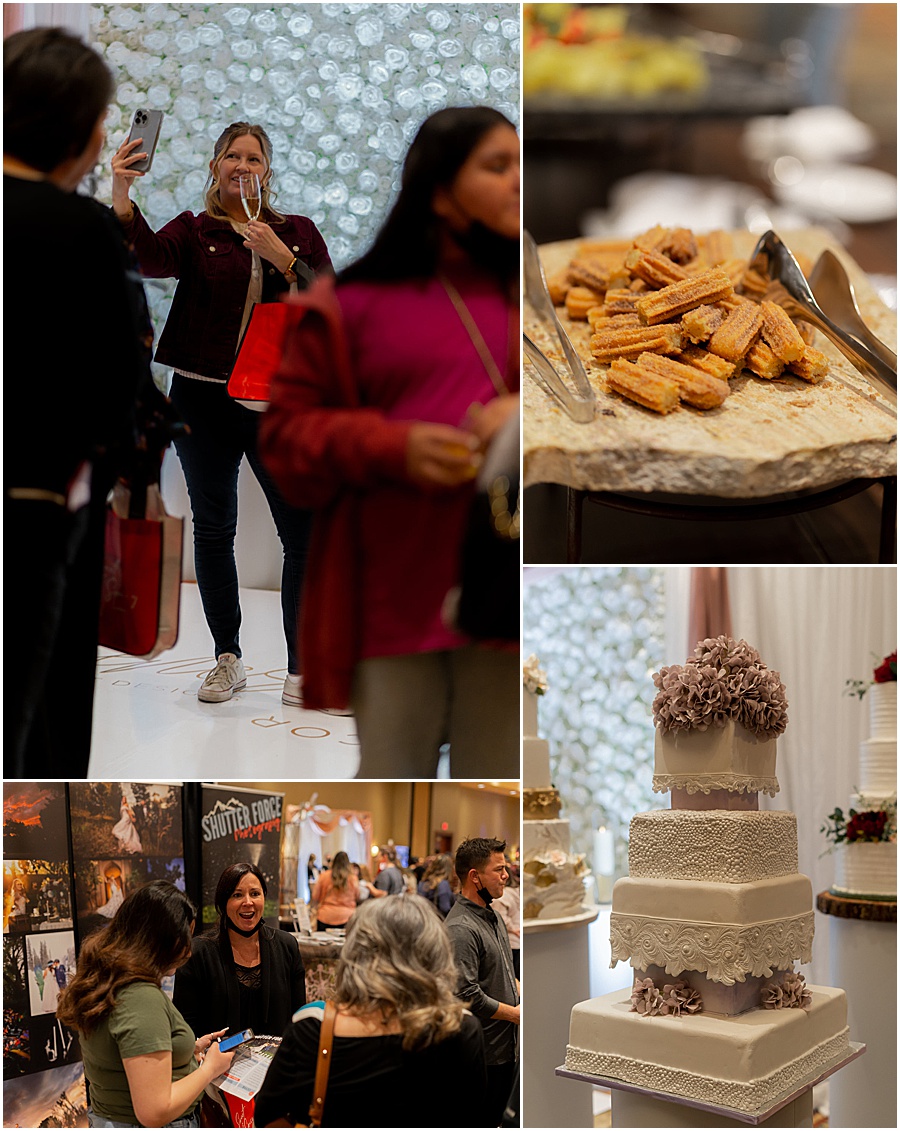 ---
Attending
---
Are wedding shows fun? 
That depends. If you like getting free stuff, sipping sparkling drinks, snagging rare discounts, munching on delicious treats, dancing, perusing real-life wedding inspiration from local professionals, and potentially winning real diamond jewelry — this wedding show is definitely going to be fun for you. 
If you're the type of person who would like to knock out your wedding planning tasks, book your vendors, and save as much of your budget as you can, well, then this wedding show is also going to be fun for you!
Do engaged couples actually dig through a wedding cake for prizes? 
Yes, they do, and it's awesome. 
The crowning event of the Diamond Dash is, in fact, the dash for diamonds! Five lucky people are chosen from the crowd, adorned with aprons and crowns, and let loose on a custom cake courtesy of The Cake Boutique. Only one will win the stunning jewelry baked inside, but everyone gets a hefty prize of some kind.
Can you win discounts on your wedding services? 
You absolutely, positively can. From free wedding gowns to gift certificates, add-ons and bonuses, you can book your wedding services at significantly discounted prices at the Diamond Dash Wedding Show.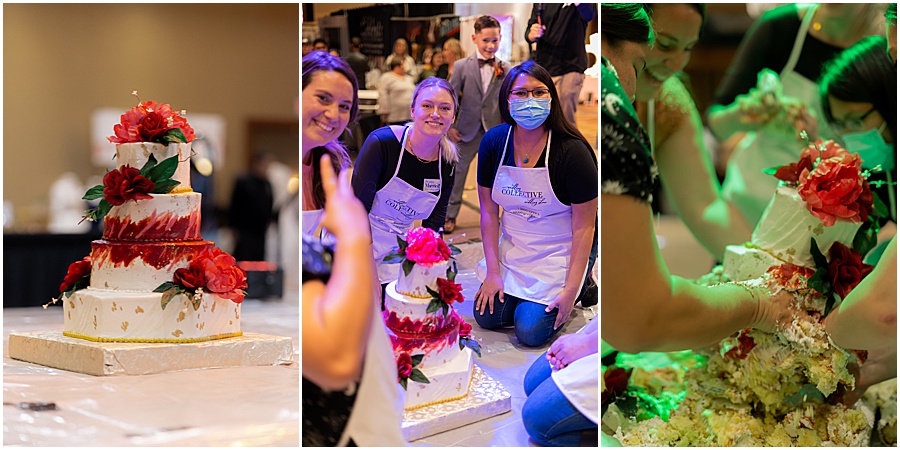 ---
Mingling
---
How many wedding vendors will I have the chance to meet? 
We pack the house! As of this moment, we have over 50 local wedding professionals attending, sharing their expertise, and showing off this year. 
What kinds of wedding vendors have booths at the Diamond Dash? 
The Diamond Dash, as with all Wedding Collective endeavors, welcomes all wedding professionals in New Mexico — photographers, caterers, menswear experts, and everything in between. That means you can expect to meet industry-leading vendor veterans, like ABQ Bridal Boutique, and emerging creatives with modern magic to share. 
You can even meet some of the locally-beloved wedding stars from our recent features, like Keara Lloyd Photography whose sparkling wedding made us swoon, or the team at Mila's Mesa known for their effortless decadence. 
Does meeting vendors in person make a difference?  
Yes, and we can stress this enough, it does. 
While you might be able to find a wealth of information on local professionals during your wedding planning process — thanks, social media! — we always recommend building a genuine connection with your vendors before your celebration. These are the people who will craft one of the most important days of your life, so knowing you can be comfortable around them and confident in their expertise is vital to a seamless wedding day.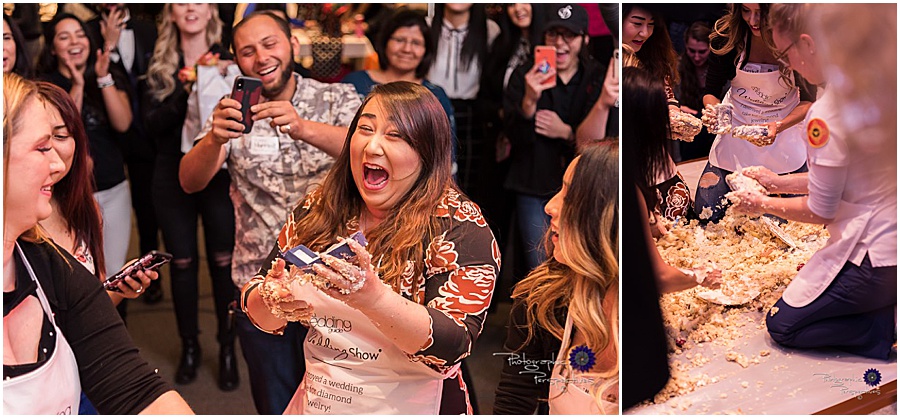 So, what are you waiting for? Grab your tickets to the Diamond Dash — and plug in the discount code from above — so you can come meet your vendors, win your prizes, and cross off items on your wedding planning to-do list all at once.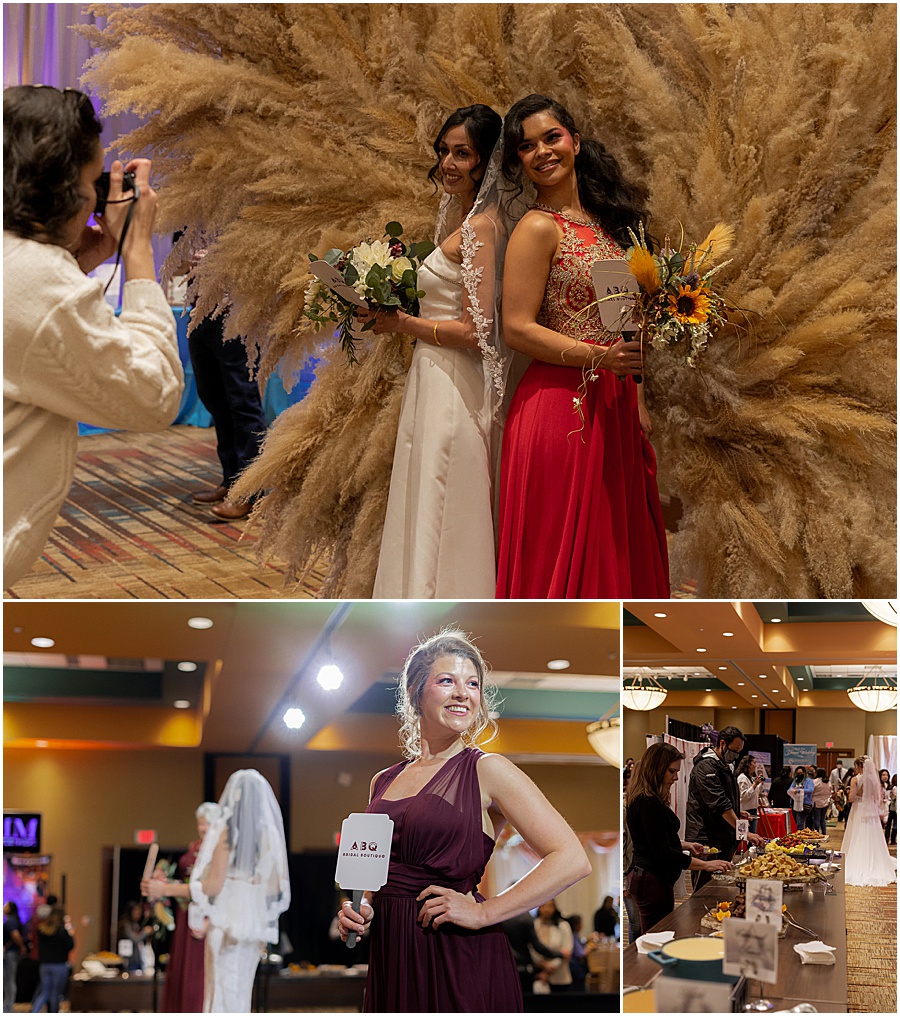 Our eternal gratitude goes to the local wedding professionals collaborating with us on this wedding show. We couldn't do it without you!
---
ABQ Bridal Boutique
The Cake Boutique
Charlotte's Flowers
Crown Jewels and Coin
Embassy Suites Hotel
Jasper K Photography
King Mobile Music
Kreative Romantics Bridal Beauty
Lace and Bow Bridal Events
New Mexico Wedding Professionals
Oasis at WSNM
Southwest Makeup Institute
Suits Unlimited
---