The summer solstice is an absolutely magical time of year, marking the official beginning of summer and the longest day of the year. It holds enormous significance across cultures and is often associated with a variety of celebrations and rituals that honor the sun's power and the abundance of life it inspires. An auspicious day, the summer solstice is a powerful time to set intentions, bask in the sun, and enjoy the enchantment of nature!
In fact, many ancient cultures believe that this day signified a powerful portal or doorway between the physical and the spiritual realms. It was seen as an opportune time for growth, introspection, and focusing on all your desires coming into manifestation. Rituals and ceremonies (*cough, cough* — perhaps a wedding) were performed in honor of the sun and to celebrate all of life's blessings.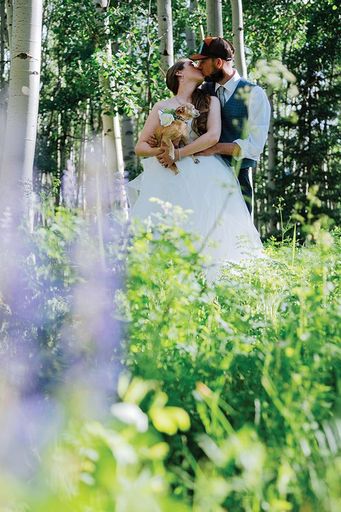 Okay but really…would we even be the Wedding Collective if we weren't thinking about all the magical aspects of summer solstice and what a perfect day it would be for a wedding?!
And, unsurprisingly, we were certainly not the first to go there.
On this year's summer solstice — June 21, 2023 — a lovely couple by the names of Kevin and Stephanie took advantage of stars aligning for gathering friends and family to celebrate a profound love. Looking to spend their wedding day somewhere beautiful, they landed in the gorgeous San Juan Mountains, where nature's abundance became apparent through vibrant flowers in full bloom.
Joined by their dog Viva, a few close friends, and the talented wedding photographer Desert Swell Creative, Kevin and Stephanie ventured out to Silver Jack Reservoir just outside of Ouray, Colorado to tie the knot.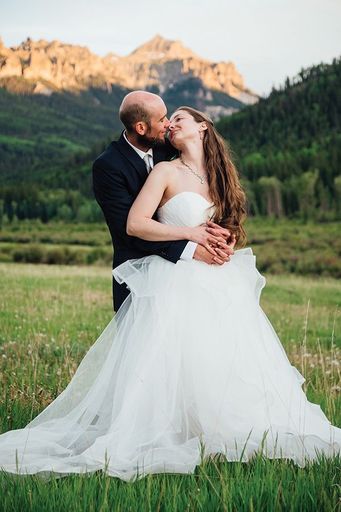 Pause: if you're not familiar with Desert Swell Creative, allow us to enlighten you!
Ilana and Matthew, together making Desert Swell Creative, are a Southwest Colorado video and photo team that have mastered the art of story telling through their hearts and through their cameras. Not only do they love love, they are also outdoor enthusiasts who know just how to capture the uniqueness of each wedding.
Ilana and Matthew know Southwest Colorado well, from the high peaks of the San Juan Mountains, to the red rock high desert, making them the perfect wedding photographer for your outdoor wedding. Just know — Desert Swell Creative is a wedding photographer you will be more than happy to work with.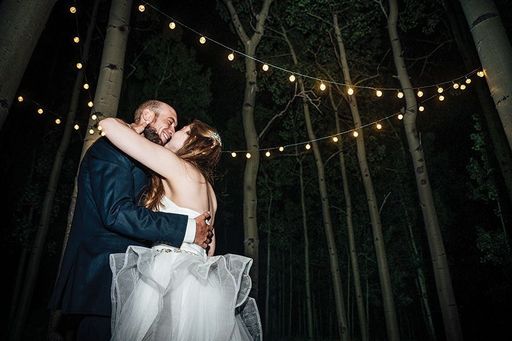 So, anyways, the lovely new couple Kevin and Stephanie spent their wedding day eating good food with their closest people, exploring the beautiful area and making memories that will last a lifetime. And lucky for them, since they planned their wedding on the summer solstice, the day was long and full.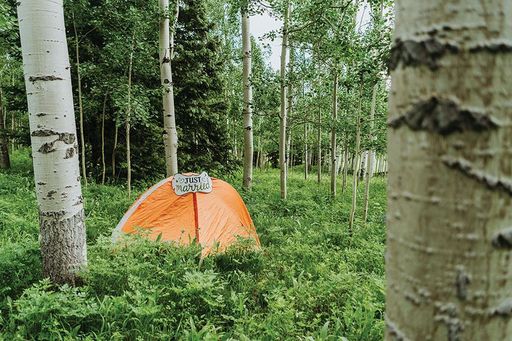 With the help of Desert Swell Creative, Kevin and Stephanie planned their ceremony overlooking the reservoir at sunset, making for some absolutely stunning views and photos. After, Desert Swell took some photos in the golden light before heading back to camp to make dinner, roast marshmallows, and dance under the stars.
Wow. Talk about a perfect wedding day!