Yesterday, we waited with bated breath for the final results of our Front Cover Contest to come rolling in.
Each year, twice a year, our team of wedding-obsessed lovers-of-love has the enormous honor of featuring one, stunning photo on the cover of 10,000 print magazines. The free, adorably portable wedding planning tool is one of our favorite endeavors, and yet it's not without its challenges.
The main challenge being — how on Earth do we choose just 3 submissions as our finalists?!
Don't get us wrong though. Sifting through dozens, sometimes hundreds, of photos from New Mexican weddings and shoots, filled to the brim with personality and style is one of our absolute favorite ways to spend a day in the WCNM office. But choosing which 3 will make the cut is just as trying as it is inspiring.
So before we reveal the triad of top choices, let us share our bottomless gratitude for each and every submission we received. To the wedding photographers, newlyweds, florists, ceremony venues, and more who shared their work: THANK YOU.
We love you.

And now, without further ado, allow us to introduce you to the three finalists of the 2023-2024 Fall/Winter Front Cover Contest!
---
1. Newlyweds Griffin & Katherine Harper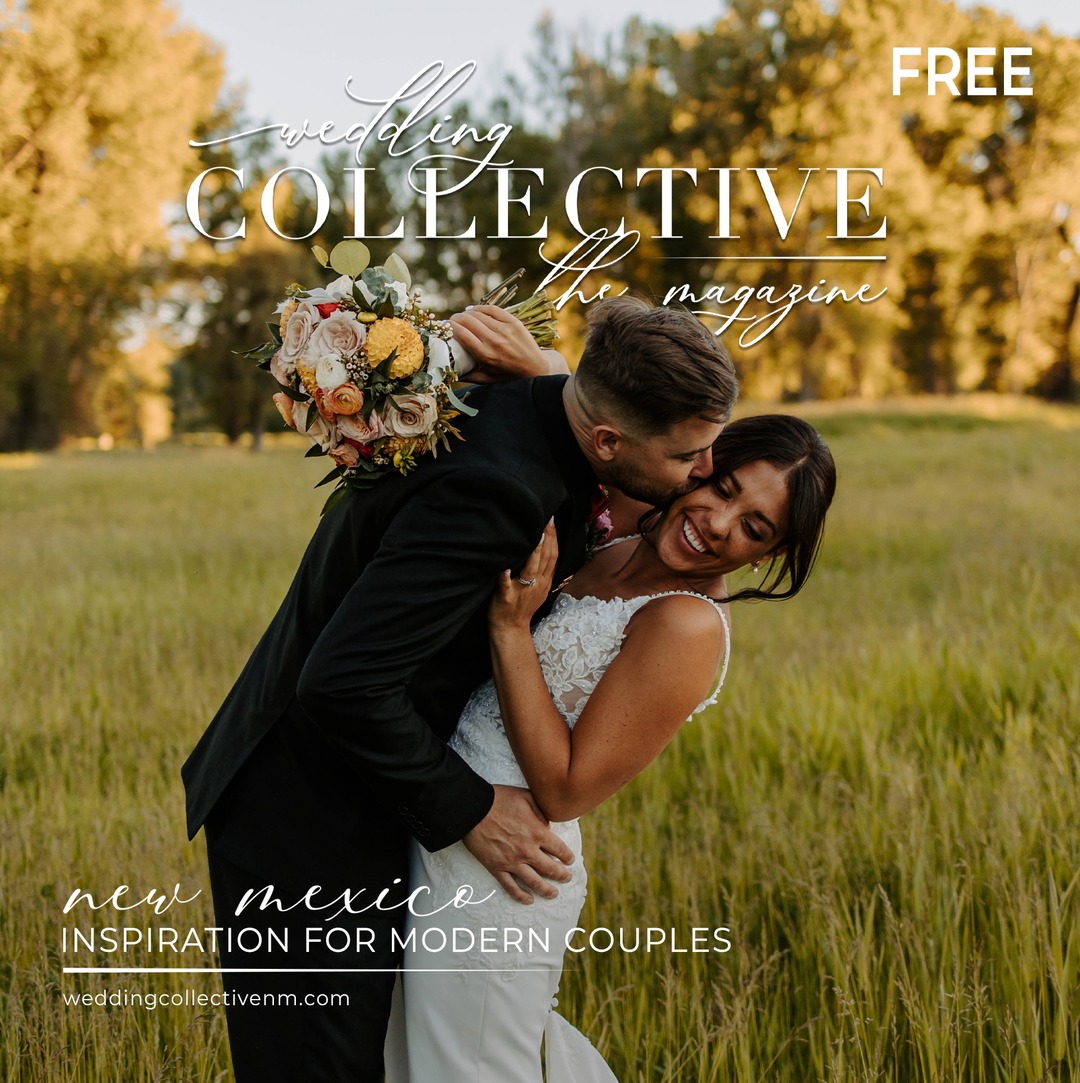 Sealed with a Kiss and Endless Bliss.
Photographer: @rwphotographynm
Florals: @albuquerquefloristweddings
HMUA: @kerbiheleneartistry
Wedding Gown: @uptownbride.abq
Catering: @etvoilacatering
---
2. Suroeste Studios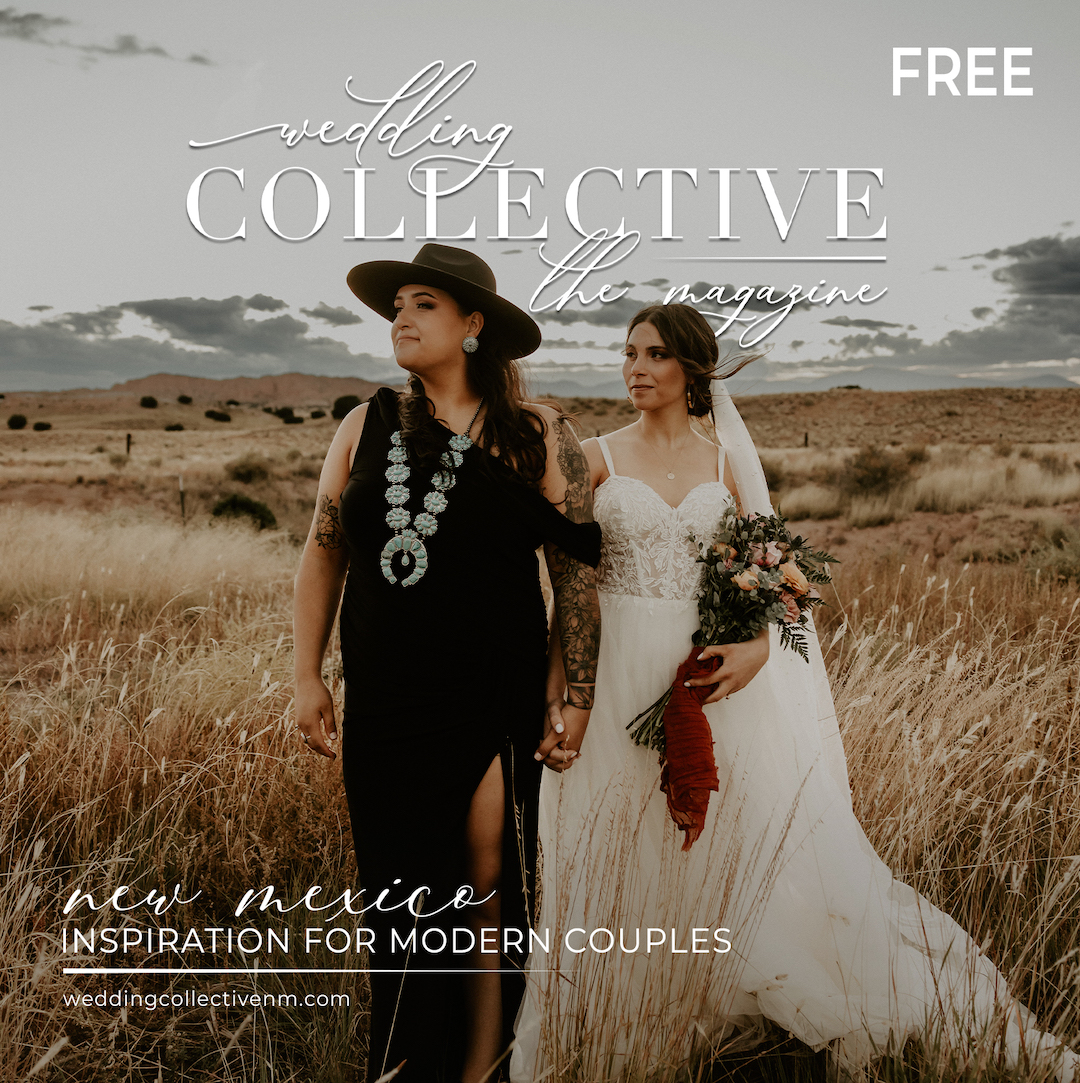 Southwestern-inspired estate, warm sunsets, and two beautiful brides exchanging vows. Just another day in Santa Cruz, New Mexico.
Photographers: @suroeste_studios
Venue: Estate in Santa Cruz, NM
Brides: Samantha & Melanie @wilddemko23 @__melanie.marie__
HMUA: @makeitjacque
Florals: @flowermoxie
DJ: @djjohnedwards
---
3. Endless Autumn Photography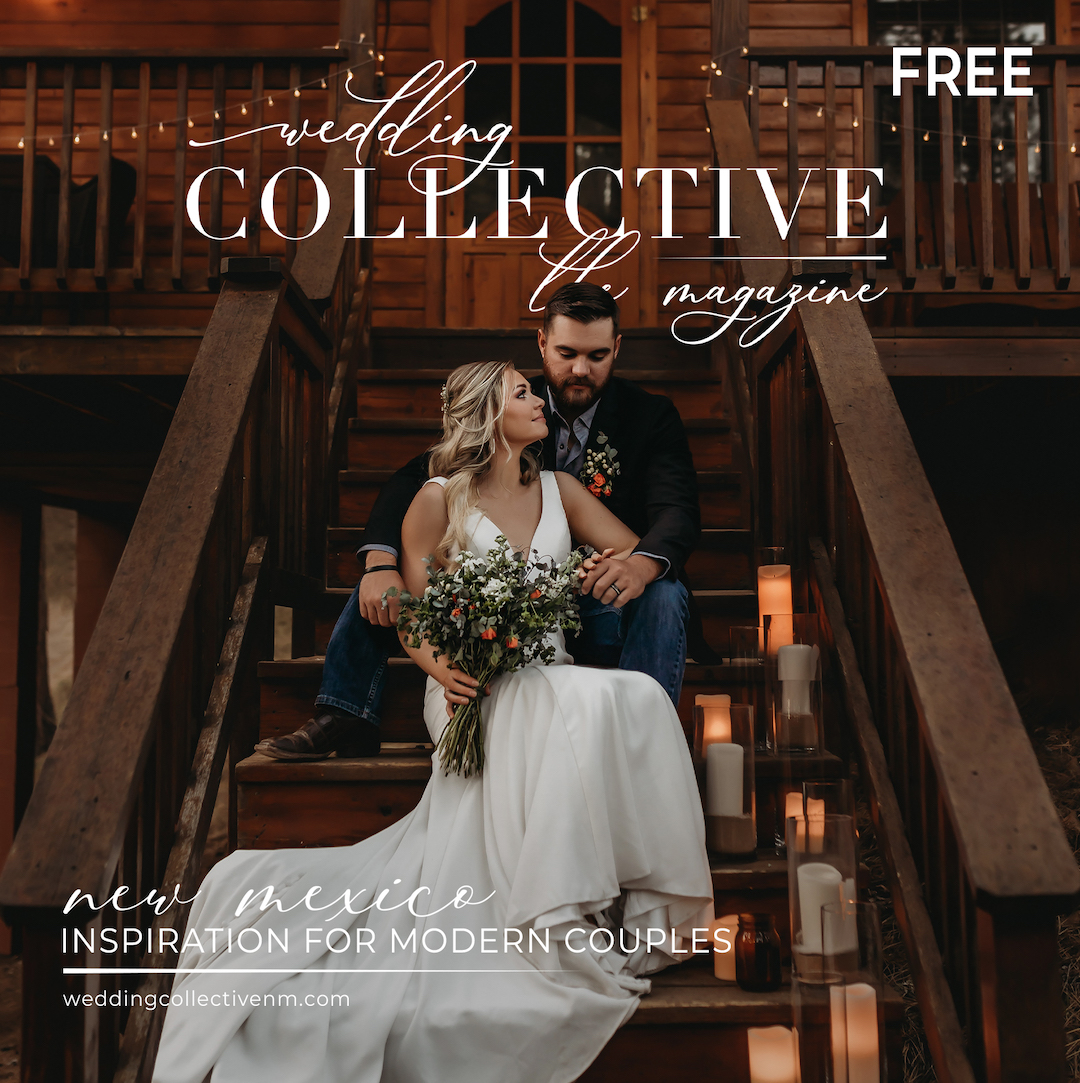 Surrounded by wilderness, but you are my home.
Venue: @lazypineslodging
Models: Kolby & Trevor Whitmire @kolbykwhitmire
Dress: @allurebridals
Design Elements: @sugarandpinedesign
Florals: @juanandonlyfloralco
Makeup: @heatherdesheaharrison
Hair: @lotuslockslounge
Cake: @cakes.by.gabby
---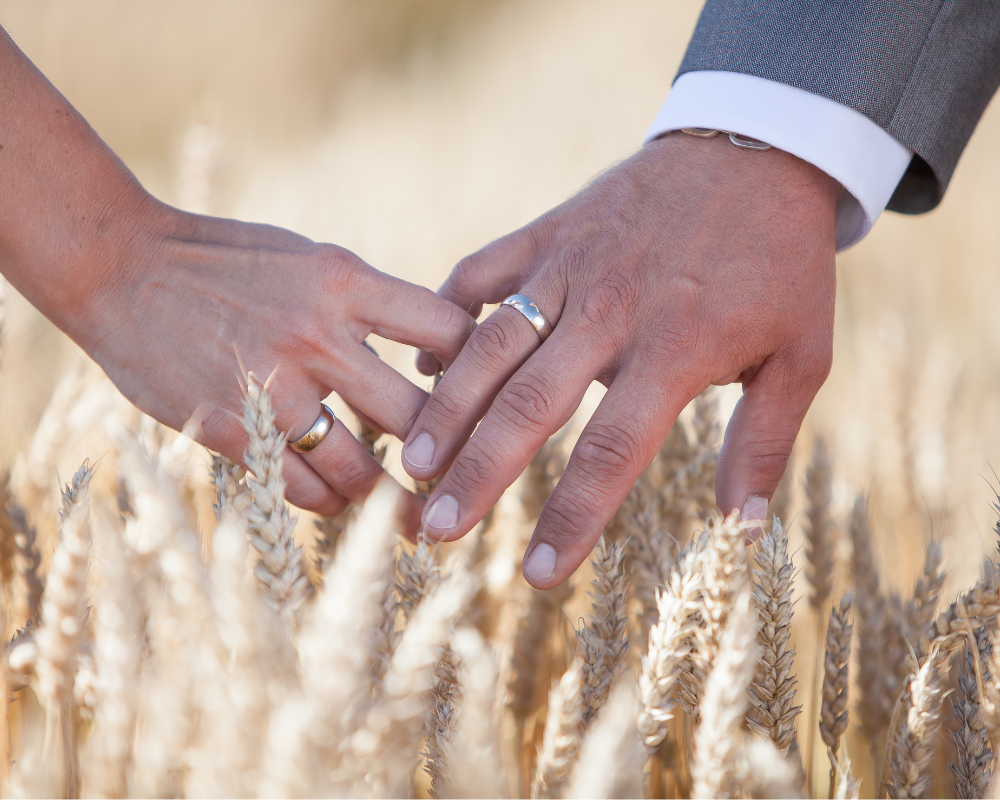 After narrowing down the choices to these gorgeous submissions, the next round of culling was left to our local community of wedding vendors, lovers, and supporters.
Fans and friends alike were able to vote for their favorite finalist on our site for several days — we watched them roll in giddy with unparalleled joy and excitement.
After a whopping, record-breaking 2,395 votes, the winner was chosen…
---
2023-2024 Fall/Winter Front Cover Contest Winner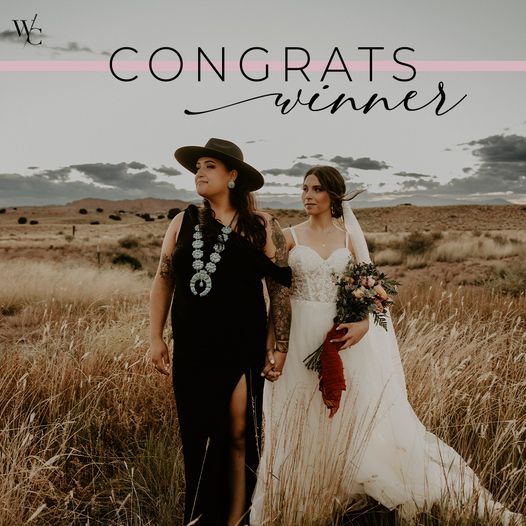 ---
It was an amazingly close race — all three submissions garnered so much love from across the state that it blew our minds.
But, we have to say, this particular win was extraordinarily exciting because it is also making Wedding Collective history. As the first (but not the last!) cover to showcase an LGBTQIA+ couple, this cover has a very, very special place in our hearts.
I am absolutely thrilled and full of joy at the sight of what you have created, which represents love, inclusivity, and diversity. Your inclusion of my art in this momentous occasion means the world to me, and I am grateful to be a part of history in the making.

Let's continue to celebrate and uplift one another as we strive for a more inclusive and accepting world for all.

-The Suroeste Studios team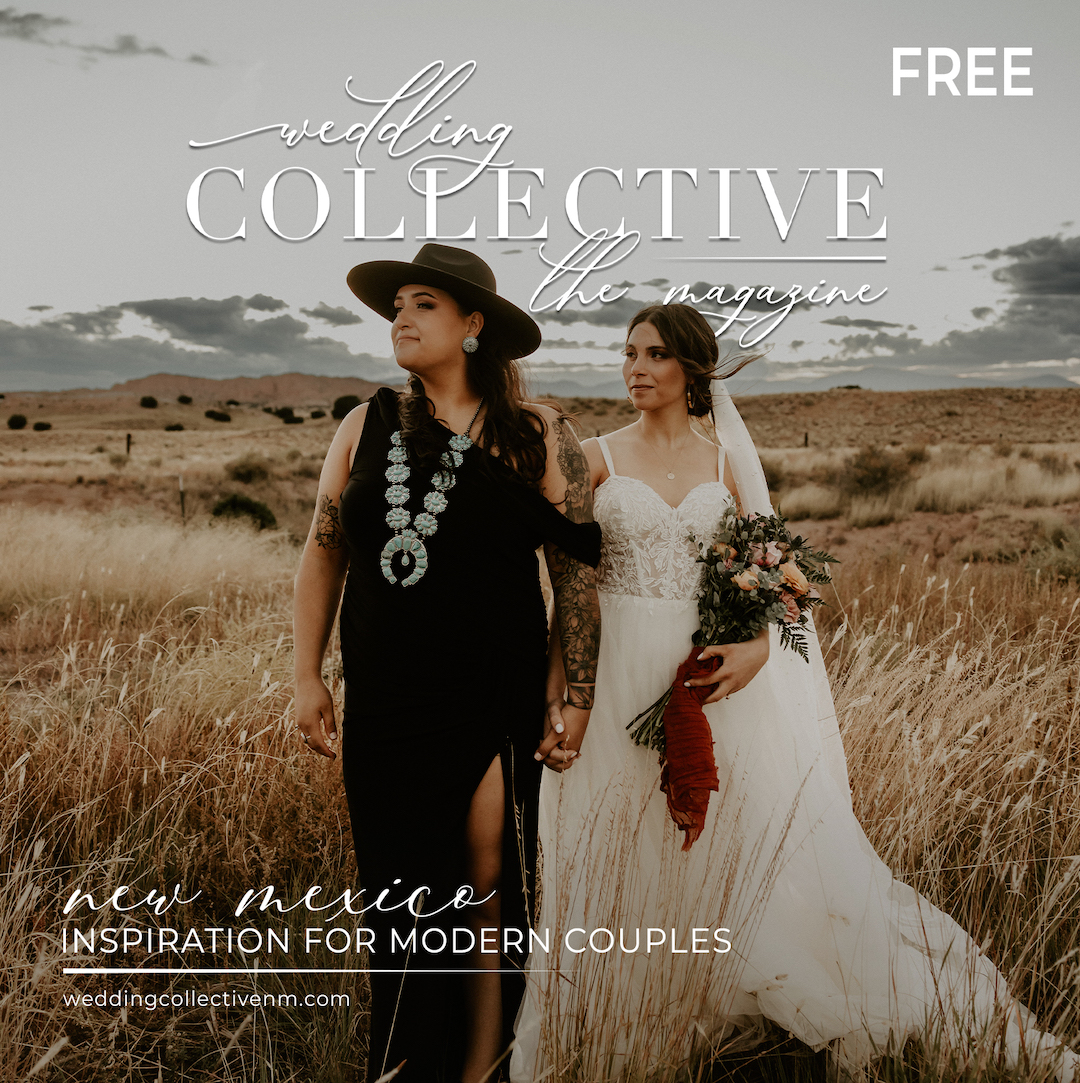 So, for the next two seasons, we'll be swooning over this little bite of a love story.
Thank you, again, to every creative and wedding professional who submitted their photos, and to every individual who voted. We couldn't make history without you!