It's true! We do hereby declare, with as much authority we can muster as a national wedding magazine, that Perfect Wedding Guide's Wed Box is the cutest wedding subscription box in the world. And yes, the adorability scale is wildly subjective and dependent on each engaged couple's personal taste, but that's alright.
Even if you, personally, don't think the Wed Box is adorable, we can all at least agree that it's an efficient money-saver, a helpful wedding planning tool, and perfectly tailored to our local, Albuquerque + Santa Fe engaged couples.
(Not going to lie though, we do work very hard to make it cute, too.)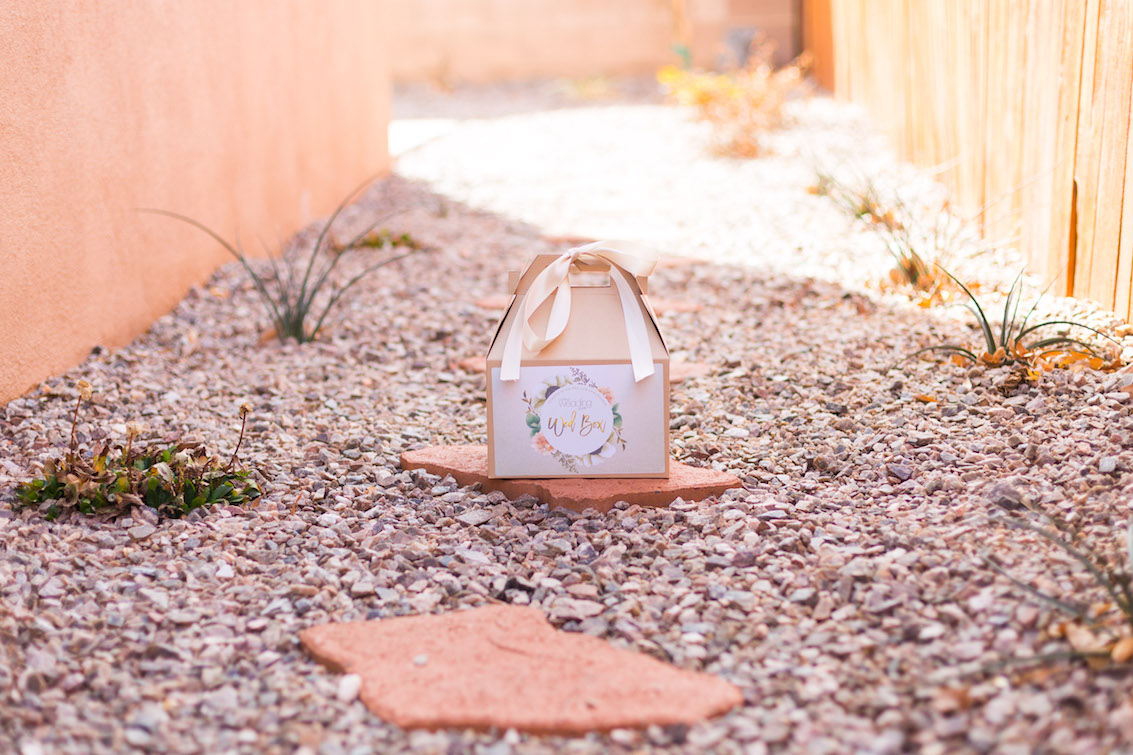 But enough of the fluff — let's get down to the ins and outs of the Wed Box. (Specifically the ins.) Nestled inside the craft box is a curated collection of coupons, gift cards, giveaways, and gifts all exclusively from local wedding professionals here in New Mexico. Sweet treats, cute and comfy tees, and substantial discounts on wedding services have been known to grace the box in years past, but everything, every year is brand-spanking new.
Unlike other subscription boxes, too, the Wed Box only comes around once a year, when the Spring/Summer edition of our print magazine is set to hit the streets. With a look at upcoming 2019/2020 shows, new and veteran vendors, and local inspiration, you'll be one of the very first lucky-loos to grab ticket codes and other perks hidden within its pages.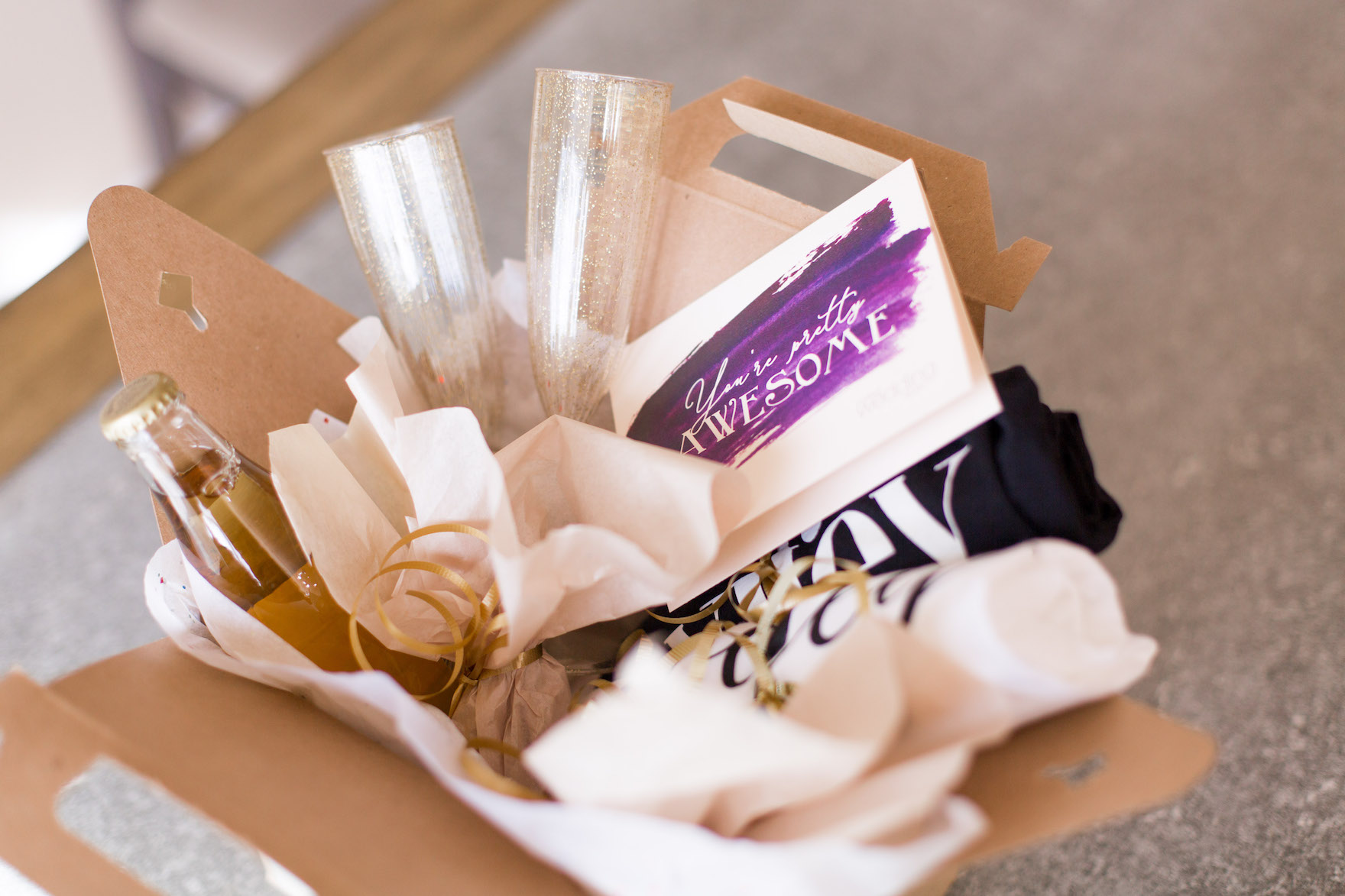 We're very proud to be deeply ingrained into our local community, too. In fact, it's our favorite part of being Perfect Wedding Guide! So, when the day comes for your Wed Box to arrive, it won't come from FedEx. It will be hand delivered, after being hand packaged with products chosen by hand, right to your door by one of the lovely ladies who make up our woman-led, women-run team.
(Antisocial? We get it, and absolutely won't take offense if you wait until we've driven away to sneak out and grab your Wed Box.)
Ready to grab yours? Click here to be one of the 25 engaged couples to receive a Perfect Wedding Guide Wed Box.