A few weeks ago, when we were still waiting to be graced with the shimmers of summer, we sat down here to discuss something very, very important. Fairytale garden wedding venues, of course!
With the blooms and buzzing of spring still around us, we took a fanciful tour of our 5 favorite wedding venues that give idyllic, romantic vibes. (And yes, it was one of our favorite blogs this year.) After that, we didn't know when we'd have the chance to swoon over picturesque festivals filled with greenery and wildflowers again.
You see, with all the wedding shows to host, up-and-coming wedding professionals to meet, networking events to coordinate, and print magazines to design, we have a lot on our plates! Our wedding world moves fast, and sometimes it's hard to slow down.
Thankfully for all of us — and yes, that includes you, dear reader! — Taylor, of locally-beloved Lace and Bow Bridal Events, gave us the perfect opportunity to do just that.
So grab your tea, get cozy, and prepare for the swooning opportunity that waits below. This meticulously coordinated, deeply intentional celebration is straight out of our wildest garden-wedding dreams.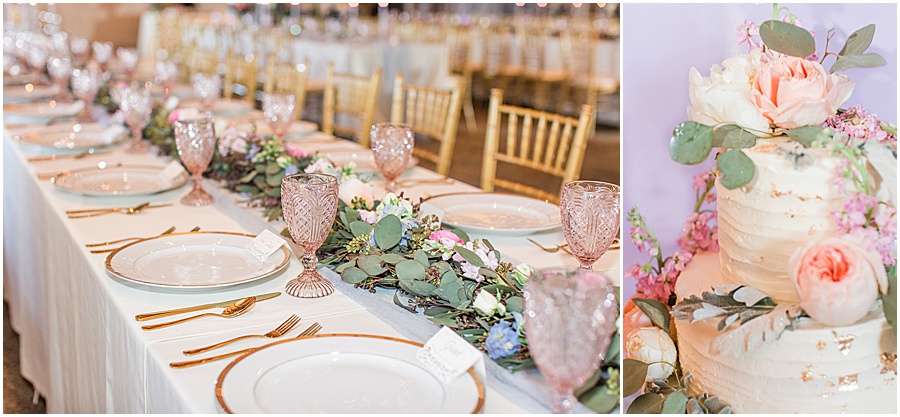 With a color palette of delicate blushes, enchanting lilacs, and pops of rich plum captured by Maura Jane Photography, Alicia and Jesse's wedding day encapsulated the couple's endearment flawlessly. But before we dive into the details, let's reel it back a little bit.
Alicia and Jesse, local newlyweds, first met Taylor of Lace and Bow Bridal Events at the esteemed Diamond Dash Wedding Show.
From our first encounter at Diamond Dash to the end of their wedding reception, Alicia and Jesse's planning journey was a fairytale dream experience.

From finding the right venue, picking colors and an inspirational mood board, sourcing their dream vendors, and all the other little details Alicia and Jesse wanted their wedding to represent them as individuals and as a couple.

-Taylor, Lace and Bow Bridal Events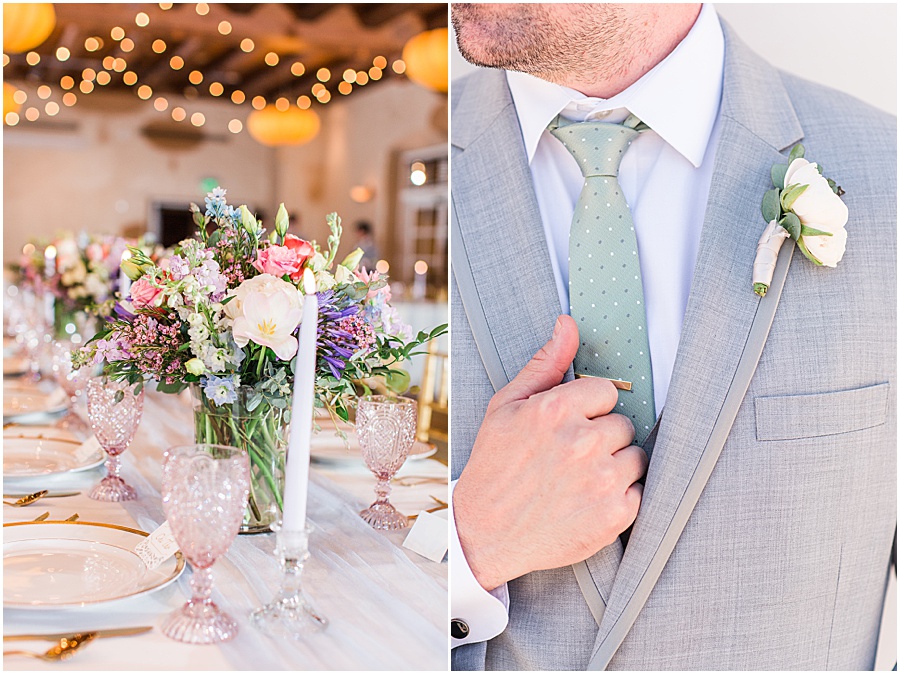 Once connected with one of New Mexico's top wedding planners, Alicia and Jesse's wedding day came together in an effortless swirl of love, adoration, and celebration.
(Okay, so, it wasn't totally effortless — Taylor is known for her unparalleled tenacity and her eye for impeccable detail. But she's so good at what she does, it truly feels effortless.)
We could never have dreamt of our perfect wedding until we met Taylor.

As our planner, she helped define and create the vision of the wedding we wanted, and took care of every detail for us, all the way down to sourcing the perfect rentals from 3 different companies.

-Alicia and Jesse, newlyweds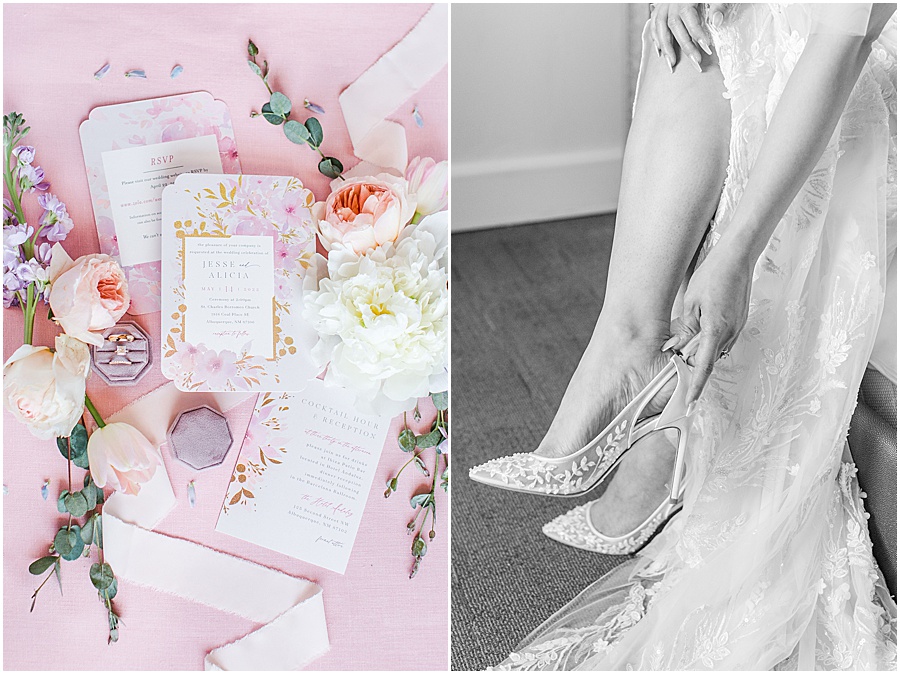 And, speaking of impeccable detail: Around every corner of Hotel Andaluz, little bits of Alicia and Jesse's unique love story were hidden in plain sight, creating a once-in-a-lifetime experience for the couple and their loved ones.
The garden style wedding was the perfect fit! The soft colors complimented Alicia's sweet personality. The florals represented the Groom's sentimental memories of his grandmother. The fun dance party represented their fun-loving relationship.

Every detail was intentional to represent Alicia and Jesse. Truly a perfect wedding!

-Taylor, Lace and Bow Bridal Events
While we desperately wish that every celebration of love went as smoothly as Taylor's do — how often do you hear about a wedding that actually comes together without a flaw and runs smoothly all the way through?
No hiccups, no hijinks, just festivities, florals, and full-belly laughter.
On the day of [our] wedding, all we had to do was show up and the rest came together perfectly. We would love to go back and relive that perfect day.

-Alicia and Jesse, newlyweds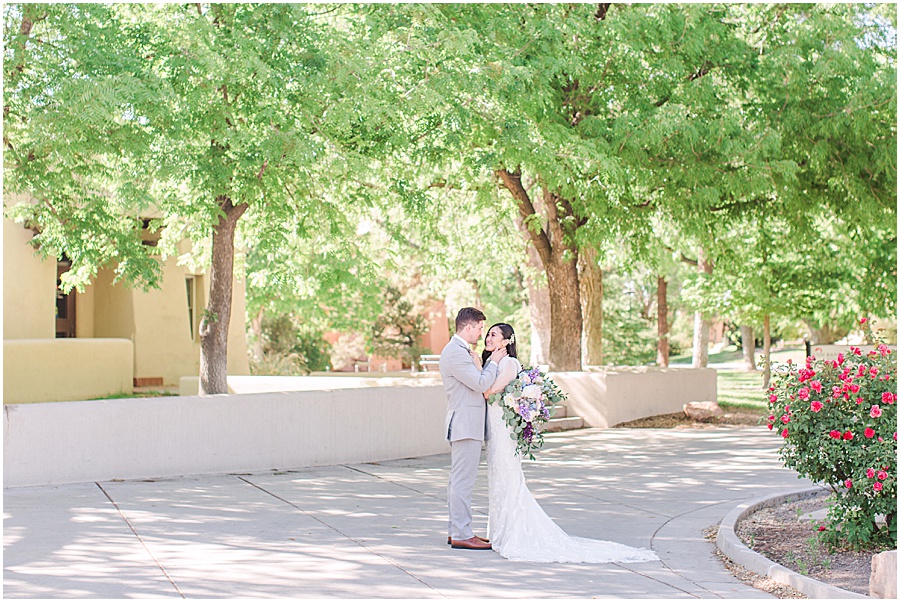 Thank you, Taylor, for dedicating your skills and creativity to making wedding dreams come true for engaged couples in New Mexico. What would we do without you?!
And to the newlyweds, our sincerest blessings. Thank you for letting us share a little glimpse into your love story, and may every day of your marriage be as sweet and scintillating as this one!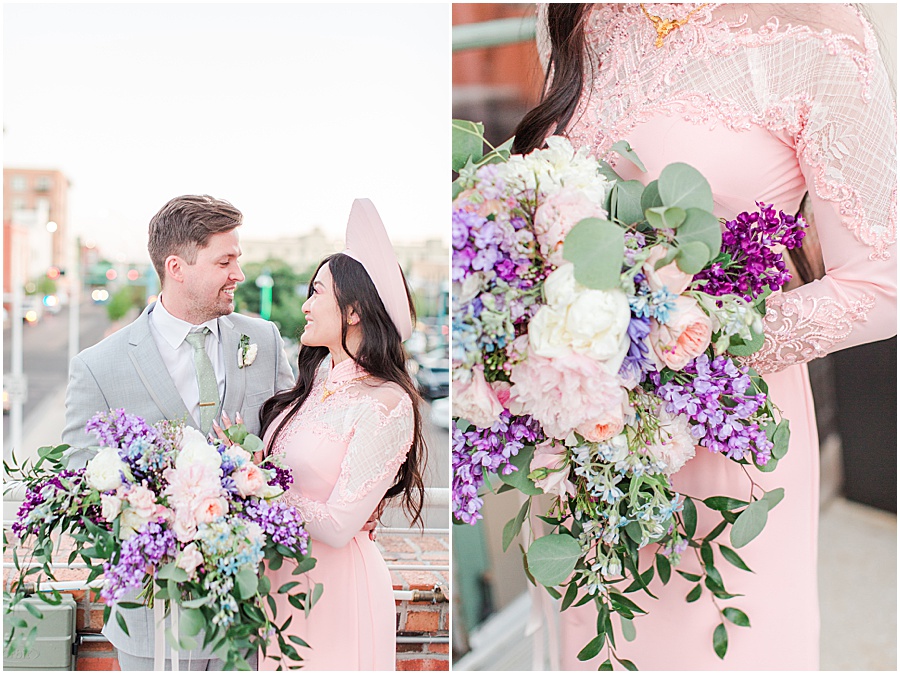 videography: Southwest Wedding Films
bridal gown: Uptown Bride
suit: Men's Wearhouse
stationery: Minted