The last rays of summer are upon us, and here at Wedding Collective Colorado, we are taking a collective breath to celebrate what a glorious wedding season its been thus far.
There have been numerous warm, sun-kissed days filled with the joyous sounds of vows exchanged, love celebrated, and toasts made. From indoor wedding receptions at The Lobby, to outdoor wedding gatherings hosted on the enchanting lands at Desiderata Ranch, there has been no shortage of matrimonial enchantment throughout our mountainous state this summer.
And while the days may be growing slightly shorter, the spirit of love continues to linger, urging us to revel in the romance and excitement that emanates from wedding culture. If you have had the privilege of saying your "I do's," or witnessing your loved ones tie the knot in the one and only Colorado state, you know exactly what we're talking about.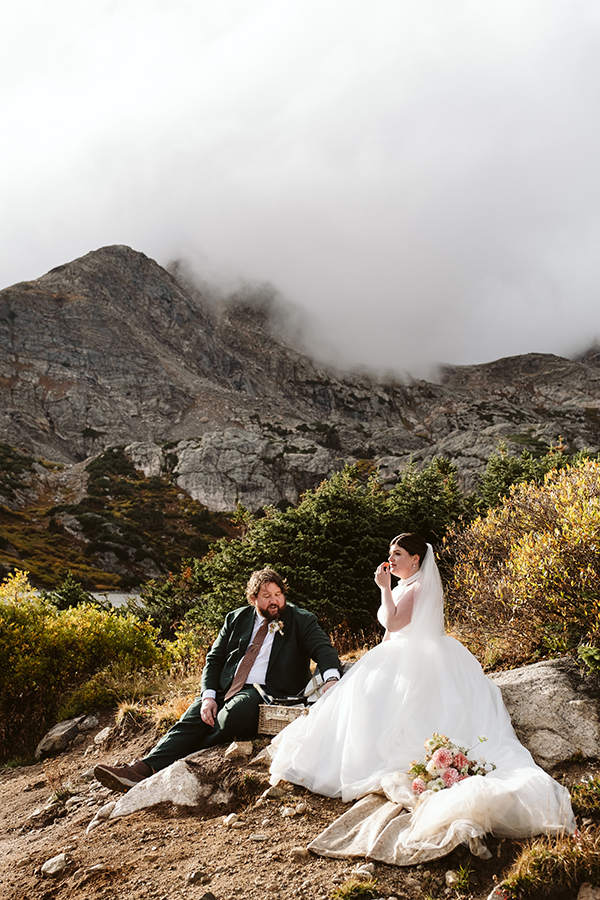 This summer wedding season has been one for the books so far, and we can't help but literally ~gush~ over all the wedding magic we've bared witness to. If you happened to miss our blog on a real wedding with Desert Swell Creative from last summer, don't deprive yourself; check it out here!
We know that summer is soon coming to a close, but there is still so much to look forward to for the rest of August and into the fall wedding season. And in case you are in the midst of planning your last minute summer wedding, or even your fall, winter, or 2024 summer wedding, we have just the wedding professional you'll want to add to your roster.
Welcoming to the center stage of our love-loving wedding blog: Harvest to Home PCS!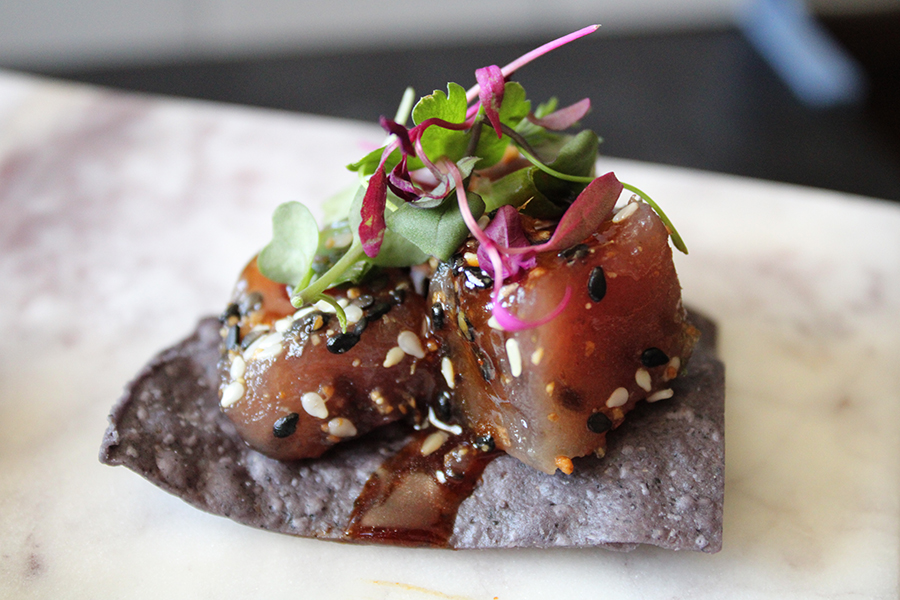 Harvest to Home PCS is one of Colorado's top rated chefs, offering locally grown and sustainable ingredients from Denver, Longmont, and surrounding areas to support Colorado's local communities while giving their clients the ultimate Colorado-culinary experience. Harvest to Home keeps it simple and authentic, serving the best food sourced from the ground up.
Jen, the owner of Harvest to Home and exquisite private chef, is a fun-loving person who has years of culinary experience. In fact, between her and her husband, they share about 35 years of culinary expertise, and it shows! They work diligently to create meals that have meaning, heart, and love that nourish not only the body, but the mind and soul, too.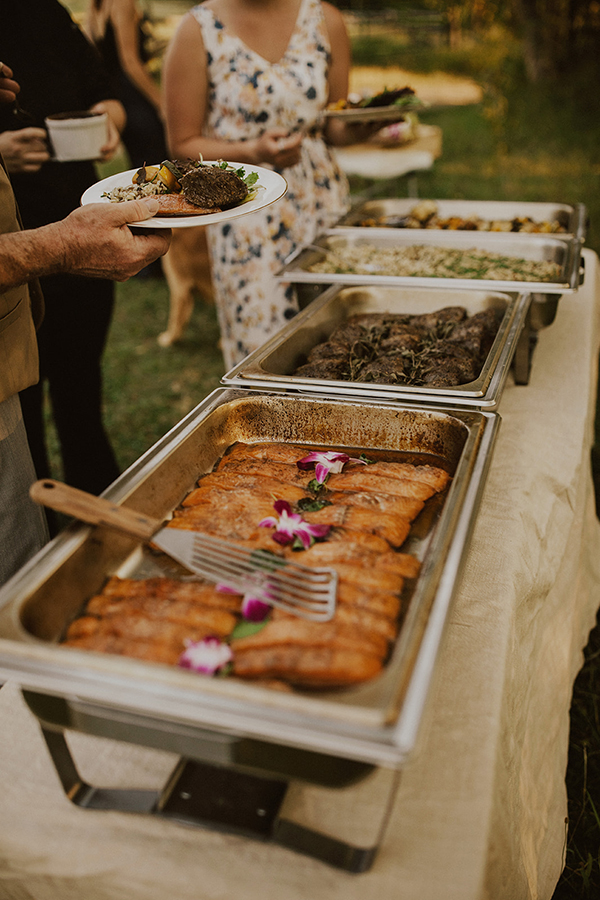 When it comes to weddings, Harvest to Home PCS delivers quality, memorable food that brings all walks of life together. They operate on the 4 F's: Friends, Fun, Family, and (of course) FOOD!
For real though, their previous clients say it all:
"So happy with our experience!! From the time we contacted Chef Jen to the time of our micro wedding we were beyond delighted. She developed a delicious custom menu for us based around my many allergies, came to our home to do a tasting, and was so wonderful the day of our event. Our guests could not stop talking about how great the food was! We will absolutely be working with Harvest to Home for future events." – Emily D.

"Best. Chef. Ever. Hire Jenn, you won't regret it.I found Jenn almost by accident and she made the wedding planning process seamless. The way in which she presented our plan and menu were beautiful and very telling of what was to come. We had a mountain wedding in Buena Vista, 75 guests. Jenn coordinated shipping in the necessary equipment and supplies the team needed for our wedding dinner. She worked with me to choose plate/napkins/all the things and then ordered and had everything ready on the day. Her team went far above my expectations and did everything they could to make it perfect." – Julia D.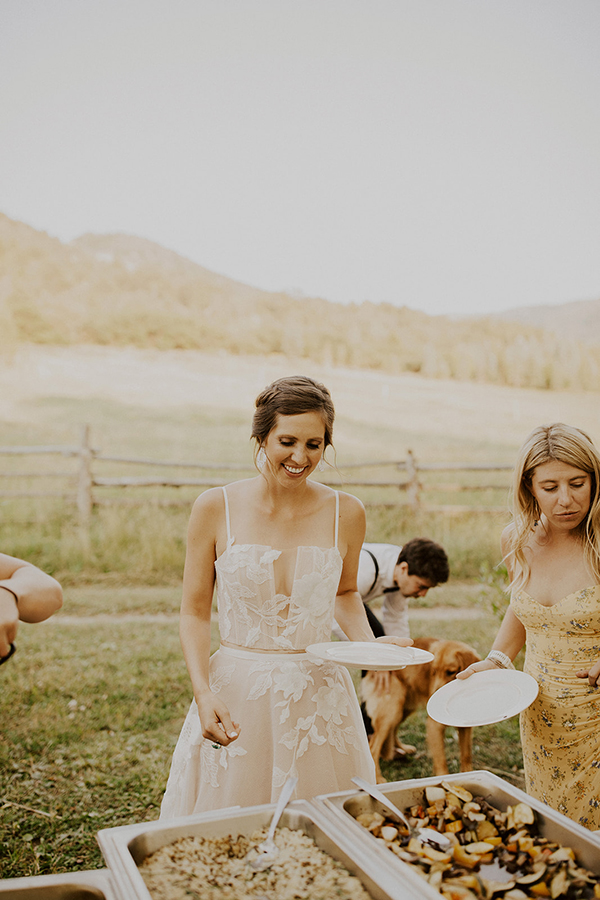 "Chef Jen is a culinary wizard who created an enchanting dining experience for our wedding that will forever be etched in our memories. From the very first interaction, Jen exuded warmth and professionalism, which instantly calmed our nerves. Chef Jen offered us a ton of amazing options, one of which was a surprise menu (so cool) and we could not pass up a wedding day surprise. Each dish that graced our table was a masterpiece meticulously crafted. Our guests still talk about the food to this day. A few of us have tried to recreate some of the dishes she made (there are chefs among us) and we didn't even come close. Beyond her extraordinary culinary skills, Jen was an absolute pleasure to work with. If you're still deciding whether to choose Harvest to Home or not, you're wasting your time – the answer is yes, choose them if you want to have the best event and food you'll be salivating over for years to come." – Jenny & Tyler K.
These reviews really say it all. To contact Jen and her team at Harvest to Home, pop over to our webpage right here!