Last week, we gushed over the picture-perfect picnic vibes from Albuquerque's new favorite wedding foodies — did you miss it? Take a second to catch up on the luxury charcuterie curation from The Bougie Brie. 
And then, once you're all up to speed, meet us back right here for more alfresco inspiration! 
Because, now that you've nailed down the caterer who will provide delectable bites for your wedding guests, the next question is: Where will they eat? Since we were already swooning over the flower garlands and glitter of fairy-core aesthetics, we decided to compile our 5 favorite wedding venues to capture the energy.
These wedding venues in Albuquerque stands are our go-to recommendations for engaged couples who love whimsical forests and lush greenery, enchanting lighting and magic moments…You know, the stuff of fairytales! 
So if you read The Secret Garden one too many times as a kid, as the writer of this Wedding Collective New Mexico blog did, then buckle up! These idyllic spaces and gardenscapes are straight from a nature lover's wildest dreams. 
5 Venues for Fairytale Garden Weddings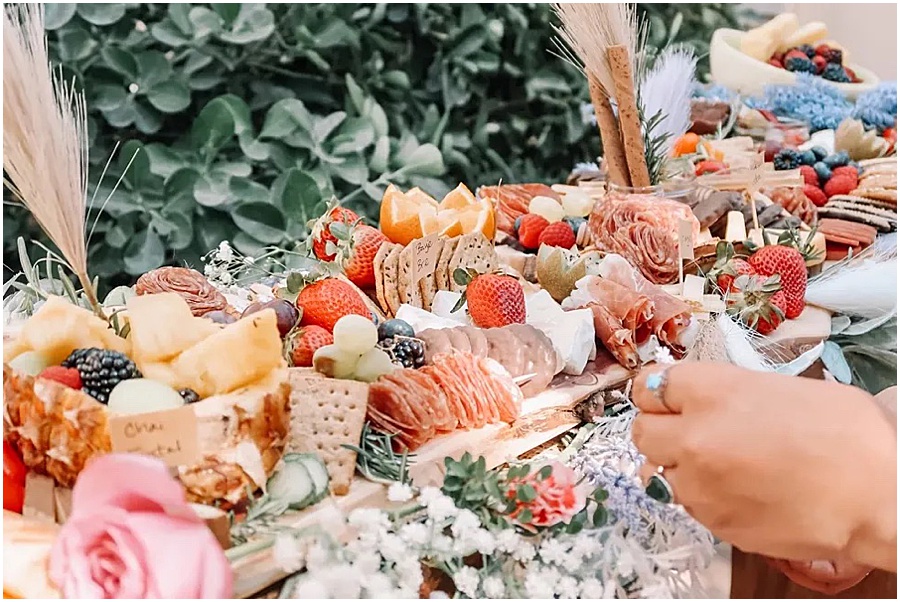 ---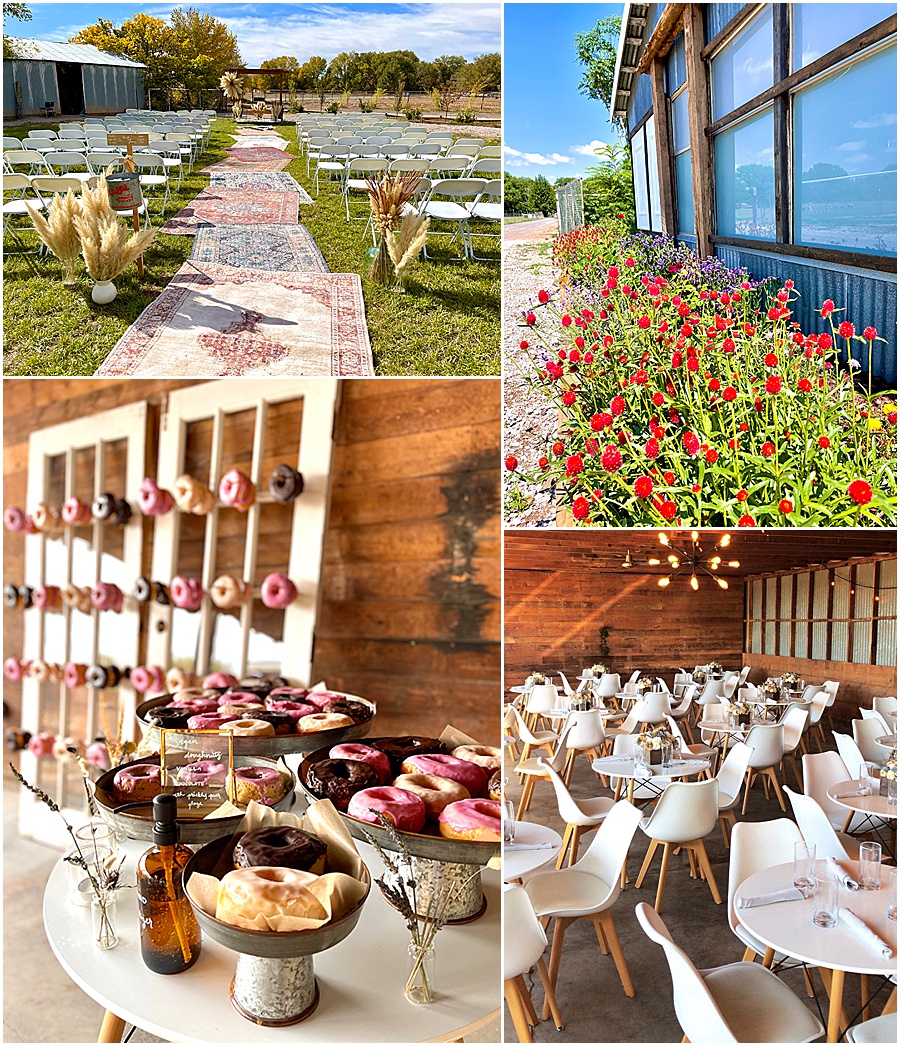 Now reaching venue veteran status, Europa has been infusing a bit of European delight into New Mexican weddings for years.
Picture: Sweeping fields of blooming wildflowers, rustic charm, sprawling barns, wholesome homemade food crafted for you and your guests, and farmhouse accommodations for day-of dressing and overnight celebrations. 
We had our wedding this past weekend at Europa and not only was it the most beautiful location but the staff and food and help was beyond amazing!

I cannot thank Europa enough for allowing us to have our wedding at their beautiful location! […] The food was absolutely delicious and the cake was outstanding!!! Best wedding venue we could have chosen!

Alyssa T., local newlywed
---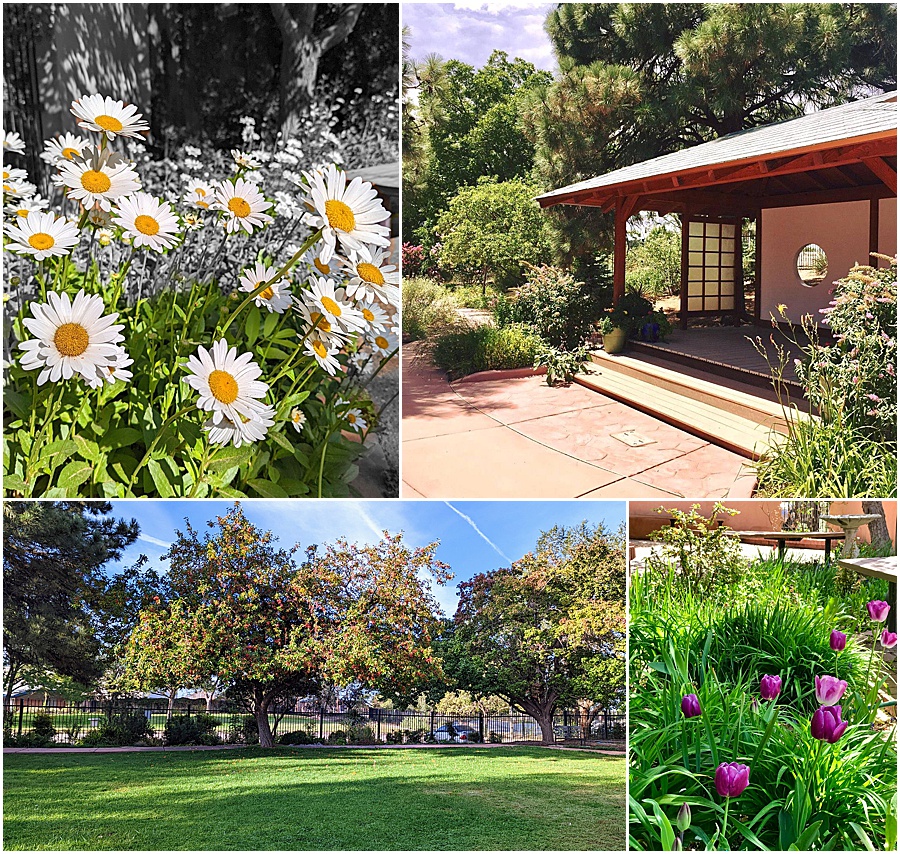 For a long time, the Albuquerque Garden Center was our city's best-kept secret — that is, until, too many newlyweds fell in love with the lovingly curated space!
Picture: Serene gardens, stone-lined paths through babbling koi ponds and rows of tulips, ceremony spaces tucked away, plus patios and pavilions for outdoor comfort. 
I just had my wedding here a few days ago and it was spectacular! 🙂 The people with the Albuquerque Garden Center were super nice!

The garden center was beautiful! Easily fit over 100 people between the ceremony outdoor area and the reception indoor area. They were flexible with me and worked with me. I couldn't pass up the price either! I couldn't have asked for a more beautiful place and a more wonderful venue than the Albuquerque Garden Center for my wedding!

Deanna G., local newlywed
---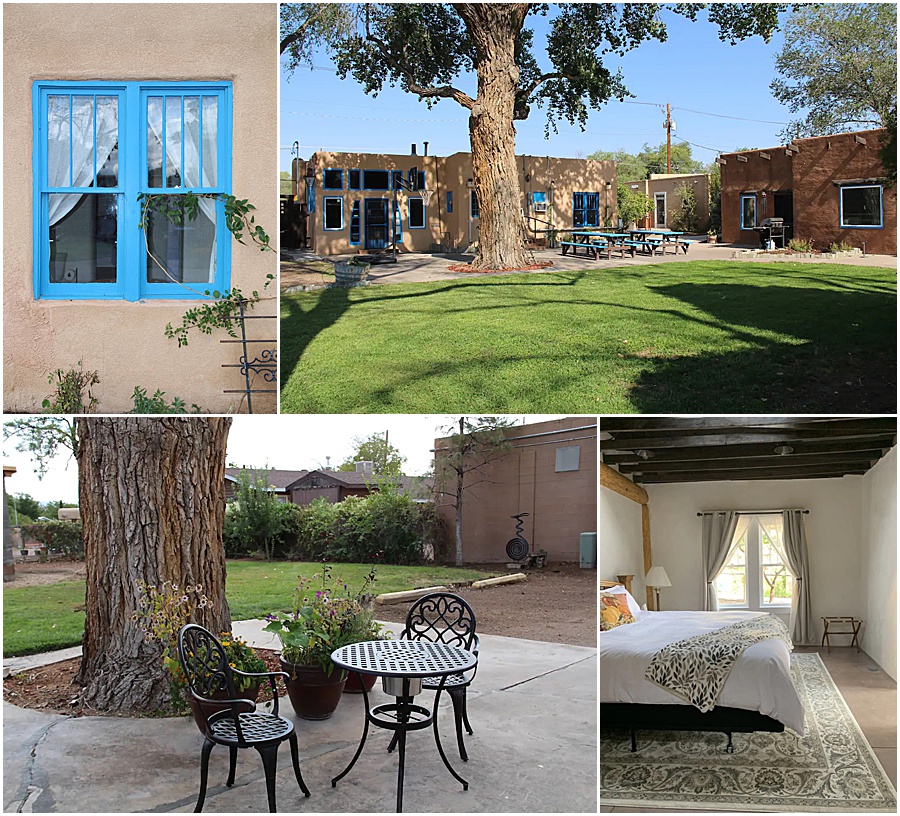 This 100-year-old home is located in the heart of Los Ranchos de Albuquerque, offering a stunning — and surprisingly private — historical space for celebration and quality time. 
Picture: Traditional adobe with venerable vigas, cozy accommodations, sunrises over the Sandias, and a private garden space for slow mornings or dancing the night away. 
The house is absolutely gorgeous! Very unique and tons of space to spread out.

Every space in the house is well done and it was very convenient to be able to get around to different areas of town from here. There's convenient parking out front and it's nice to be walking distance to a coffee shop and a bakery!

Jessica
---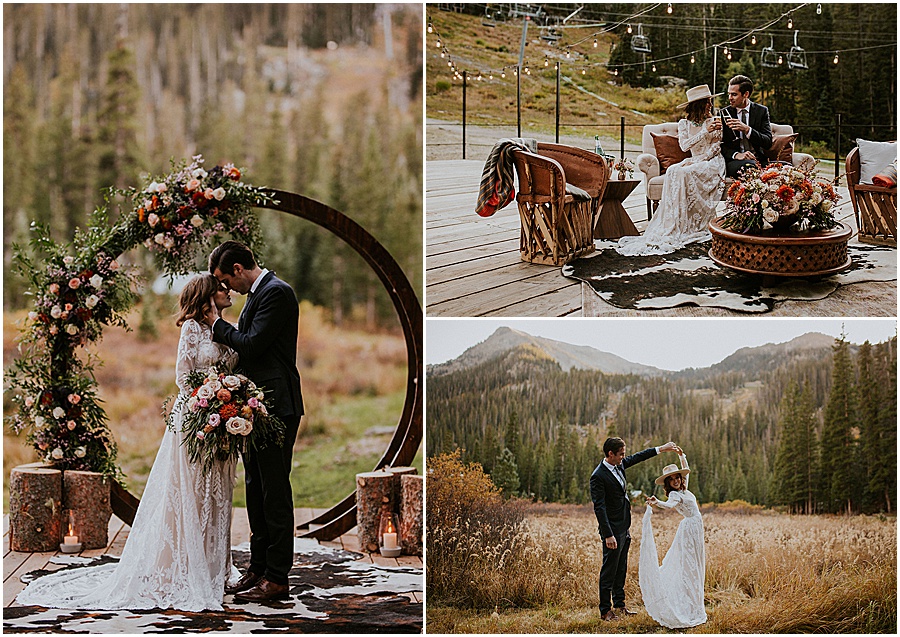 If the mountains are calling and you must go, then you should be heading toward the verdant sanctuary known as Taos Ski Valley.
Picture: Panoramic views of the Sangre de Cristo mountains, cozy cabins, luscious forest backdrops, fields of fragrant grasses, delicate fairy lights, and adventure around every corner.
Amazing venue!! [The Taos Ski Valley] team is phenomenal. Hotel is modern New Mexican, rooms are huge and spacious and reasonably priced.

Scenery you can't beat! If you want a fall wedding with aspens and greenery you can't beat this venue! The catering team is also amazing and we had multiple compliments it was the best wedding food people have had.

Megan A., local newlywed
---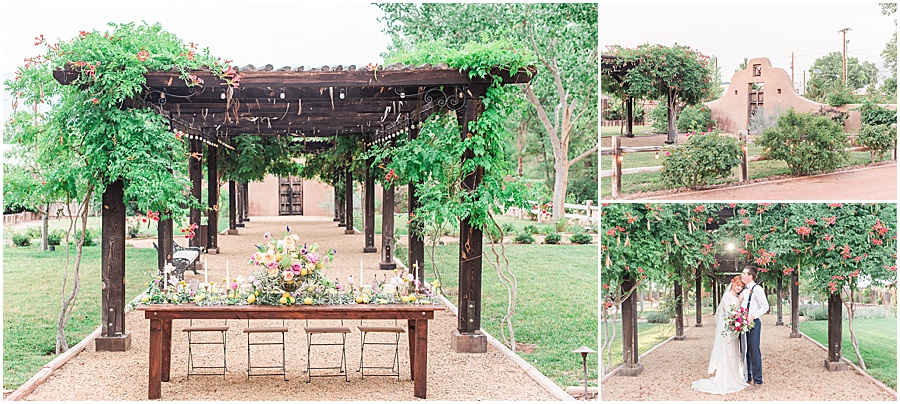 Last, but quite obviously not least, is the evermore picturesque Casa Perea Art Space — a historical adobe venue complete with scenic gardens and a small vineyard. 
Picture: Blooming wisteria, bubbling fountains, climbing roses, abundant fruit trees, wrought-iron gates to greet your guests, alongside a 100-foot-long pergola. 
Perfect from A to Z

We got married on May 15th of this year after almost 2 years of planning (including the COVID-19 pandemic) and our wedding could not have been more perfect!

Apart from the one in a billion staff, Casa Perea is also simply stunning!! I always wanted a romantic fairy-tale wedding and that is exactly what we got. The beautiful pergola is my absolute favorite part, but the gorgeous flowers, the romantic fountain, the cozy casita and the rest of the property amaze me every time I see them.

I honestly could not imagine my dream wedding taking place at any other venue and would absolutely love to go back for a vow renewal ceremony one day. Casa Perea is such a hidden gem and I would recommend it to any couple who is looking for a romantic, intimate and stunning wedding!!

Claudia G., local newlywed
---