The season of scintillating moments, sweet-smelling wildflowers, and saccharine slowness is here.
Spring, we love you. 
Our only qualm with the springtime is that, because we're so busy connecting engaged couples with local wedding pros, hosting wedding shows, publishing our magazine, throwing parties, etc… We don't get to have nearly as many picnics as we'd like!
But just when the lack of meticulously curated tablescapes en plein air was starting to get to us, we had the honor of meeting Kammy and Colleen. 
And thank goodness for that!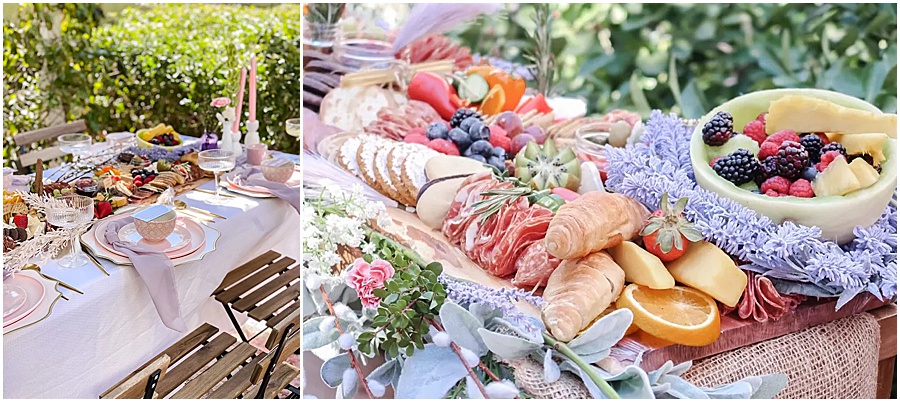 Kammy and Colleen are best friends, business owners, and the brilliant minds behind New Mexico's latest wedding obsession: The Bougie Brie.
The Bougie Brie, as you may have guessed by the photos of succulent spreads and heavenly bites above, is a creative endeavor centered on all things charcuterie. If you haven't yet caught wind of the charcuterie craze sweeping the nation — have you been living under a rock?!
Charcuterie is originally a French term used to refer to delightful little shops devoted to delectable cold cuts of meat. Think bacon, ham, pepperoni, sausage, terrines, pâtés, confit and the like.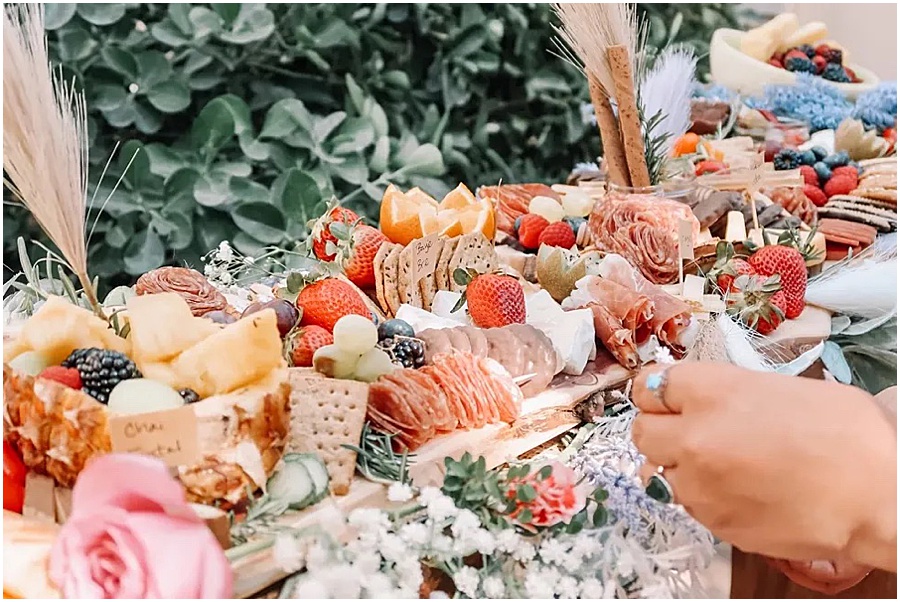 In America, a charcuterie board is an adventure unto itself. Cold cuts are nestled among complementary bites — both sweet and savory — of everything from aged cheeses and crackers to fruits, veggies, olives, nuts, breads, jelly, and so on. 
A charcuterie board from The Bougie Brie, however, brings a level of sophistication to rival the French in their spreads of delicious cheer. 
The creative women incorporate tablescape design, florals, and backdrops into their charcuterie arrays, which can range in size from a mini cutting board to a 6 foot long table banquet.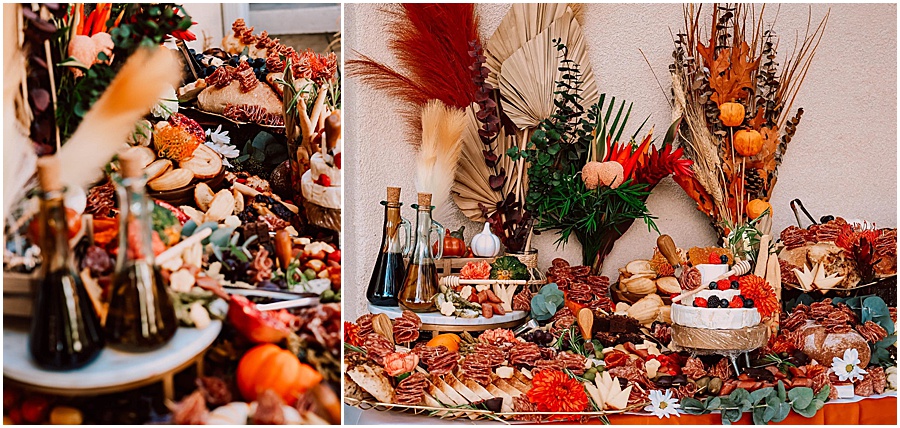 And while we're on the topic of cutting boards — what better wedding day gift for your soon-to-be-spouse than a custom cedar board, handmade with love? 
When your guests are done filling their plates and bellies with the exquisite eats from The Bougie Brie, you can take your cutting board with you to your newlywed home. There it will live as a stunning, yet functional, reminder of the happiest day of your life!
It's not just weddings though, of course. Bridal showers, birthdays, Mother's Day brunches — basically any time you have a reason to celebrate, the culinary connoisseurs of The Bougie Brie should be your first call.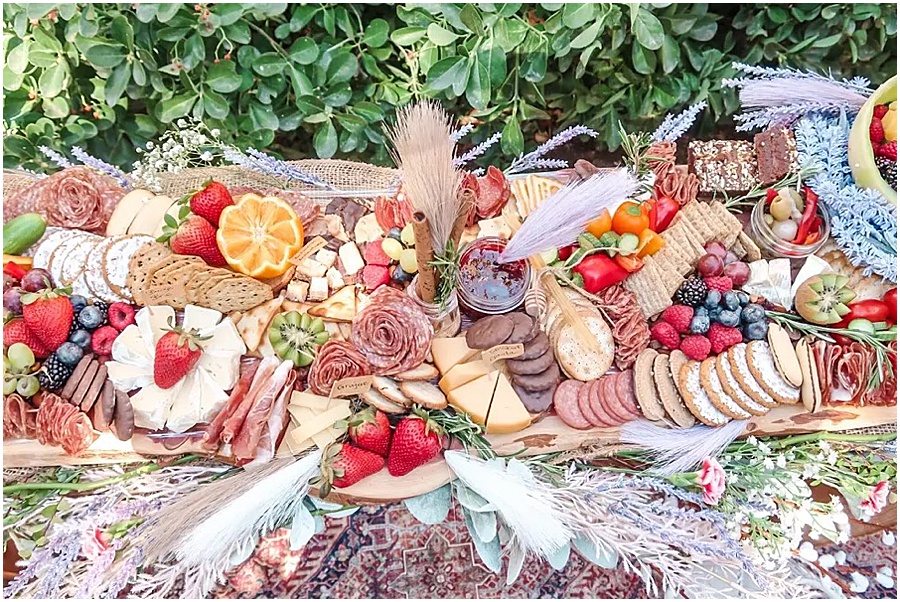 So while spring will come and go, as all seasons do, our love for pleasantly piquant picnics will remain forever.
Thank you, Kammy and Colleen, for breaking the mold of celebratory eats and bringing something vibrant, new, and unique to the wedding world of New Mexico. We'd eat a charcuterie board from The Bougie Brie every day for lunch if we could!