Colorado is in full bloom! You know what they say, after all — April showers bring May flowers. We hope you are all seizing this season by stopping [amidst your wedding planning process] to smell the roses and enjoy Colorado's beautiful spring time!
From picking out the ideal wedding dress, to choosing your wedding cake and meals, making big decisions for your wedding are many and varied. Look — its impossible to create a hierarchy of needs when it comes to wedding planning, but choosing a wedding officiant is pretty darn important!
After all, they will be the one who will legally marry you and your partner and help you craft a ceremony that reflects your unique love story. Think about it — your wedding officiant will be people that stand on the altar next to you and your partner on one of the most beautiful days of your life.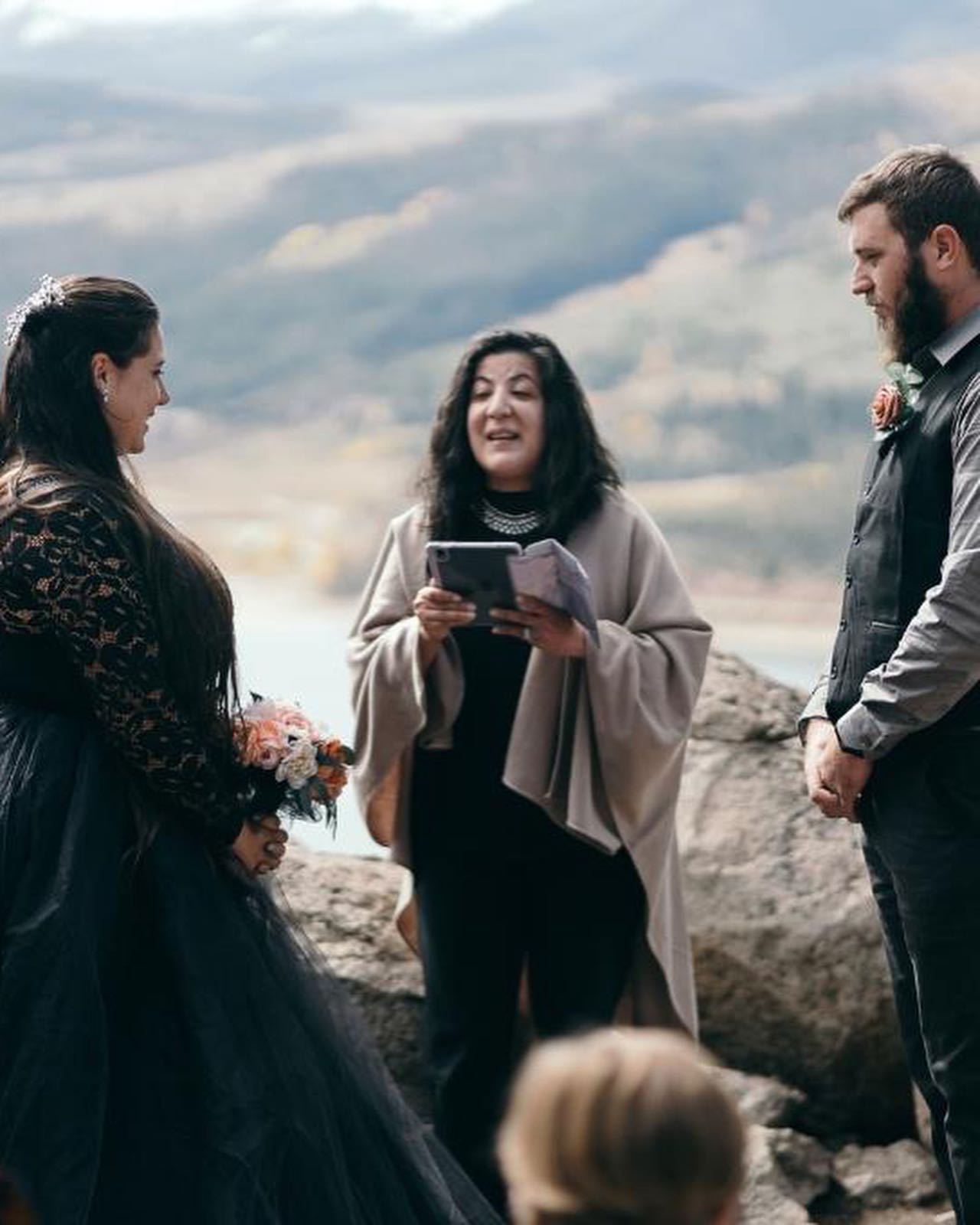 No pressure, though. Plus — as usual, we are here to point you in the right direction! This week, we are sharing a wedding officiant that is passionate, open-hearted, and a total natural at officiating love stories.
If you are looking for an inclusive, fun-loving wedding officiant in the local area, look no further than Love Is Love Weddings!
Love Is Love Weddings is represented by Candice M. Gutierrez, a believer in miracles, lover of music, and curious traveler. Born in Puerto Rico and living in New York City in her childhood, Candice has lived a full life wearing many different hats. She served for the U.S. army for four years, which took her to countries all around the world, and eventually introduced her to her husband. Candice and her husband are happily married and call their forever home Colorado Springs, Colorado.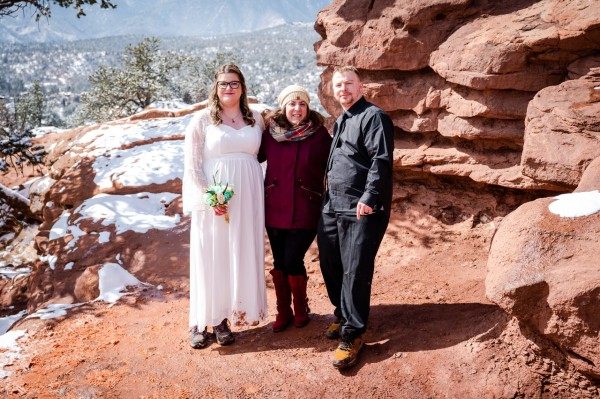 Its safe to say her own love story has propelled her into the world of wedding ceremonies! What more could you ask for?!
Candice became an ordained wedding officiant in 2022 and is passionate about serving her communities in Colorado through the art of officiating weddings.
Love Is Love Weddings is motivated by supporting couples on their big day and doing all in their power to make the experience of your wedding ceremony as beautiful, fun, and joyous as possible. If you are looking for a caring, kind, open-minded, and loving wedding officiant, here they are!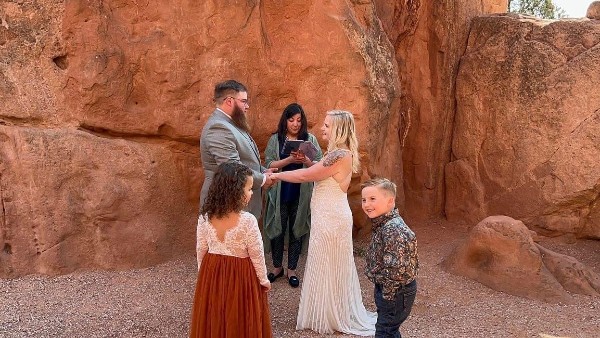 What we here at Wedding Collective love about Love Is Love Weddings is their focus on personalized service. Candice understands that every couple is totally one-of-a-kind, and is ready to offer her full support regardless of gender, sexual orientation, or religious background.
Love Is Love Weddings' first priority is creating a ceremony that reflects your beliefs, values, and desires.  They take the time to get to know you and your partner so that they can craft a ceremony that truly embodies your personalities and your relationship.
Love Is Love Weddings is a wedding officiant service that is dedicated to celebrating all forms of love. Whether you are planning an intimate elopement or a large wedding celebration, Love Is Love Weddings is committed to creating a ceremony that is meaningful, beautiful, and personalized to your needs.