While we still have to wait a little bit for the official start of autumn, we'll be honest, fall started for us quite awhile ago!
That's because our Wedding Collective New Mexico team diligently prepares for the Fall/Winter edition of our print magazine long before the leaves start to turn. It takes time, care, and attention to make it happen and make sure it's chock full of goodies, pertinent info, and basically everything you need to plan your wedding in the Southwest.
Luckily, all of that time, care, and attention is going towards a labor of love — in the purest sense of the phrase! And, at every step of the way, we have the support and kindness of local wedding businesses there to inspire us and keep us always moving forward.
As a small, locally owned and run business, we know that endeavoring towards your labor of love — whatever it may be — while juggling administrative tasks, social media, scheduling, sales, all by yourself is no small feat. Running a business is hard work, actually!
Yet, the incredible women in New Mexico make it seem so effortless. WCNM is also owned and operated by women — you can meet us ladies right here, if you'd like — so it's a no-brainer that we'd use the platform we have to send a little love towards the women in our community.
We asked these hardworking business owners a few key questions, like what jump started their careers, what inspired them to get into weddings, and what it means to be a leading woman in the business of weddings.
Keep scrolling to be inspired, uplifted, and delighted by the stories of the women in our community who are running businesses, setting trends, elevating our industry, and using their creative talents to make your wedding day truly special. If you're more of a tactile reader, you can check out this story in our aforementioned print magazine — just click right here to have a free copy mailed to you, or to find one at your favorite local coffee shop or brewery.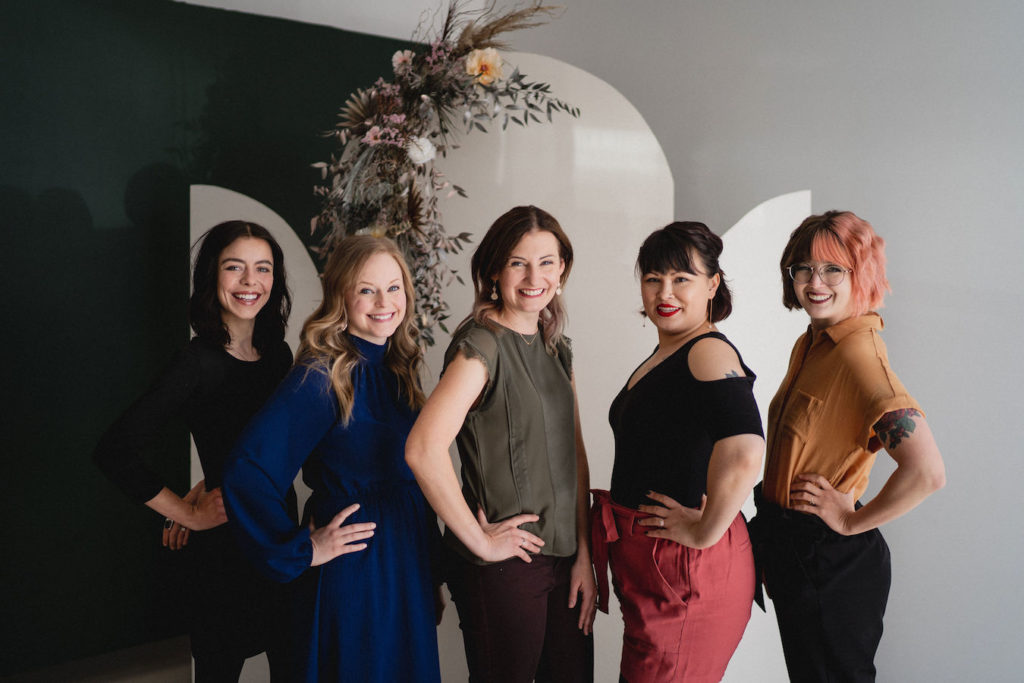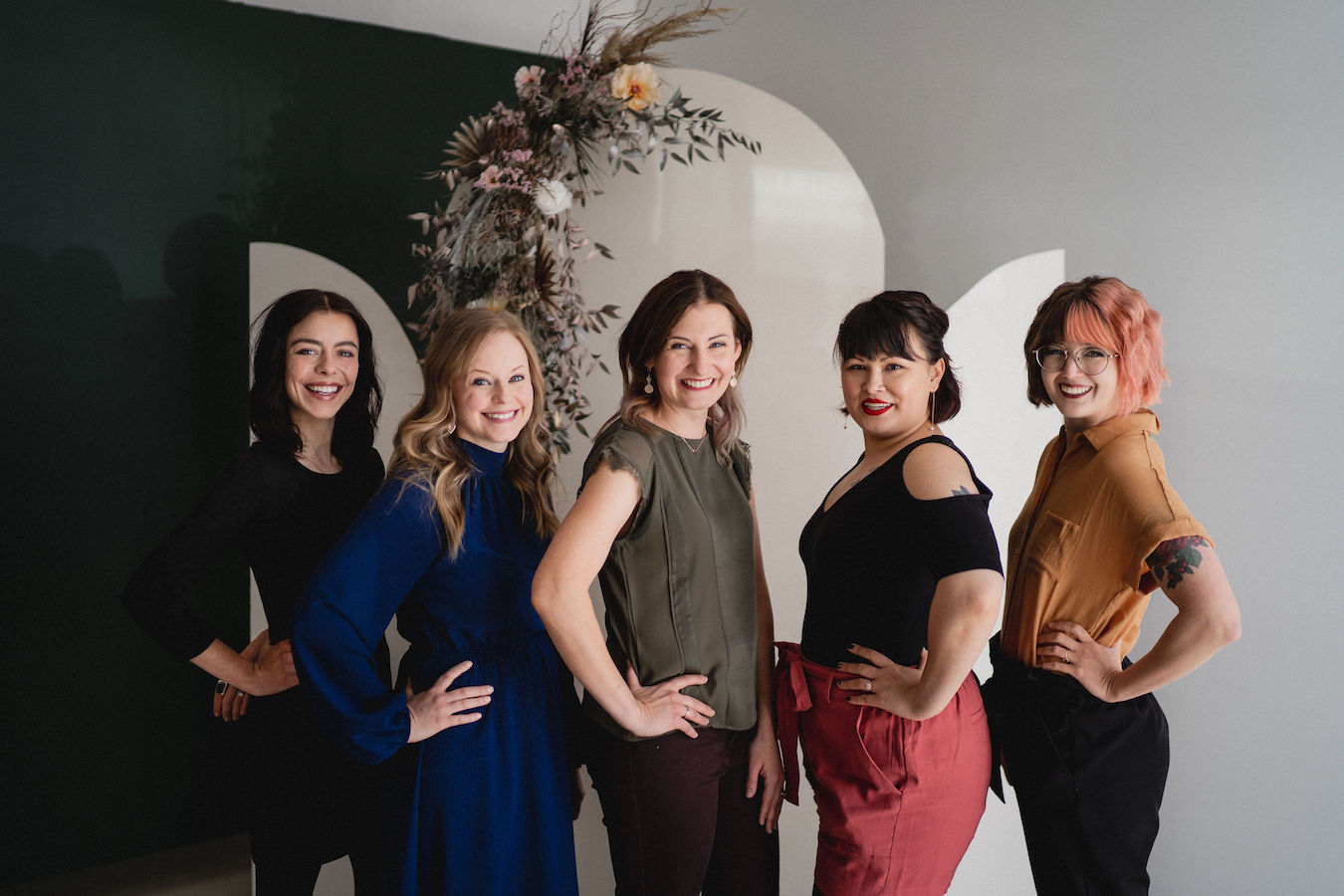 WARRIOR WOMEN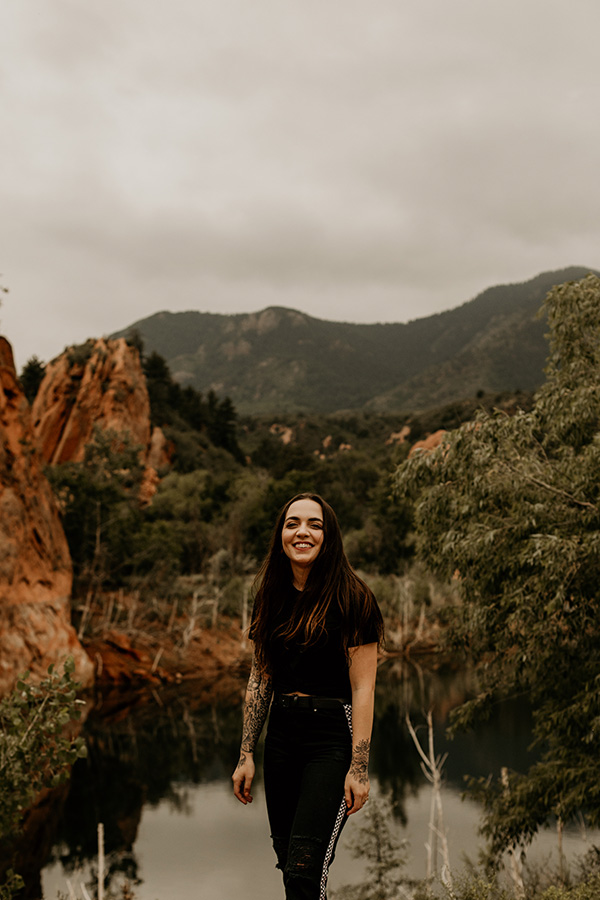 I have known I wanted to be a photographer for most of my life. I often got asked what I wanted to shoot and my answer was always "anything but weddings". I was always so intimidated by the thought of that responsibility. This was all before intimate weddings and elopements were so popular, so I didn't know that was an option. In 2018, my now husband and I had our engagement photos done and it was such a blast, nothing like my boring/posed couples session I was doing on the side of my full-time job. While driving home from the photoshoot, it clicked, and I told him "that's what I want to do". That same year we made a lot of changes together; We decided to elope in AZ, told our families, decided to move to NM, quit our jobs, and managed to do it all that fall. Moving 1,500 miles to a place where we knew nobody was scary, but we did it, and it worked! Since then, I have only worked for myself, and that was my ultimate end goal!

When we eloped two months after moving, it really showed me how much I wanted to do this; I knew we made the right decision. My engagement and elopement photographers all taught me so much during that time. Whether I'm shooting engagements, maternity, intimate weddings or elopements, I adore working with each and every couple I meet. Seeing the joy on my couples' faces reminds me how we felt after our elopement, and I just love creating that same kind of joy for them.

Crystal, wedding photographer & business owner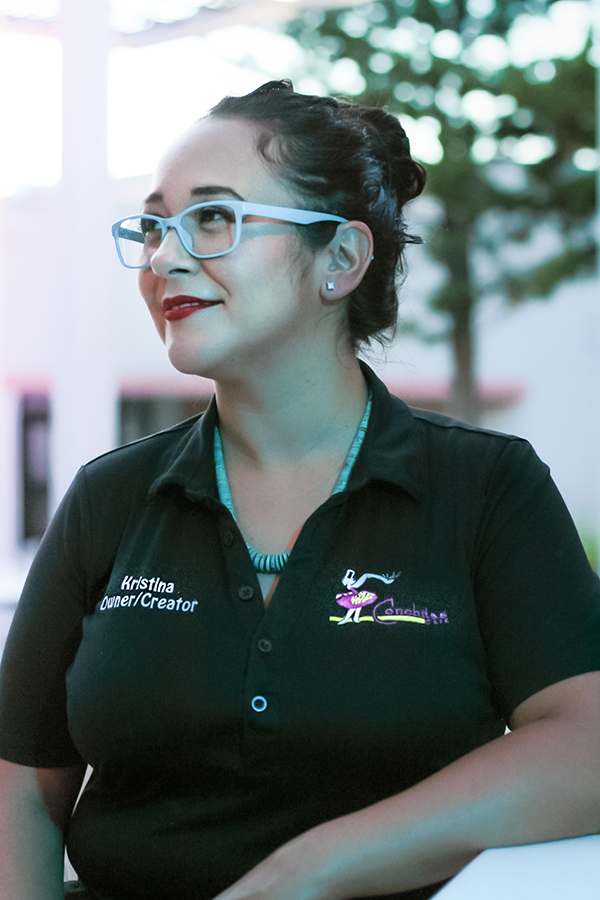 "Life" has inspired me to start Conchitas, with the Food Truck debuting on the streets in 2012 and the café opening shortly after in 2015. My love for cooking has come from the strong line of beautiful women in my family. I remember my Grandma making SOO many tortillas. I cherish those memories, rolling out dough, and laughing with my cousins while my Grandma tended to the comal. Saturdays Mom and I would make waffles. Not the Bisquik kind but the type where you separated the eggs, whipped the whites, and even used REAL vanilla — it was quite a production!

I knew from a young age that quality ingredients could transform a dish. I have always loved to read; my Grandpa and Grandma would take me to the library and I would come out with my arms full of… cookbooks! I would always pick new recipes and try new things. Coming from a large family meant cooking for 100 people at birthday parties or family BBQs; numbers don't intimidate me, we have catered for 700 in the past. To be honest, I prefer the more intimate weddings. I love the small, unique details and developing those with each client. It's always so fun to experiment with different flavors, colors, and textures. We offer a variety of creative options custom to each couple. Do you want a Food Truck Rehearsal Dinner in the park, or brunch the morning after? Bachelorette Party at a private patio in the heart of Downtown? We can help!

Kristina, creator & business owner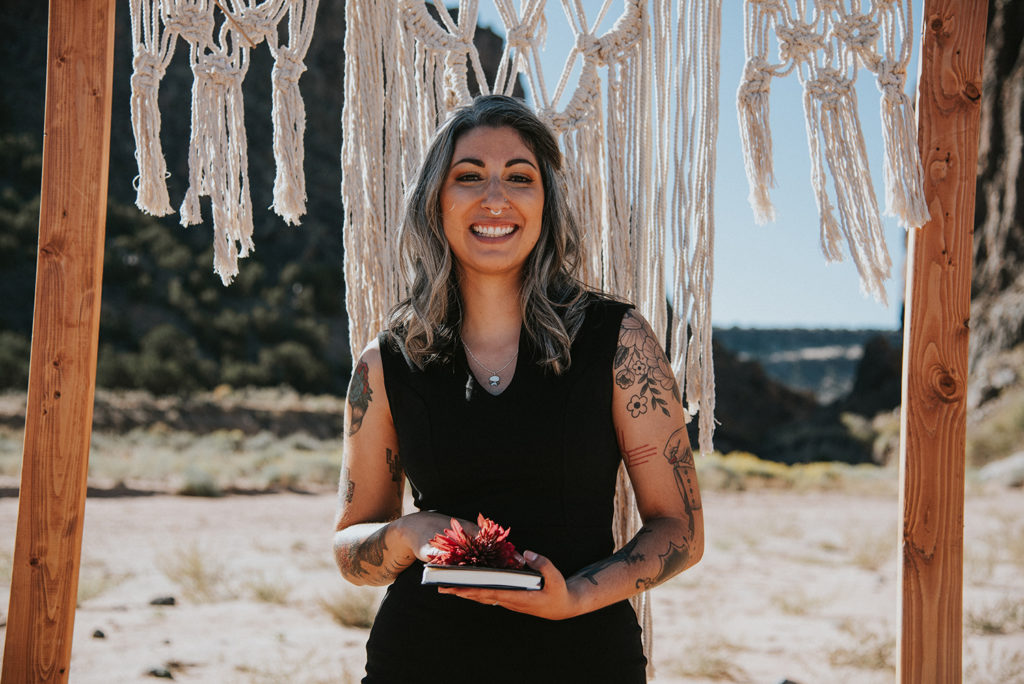 I officiated my first wedding for close friends in 2009. Over the last ten years, I have married family members, old friends, and some brand new friends. Each ceremony was unique and left a strong imprint on my heart.

I was inspired to officially launch Duke City Ceremonies, LLC, in 2020. I heard so many stories of love on hold during the pandemic, and I wanted to offer safe wedding services to couples who couldn't wait any longer. That mindset laid the foundation for my business as a safe space for couples of all backgrounds to express their love and unite their lives.
A wedding is a chance to honor both the significance of personal identity and the intimacy of a partnership. As an officiant, I enjoy reflecting the personalities of couples and finding unique ways to commemorate their joy. I am continually inspired by the unconventional, and strive to honor personalities over tradition. Regardless of status or identity, love has no boundaries.

Esther, wedding officiant & business owner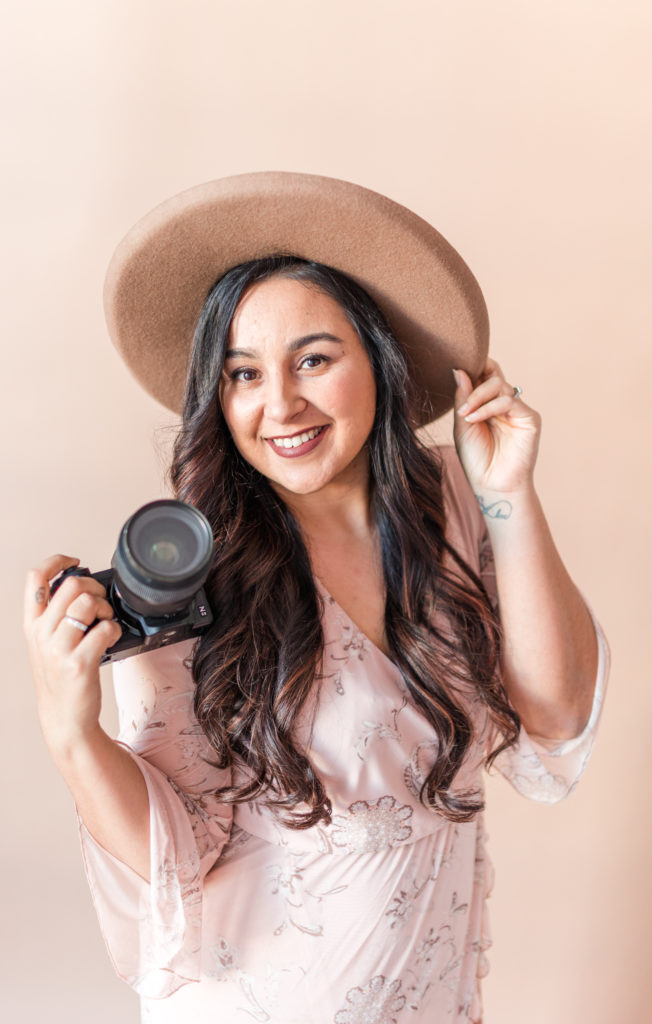 I was inspired to start my business in 2012 after years of having a passion for documenting moments in time. When I was 8 I asked for my own disposable camera. I took it with me everywhere. Then after being in yearbook class throughout high school my passion only grew. In 2012 my husband was deployed overseas. I mentioned to him I wanted to start my own photography business. His next package to me was a real digital camera. I have always been a hopeless romantic so as soon as I started Briana Nicole Photography I knew I wanted to tell love stories. Being with couples on their special day is so rewarding. I get to be with them on one of their best days. One that they will always remember. I think that is an important purposeful job and I couldn't imagine a better job for me.

Briana, wedding photographer & business owner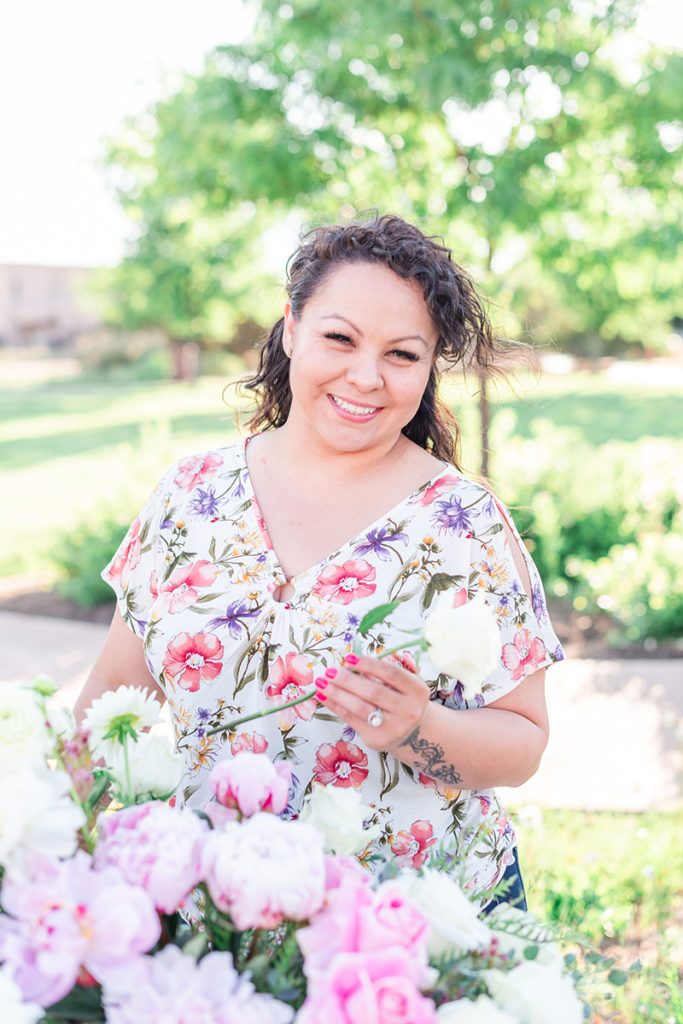 From a young age, I have always had an entrepreneurial mindset and a love of flowers and weddings. My dream growing up was to be a wedding planner (or a FBI agent). I was raised by my great grandparents and my grandmother LOVED flowers. We quite literally had a jungle in our yard, and for as long as I can remember, I would enjoy gardening with her and cutting fresh flowers to put on our kitchen table. Because gardening was something that I grew up doing, I almost feel as if it is second nature to me. I rediscovered my niche after my grandfather/Dad got diagnosed with cancer and I quit my career in the medical field to care for him and my grandmother. During that time, I would create floral arrangements for family, friends, and members of my community for special occasions. It was a way to make a couple bucks and relieve stress. It was also at that time, that I realized how absent I was from my home and family. I felt as if I missed years of my kids' lives because I was always working and I knew that it was time for change.

That is when I slowly launched Floral Elegance in 2017. I have joked that my community forced me to become a florist, but I think I have been one all along and today I feel incredibly blessed to be in the position to do what I love for a living and make my couples' dreams come true in the process!

Crystal, lead designer & business owner