If you didn't already know, Colorado is known for its majestic mountains, outdoor adventures, and craft breweries. There are certainly no shortages of activities you can explore, making Colorado one of our favorite states.
And what's better [if you ask anyone on our team here at Wedding Collective, hehe] is its thriving community of wedding professionals that weave all of Colorado's spectacular qualities into their services.
From talented photographers to creative florists to quirky mobile bars, Colorado has it all when it comes to making your wedding day unforgettable. So grab your favorite local IPA, put on your dancing shoes, and get ready to meet some of the most talented wedding vendors in the Centennial State of Colorado!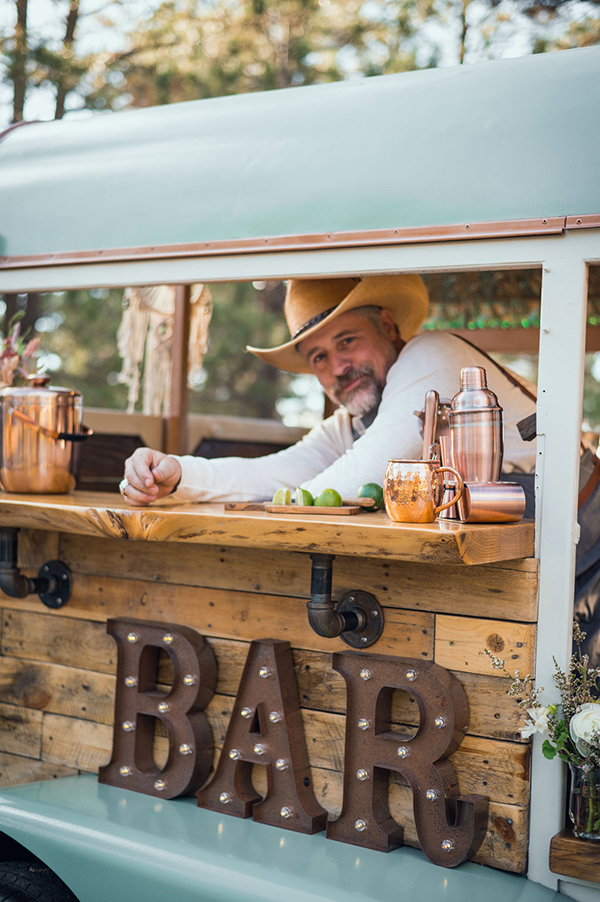 Are you planning a wedding and looking for a unique, memorable way to serve drinks to your guests? Look no further than Colorado's top local mobile bar services. Whether you are looking for craft cocktails, top-notch service, or beautiful displays, these three mobile bar services have just what you've been looking for.
So without further adieu, we'd like to give a nice warm welcome to Desert Canary, Thirsty Rooster, and K Bar Events!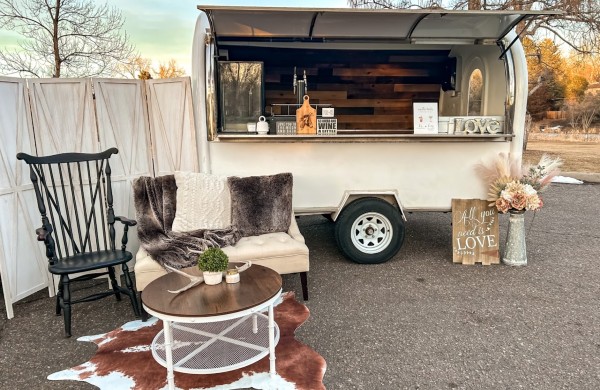 Welcoming Desert Canary to our community here at Wedding Collective has been as exciting as the offerings they bring to weddings across the state! Desert Canary is a mobile bar service that offers the best in class experiences for all the couples they work with, and specializes in craft cocktails and craft beer. Apart from their delicious menus of drinks, they serve decor and furniture that will leave you with your jaw on the floor.
Desert Canary also offers a large photo wall that you and your guests will certainly enjoy.  What's more is their team of expert mixologists will work with you to create a custom cocktail menu that reflects your taste and style. Desert Canary's Ace High trailer bar will add a touch of rustic charm to your wedding and be a hit with your guests!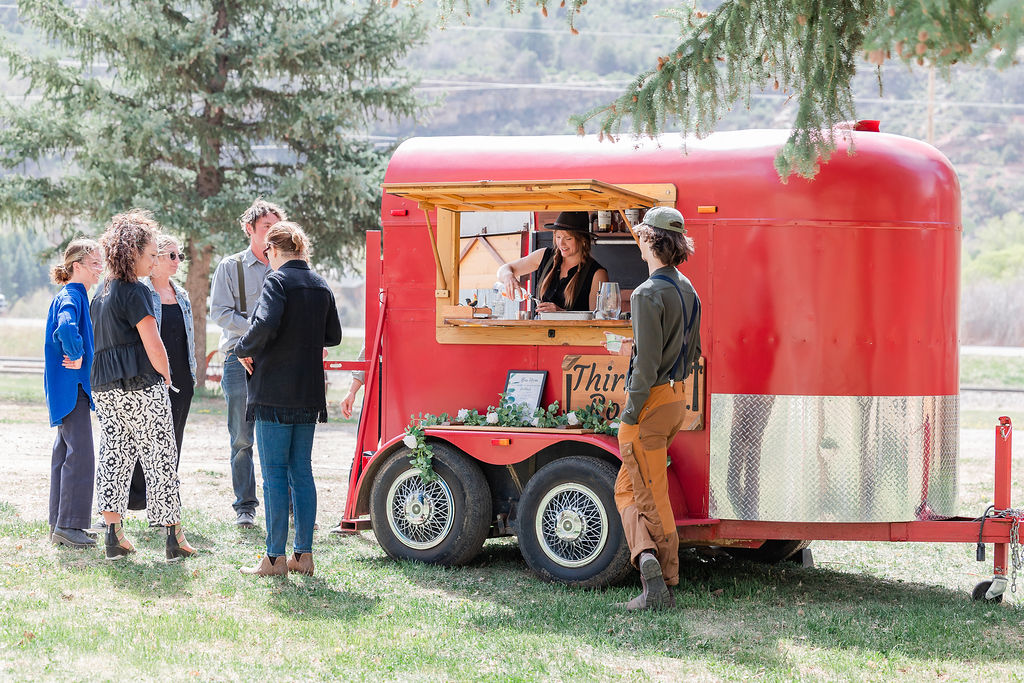 Thirsty Rooster is truly one of our favorites, offering a wide range of drink options from classic cocktails to local craft beer to fine wine. No bar in Colorado would be complete without supporting their local breweries, after all! They also use fresh fruit juices, seasonal herbs, and even fresh fruit, providing custom drink menus and signature cocktails to make your wedding even more special!
Thirsty Rooster's team of experienced and professional bartenders is committed to ensuring your guests receive top-notch service throughout your post-wedding celebration. Check out their offerings on our website and browse their gallery!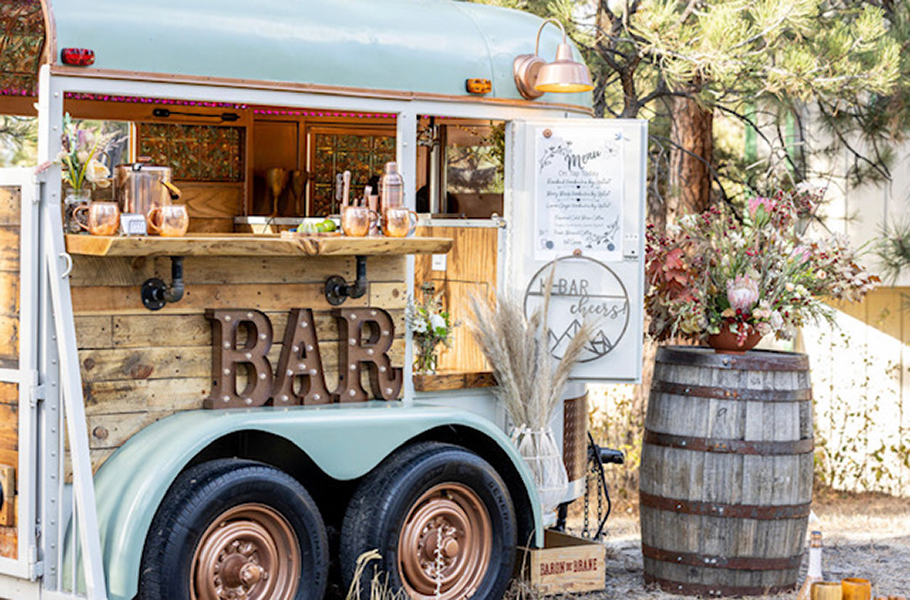 K Bar Events isn't one you'll want to miss, folks. What sets them apart is how they truly go the extra mile in designing a bar truly personalized to you. From different styles and colors, they are pros at making your bar reflect the theme of your wedding. They also offer a variety of options, from beer and wine to craft cocktails and mocktails.
If you are looking for a mobile bar service that will bring a Western, rustic feel, K Bar Events is the mobile bar for you!
All three of these mobile bar services offer a unique and personalized experience that will impress you and your guests, and make your wedding one to remember. So, why not add a touch of fun and sophistication to your wedding with one of these mobile bar services?! Your wedding guests will be sure to thank you!