Welcome back to your favorite lovers-loving love blog!
To say we are excited to be here serving you the best, baddest, most beautiful wedding content would be a total and absolute understatement. One of the things we love most about this cutie blog space is the opportunity to share local, family-owned, one-of-a-kind small wedding businesses with YOU — our lovely Colorado Wedding Collective community.
Seriously, it's pretty much our dharma.
The last two weeks we've focused on the mystical world of wedding photography and the creative, eccentric nature of wedding attire design. I'd say our obsession with the finer details is pretty obvious — BUT in case it wasn't, let us direct our focus toward the blossoming features of your wedding.
But we're not just talking about your blossoming love. We're talking about the striking, expressive, colorful bits of nature that tie your entire wedding design together: decorative botanics and floral arrangements.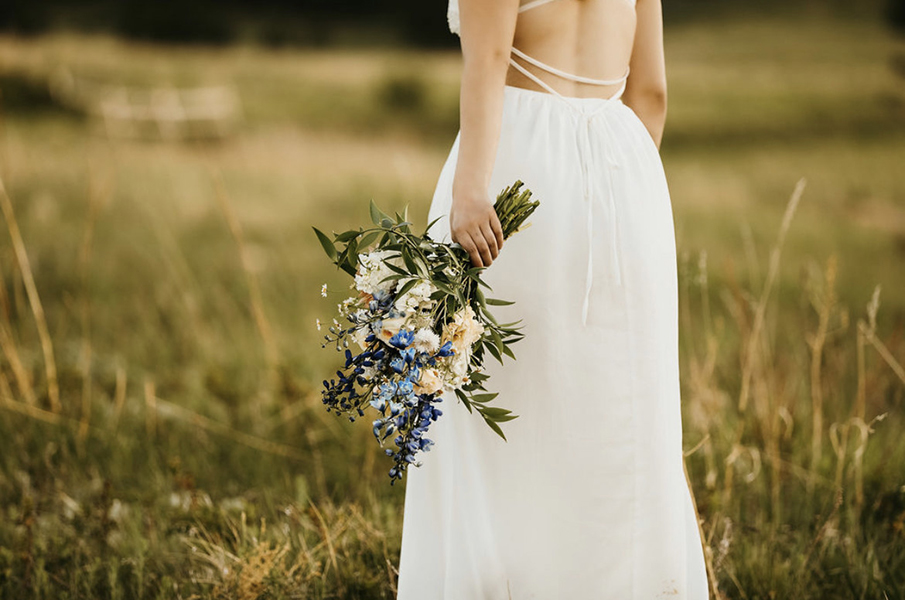 Can you even begin to imagine your big day without flowers?!
Yikes. What a nightmare. Let's not even go there.
Honestly, your floral arrangements are one of the most beautiful parts of your wedding day. Your flower designs will not only be in every photo, they'll also be a physical representation of the love, joy, and celebration that you carry with you throughout your entire wedding day and into the rest of your life.
No pressure though. We got you.
It is our highest pleasure to take an extended moment to honor one of our very favorite Colorado-local florists and wedding enthusiasts: La Luna Florals!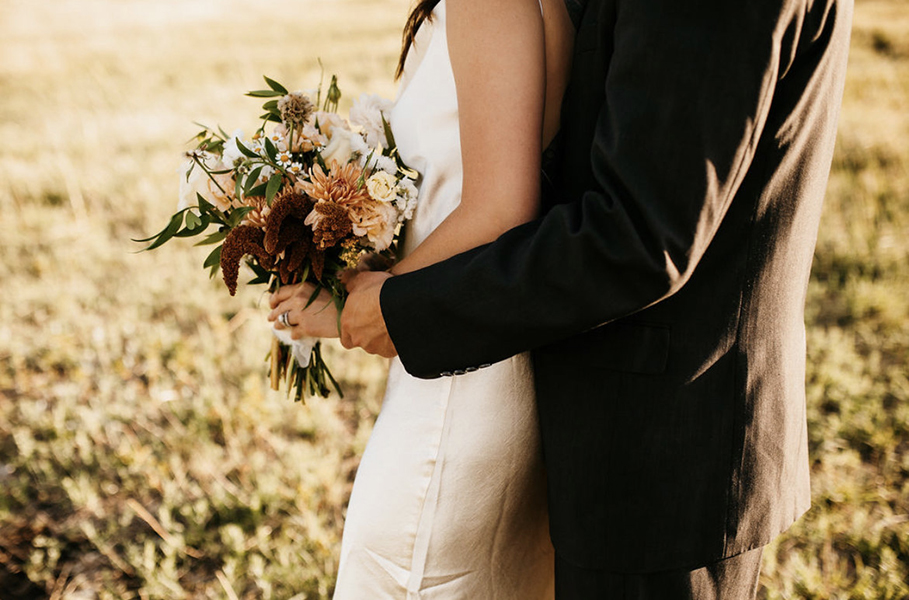 Latina-owned and operating out of Denver, La Luna Florals is expert at taking your vision and designing a floral masterpiece. No, literally. When it comes to color coordinating and vibe checking, they've got it down to a T.
Whether they are designing an arrangement for a tropical themed wedding, a boho wedding, or a wedding for each season, La Luna Florals has truly done it all. From proposals, weddings, bridal showers, and funky installations, they have a track record you won't want to look away from. Take a look at some of our favorites from weddings they've supported.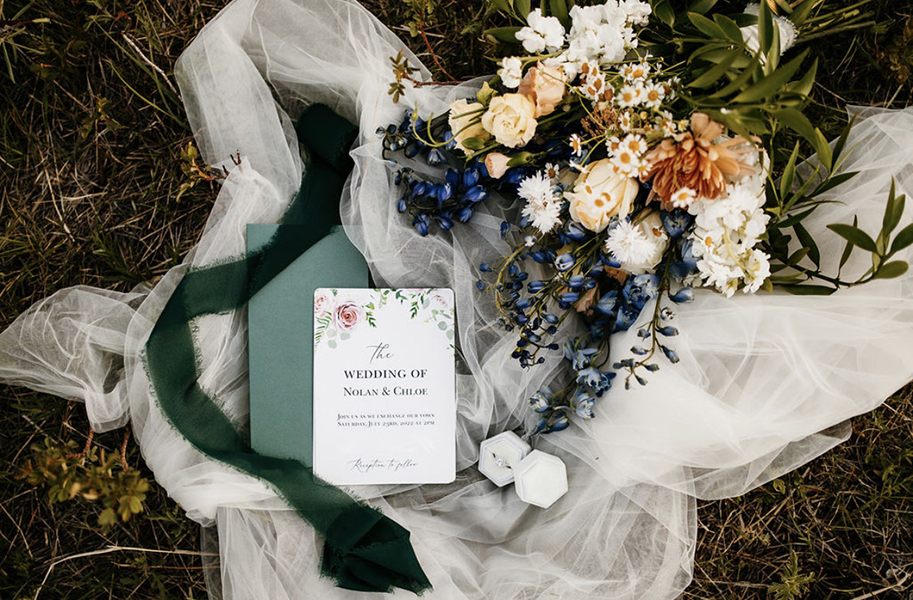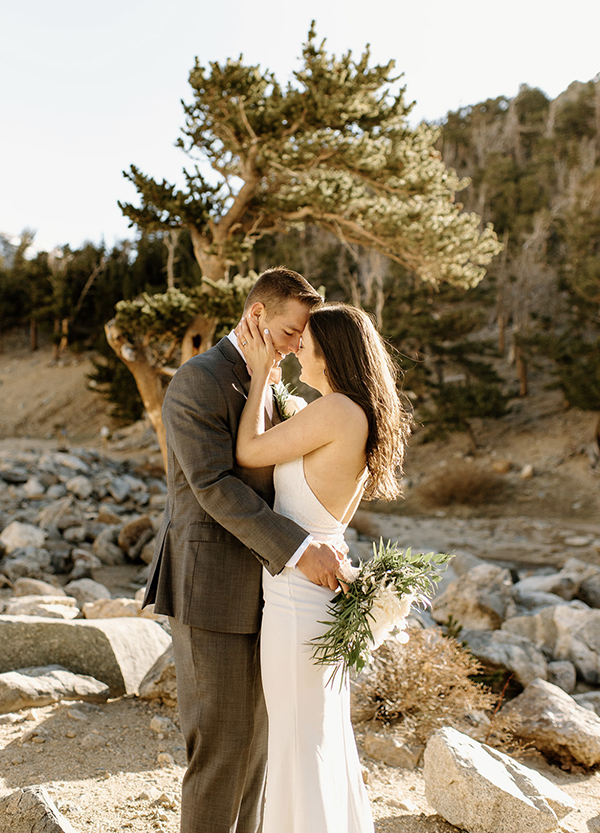 Our friends at La Luna Florals understand clearly that floral design should be intentional, creative, and unique to the wedding, which is precisely what makes them one of our favorite floral designers. What's more, they are deeply committed to sustainability. 
La Luna Florals even offer boutonnieres, corsages, and flower girl baskets. So, if you're looking for a floral designer for a full service wedding, or you just need a few a la carte bridesmaids bouquets, you've come to the right place.
"Working with La Luna Florals was an absolute pleasure! Nicole's knowledge and passion for flowers is really exceptional. She takes the time to get to know her clients so that she can tailor the experience to the individual. I highly recommend La Luna Florals for all of your flower needs!"

Jamie C.

"Brides quickly learn how stressful it is to sift through wedding vendors, there's A LOT of people to hire to make your dream day come to life. As a 2022 Bride, I can confidently say La Luna Florals was my favorite vendor to have on my team. Nicole is more than a florist, hiring La Luna florals means you get to enjoy the floral decor portion of your planning, it becomes FUN, and above all else you will immediately feel like you are in the hands of someone who genuinely cares about you. I knew I was just another number to many other of my vendors which made Nicole's care stand out! You are not another bride to her, and it brings me so much joy to tell people to run to hire Nicole, because brides deserve to feel like they are in the best hands. 10/10 I will always recommend La Luna florals when people want the best blooms with the BEST service 💐"

Maggie C.
La Luna Florals' previous clients really say it all. For La Luna Florals, nothing is impossible.