When it comes to weddings, both snowy soirees and sparking summer days, a word we hear thrown around a lot is perfect.
The perfect wedding, the perfect day — from our perch between local lovebirds and the wedding professionals who make their dreams come true, we see an emphasis on total and absolute perfection. While engaged couples can, indeed, find the wedding photographer who will get the perfect shot, or the DJ with the perfect blend of fun and organized in their approach, making a whole wedding day perfect is…an impossible feat.
But this simple truth isn't meant to dissuade you from reaching for the stars during your wedding planning process! Rather, we think the imperfections of wedding day are what make each delightful celebration special. No one can plan for every potential happenstance, and the trials and triumphs of daily life don't stop when you're in love.
The beauty we see in our community of professionals is in their ability to adapt, innovate, and evolve — sometimes moment to moment during a wedding day! As is the case with Jeff and his team of photographer and videographer extraordinaires at OurWeddingPhotoVideo.com.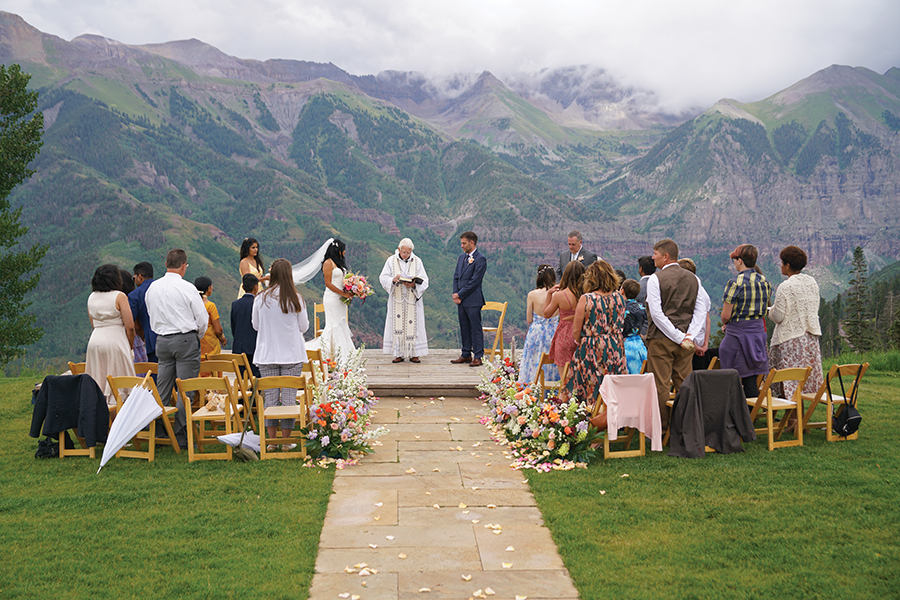 Framed by the majestic mountains of Telluride in Colorado, the intimate elegance of Julie and Dan's wedding day is rivaled by none.
I like to call weddings like these "family elopements" as they are often a family getaway combined with the elopement. Much of the fun and joy for us as a creative photo and video team is the opportunity to get to know the couples and their families personally allowing us to have more creative spontaneity with the coverage.

Jeff, Owner of OurWeddingPhotoVideo.com
Surrounded by their nearest and dearest on San Sophia Overlook, vows were shared, cheers rang out across the mountain, and joyfuls tears flowed. Also — briefly — flowing? The infamously unpredictable rains of the expansive Colorado sky. Luckily, Jeff's award-winning ingenuity was there to save the day.
Jeff and Tage are professional, fun, and we loved working with them.

The unpredictable rain in Telluride created a problem with our first look photoshoot, but these guys did not hesitate to find a solution! They quickly went to work to source another location. With their eye for detail and a quick scout of the area, they found a beautiful and perfect location for us! The drone provided gorgeous shots of the venue and surrounding mountains.

The highlight video and photos perfectly captured all parts of the ceremony, reception, and the amazing views! Don't hesitate to contact these guys, and book them for your wedding! You will not be disappointed!

Dan + Julie, 10/11/2022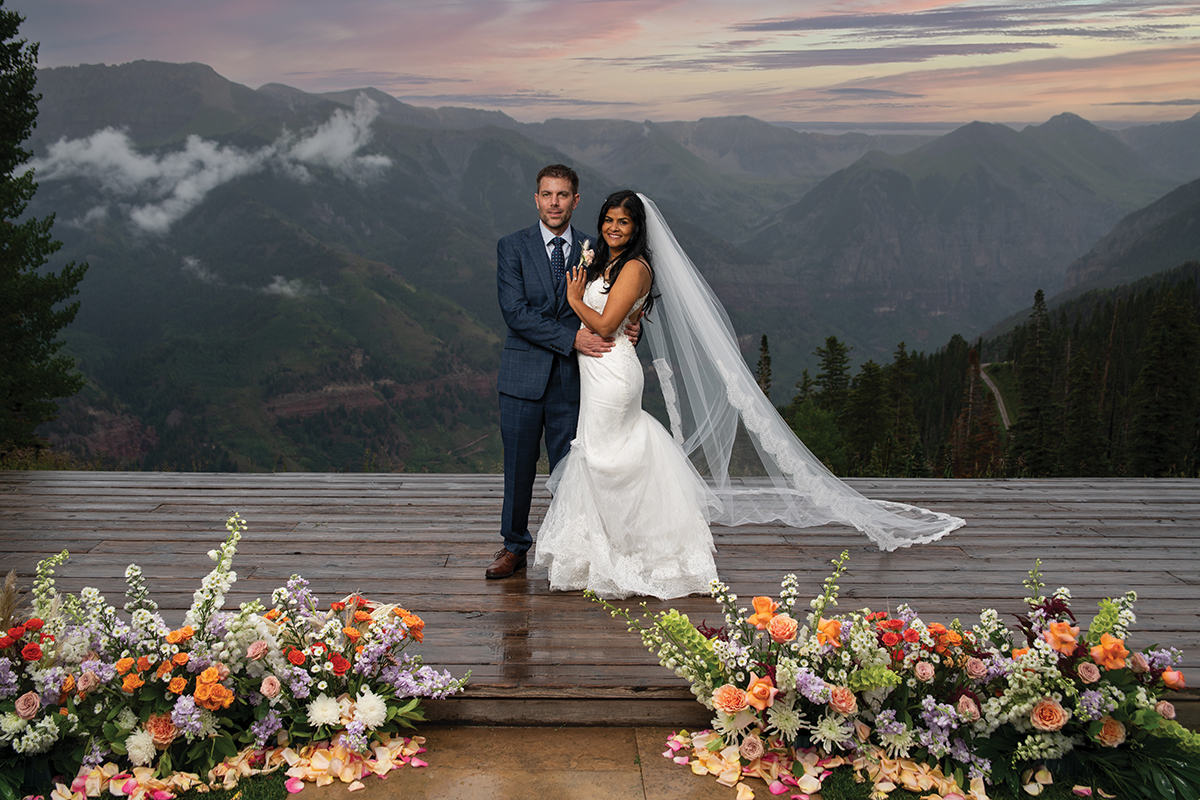 This wedding had it all, a fabulous couple and family, stunning scenery (even with the rain), some of the most gorgeous floral creations ever seen, and wide-open hearts for interactions and creative suggestions.
After 15 years of fostering magic-making connections in the Southwest, we've learned a thing or two. We've learned that the couples who have the most fun during their wedding planning aren't shooting for perfection, they're finding the professionals who can roll with the punches and imperfections of life.
(P.S. They also usually take advantage of free resources, giveaways, and limited-time discounts from incredible vendors like OurWeddingPhotoVideo.com — the latter of which are waiting for you right here!)