We don't know if you've noticed by now but…Planning a wedding can be quite a bit of work! With every detail under your purview from floral arrangements to wrangling bridesmaids for gown fittings, the small decisions can easily pile up. And if hiring a wedding planner isn't in the cards for you, then everything remains on your plate — along with the rites and responsibilities of daily life, families, jobs, and so much more.
Fear not, though. After living vicariously through hundreds of New Mexico weddings — we are New Mexico's Perfect Wedding Guide, after all — we've intentionally partnered with only the local wedding professionals who make the planning process easier, not harder.
So when the decisions start to teeter and sway with the height of them all on just your shoulders, and you need to knock a big one off your to do list — it's time to choose your wedding venue. More specifically, it's time to choose a wedding venue with a dedicated event staff, gorgeous features to minimize decor needs, and the right aesthetic for your celebration. These 5 Santa Fe wedding venues check all the boxes!
And whether you're a native New Mexican born and raised, or recent transplant, or distant admirer, Santa Fe caters to all. With it's winding streets and undeniable air of whimsy, it's no wonder the historic city has captured the hearts of so many devotees. These venues serve as microcosms of the larger culture of Santa Fe, which is one rich with traditional architecture, an emphasis on the arts, and a surrounding landscape that wraps its people up in natural beauty.
While they are listed 1 to 5 for viewing convenience, there's no going wrong with any of these Santa Fe wedding venues.
The perfectly manicured Four Seasons Resort in Santa Fe is known for its opulence, but its reputation misses one key aspect that makes the venue so special. Welcoming in each and every guest and wedding party, the space is carefully curated and well-loved, so the moment you step inside, you can experience a deep sense of comfort.
See more of this Santa Fe wedding from Elizabeth Wells Photography here: Emily + Michael's Vibrant Vibes 
If you've heard of Santa Fe, New Mexico, then you've probably heard of La Fonda on the Plaza — and for good reason, too! The venerable space stands proudly as an integral piece of New Mexico's history. With each corner and crevice of the venue lovingly cared for over the last 400 years, the sense of cultural, temporal, and historical transcendence ushers in travelers and engaged couples from all across the world.
See more of this Santa Fe wedding from Maura Jane Photography here: Ginny + Kolton's Laid Back Celebration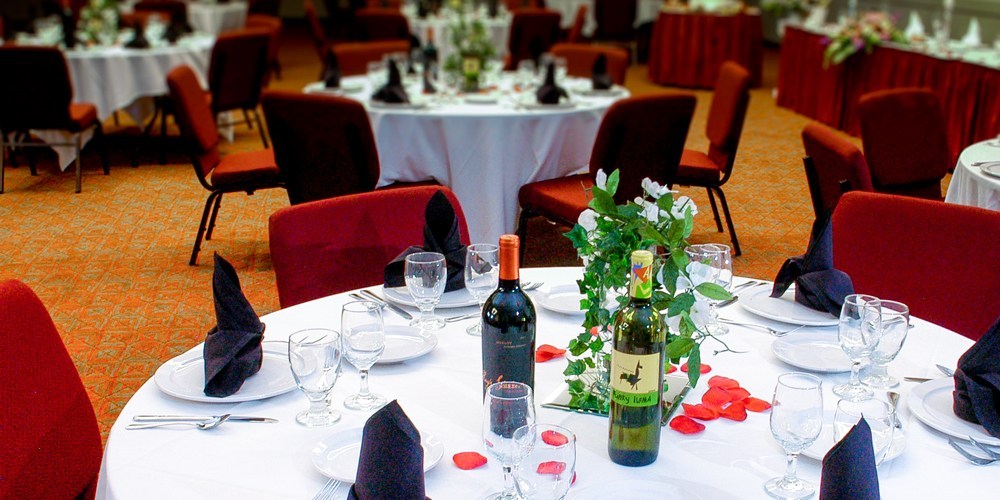 In Santa Fe, grandeur is something to be celebrated, not shied away from. With large, accommodating spaces, the Cities of Gold Hotel truly is a gold mine for elaborate celebrations in the city. On-site catering, an advanced audio-visual team, and a tended-to stage area all come together to round out the venue space, making it a dream come true for the busy engaged couple.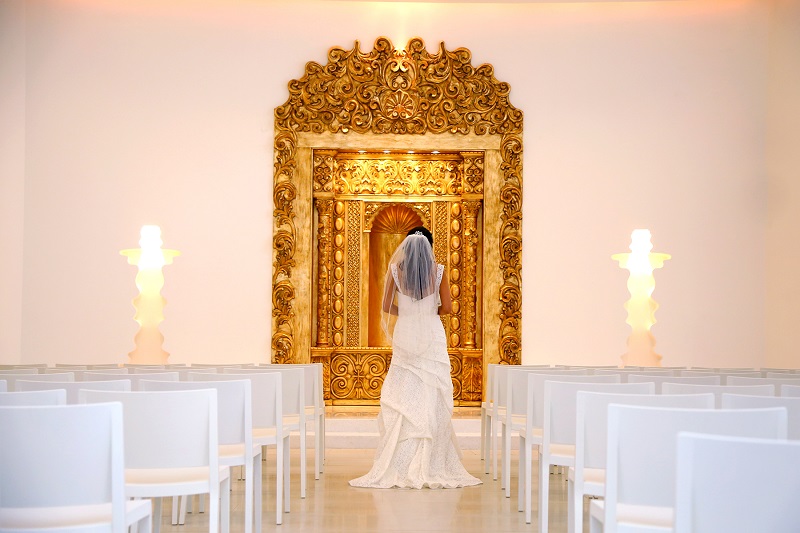 Speaking of gold, Eldorado Hotel and Spa, with it's well-known and dearly loved ceremony backdrop, also rings in as a hidden treasure in Santa Fe. Wrapping up the history and culture of our southwestern state in a veil of impeccable elegance, Eldorado blends the two aesthetics together seamlessly. A fine eye for detail and dedication to their couples as a baseline requirement for being part of of the Eldorado team makes it no small mystery that some of New Mexico's most fantastic weddings have taken place here.
Tony Gambino Photography
For the Inn and Spa at Loretto, the first priority for weddings is flawless execution. So while you're enveloped in the beauty of its architectural features, getting lost in its meticulous detail, and dancing through its inspirational structure, their event team is working endlessly to ensure you can relax, be present for your celebration, and just keep dancing. What more could you possibly ask for?