It's no secret that we, your Wedding Collective New Mexico team, are busy bees!
Every week, we write love notes here, on this blog, to the wedding professionals we've collaborated with recently, or to the newlywed couples who have shared their stories with us, or to the other members of our team who have made things like our new, ultra-sleek wedding planning app possible. 
There's always a lot going on! So, naturally, we have a lot to share with you, reader, whether it's the aforementioned lovely things, or upcoming wedding shows, or new editions of the print magazine, et cetera. 
But while we're often buzzing about how hardworking, dedicated, and flat-out powerful our community is, we also want it to be clear that, here at WCNM, we work hard and play hard. 
Hence: the Havana Nights Vendor Appreciation Night.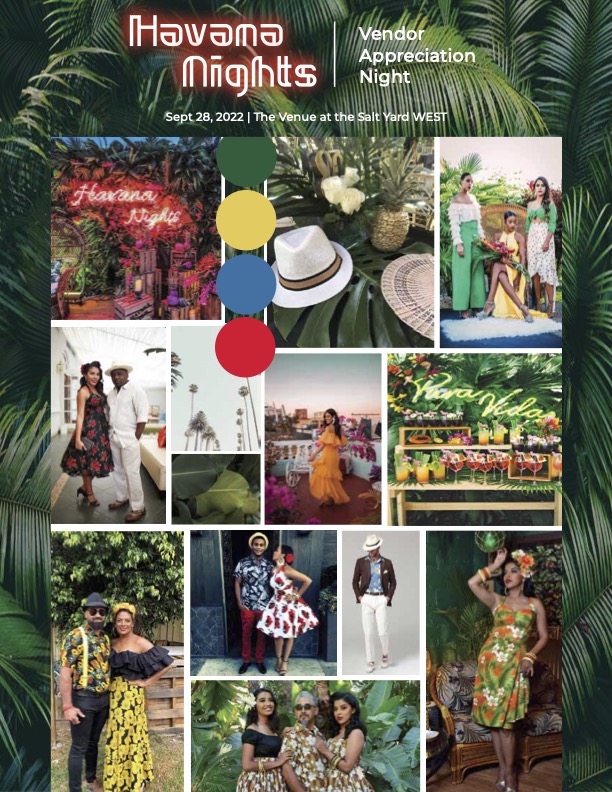 For dedicated readers, you'll recognize this occasion as the culminating event of the Wedding Collective Elite Awards – did you nominate a local, small business this year or get nominated yourself? Then this is your big moment, friend!
Or, if this is your first time hearing about one of our Vendor Appreciation Nights, then you can catch up on all the fun you've missed by perusing our Facebook and/or previous blog posts like this one. Even if 2022 is going to be the first year you show up to receive all the love, appreciation, mojitos, and friendship-building moments we have to give you — don't worry, because these parties always draw a welcoming crowd!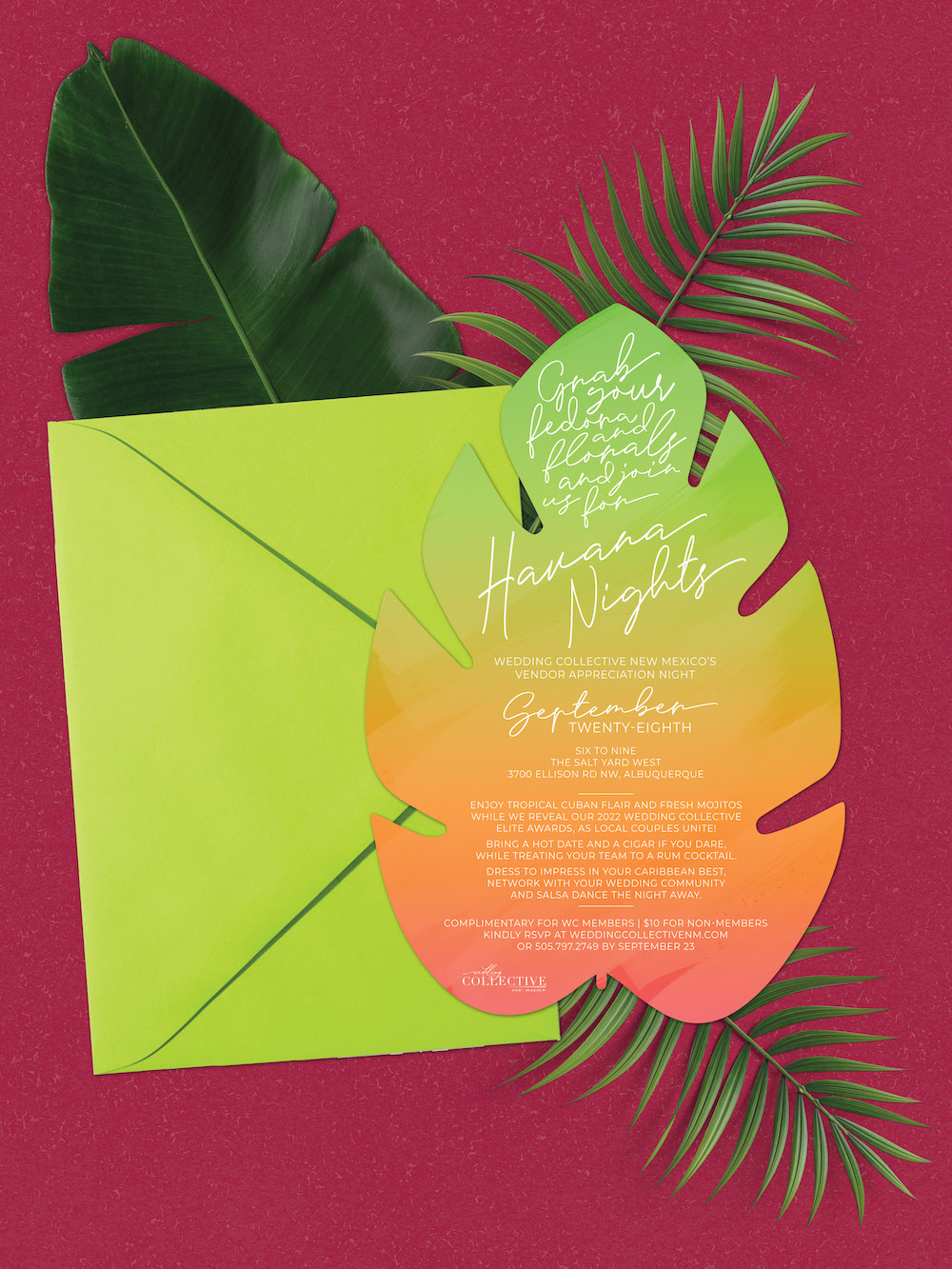 (And yes, you can click through this photo gallery from 2021, or this one from the year of the Siren's Soiree, if you need visual proof of all the laughter and scintillating conversation that takes place at a WCNM Vendor Appreciation Night!) 
If you didn't receive this ultra chic, die-cut invitation designed by our creative director, crafted by the team at Funky Olive Invitations + Stationery then here's where you'll want to focus. Below are all the important details you need to know in order to have the most fun possible: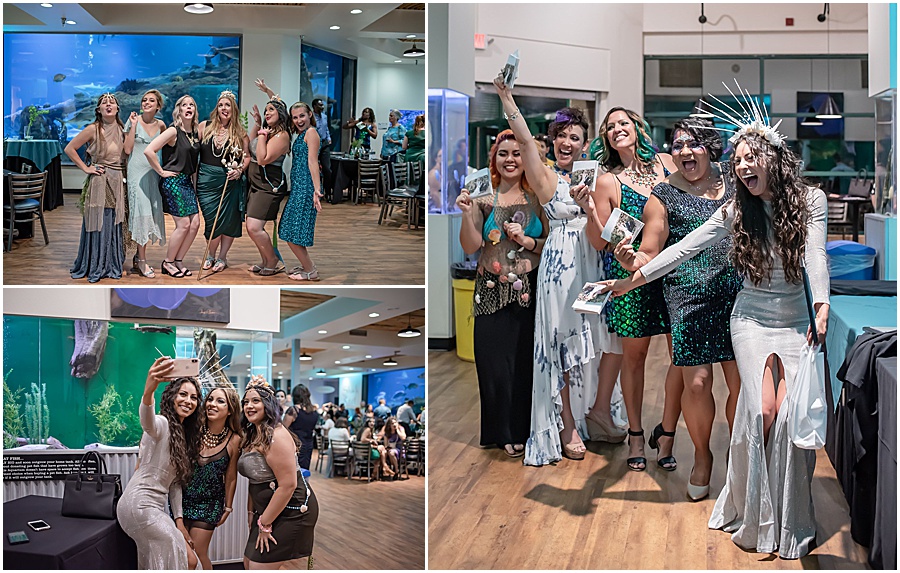 VENDOR APPRECIATION NIGHT 2022
Any and all wedding professionals in the southwest are invited, as long as you RSVP by September, 23rd.

 

Our team will definitely be there in theme-based outfits, and we LOVE to see everyone dress to impress, but coming in costume is totally optional.

 

Yes, you can bring a date! Or your business partner, best friend, social media intern, family member who helped get your business off the ground — just include their name on your RSVP.

 

As per tradition, we will be revealing the winners of this year's Wedding Collective Elite Awards during the party — it's our favorite part! Your business could even be one of our nominees, so you don't want to miss this bit.

 

This tropical bonanza is 100% complimentary for businesses that are also Wedding Collective members!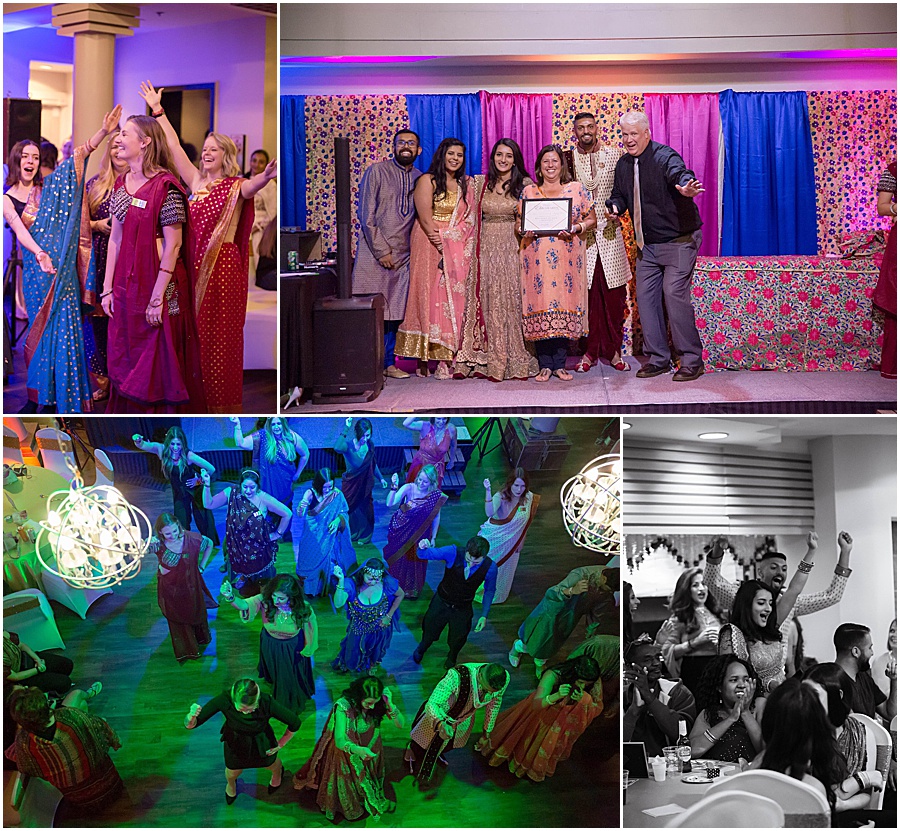 As with all our wedding world endeavors here, these incredible celebrations would not be possible without the collaborative efforts of our friendors. So, before you jump over here to RSVP, we want to give a huge thank you to the certified pros who are helping us make this special night possible:
The Flower Co.
Soiree Entertainment
Street Food Sensations
Birds of a Feather Parrot Rescue
Jess Ash Photo + Video