Chic, helpful, and easy to navigate.

This app is both a great resource for local engaged couple to connect with wedding vendors and a precious little gem filled with inspiration. Everything you need for your wedding can be found easily and intuitively!
---
If you've read our recent posts — like this one on our new wedding budget worksheet, or this one on our hot-off-the-presses print magazine — then you might have noticed that the theme for this summer is simply being as helpful as we possibly can. 
Sure, it is kind of our theme year-round, too, since our main goal here at Wedding Collective is making wedding planning easier for all engaged couples in the Southwest, but we're putting a huge emphasis on it this season!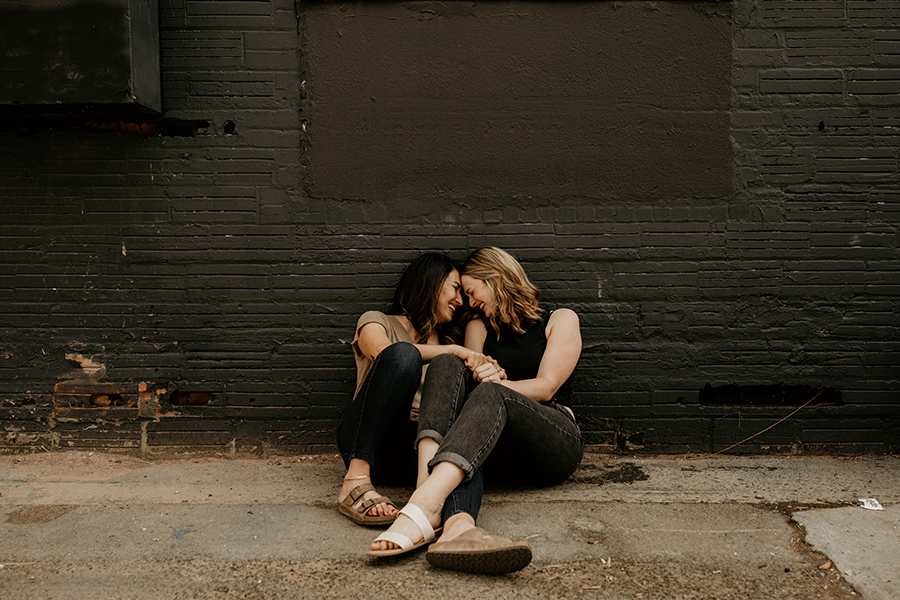 Whether it's sharing industry secrets from the wedding professionals who work one-on-one with lovebirds in New Mexico, or building genuine relationships with the fiancés who win free stuff from our giveaways — the driving force of WCNM is fostering connections and being of service to our community of friends. 
(If you're reading this — that's you! We're friends now, no take-backs.) 
So, now that you know our whole game plan behind this endeavor of love, it should come as no surprise that we are almost always working behind-the-scenes to bring new offerings to the lovers-of-love around us. 
Hence, the Wedding Collective New Mexico mobile app!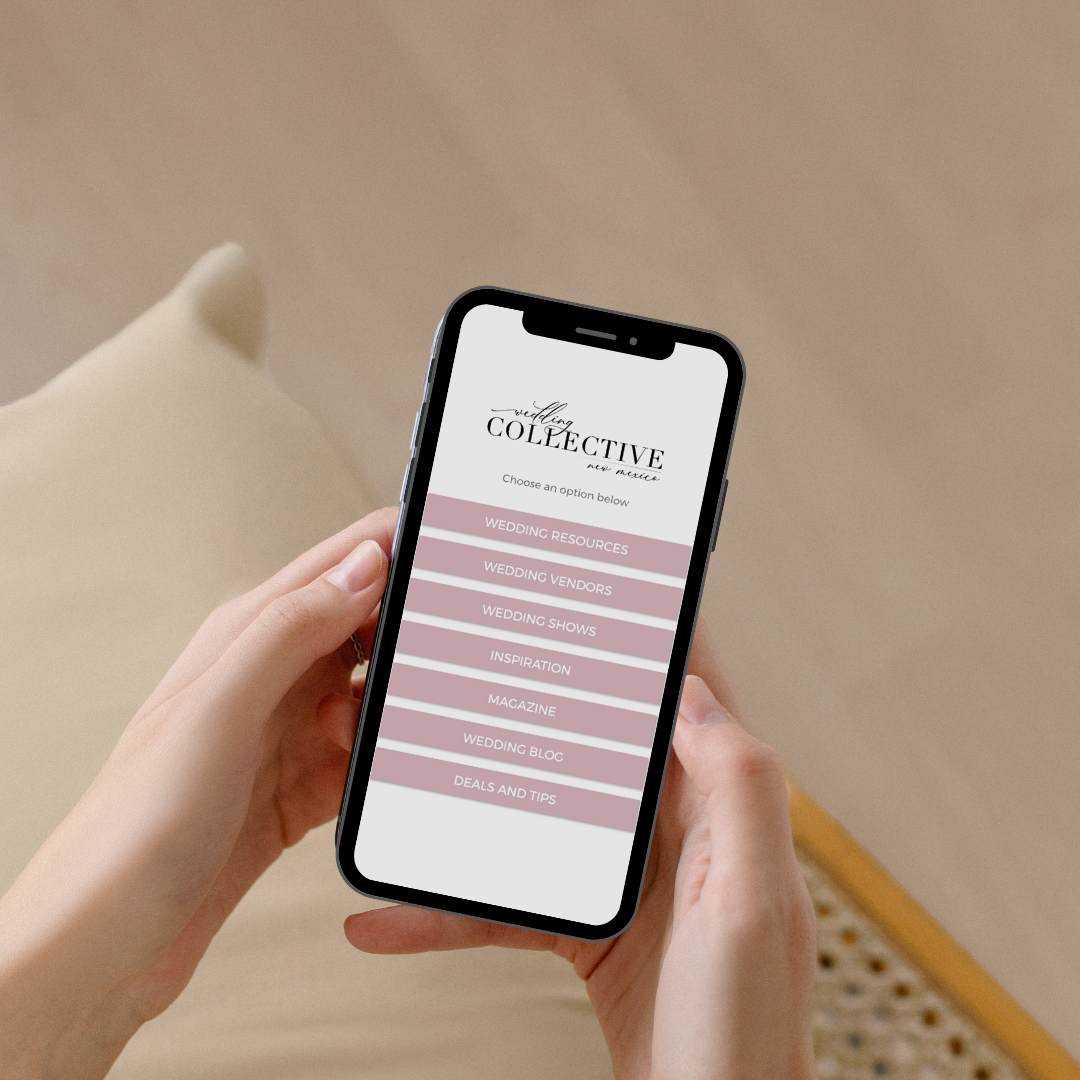 Available on Google Play and the Apple App Store — because we love all couples, no matter what kind of phone they have — the WCNM mobile app is a one-stop-shop for couples planning their dream wedding in this technological age. 
But you don't have to take our word for it! Keep scrolling for all the proof you need (we hope!), via recent reviews, and visual evidence of its smooth functionality + no-nonsense, clutter-free design.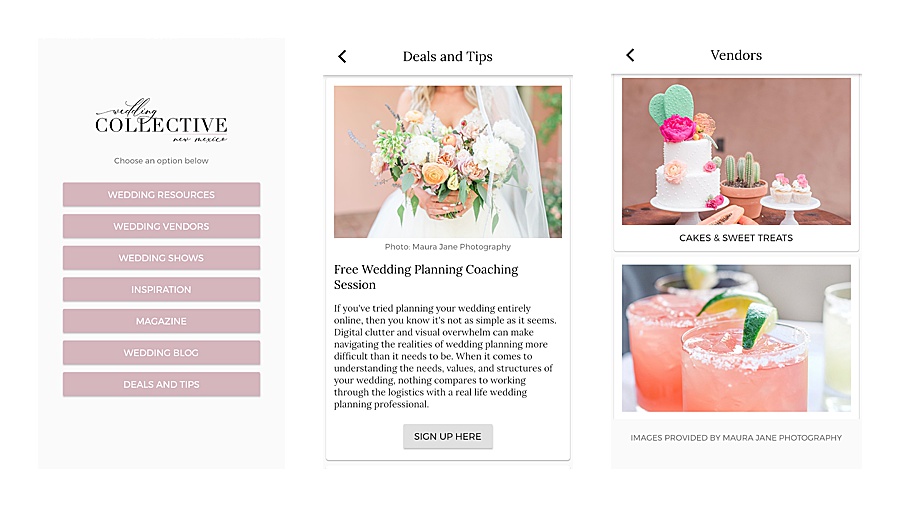 This is app is very well-designed with couples in mind.

It seamlessly allows couples to find vendors, inspo, wedding shows and more very quickly and easily! The best of Wedding Collective New Mexico now in an app is the best thing that has happened to engaged couples in New Mexico.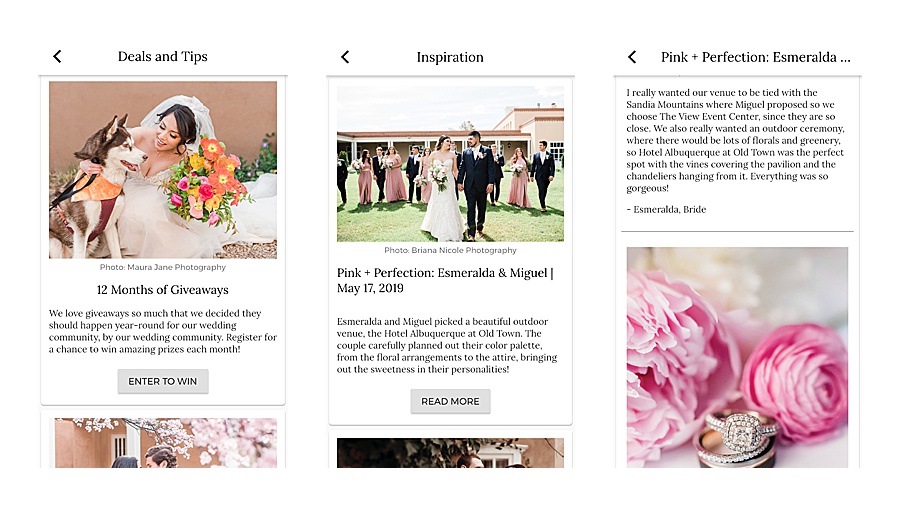 Intuitive App

So much information for window shopping for vendors in New Mexico at your fingertips!!

Speed and quality are impeccable!