As we usher in the season of gourds, gobbles, and gorging on good eats, it seems only right that we take a moment to slow down and savor one of the most delicious parts of life. Your wedding, of course! 
More specifically, your wedding desserts.
After drooling over the gourmet gold that was this real wedding with M'Tucci's catering, we just couldn't get enough — hence this helpful and delectable little blog. 
Plus, if you're anything like our team of wedding-obsessed over-planners, then September is for making mental lists for holiday foods, and — depending where you're at in your engagement status — actual lists for your wedding food, too.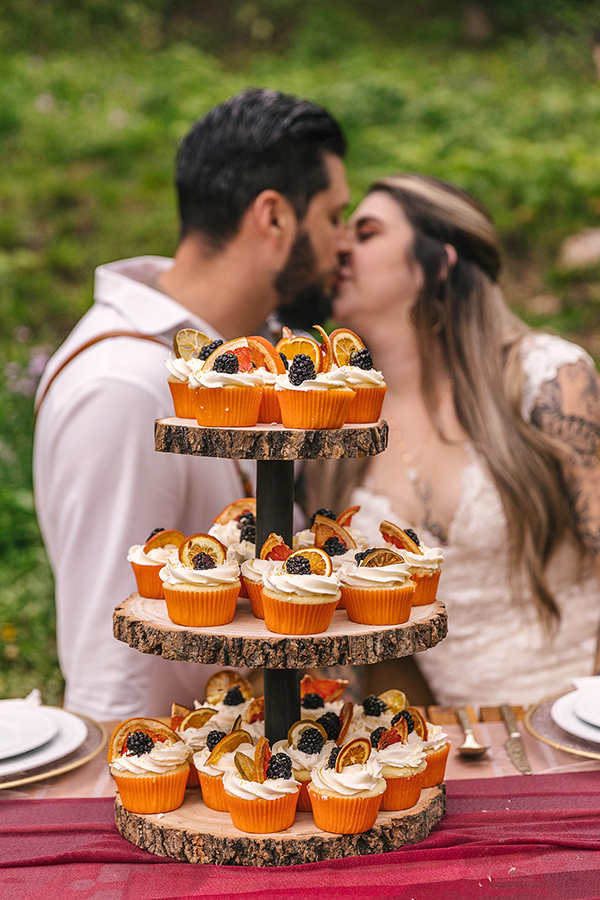 So whether you're looking for allergen-friendly fall flavors to feed your bridesmaids, homemade cookies shaped like bouquets for wedding favors, or a cake that tastes even better than it photographs, we've got you covered with Albuquerque's three favorite bakers down below. 
Keep scrolling! But fair warning, you might want to grab a snack to get through the rest of this blog.
Or you can reach out to one of these local sweet treat experts for a taste test if you just can't bear the idea of your wedding guests getting hangry during your celebration of love.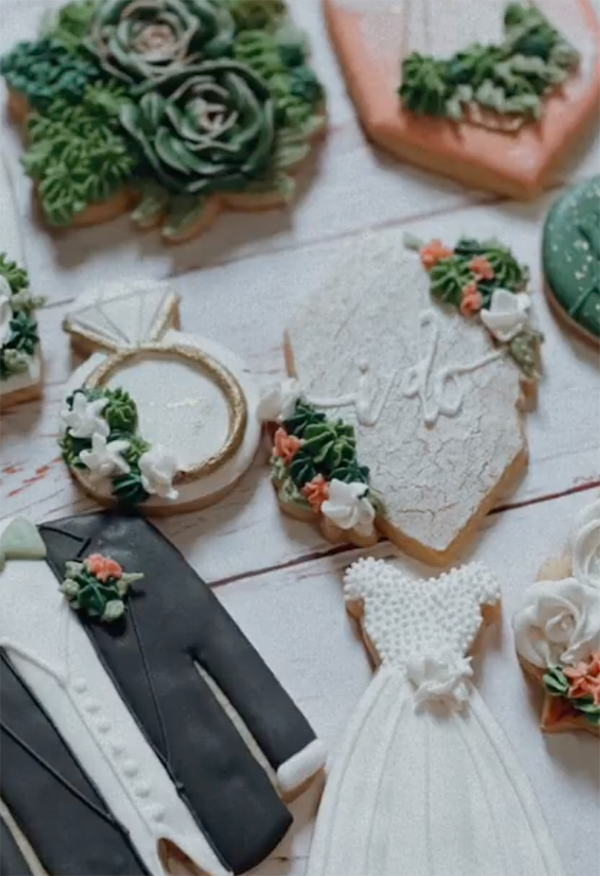 Taking the wedding world by storm with her decadent cookies, Jam Packed Sweets' delightful bites have stolen the hearts of local engaged couples — and for good reason!
Though her custom, homemade cookies are gorgeous to look at and even more gorgeous to eat, that's not all this baking extraordinaire offers: peep the Jam Packed Sweets Instagram for cakes, cupcakes, pies, and more.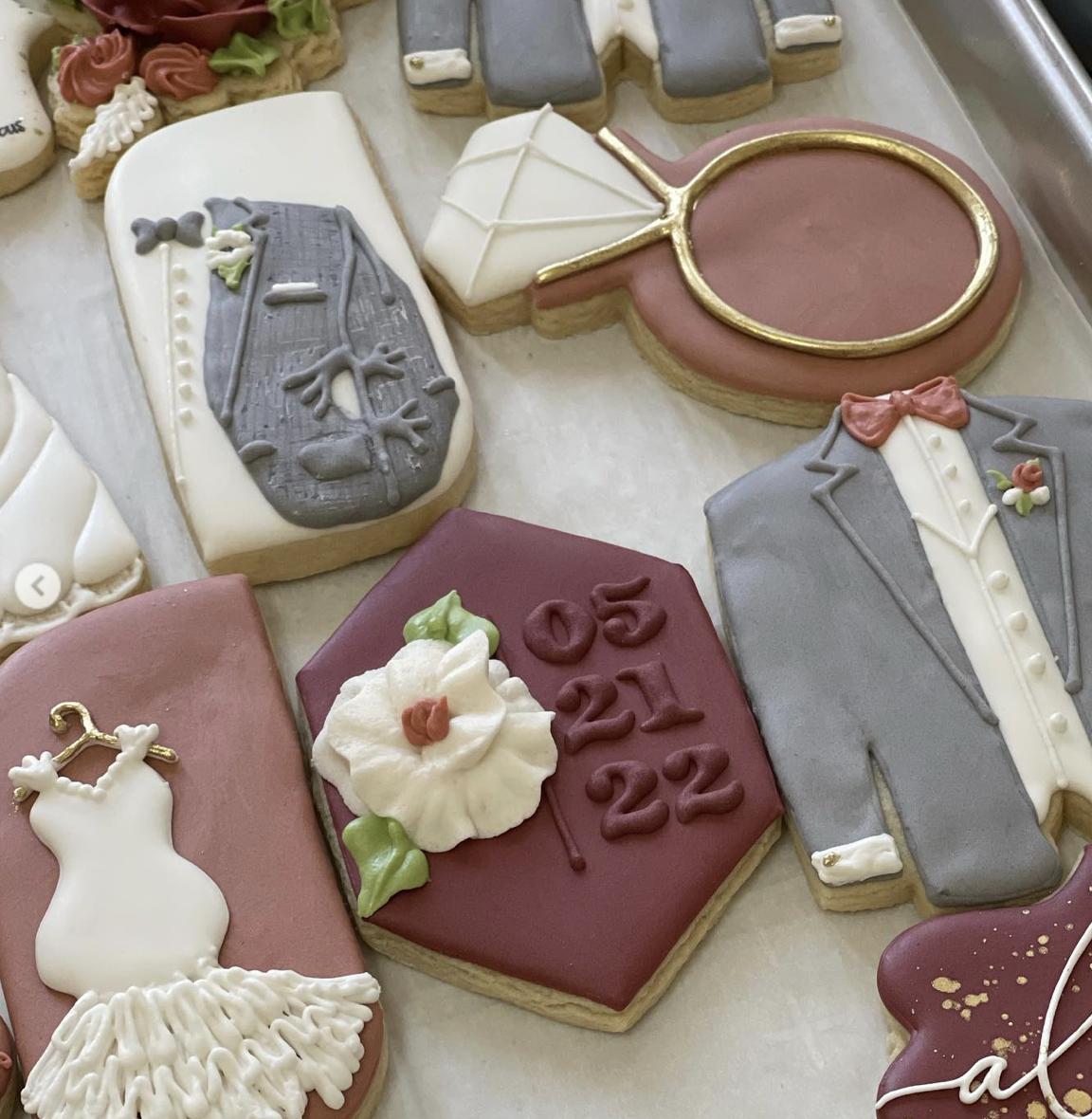 Wedding awesomeness – I've tried multiple confections with this group, and I haven't been disappointed.

Cashmere W.
If the mouthwatering photos and glowing reviews aren't enough to make you fall in love with all things The Dessert Bar, might we remind you that this team of bakers offers scrumptious, wholesome desserts for regular eaters and us allergen-free folks, too? 
No need to make your allergen-free wedding guests bring their own snacks when The Dessert Bar team can whip up something luxurious for all of your loved ones!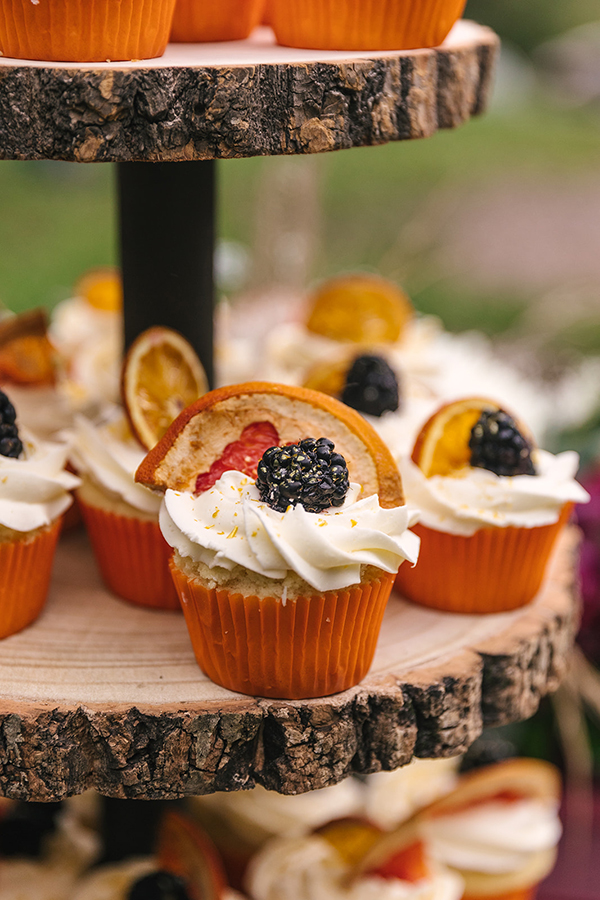 Last but in no way least, we have the team at Albuquerque's beloved bakery, The Cake Boutique. Adventurous and highly experienced, the incredible women who craft these show-stopping wedding cakes are as sweet as their creations!
Work one on one with the experts to make the cake — or brownie bite, cheesecake bar, cake parfaits, etc. — of your dreams into a reality you can sink your teeth into. 
I had the pleasure of having Birdie make a cake for me 15 years ago and it was amazing. So naturally for our wedding we picked her. The cake was the best cake we ever had! All our guests were very impressed with the details and the cake and how soft and flavorful it was. We will be having Birdie make us an anniversary cake every year! If you want your cake to be the best, choose Birdie!

Jennifer W.