By now, we're sure you've realized that each story we share here, on the Wedding Collective blog, is always going to be a little different from the story we shared last week. Sometimes we share the story of highlighting connection opportunities and events for wedding professionals, and sometimes we fall down the rabbit hole of endless, perfect detail in a particular wedding. 
(If you want a hint, this week is the latter!) 
The uniting factor between all these different stories is that, when you zoom out and look at our blog as one whole story, the thread that connects each seemingly disparate story is, of course, our very favorite thing: love. 
Whether it's the love of our community that shines through in posts like this one, or the love an engaged couple committing to one life together, it is, quite literally, all love here!
And if you can stay in that zoomed-out perspective with us for a moment longer — weddings are a kind of story, too. Each one is deeply personal, intricate, and unique, it's true, but if you look for the larger story of weddings, we see that common thread of love yet again. 
So what we're doing here, then, is just simply following the love stories, and seeing where they take us!
This week brought us a truly special love story, one captured by our dear friends and collaborators at Light House Studio, that we now have the enormous honor of bringing to you. 
Honestly, we probably shouldn't have been surprised that the emotional — and physical — details of their love story shined through so beautifully in their photos. It is, after all, a Light House wedding! If you're not familiar with the locally beloved, BFF photography duo behind the name Light House Studio, we highly suggest you get familiar.
But anyways, as the old cliché goes, seeing is believing. Oh, and there's that other one, a picture is worth a thousand words. So now, as we come back down from our higher perspective to delight in the magical, earthly details of this particular story — we'll let their photos, and their team, and the newlyweds, speak for themselves.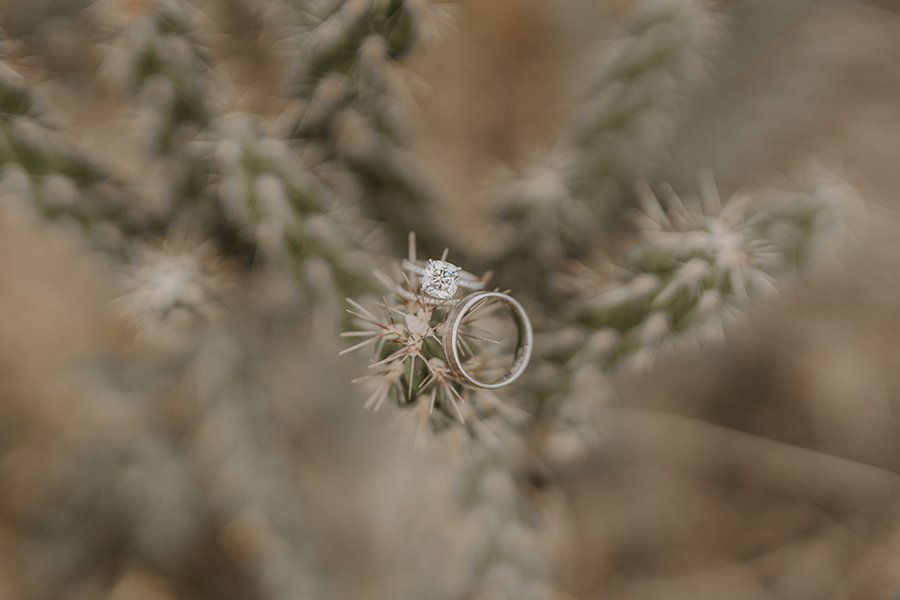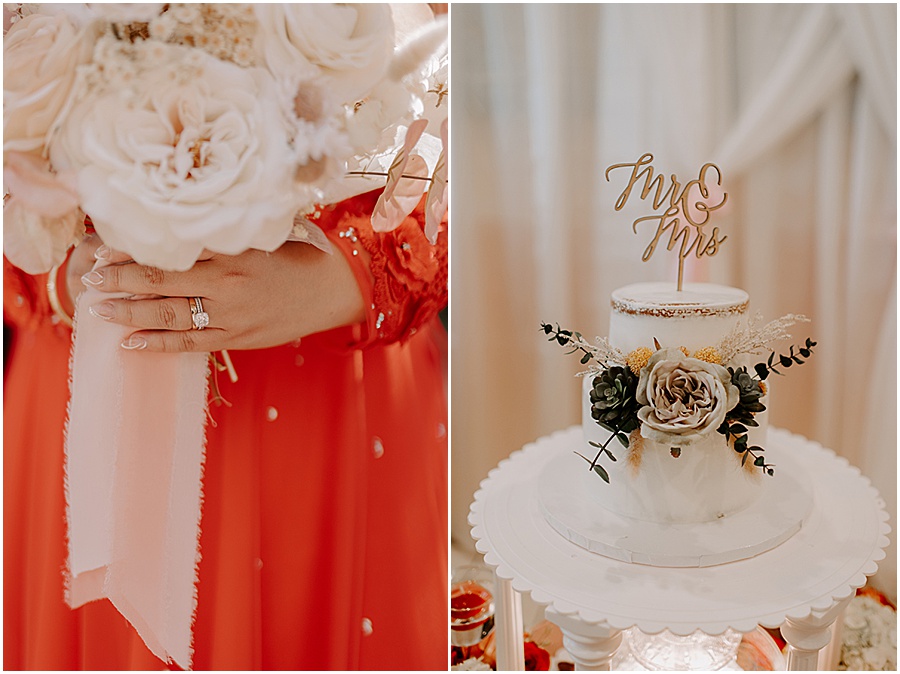 When Joy & Sonny first reached out to us, we knew that we had made an instant connection with such a fun and loving couple.

Their traditional Vietnamese tea ceremony and reception were both beautiful and vibrant, and their love for each other was so evident throughout the whole day. They were surrounded by their family and friends from early in the morning until late at night, and we were so happy to be there to capture it all. We danced the night away and had a blast.

Congrats to the happy couple!

– Phil + Kayleigh, Light House Weddings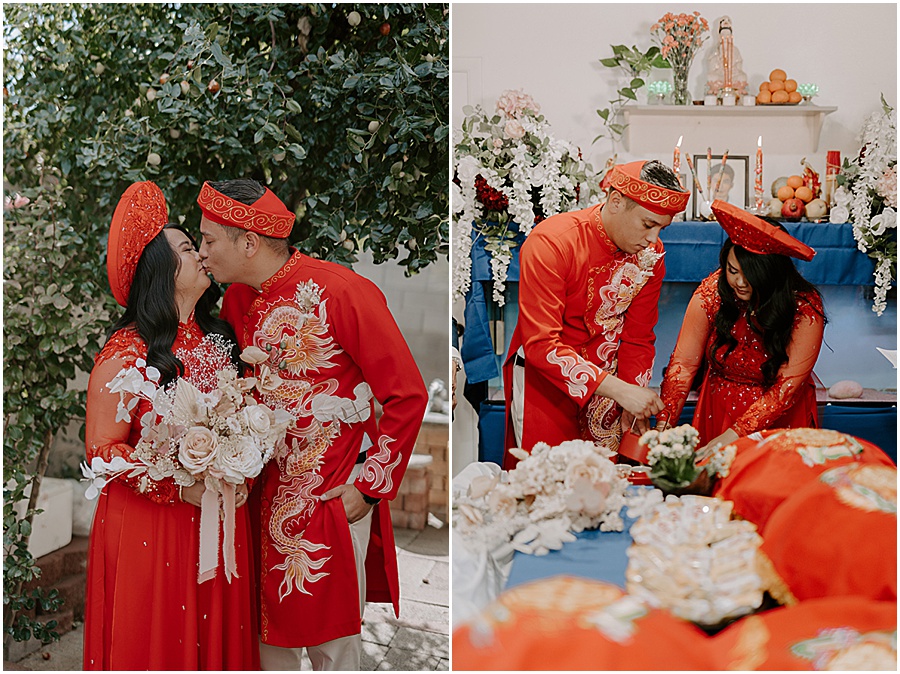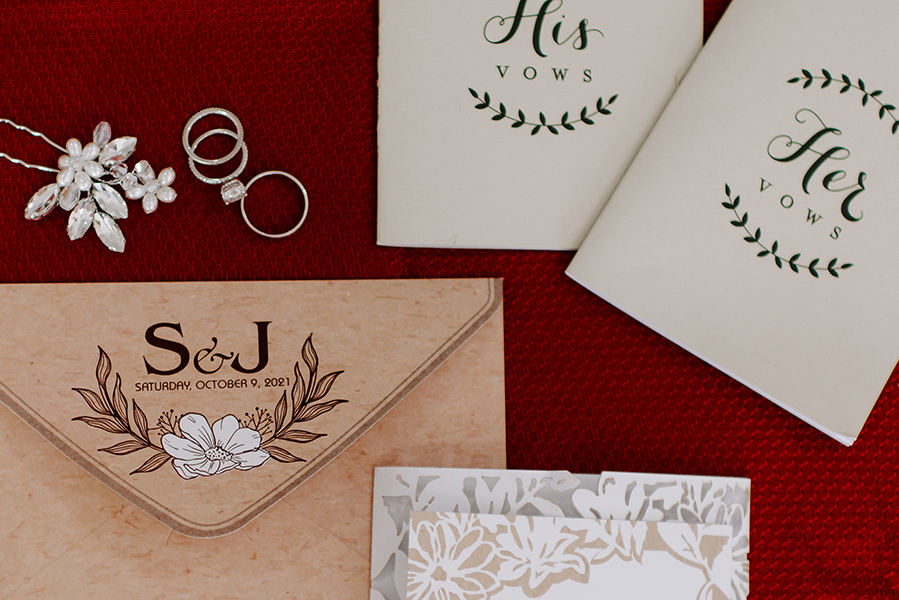 There was so much love, passion, and bliss we felt on our wedding day.

Who knew that love can grow even more in just one day. The feeling of all the support and love from family, friends, and everyone who helped put our day together was euphoric. Happiness at its finest.

– Joy and Son, bride + groom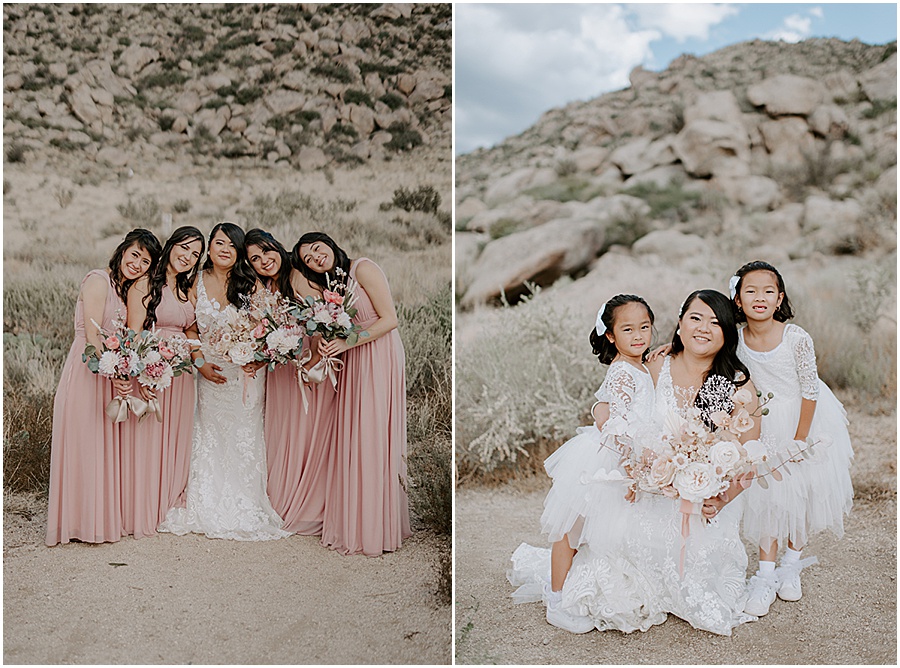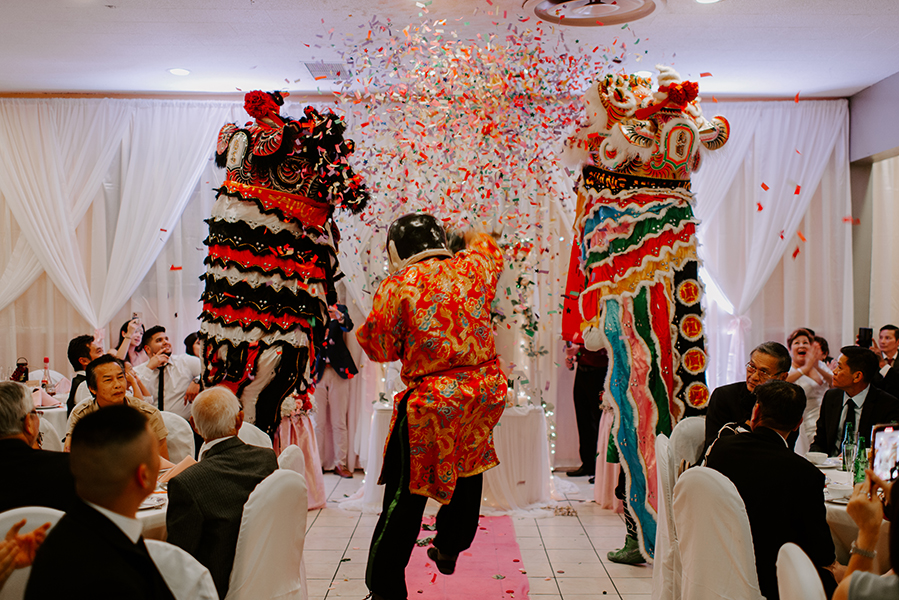 CONTRIBUTING VENDORS
Photography | Light House Weddings
Venue | Ming Dynasty
Florals | Hadley And Ren Floral Co.
Hair And Makeup Artist | Beauty Therapy By Kim
Bridal Gown | Cocomelody
Traditional Red Vietnamese Custom Made Dress | Ao Dai
Groom's Tux | Men's Wearhouse
Cake | Three Baby Birds Baking
DJ | Cutmaster Music
Décor | Crystal Dreams Wedding