Last week, we got a little lost in the love-sauce while fawning over this local wedding shot by T. Rayne Photography. This week, we're getting back on track! 
(Can you blame us though? Who wouldn't want to eat a tower of donuts at their wedding with an amazing local photographer capturing every delicious bite?!)
We do believe it's important to slow down, appreciate the magic around us, and let the wedding professionals in our community have the spotlight. But, in order to have all these gorgeous photos, heartwarming stories, and dedicated vendors making it all happen, we have  to keep the wedding dream alive for engaged couples here in New Mexico.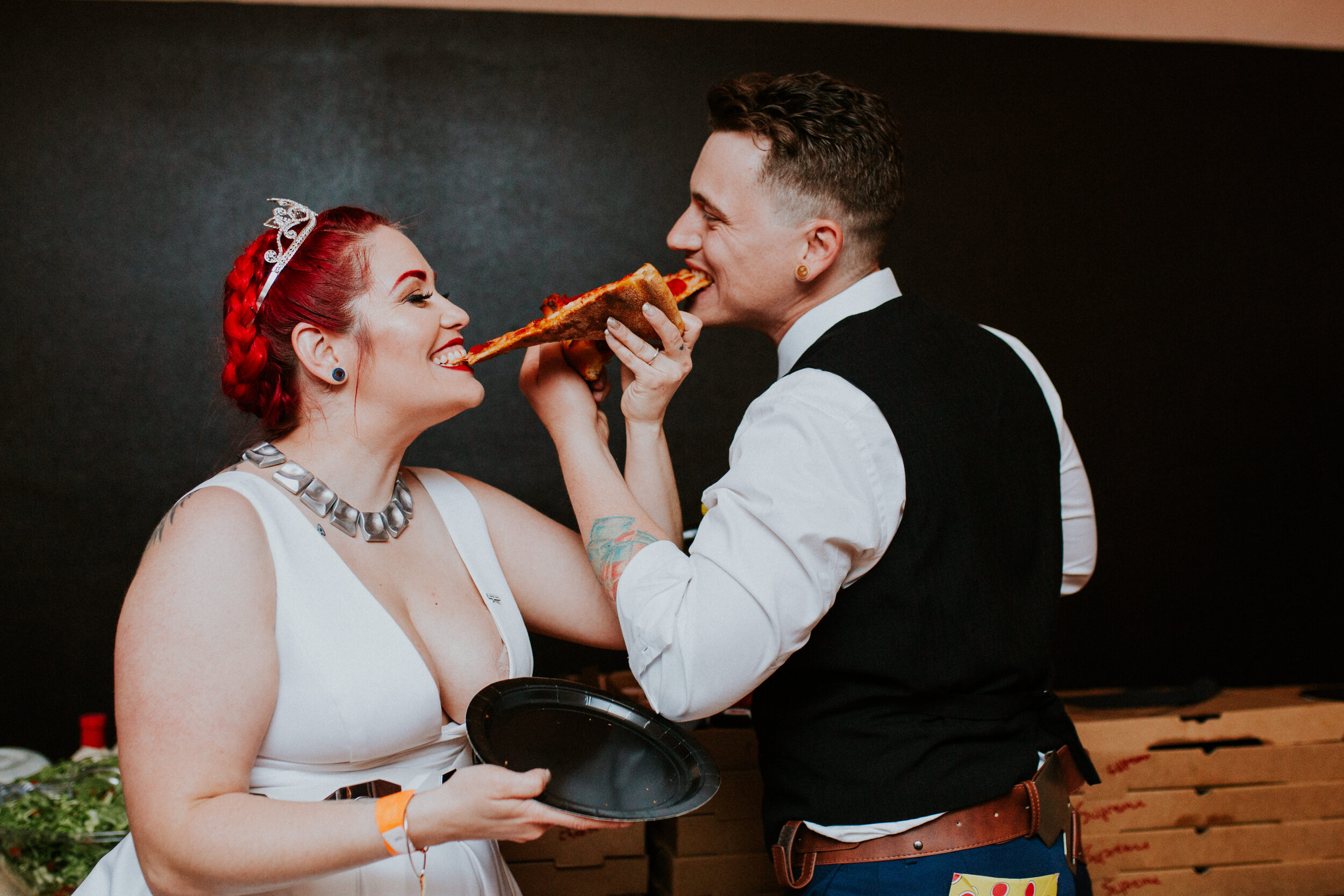 One of the ways that we, the ever-earnest creatives here at Wedding Collective, are trying to keep that dream alive is by making wedding planning as easy, breezy, and fun as possible. 
Besides a tower of donuts, is there anything more fun than getting free stuff? 
(That's not a rhetorical question — if there's something you think we could do to ease the wedding planning stress, drop us a line! A real life human will answer you, and will be straight up delighted to get your suggestion.) 
So, if you click around on our website a little bit, you'll see there are freebies tucked in, like, all over the place. 
You can see the currently active deals and discounts that wedding businesses in New Mexico are running, jump on a call with a professional wedding planning for a free brainstorming session, or even win tickets to one of our wedding shows where you can then get even more free stuff — there's a lot!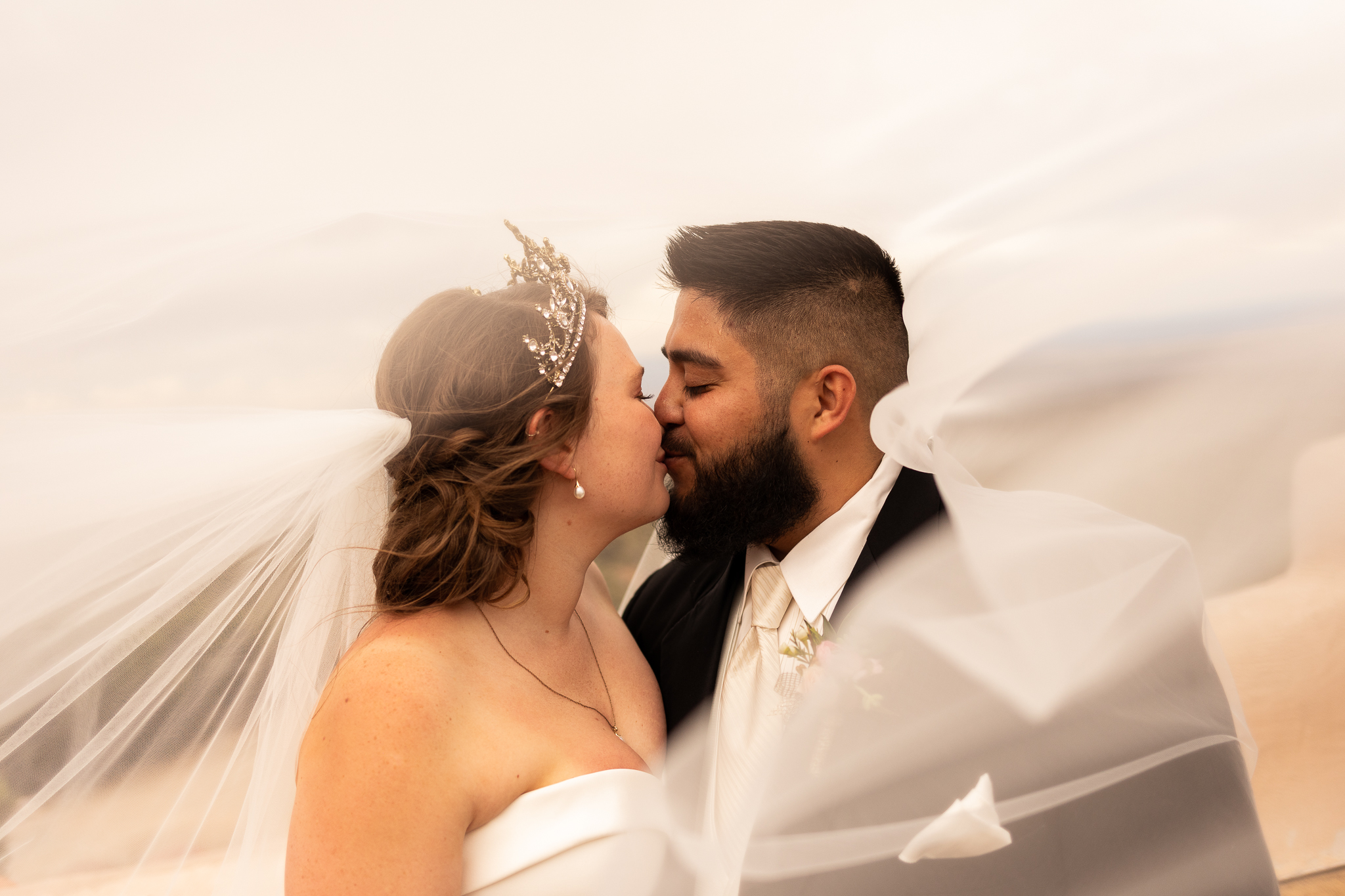 But, if we're honest, there's one particular freebie-type-deal that is our absolute favorite. 
It's the 12 Months of Giveaways! 
For literal years now, we've been running this amazing giveaway and choosing a new winner every single month. (Hence the name!) Winners are chosen from a fresh batch of newly engaged, dizzy-in-love couples in New Mexico, and the prizes are, if we do say so ourselves, pretty flippin' cool. 
Each prize is gifted by a local, small business and every single one is valued at over $300 — that's a rule. 
So not only do couples in our community get to snag something like free wedding day hair and makeup from the extraordinary talent over at The Beauty Nook Studio, or an ultra-rejuvenating Day of Wellness package (for two!) from Remedy Day Spa, but they also get to befriend and support small businesses while they're soaking up the celebration of it all!
Pretty neat, right? We like to think so!
If you're ready to stake your claim on these lovely gifts from the small businesses in your state: you can click right here to put your name in the running for the 12 Months of Giveaways. 
(Or, if you need a little more convincing, you can keep scrolling for a full list of prizes for the 2022 year – we won't judge!)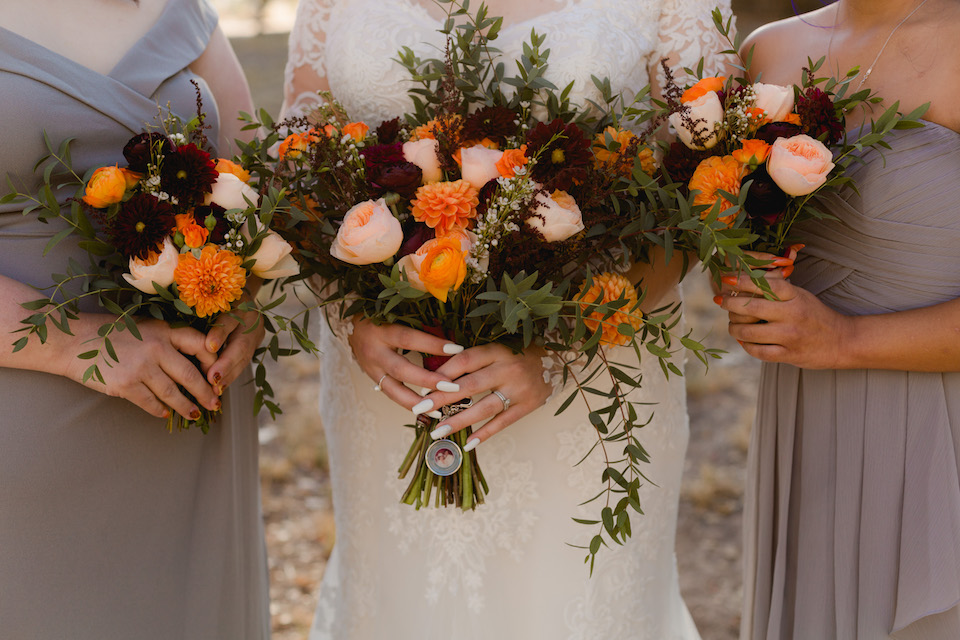 1. Five hours of free dance lessons – valued at $375, courtesy of McCallum Dance.
2. Complimentary budget creation consultation, vendor recommendations, and curated budget worksheet – valued at $450, courtesy of Shelby Your Day Events.
3. Three hour complimentary flower wall rental – valued at $300, courtesy of Wall of Enchantment.
4. Day of Wellness package; two 60 minute massages, a private soak for two, and private Yoga lesson for two – valued at $375, courtesy of Remedy Day Spa.
5. Complimentary bridal hair and makeup trial and bridal wedding day hair and makeup (includes lashes for both sessions) – valued at $320, courtesy of The Beauty Nook Studio.
6. $350 gift certificate towards wedding florals – valued at $350, courtesy of Bosque Flower Studio.
7. Wedding timeline creation and two planning meetings (one hour each) – valued at $500, courtesy of Lace & Bow Bridal Events.
8. Complimentary two hour engagement session plus 40 digital images – valued at $445, courtesy of Stephany Taylor Photography.
9. Rehearsal dinner giveaway for 20 guests – valued at $2,500, courtesy of Canvas Artistry.
10. Free drone session, including production of edited videos/images – valued at $550, courtesy of Unlimited Drone Solutions.
11. Free one day dance floor rental for your reception – valued at $450, courtesy of Neptune Event Space.
12. Free 30 minute couples/engagement shoot – valued at $350, courtesy of Lexa Rose Photo.