We don't know if you've noticed, but a big part of what we've been doing in this labor of love known as Wedding Collective is helping local engaged couples plan their wedding. 
If you scroll through our blog, you'll see hundreds and hundreds of posts written by yours truly, other members of our team, and local wedding professionals who are certified experts. You could spend a few days getting lost in it, and who could blame you?!
But for all that endlessly helpful content, the one thing we've never written about, is what to do directly after you get engaged. 
Crazy right?! 
No need to fret, though, that's what we're going to break down right here, right now. After 15 years of working directly with our wedding community here in New Mexico (and now Colorado, too!) we've compiled a lot of tips and tricks. 
Keep scrolling for the cream of the crop — the 5 things we recommend to EVERY engaged couple, because it makes the whole wedding planning process like, a bazillion times easier. 
Without further ado…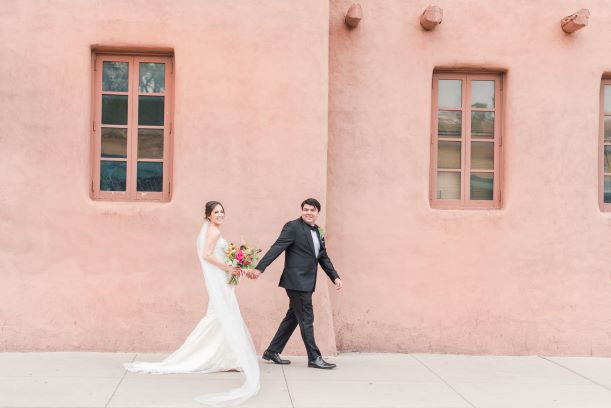 1. START YOUR FOUNDATION
This might be a controversial opinion, because a lot of people would suggest choosing your date, your venue, and designing your save-the-dates right off the bat. 
But here's the thing: if you have a really strong idea of what you want your wedding to look and feel like, it makes making all of those bigger decisions a whole lot easier. 

So start with your concept, first. Snag a color palette guide and begin visualizing the romantic jewel tones or ephemeral neutrals that will surround you on this monumental day. 
From there, keep building on your vision with a virtual planning guide, a wedding planning checklist, and, of course, a free copy of our locally-focused, one-stop-shop of a magazine right here.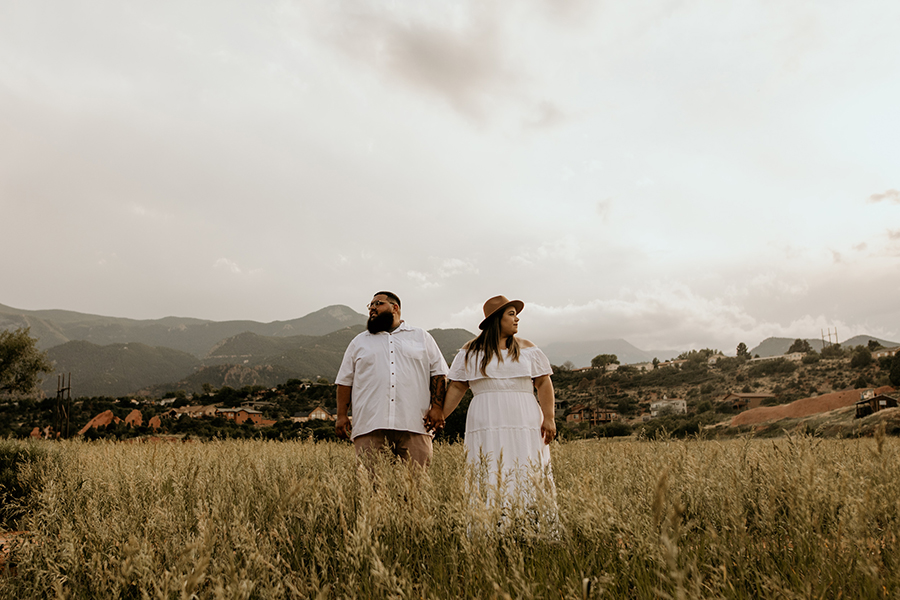 2. FREE WEDDING PLANNING COACHING SESSION 
If you're the type of person who felt instantly overwhelmed after the excitement of your engagement wore off, you might want to swap this one for number 1 and start with a free wedding planning coaching session. 
(And honestly – no judgement if you did feel instantly overwhelmed, we get it.) 
Otherwise, take all those colors, vibes, details, and decor you've been dreaming of, and bring it with you to your free coaching session. 
The wedding planner you meet with will be highly experienced in our local market specifically, so you can use their expertise to set your priorities and make a realistic timeline that works for you.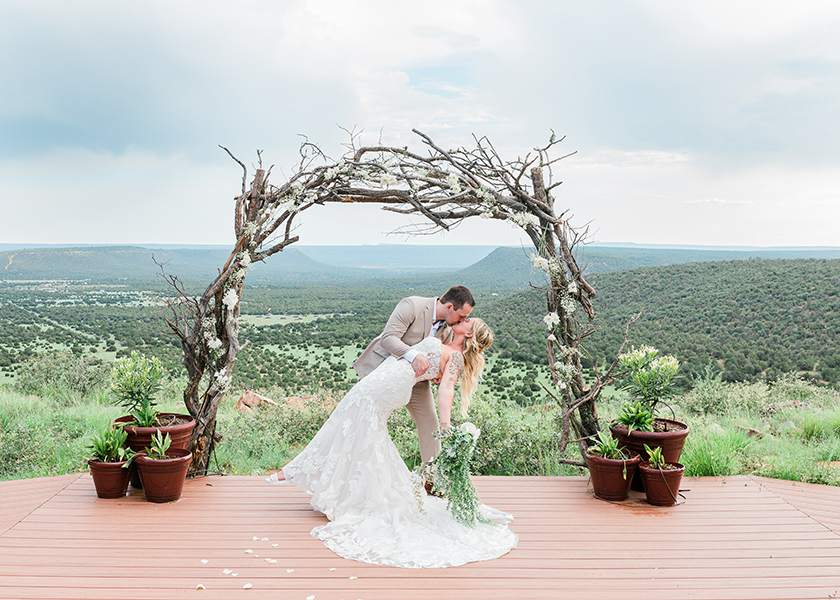 3. GET ALLLL THE FREE STUFF 
Guess what babes? People love love. Who would have thought?!
Plus, planning a wedding can be a truly massive undertaking, so you deserve all the freebies, discounts, and deals that are coming your way. 
We recommend starting right here, with the 12 Months of Giveaways — hosted by us, your fav wedding warriors. Every month, we choose a real life, local couple to win one of 12 gifts from local wedding businesses. (Yes, it's the best part of our month!) 
Each gift is valued at over $300, and you only have to sign up once for 12 chances to win, so it's really not your average giveaway. 
Wanna taste of what you could win? Think spa days for two, 30 minute engagement photo shoots, day-of bridal makeup, and that sort of thing. 
Here's a full list of the 2022 prizes!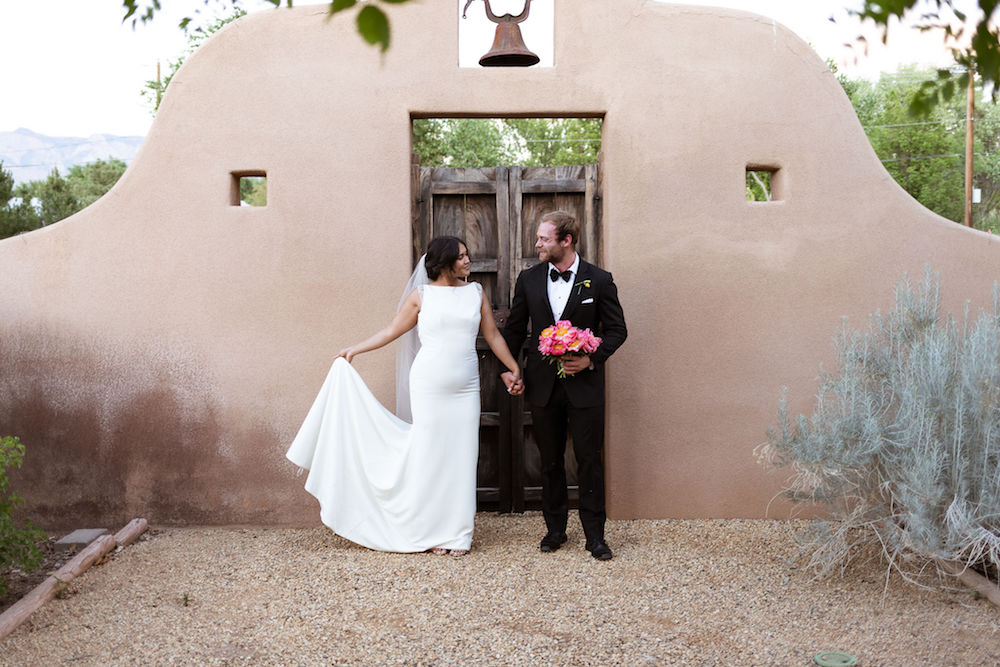 4. PLAN FOR WEDDING SHOWS
Yes, it's true, wedding shows really are worth it. And that's coming from a certified introvert! 
Whether the idea of non-stop fun, fancy drinks, and free stuff from local businesses sounds like an ideal Sunday, or social-battery drainer, you need to be at these wedding shows. We promise. 
It's where the magic of wedding planning comes to life — you can meet all of these locally beloved photographers, caterers, floral designers in person, snag day-off deals (like $500 in Wedding Collective Cash, eep!), and you can win huge, huge prizes that will make your wedding budget grin from ear to ear. 
Get the dates for upcoming shows right here, and mark them in your calendar right away!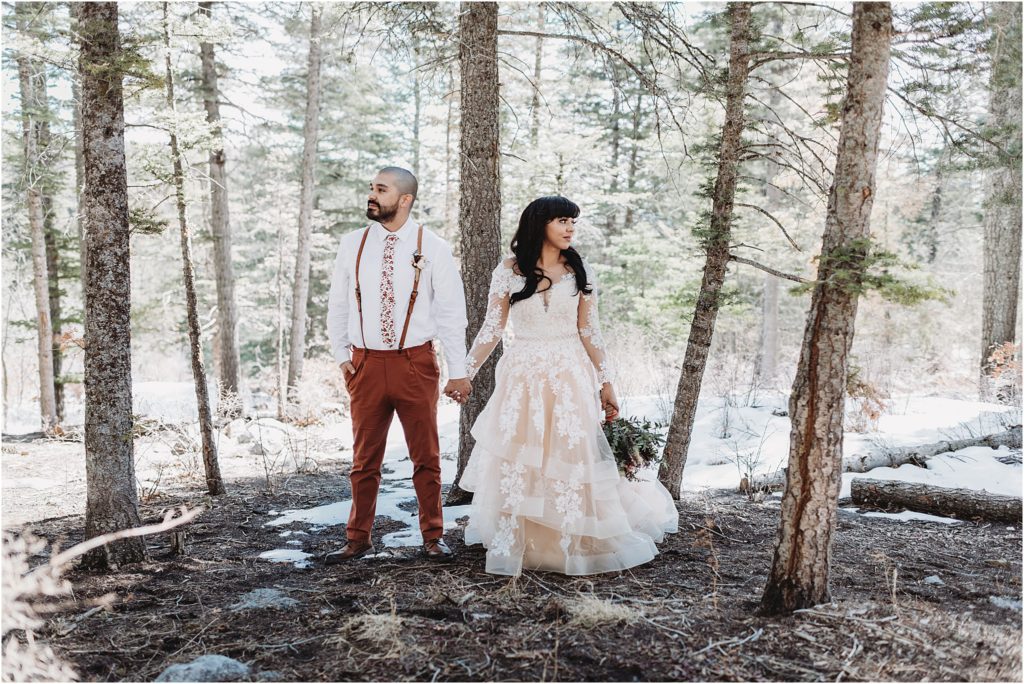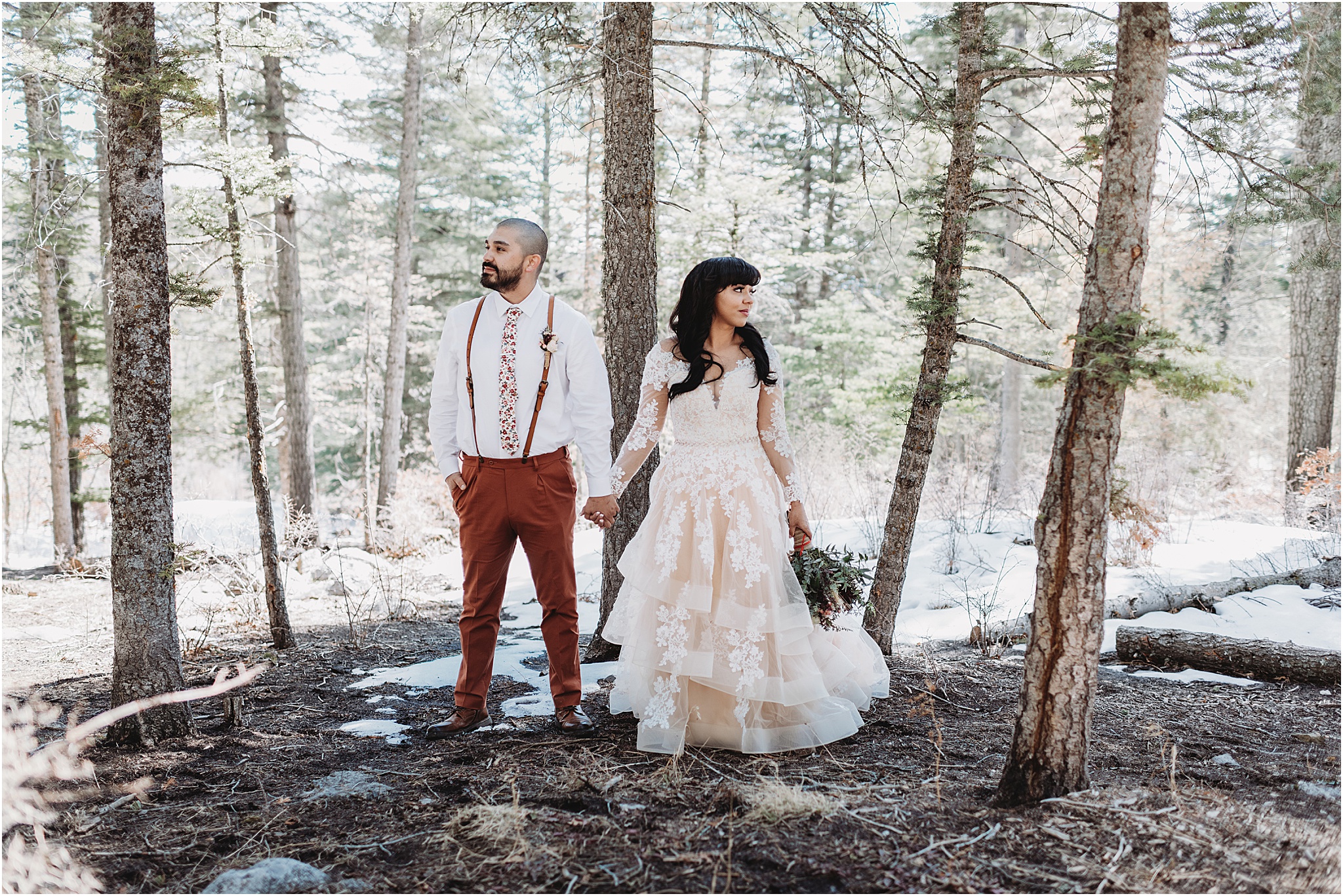 5. ANNOUNCE YOUR ENGAGEMENT 
Last but certainly not least — announce your engagement! 
With an ever-growing to-do list on your plate, it's really easy to let the days, weeks, or even months pass before announcing your engagement, so we recommend prioritizing it, even if it's just to get it off your plate. 
It might seem small in the grand scheme of the day, but when the messages from extended family members, college friends, and coworkers start pouring in, you'll want a quick and easy keepsake to give them to make sure they feel included in this enormous life transition. 
Plus, in this day and age, everyone is like, really, really busy.
Giving your wedding guests as much advanced notice as you can — especially if they need to save up for travel/accommodation costs — is the courteous thing to do. If you don't have a wedding date locked in quite yet, send them your engagement announcement so they can, at the very least, start mentally preparing. 
Announce your engagement and get an amazing keepsake that you can send to your loved ones, all in one fell swoop right here.