If you're reading this from our home state in the Southwest, then we probably don't need to tell you that this summer has been one for the books! The long hours of blue skies and sunshine have had us endlessly inspired, and, if we're being honest, also reaching for anything to cool down and slow down…
Whether you need an iced tea, a power nap, or something exciting to look forward to in autumn — like our Havana Nights party, which will be very, very cool and all our vendor friends are invited — to get through these last few weeks of heat, we hope life gives you exactly that.  
And if, maybe, a winter-wonderland type of real-life fairytale from a couple of lovebirds in Albuquerque sounds like the perfect thing to daydream about right now to you, too, then just keep scrolling! Sara and Connor's mid-December, romcom-worthy whirlwind is equal parts fun, authentic, and magical.
Plus, we can think of no better excuse for curling up under the air conditioning for a few minutes than using this time here to relax, recharge, and swoon over the ecstatic moments captured by T. Rayne Photography that are waiting for you below. 
(You can also find quotes from the newlyweds and their photographer extraordinaire down there, and a list of the local wedding pros who made their wedding day the dream it was – so what are you waiting for?!)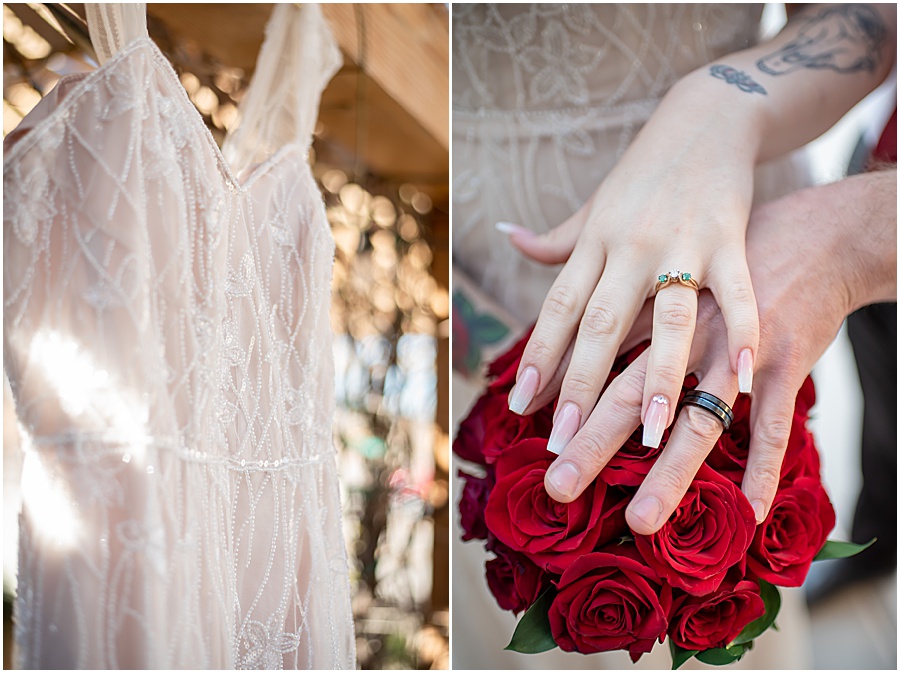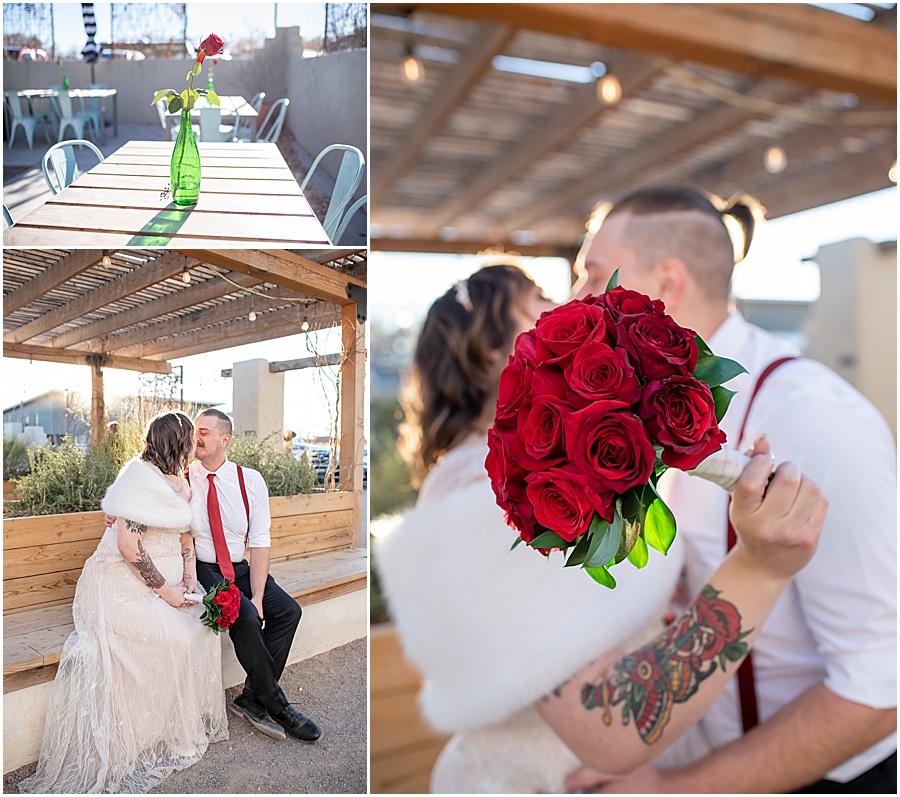 If I could relive that day over and over again, I would. Just being in the moment with the person I love most. Saying our vows was my favorite memory. The emotion was so real and venerable. It was the happiest and most loving moment in my life.

Sara, the bride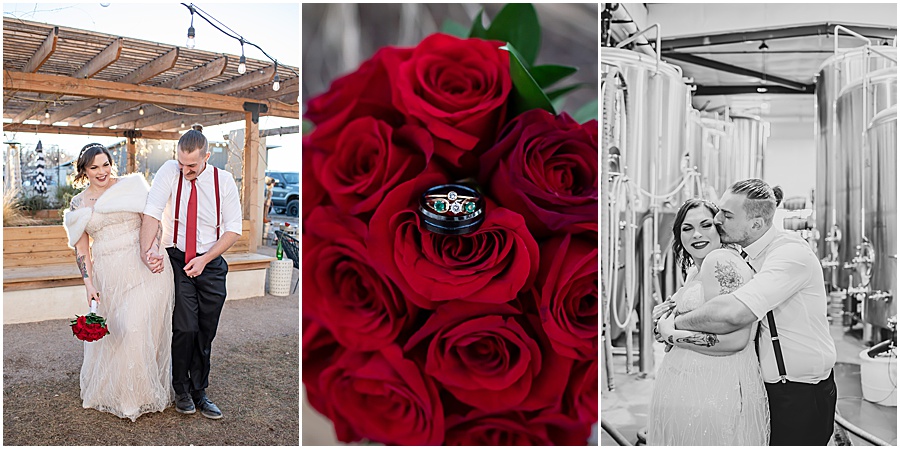 Just seeing her poking her head out from around the corner moments before she came out and down the aisle was my favorite part. I couldn't believe I was actually about to marry my best friend.

Connor, the groom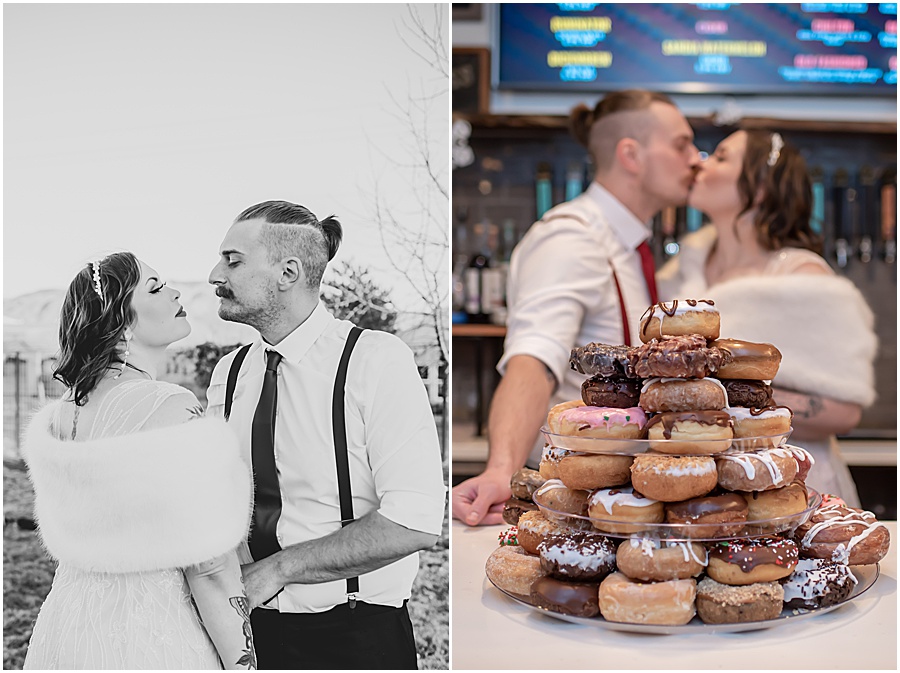 From a grand entrance inspired by a scene from the movie, "Crazy Rich Asians," and a dancing bridal party at the altar, to the impromptu, "forget the vows I wrote, I just love you so much, let's do this thing!" and the donuts instead of cake…Sara and Connor's wedding was full of fun, laughter and just simply genuine moments.

What an honor to capture this special day.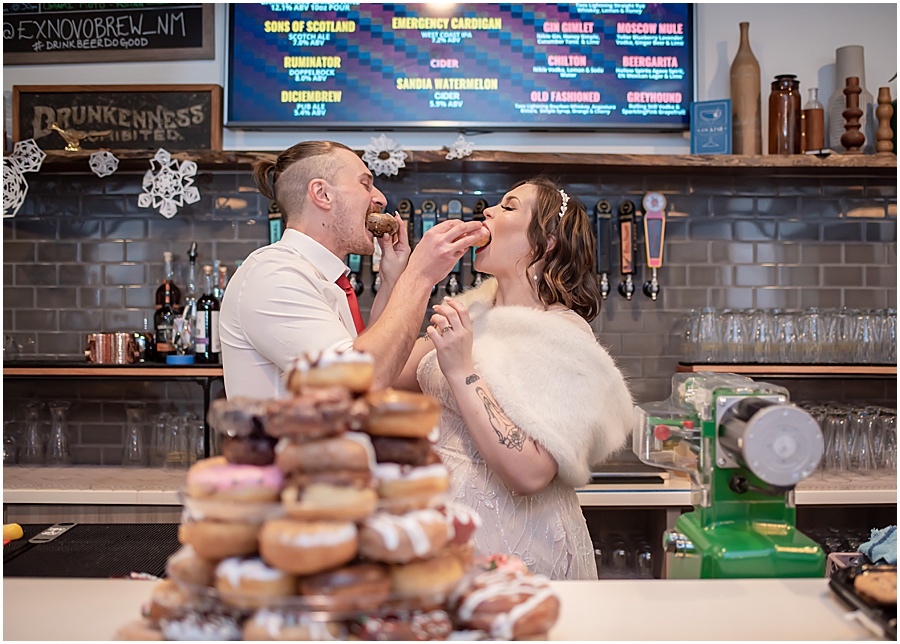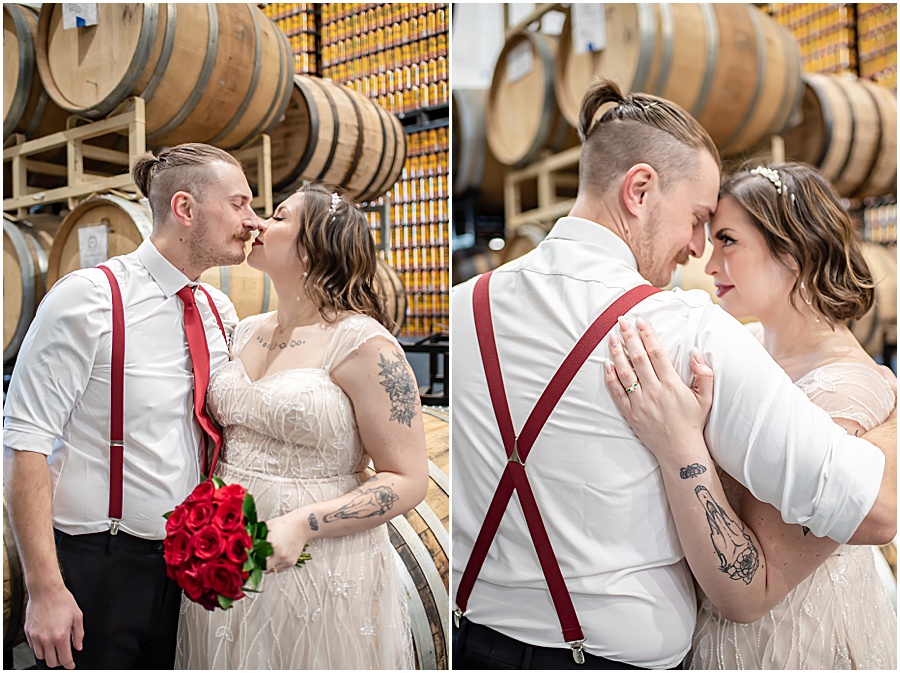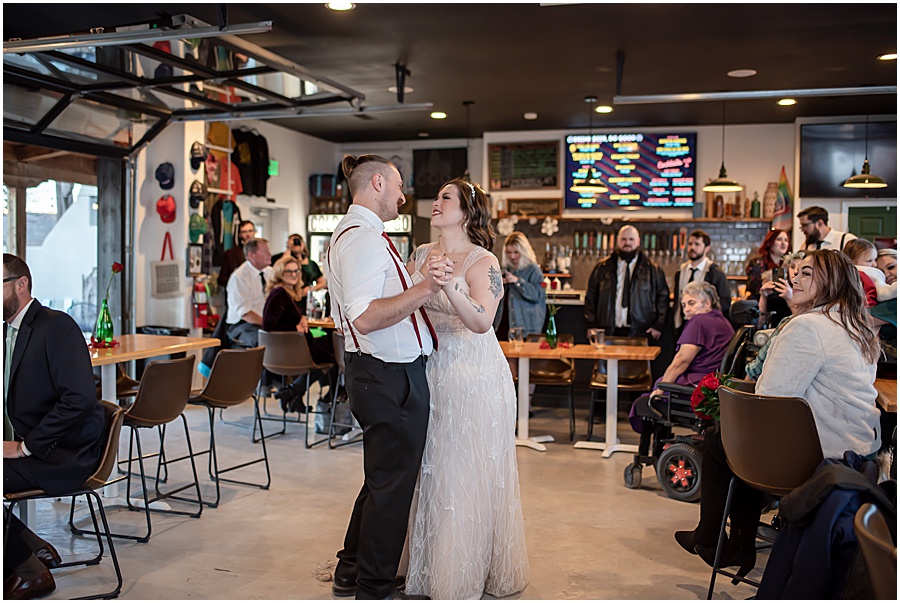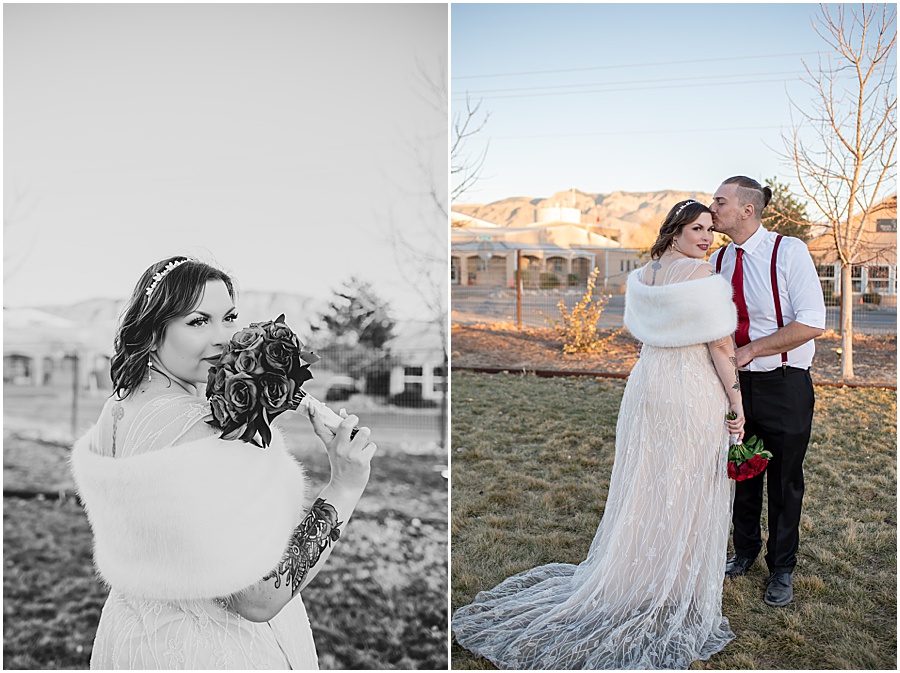 Photography | T. Rayne Photography
Venue | Ex Novo Brewery
DJ | Styles DJ Service
Catering | Tuerta
Officiant | Amanda Garcia
Hair And Makeup Artist | Sara Peaves Makeup