From our little perch between engaged couples in New Mexico and the wedding vendors who make their dreams a reality – we get to see a lot of love happening. (It's kind of our dream!)
When we write here, then, we're writing to a few different people – small businesses looking to stay in the loop and network within our wedding community, fellow wedding-obsessed readers curious about new trends, lovebirds trying to plan their big day in budget-friendly and environmentally-wise ways. 
And since the former two audiences have gotten a lot of love recently, it seems only right that we take some time here, today, to shine a light on one of the most exciting things for newly engaged couples in New Mexico. (If we do say so ourselves!) 
Introducing: Veils + Cocktails, a boutique wedding show, REVAMPED. 
(Psst – keep an eye out for a super secret discount in this blog, you can get two free tickets!)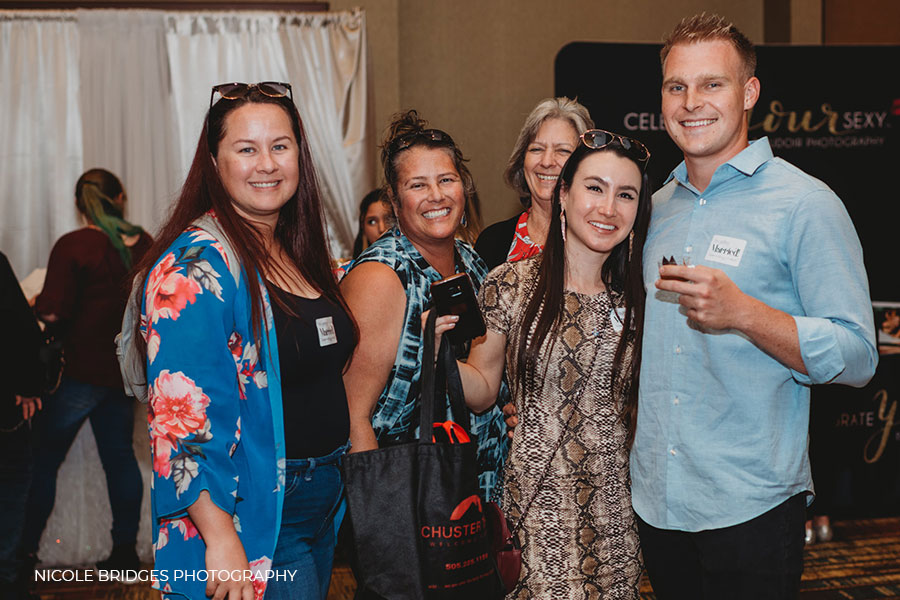 If you've been a part of the wedding collective fam for a little while now, then you might remember our first boutique wedding show – The Bride's Night Out. It was all glitz and glamour, warm cozy lighting at the Hotel Andaluz, signature cocktails and swag bags jam-packed with goodies… 
Veils + Cocktails is all that gorgeousness and MORE. 
Because a big part of our vision with WCNM is oriented around our community, we listen. We listened to first-hand experience of the engaged couples who graced our wedding shows, and we elevated this boutique wedding planning experience even more. 
Ready for the top 3 reasons to see and be seen at the Veils + Cocktails event happening next week? Keep scrolling!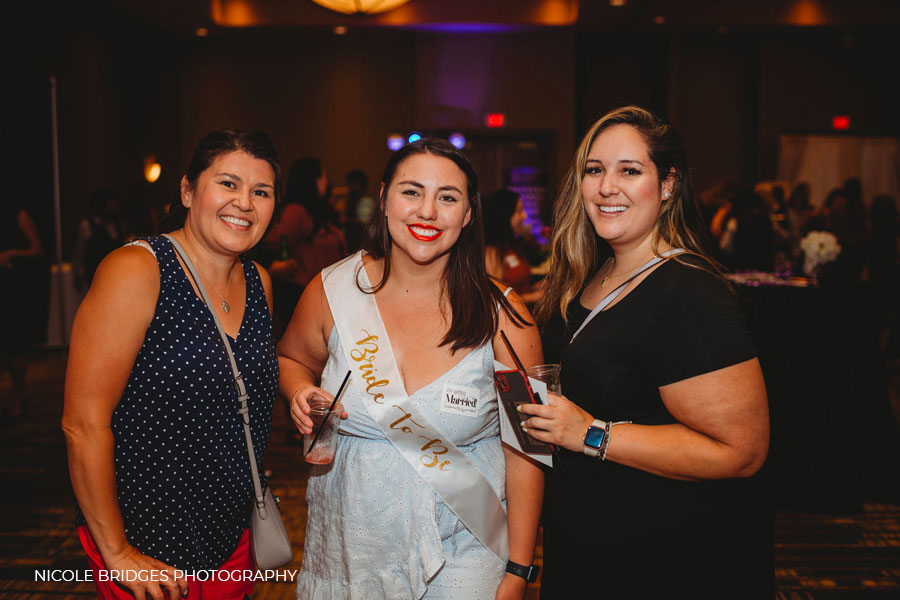 1. Meet ABQ's top wedding pros face to face to find your vendor dream team
Let's be real – you can scroll through instagram profile after instagram profile, but the best way to build trust with the vendors bringing your wedding to life is to have a conversation, one on one, about your vision. 
2. Make wedding planning memories with your fiancé or wedding squad.
While we're on the topic of scrolling instagram, a soiree with your favorite people complete with cocktails, freebies, and entertainment sounds more fun, right? 
After the last couple years we've had, we all deserve a night out! 
3. Make the most out of wedding planning.
The best part about being in a room full of highly experienced wedding professionals? Well, okay, there's a lot of best parts, but one of them is you can get all your questions answered, and even some you didn't know you had. 
Since you have two free tickets waiting for you at the bottom of this blog, then for the low price of showing your beautiful face at the Veils + Cocktails event, you are also instantly granted access to some serious show-only discounts, perks, and phenomenal prizes. It's really a win-win. 
Ready to snag your tickets for the first wedding show of the summer? You can get two free tickets right here, using the discount code bloglove — bring your bestie, your wedding planner, your soon-to-be spouse, your sister, whoever you like!
Want more details on the highly sought after wedding pros who will be showcasing their skills, the pampering you can expect, and more wedding shows coming up in the future? You can find all that and more, right here.