The title of this blog is not clickbait! We promise.
But just so we're clear right from the jump – we don't necessarily recommend planning your entire wedding in one day. All we're saying is that, if you attend our first wedding show of 2022 this Sunday, you can plan your wedding in just one day.
Don't believe us? Keep scrolling for a breakdown on the February 20th Diamond Dash Wedding Show, and how you can leave this magical event with your wedding planning in the bag.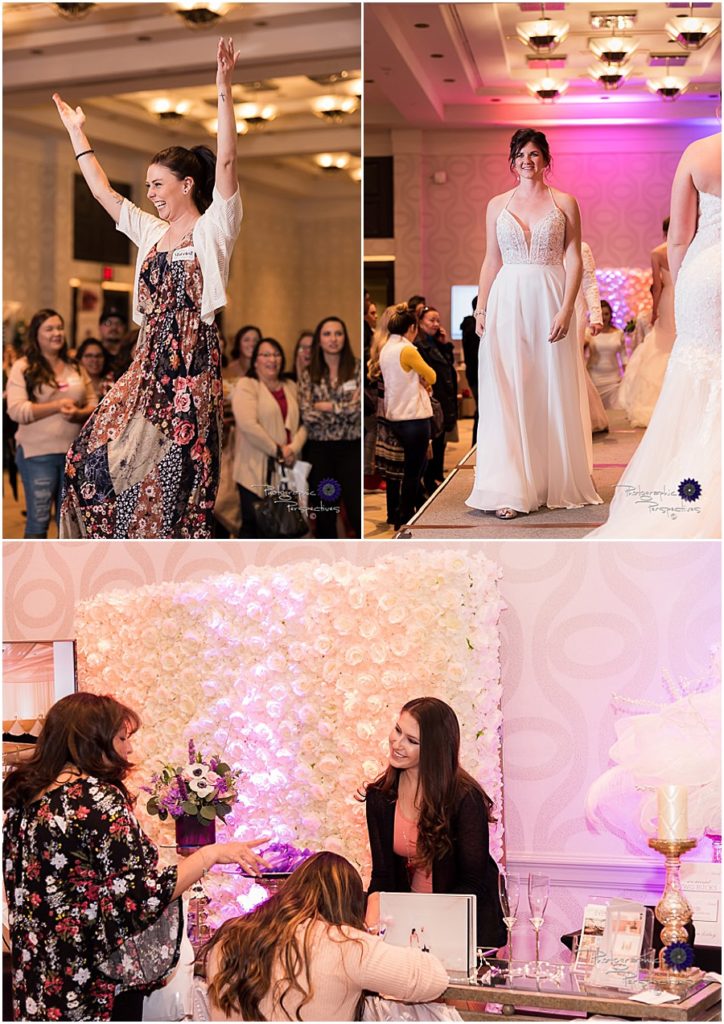 Speaking of being in your bag, let's start with the number one reason why the Diamond Dash is such a popular event here in New Mexico:
The first 200 engaged couples who walk through the doors of Embassy Suites receive $500 in Wedding Collective cash.
It's no joke, people. Plan for parking, have your coffee order ready to go, and get there right when the show starts at 1pm, and one of the lovely ladies on our team will hand you $500 in WCNM cash.
So not only will you get all the perks and benefits of this Sunday-Funday outlined below, but your wedding budget also gets a boost because you can use all 500 of those WCNM dollars towards the wedding photographers, officiants, caterers, makeup artists, and the like, who will be there waiting to meet you, and waiting to make your wedding dreams come true.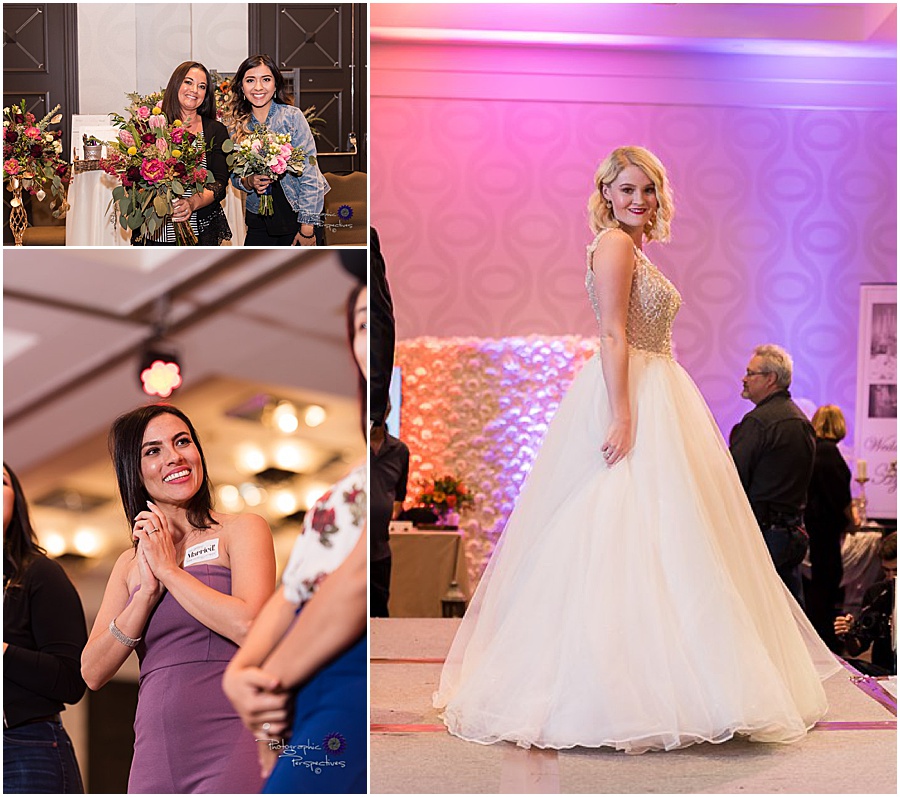 But wait, there's more!
And if we're being honest, this next one is also HUGE for setting the Diamond Dash apart from the crowd. If you don't already know why this wedding show has the name it does, you're about to find out.
Towards the end of the day, after the couture fashion show, the drinks and delectable treats, and the many opportunities to win giveaways from the wedding professionals there, the Diamond Dash really begins. 5 lucky people from the crowd are chosen at random, given aprons and crowns, and brought up on stage for the chance to walk out with new diamond jewelry.
The catch? The jewelry is baked into a gorgeous cake that must be demolished first, and there are four other soon-to-be-newlyweds also in aprons, also ready to be the one who gets the new bling.
(Everyone leaves with a prize though, and only the cake is harmed in the making of the Diamond Dash.)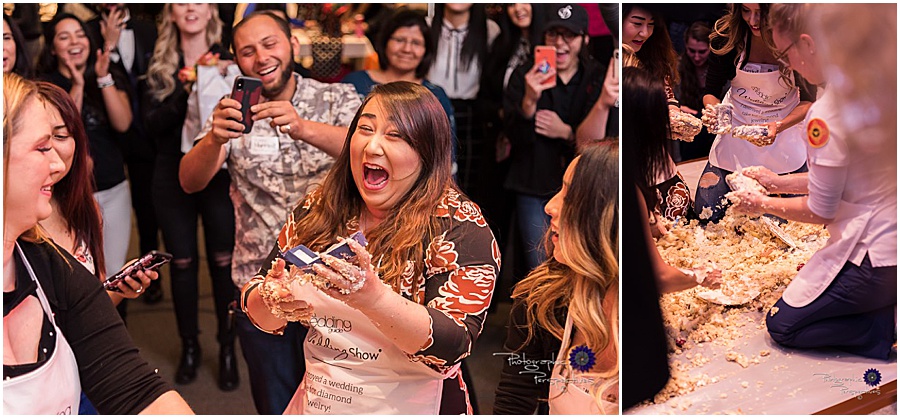 So your wallet gets a little love, you might win some new diamond jewelry, and you're privy to some deals and discounts that are exclusive to this particular Sunday. This translates to a LOT of time saved sifting through through the digital clutter of the internet – the smart budgeting moves come to YOU, instead.
On top of all this, you also get to meet, connect, and potentially book your wedding vendors all in one day, too. That means less texting, emailing, calling, coordinating coffee meet-ups with busy schedules, wrangling price details, and all that stuff that sometimes makes wedding planning stressful.
Plus, let's be real, you can learn a lot about a business or creative by spending hours scrolling through their websites, reviews, and social media, but nothing compares to looking someone in the eye and seeing for yourself whether you vibe or not.
And when it comes to booking the vendors and professionals who will be there with you on one of the most important days of your life, vibes are important.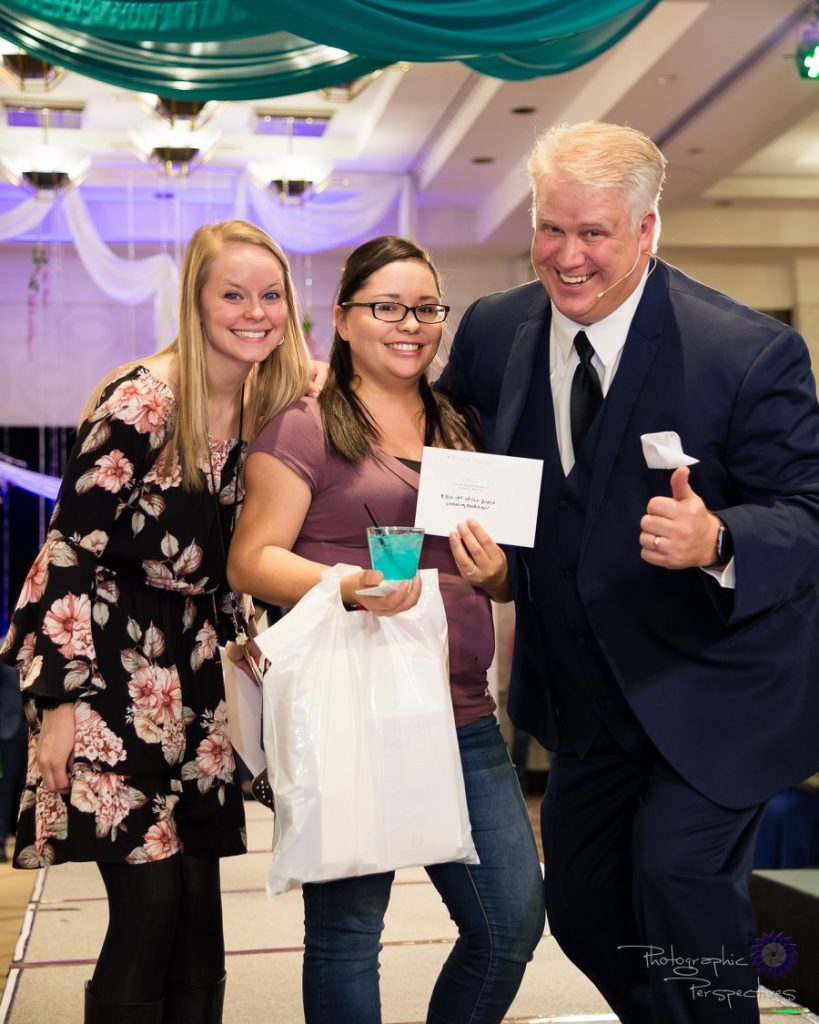 We know you're busy, and we know you're trying to plan a wedding while being a busy person. The driving force behind these enormously extravagant events is that we want to make this whole process as easy for you as possible.
So come get your discounts, come claim your $500, come fight for new diamond jewelry, come meet your new videographer, and why not enjoy some champagne and cake while you're at it, too?
TICKETS ARE RIGHT HERE.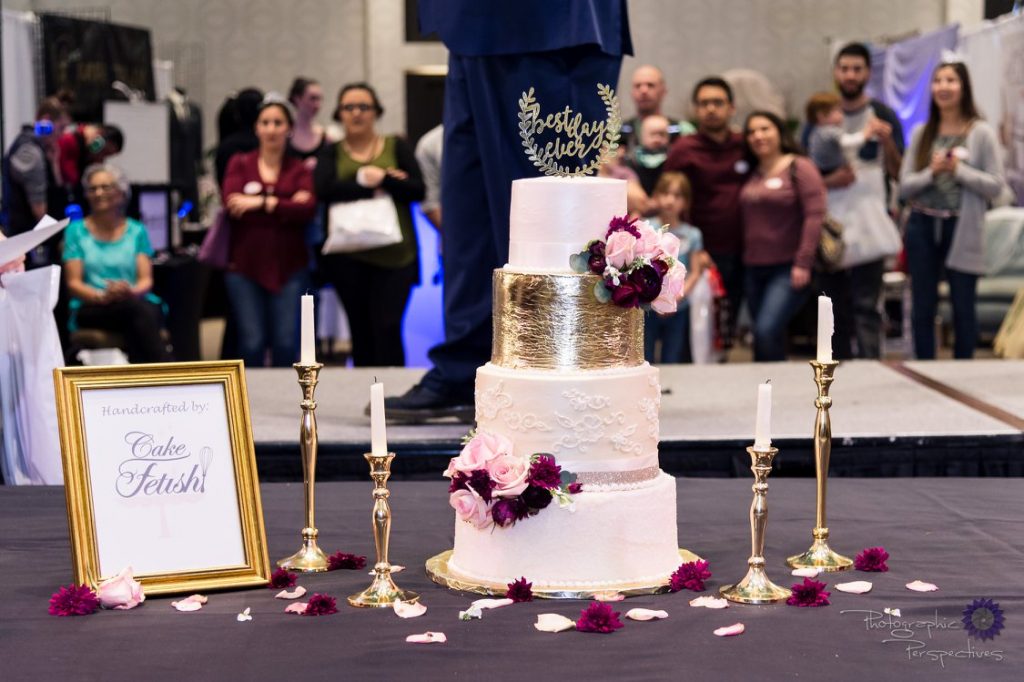 Made possible by these lovers-of-love, to whom we owe our deepest gratitude and appreciation.
Embassy Suites Hotel
Afresh Jewelry Co
Suits Unlimited
ABQ Bridal Boutique
Terese Rose Designs
Clearshot Productions
The Cake Boutique
King Mobile Music
Charlotte's Flowers
Lace and Bow Bridal Events
New Mexico Wedding Professionals