As much as we love the hustle and bustle of our vibrant city here in the southwest, we can't lie… Taking a step back from the noise and enjoying New Mexico's myriad of landscapes is one of our favorite parts of living in such a wild state. The mountains and mesas, rivers and roving fields, can all enliven even the most downtrodden spirit, honestly. So when we hear a local engaged couple wants to get away from the city for their wedding, we get it.
And luckily for couples in New Mexico, everyone else here seems to get it, too. Whether you're ready to make the trek to the deeply restorative forests of Ruidoso, or just popping over to sunny and sprawling Los Lunas, there's already a wedding venue there waiting for you and your loved ones.
So if your wedding guests, bridal parties, or partner-to-be are in need of some R&R, why not let your wedding be that gift to them? Not every horror story you've heard about wedding day chaos is true, and even if they were, there are steps you can take to ensure nothing unsavory transpires during celebration.
Step one — utilize all available wedding planning resources, like our print magazine and online tools.
Step two — book local wedding vendors who have dedicated their lives to ensuring weddings, like yours, are the happiest of all occasions.
And finally, step three — choose a beautiful venue surrounded by nothing but fresh air and a great view, like Prairie Star or Hacienda Doña Andrea, or one of the other 7 wedding venues listed below.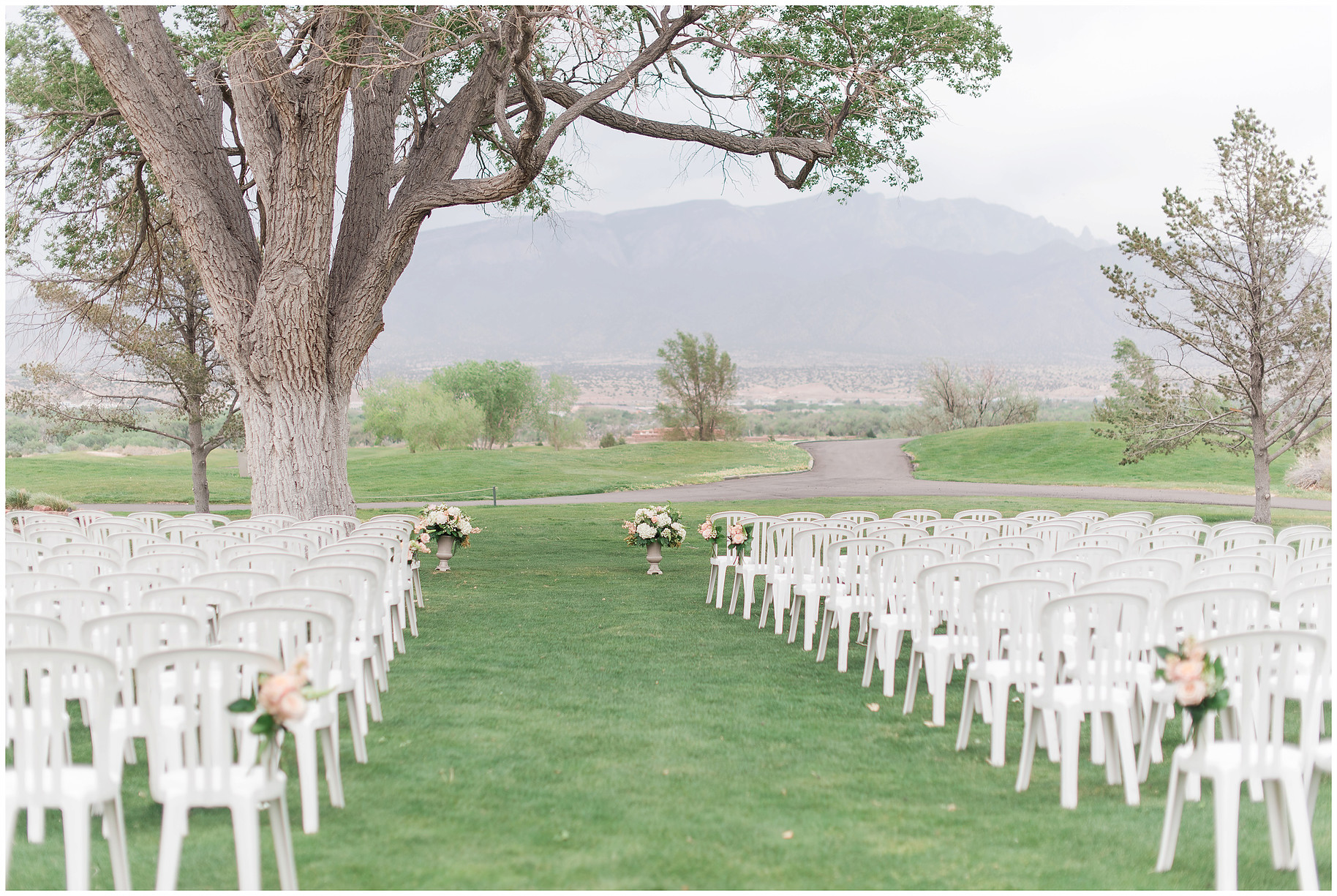 Prairie Star truly captures the gorgeous New Mexican culture with the best view of the Sandia Mountains. My wedding was everything I hoped for and I am very appreciate of the staff here. We had an hour rain delay and the staff helped keep the guests comfortable and calm. The coordinator, Rebecca, knows her stuff! She is very responsive and helpful.

The food here is AMAZING and the professionalism of the staff is impeccable. They even stayed 30 minutes later to let us continue the reception due to the rain delay. We rented an event tent for the lawn and had a plated dinner out there. The staff was great and timely about serving the guests. Prairie Star is a wonderful venue! I can't say enough about it!  

Shelby, local newlywed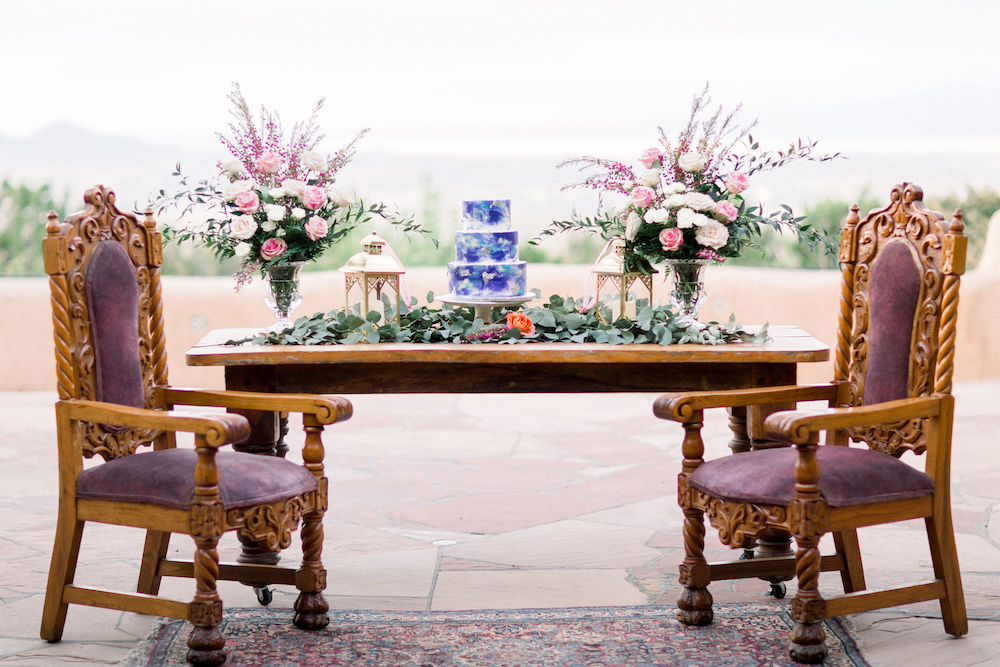 We had a lovely and intimate wedding at the Hacienda – the venue is beautiful and had the perfect southwest ambiance that we were looking for for our New Mexican wedding. The day of the wedding had multiple mishaps (as weddings do) and the event staff on hand was SO accommodating and helpful.

We are so happy that we chose this venue and almost all of our guests asked where we found such an amazing and scenic place. The rooms were beautifully decorated and comfortable accommodations overall. Even when our guests were up far into the night, the rooms were quiet. We had everything we needed to stay over the weekend.

Tabitha, local newlywed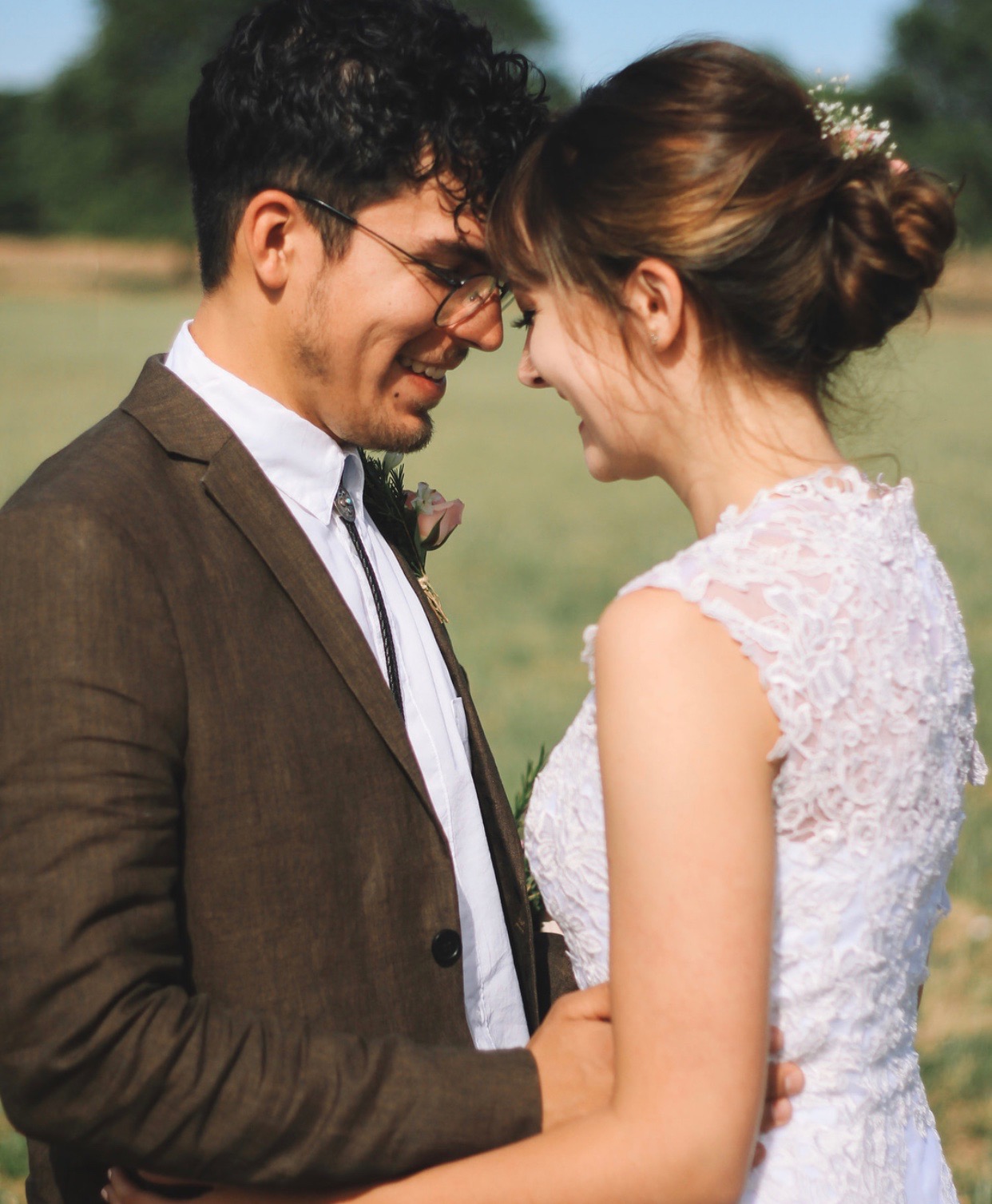 I never write reviews, but let me tell you. I have lived in the area for a long time and have never come across anything that even comes remotely close to the experience you get here. You'd be hard pressed to find another place that's close to this. I feel like it's basically impossible to best it as well.

The workers do a fantastic job, the whole experience is so unique and amazing, that I almost feel guilty about it. This place is the absolute definition of a diamond in the rough. Such a hidden gem.

Jacob, local New Mexican
When looking for an outside venue for our wedding and something a little out of the way The Sanctuary on the River was by far the best. I made all arrangements over the phone so it was hard to tell exactly what I was getting. Two weeks before our wedding we visited the Sanctuary and was very impressed.

The staff and owner were very nice, extremely helpful and made sure our special day was spectacular. I would definitely recommend this venue for any kind of wedding. The decorations, the bridal suite and the gazebo were decorated perfectly. The bridal suite fit about 6 of us comfortably with our own private bathroom. There is no complaints all compliments here. Thank you to the staff of the Sanctuary for making this a day we will never forget.

Jennifer, local newlywed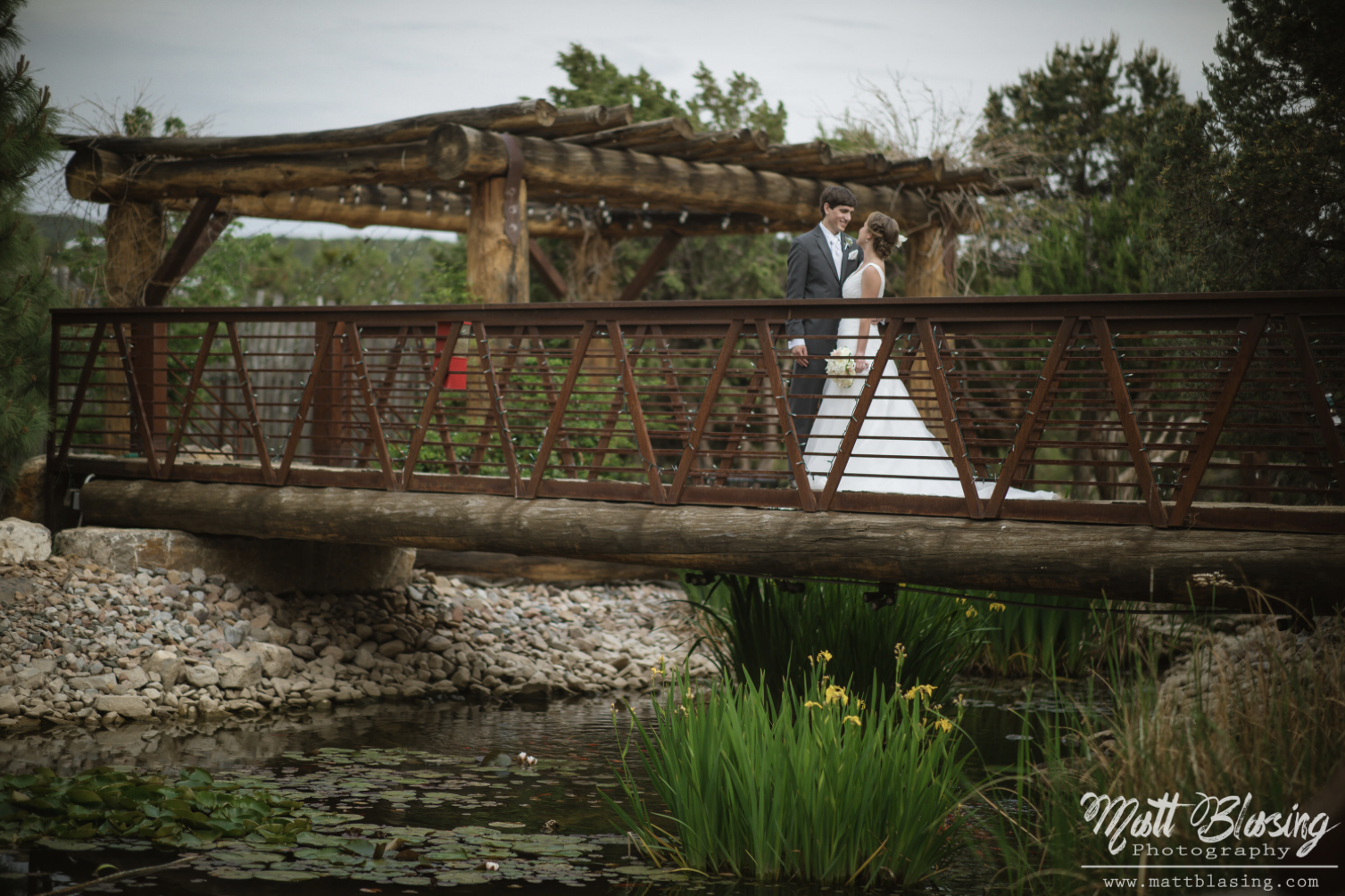 Nature Pointe is one of the most beautiful spaces I have seen locally. It has an amazing natural fee with wood and stone and iron. Feels so New Mexico without being in Santa Fe or downtown. We love the mountains and this spacious venue has amazing views you can't get in Albuquerque. We are super impressed with Courtney and her team and how communicative and helpful they have been, making us feel special and not just another wedding. We are excited about both the inside and the outside of Nature Pointe.

The kicker for me was just how much was included in the price. Tables, chairs, linens, centerpieces, vases, candles, cake cutting supplies, signage, etc. The list goes on and on. It was a bit more than we were planning to spend initially, but as soon as we drove up, we fell in love with Nature Pointe and are so excited for our special day.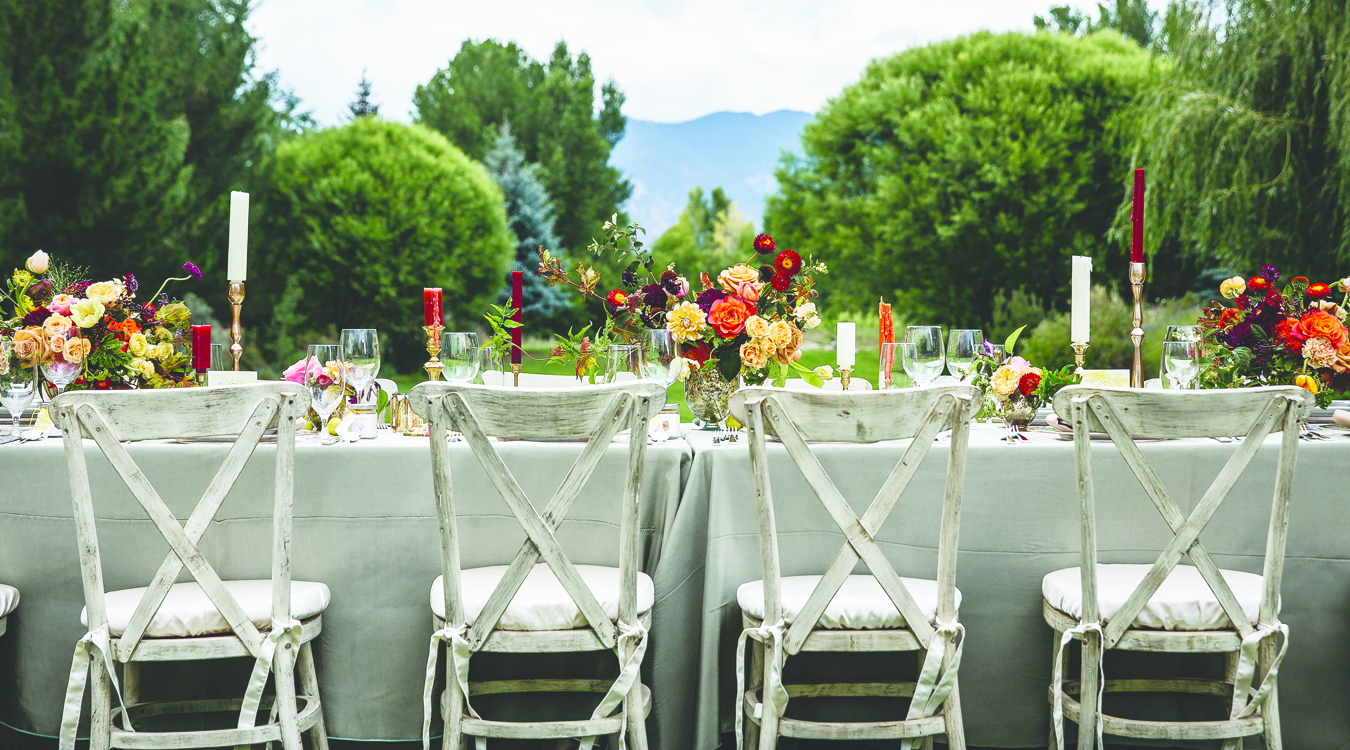 Honestly, I didn't know places like this still existed. Besides El Monte Sagrado being breathtakingly beautiful, the customer service was out of this world! I had my wedding here at the beginning of the year and everyone at the resort made sure that my family, friends, husband and I had everything we needed!

Rarely am I impressed by wedding food, but our filets were some of the best I have ever had – thank you to the chef, Cristina Martinez, and our wonderful dinner team, Madelyne, Matt, and Marge. Last, but not least, Melisha Romero planned and coordinated my wedding from beginning to end. I could go into the nitty, gritty detail, but the long and short of it is that when I had a problem or was not 100% happy with the proposed plan, Melisha came back to me with other suggestions and resolutions. I owe so much to this beautiful woman for easing my mind from over 1,200 miles away (we are in Birmingham).
My wedding was perfect and the week was an absolute dream. All of our guests said it was their favorite wedding they've ever been apart of and I believe them! I can't wait to go back!

Jillian, local newlywed
This venue is a treasure both in its beauty and historical value to this community. From the office gals to the grounds keeper, the care and service over our wedding event was impeccable, professional and most importantly, personal. Their flexibility is a blessing during sometimes stressful decisions.

The included tables, chairs, linens and parking shuttle are all blessings which freed us up to handle the more pleasant details of food, music and florals. The beauty of this adobe garden home made the need for further decorations minimal. Our wedding at Casa Perea was both intimate, grand and simply lovely. Many thanks to the owner and staff at Casa Perea for sharing this historical treasure with us!  

Helene, local newlywed