While the white hot heat of a New Mexican summer might have some of your eyes trained on the impending autumn, we're not quite finished with this season yet! With weddings every weekend, sunshine for days, and the occasional light afternoon rain, it's no small wonder why summer weddings in New Mexico are such a hit — or why this is our favorite season at Perfect Wedding Guide.
So before we let the long days slip into fall, we have to pay homage to one of our state's most famed landscapes. As certified New Mexico-obsessed residents, we can't pick favorites, but we definitely were on the edge of our seats waiting for a White Sands wedding or styled shoot to get us through the rest of the year.
And, if you've been following along, you know we've had elopements on the brain more than usual. Who could we call on to fulfill our wishes, besides one of the most loved husband and wife duos in the wedding photographer community, Matt Blasing Photography?!
These guys are professionals. And they are pleasant, fun, and cool people to have along for the ride on a wedding day. I would hire them again and again except I only plan to get married once!

Sandy, newlywed
Joey and Sandy made the trek to New Mexico all the way from the pacific northwest for their elopement. And thank goodness they did! Sure there are beaches all across the coast, and sure most of them have vast expanses of sand. But none quite compare when it comes to the inexplicable electric energy of White Sands. For Joey and Sandy, this ethereal space perfectly paralleled the otherworldly foundation of friendship and love that unites them.
With not a soul around, save their photographers and officiant of course, Joey and Sandy commemorated their new chapter together with the desert sun above and their toes in the sand below. Matt Blasing Photography, a team of creatives renowned for their easygoing humor and disarming humbleness, captured all the smallest moments of magic as they mirrored the unending landscape around them.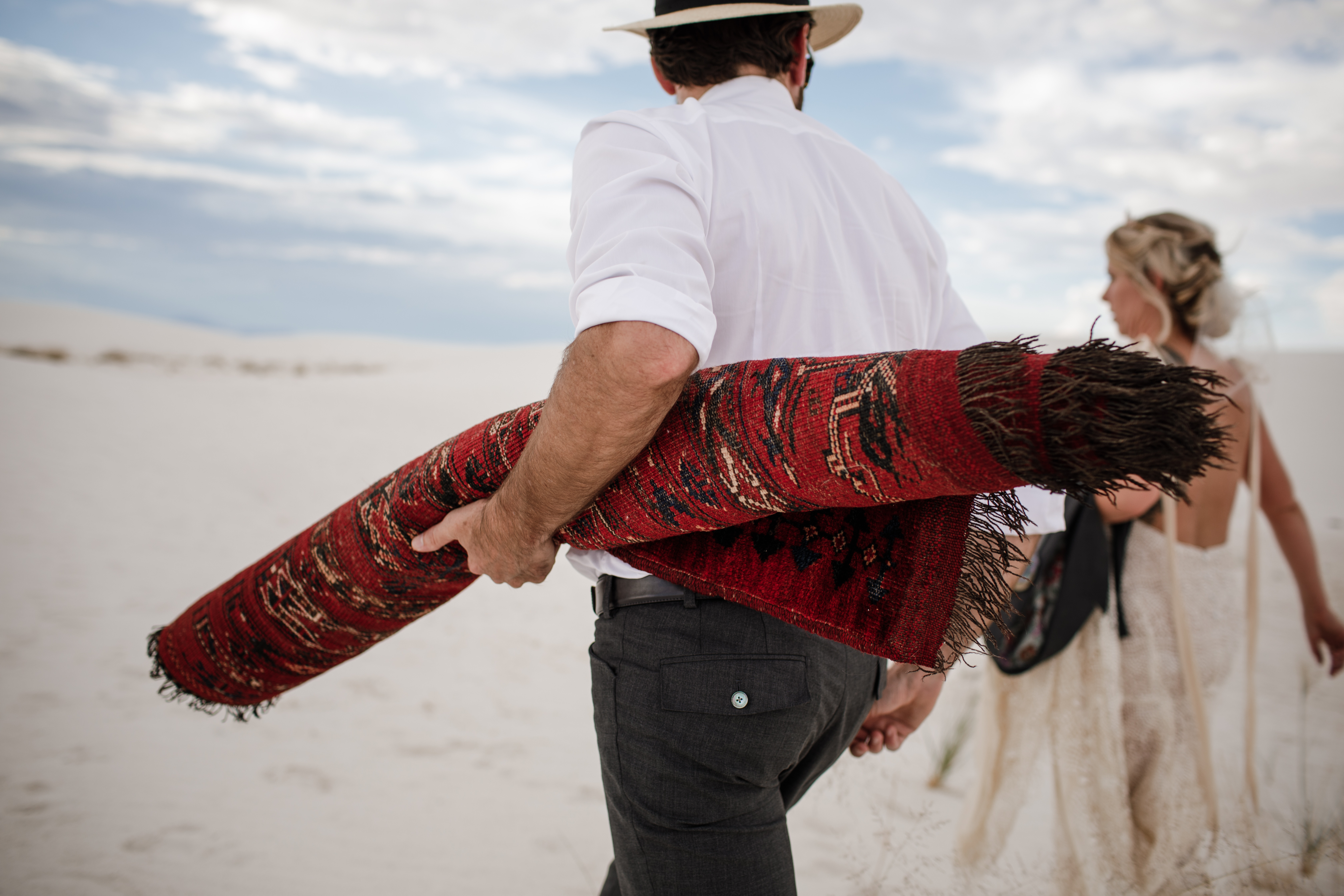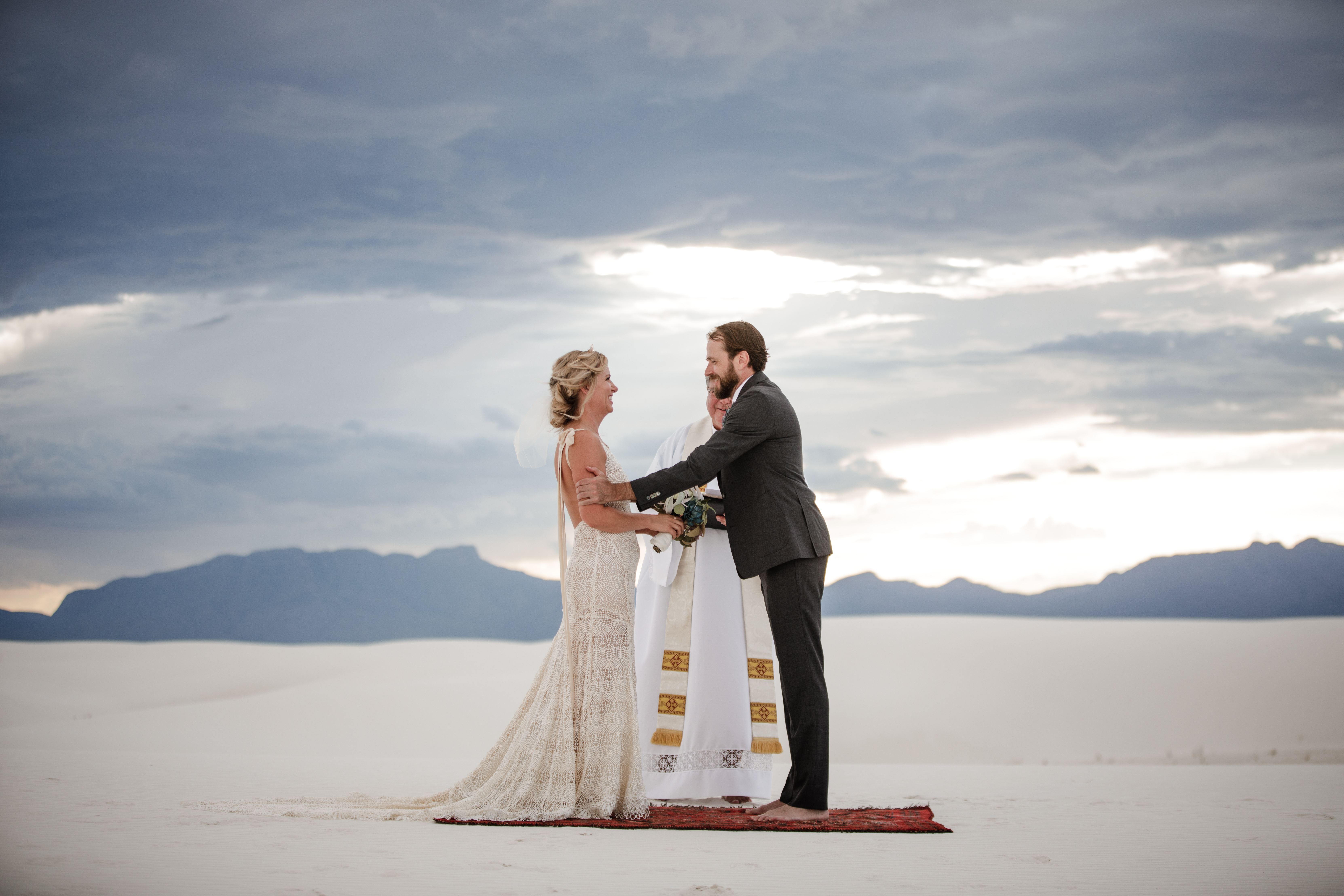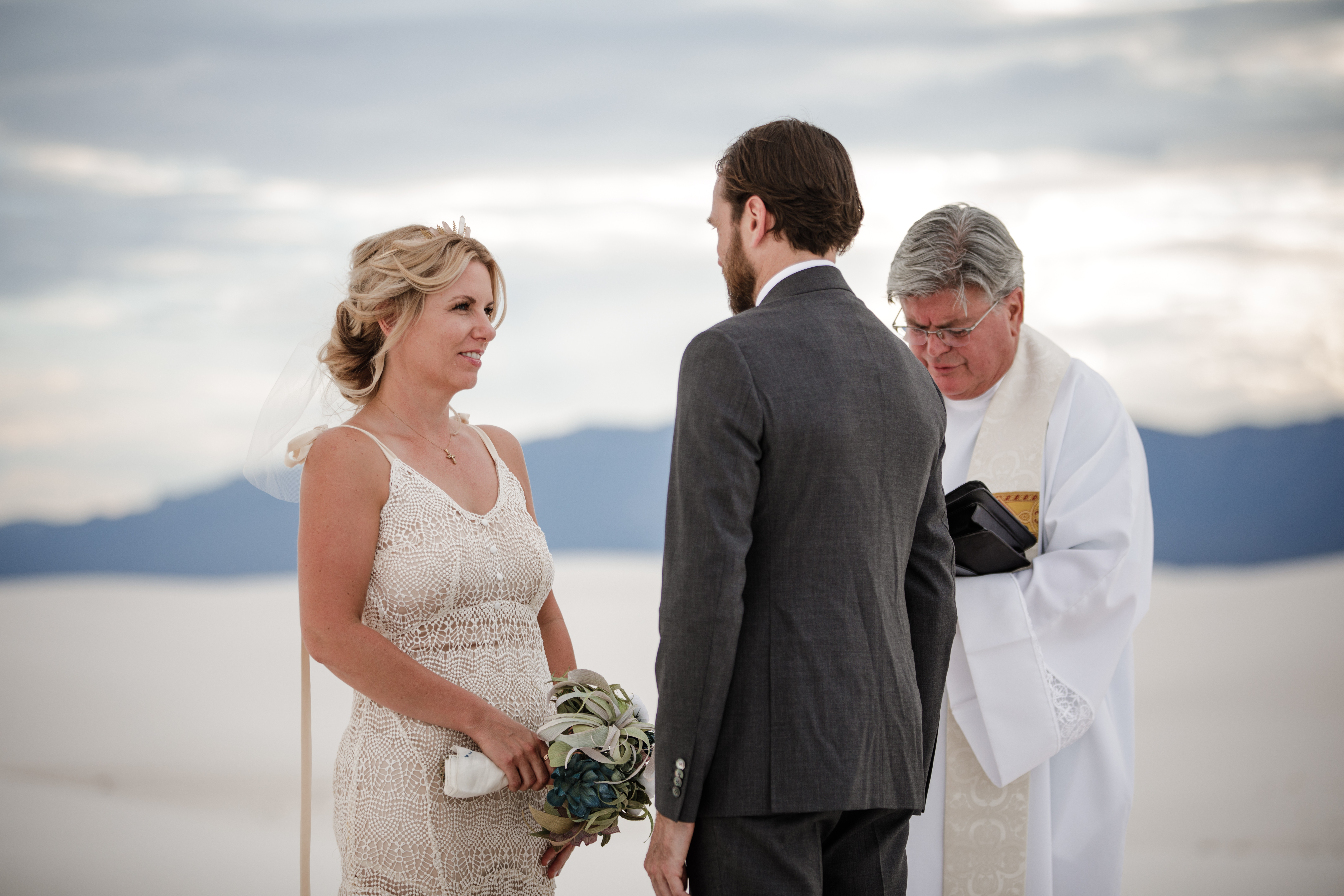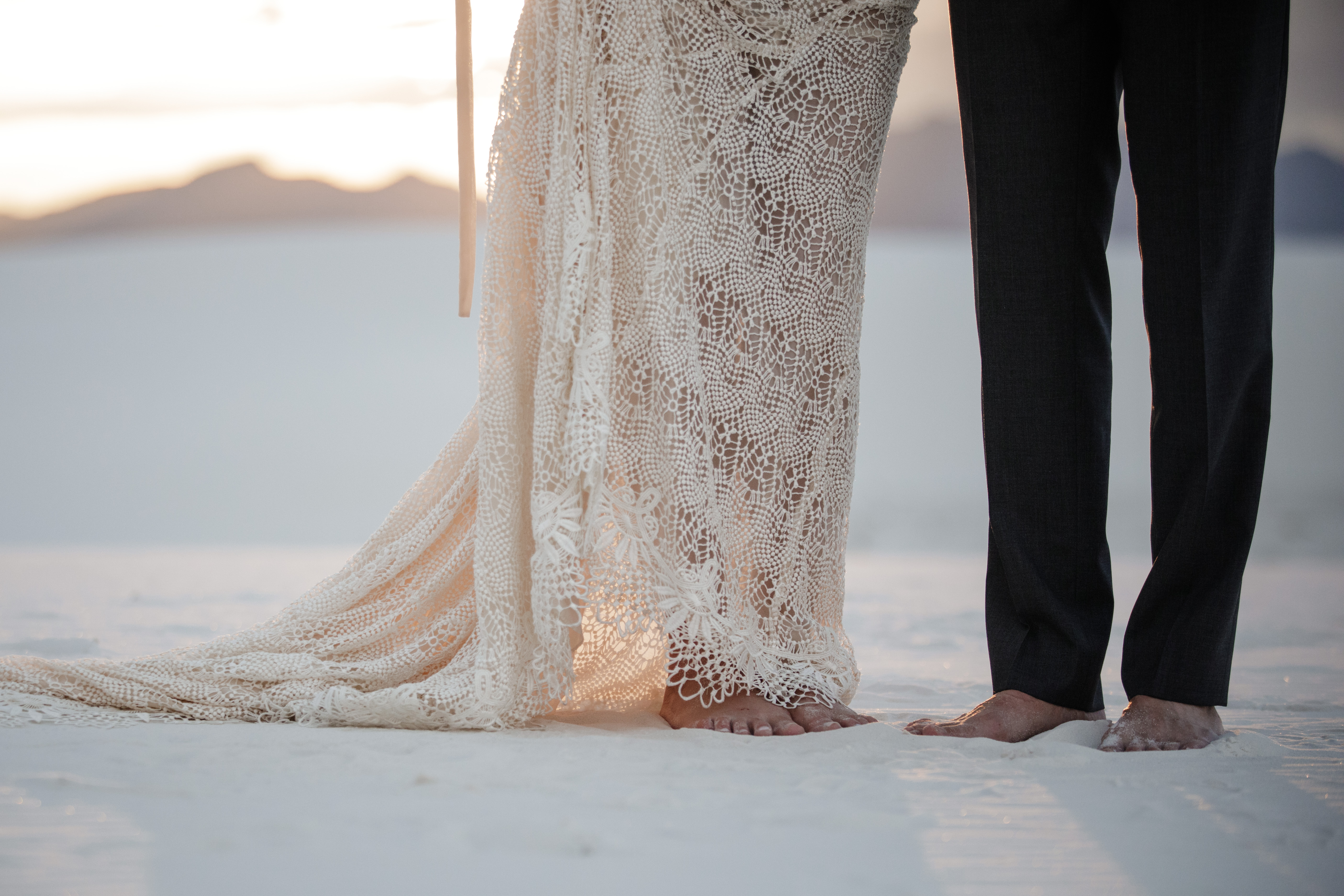 The whole time shooting felt comfortable and easy. I am somebody who does not like taking photos – they always seem to turn out bad, so I did have some fears and really appreciated every bit of direction [Matt Blasing Photography] provided. I found myself totally letting go and being myself on my wedding day.

Sandy, newlywed