Well, this summer in Colorado has truly been one for the books. Enchanting summer weddings have taken place left and right with the support of our powerhouse collective of wedding professionals throughout the state.
Truly, we are so grateful for each and every one of our phenomenal local wedding experts that support all of Colorado's newly engaged couples. From contributing your unique skills and expertise, to making wedding dreams a reality for so many — we see you. And what a beautiful summer wedding season it has been with your help!
How bittersweet.
As the warm breeze begins to give way to a crisp autumn chill, we find ourselves bidding farewell to the vibrant energy of summer and getting ready to welcome the enchanting embrace of fall. Ahhh yes, we are so ready for the weddings that will take place this fall season among aspen groves, cool air, and falling leaves!
But fear not, lovers of love, for with the changing season comes a whole new world of possibilities for couples preparing to exchange vows in the magical embrace of autumn.
And plus, this week we are excited to celebrate a wedding stylist new to our love-loving Colorado community of wedding fanatics. So, give a nice warm (fall) welcome to Jamie Does Hair!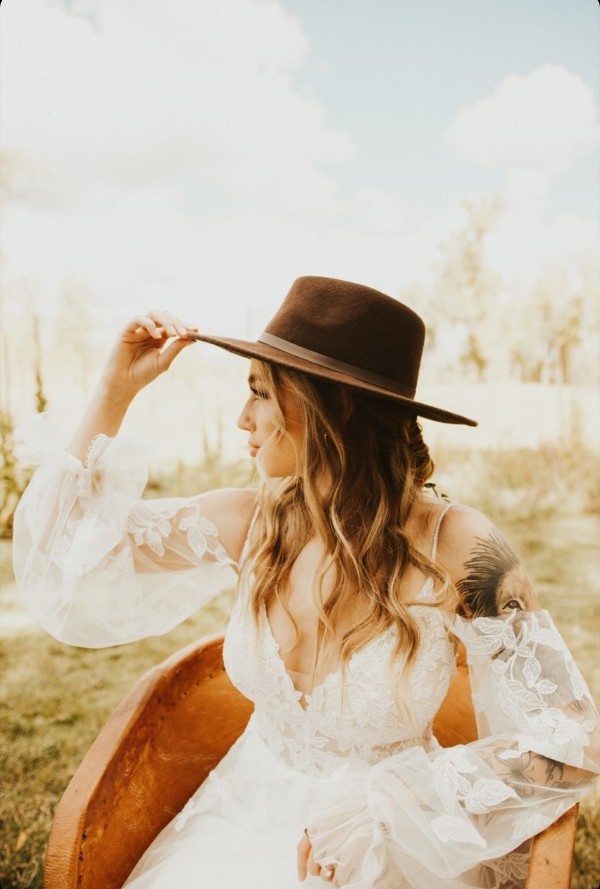 Jamie Does Hair is a renowned local wedding hair stylist that has built a stellar reputation for their flawless styles, creativity, and passion for making brides look and feel their absolute best. With over 15 year of experience in the wedding industry, Jamie of Jamie Does Hair specializes in classic, on-trend, and boho hairstyles that are absolutely STUNNING.
Jamie Does Hair believes that every bride is unique and deserves a hairstyle that perfectly captures their vision. From the initial consultation to final touch-ups on your wedding day, they take the time to understand preferences, hair type, and wedding theme. When you work with Jamie, you can trust they will tailor your style to meet your specific needs.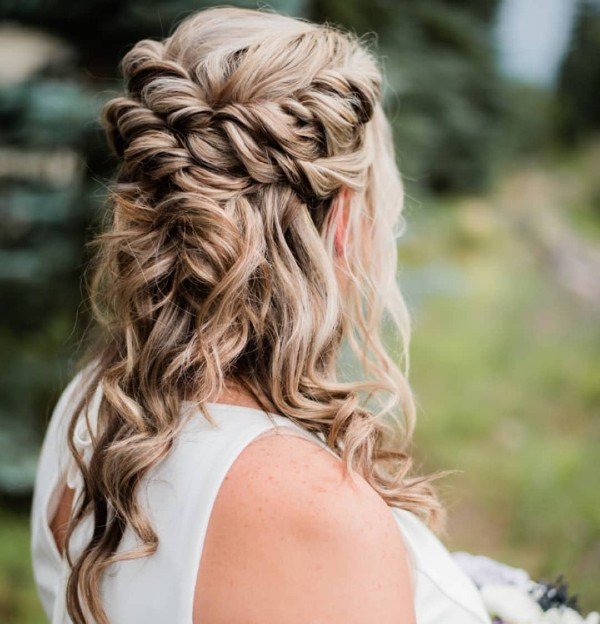 You can expect fast and friendly communication, support with finding the perfect veil or hair accessories, and help planning out the day of services like coordination with the photographers and make up artists when you collaborate with Jamie.
Plus, Jamie Does Hair possesses an exceptional ability to make you feel comfortable and cherished throughout the entire process. Whether you love getting your hair done or absolutely dread it, Jamie will make the experience so much fun!
"Jamie is absolutely amazing! She is by far the best around when it comes to a talented hair artist. She made my wedding day hair dream come true. She was so patient and kind to me and all my bridesmaids. We all loved having her around. We all felt so beautiful thanks to Jamie!" – Louisa D.
"I was lucky enough to book Jamie rather last minute for a destination wedding last August in Silverton, Colorado. I didn't have the time to do a trial run with her and all of my bridesmaids lived out of state. I pretty much had to just wing it and trust in Jamie's skill through her photos of past hair projects that I was blown away by. Not only did Jamie come through, but she perfected my vision of what I wanted my hair to look like on my wedding and made my beautiful bridesmaids even more stunning than I imagined! Jamie is punctual, SO efficient with her time, accommodating to whatever vision you have and was a joy to work with. I cannot wait to have my hair done by her again for future events!" – Cherisee B.