Now, unless you're a fanatical reader of this pretty little wedding blog, you might not have noticed that we did something brand new last week. Or actually, I did something brand new. And I just did it again! 
Hi! My name is Zelda, and I own the flurry of fingers currently typing away on the other side of your screen. It's nice to finally meet you!
Our Wedding Collective team is a tight knit bunch, and I'm often writing about many different businesses, weddings, shoots, and more, from many different perspectives, so I typically opt for the plural we instead of I.
(If it makes you uncomfortable to have this newfound digital relationship with me, don't worry, it's new and weird for me, too! And we'll go right back to the inoffensive we as soon as we're done here. Wink.) 
But last week, I could no longer hide behind the wonderfully anonymous plural pronoun because of the daring secret I revealed — that I, when or if the opportunity ever presents itself, would choose to elope instead of having a traditional wedding. Gasp!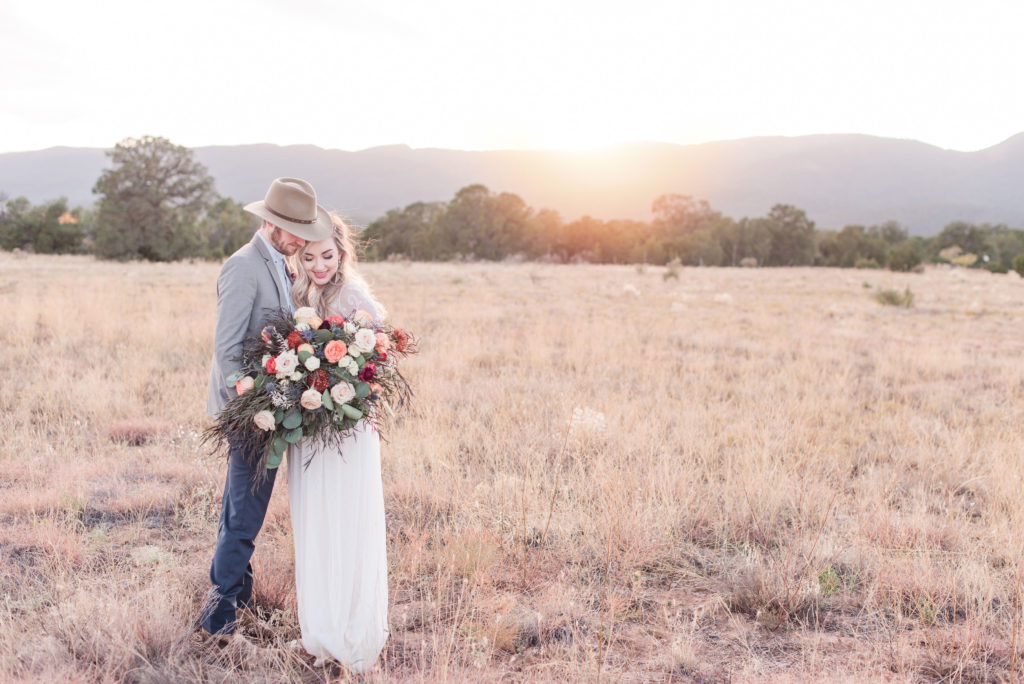 (Okay, so maybe not as scandalous as you were hoping, but for a wedding blogger, it's kind of a big deal!)
Since the seal has already been broken, we figured, why don't we all introduce ourselves here on the blog and on our Instagram?! Gone are the days when businesses needed their real-life employees to hide behind the professional facade — you know that we're real people, we know that we're real people, so let's be real about it, right? 
Plus, if you've ever reached out to us for a discount on your wedding show ticket, a vendor recommendation, or to claim one of our monthly prizes for engaged couples, then you probably realized pretty quickly that despite our position in the community, we're a small (but fierce) team! We become actual friends with local couples and wedding pros all the time — it's kind of our thing. 
So without further adieu, it is my great honor and pleasure to pass the mic to each of my dedicated, kind, and extraordinarily wedding-savvy coworkers.
Come meet the Wedding Collective New Mexico team!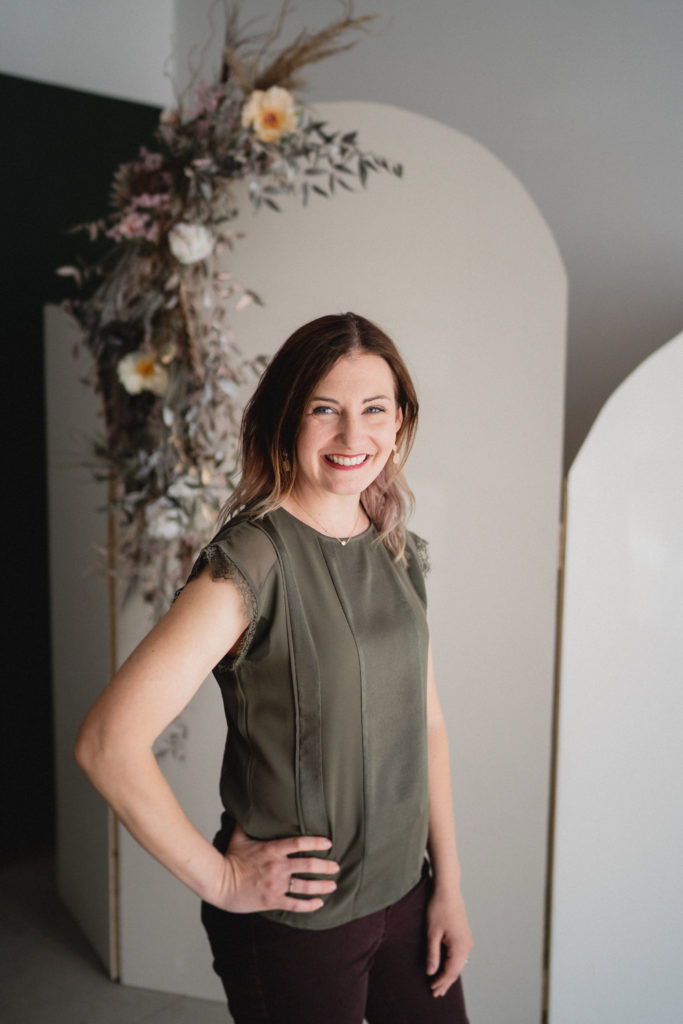 Hey there 👋🏻, I have to say that Mondays are truly my favorite day of the week. With a cup or two of coffee, my #mondaymotivation is on fire. And want to know why? It's because I love what I do….and I love showing up to my office bright and early and ready to tackle the week with my amazing team. For those that don't know me, I'm Shauna – the founder of Wedding Collective and fostering connections between engaged couples and the local wedding community is at the heart of every task, project, and initiative that we've done over the past 15 years. Being originally from Ohio, I fell in love with New Mexico and planted roots here in high school and haven't looked back. Cheers 🥂 to more magic to be made as weddings are revitalized and ready to happen in true fashion again! What are you most looking forward to with your wedding or services offered?

A little bit about myself…I absolutely love seeking new adventures. Whether it's a new hole in the wall restaurant or coffee shop, a quaint town to walk around, learning a new board game, or trying a new activity that I'm not naturally going to be very good at (I'll give it my best shot, hehe). When I daydream, I dream about far away places to visit and explore….and more importantly to share with my husband and kids. I love seeing and experiencing new things with our kids and enjoying life through their eyes and perspective. And, coming up in July – I can't wait to explore the PNW with a fun-filled 10 days of road-tripping it up the coast from San Francisco to Seattle. Any tips or places that are must-sees you can fill me in on?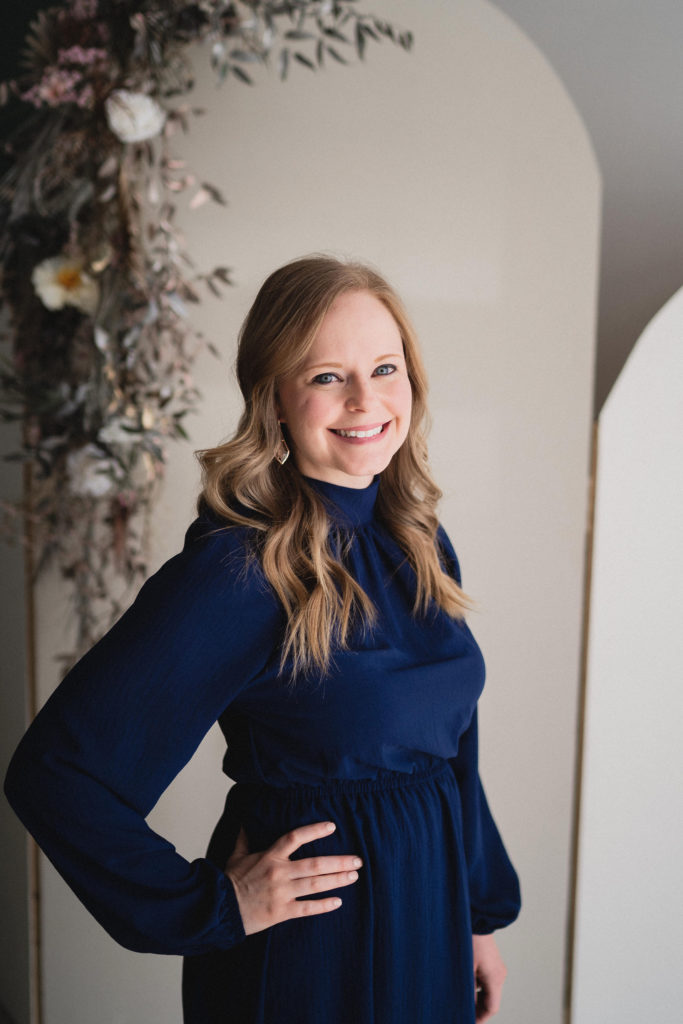 Hey friends! 👋🏼 For the new faces around here I'm Jenna, Wedding Collective's Creative Director. I've been MIA for the last three months soaking up all the snuggles from my new baby boy Luka! Mom life has been a crazy adventure so far, but I'm loving every moment (even the sleepless ones 😅).

Sometimes it's hard to believe that my husband and I have been living in ABQ for 6 years now! We are both transplants from Missouri. Having lived here for that long I feel like we should have explored all the fun things to do here but we are both homebodies so we tend to be less than adventurous 😳 one of our favorite things to do is admire the beautiful Sandia mountains from the ground rather than hiking them. Give us some delicious coffee, a bench at a park, and a great view of the mountains and we are happy people! ☕️ And of course our 2 dogs and now Luka are hanging with us!

I can't wait to jump back into all the fun things Wedding Collective has planned for the rest of 2021 🤗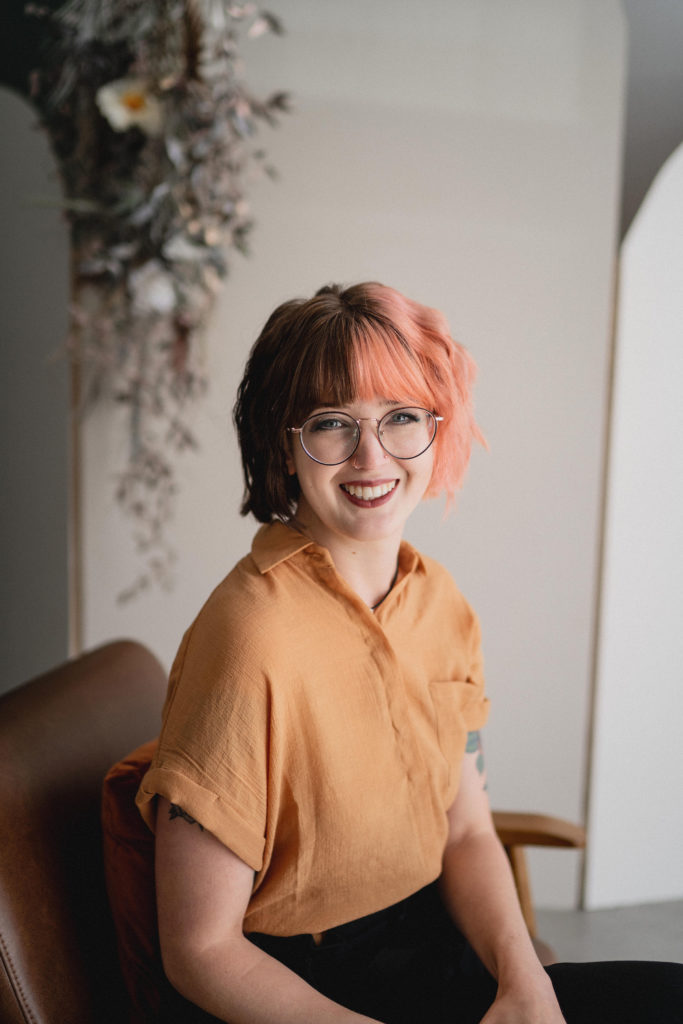 Hello, hello! 👋🏻

My name is Lexa and I am the go-to for everything admin + behind the scenes (bonus point: a little design) at the lovely WCNM. I started out as a Wedding Collective member, and in February I very gratefully found myself a part of the fabulous team here at WCNM. My favorite part about being in the wedding industry is the community over competition and welcoming arms. I was born and raised in ABQ, and like most New Mexicans, I spent most of my life wanting to get out, only to fall in love once I actually started exploring and seeing our beautiful landscape and what this wonderful state has to offer.

A little more about me, I am currently planning a wedding with my partner, Simon, and trying to figure out a creative way to include our 3 rambunctious dogs in the day. 🐕 On weekends, when I'm not photographing a wedding or engagement, you can usually find us tent/car camping as well as kayaking in nearby lakes. In 5 years, I see myself fully immersed in the wedding community, photographing bucket list adventure elopements, and creating magic with as many wedding creatives as I can. If you want to know all things wedding related for your business or planning your special day, you know where to find me!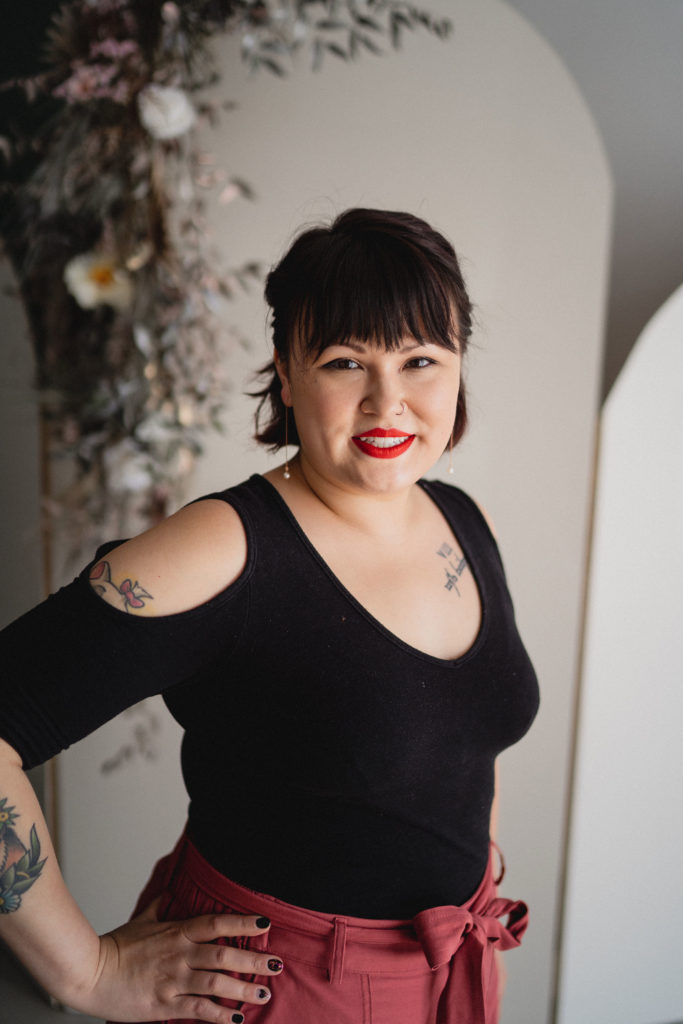 Hi, my name is Sam! I am pretty new to the WCNM team. I've been here for a few months now and help manage our social media accounts. I just love being in this community and how supportive everyone is. We like to say, "community over competition" and it's so true.

I live here in NM with my two best friends, my husband and our cat, Groot. You could say I'm definitely a cat person. I also co-own a specialty cupcake baking business. If I had to, I could easily give a 30-minute presentation with zero preparation on Star Wars and I could probably go longer than 30 minutes 😉 I like to explore our city and find fun local spots for good food, drinks, and great company. I look forward to getting to know everyone in this community better. If you want to say hi or have any questions send us a DM, I'd be happy to answer ❤️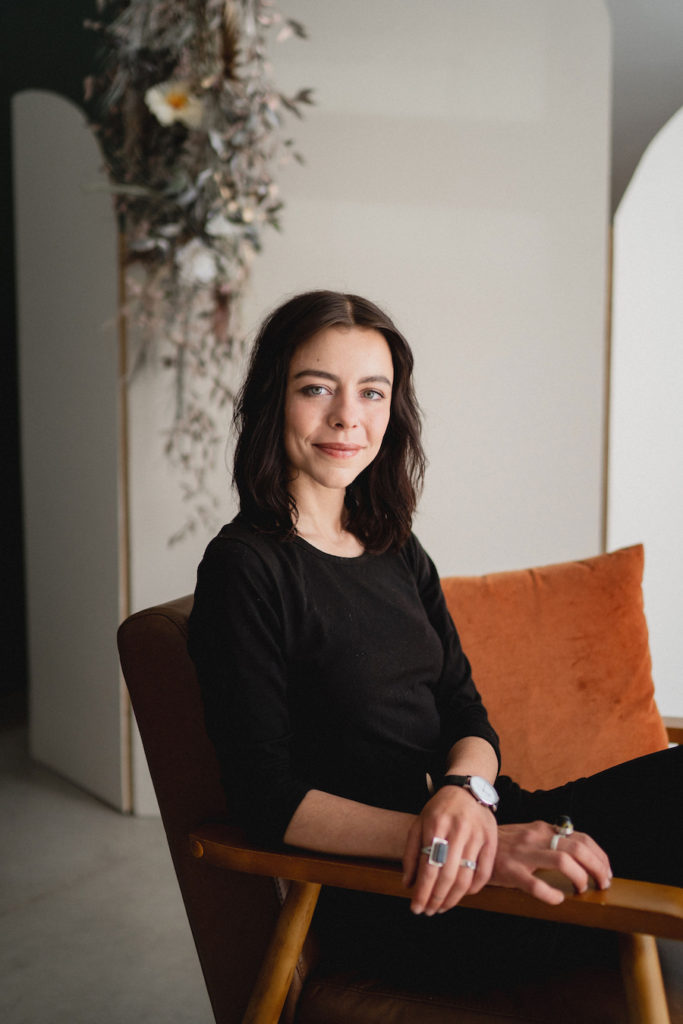 Hi again friends – long time no see!
For those of you who haven't met me before (or skipped through the beginning of the blog) my name is Zelda and I'm the blogger for WCNM ☀️ I've had the incredible honor of working alongside this lovely team for a few years now in many different capacities and positions. The one thing that always stays the same though is my love for supporting small businesses & makers here in NM! (You guys rock.)

A little about me, in case you're curious: I spend most of my time hanging out with my puppy, Fiddle, in our off-grid cabin, but I actually consider myself more of a cat person! I drink tea like it's my job, and could give a 30-minute presentation on plant intelligence with zero preparation 🌿 My favorite part of New Mexico is the eastern mountains because of how unbelievably peaceful and sweet-smelling our Ponderosa forests are. In five years, I see myself doing much of the same: reading, writing, and spending time in the sunshine. But hopefully with a kitten or two by then! If you need some help writing for the WCNM site or want to be featured on our blog, now you know who to call! (Or email, actually, I much prefer email 😂)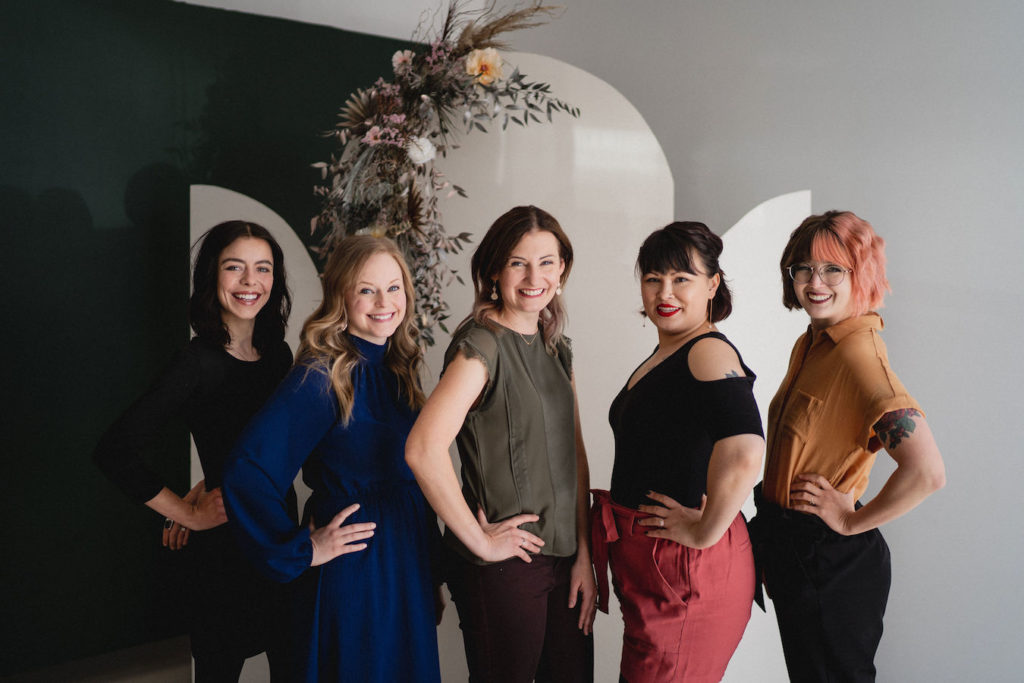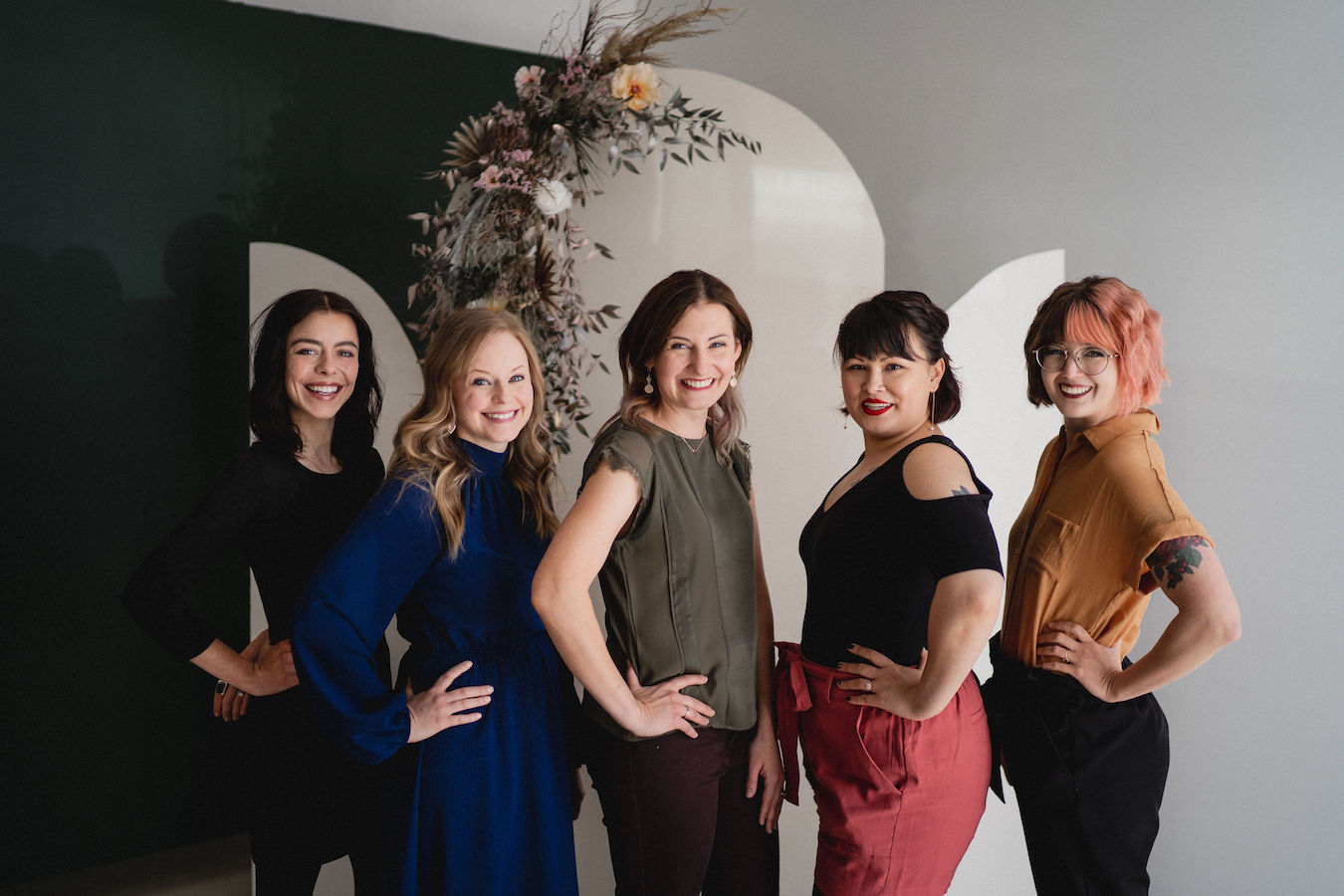 P.S. Thank you to local wedding photographer Klaus James Photography for our most recent headshots! Taken in the gorgeous Lighthouse Studio, with bursting floral arrangements by Bosque Flower Studio.