Don't get us wrong — we love jam-packed, standing-room-only weddings, teeming with loved ones and dear friends, too. In fact, we absolutely adore seeing throngs of guests wall-to-wall, overflowing the chapel with happy tears and belly laughter. 
But, if we're being honest, there's nothing in the world quite like an elopement. 
And when we're craving a bit of the heart-stirring sweetness and intimacy that only an elopement can provide, we know who to turn to. Crystal, of Crystal Cousin Photo, of course!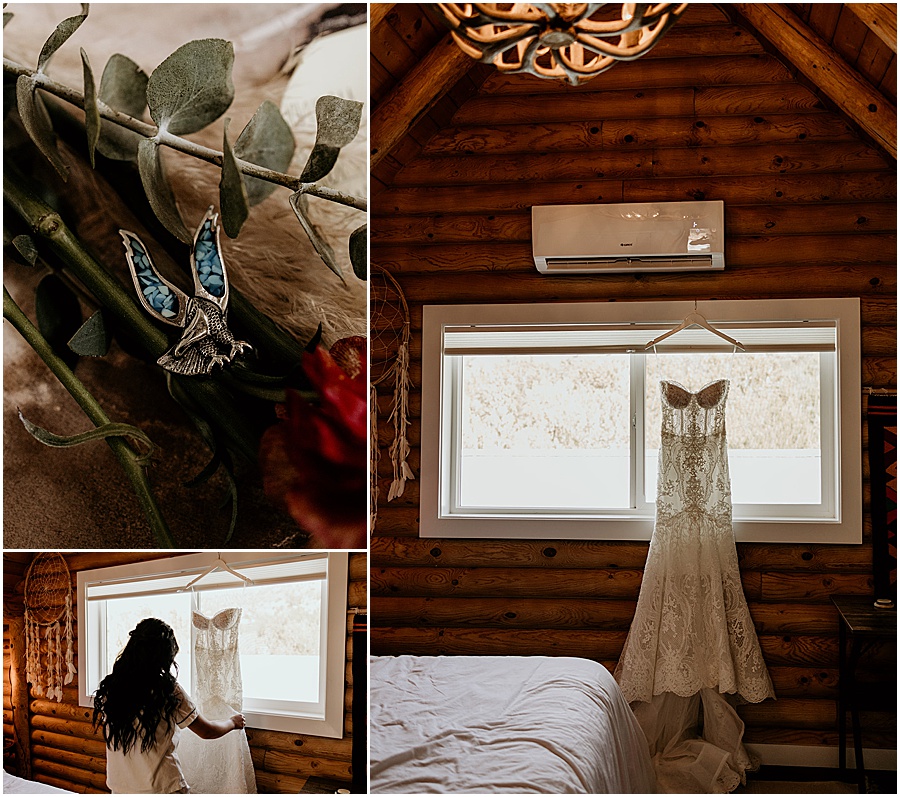 The soft autumnal tones of Crystal's signature style always lend so well to the scene and setting of a New Mexican elopement — Payton and Johnny's cozy celebration was no exception. 
With only their furry companion, Luca, as witness, the now-newlyweds journeyed from their home state of Texas to share their vows in the enchanting wilderness of Jemez Springs. 
The only catch? Payton and Johnny weren't able to find a wedding officiant here in our desert state in time for their ceremony. So Crystal did what any extraordinarily dedicated wedding photographer and devoted lover-of-love would do…
She got ordained!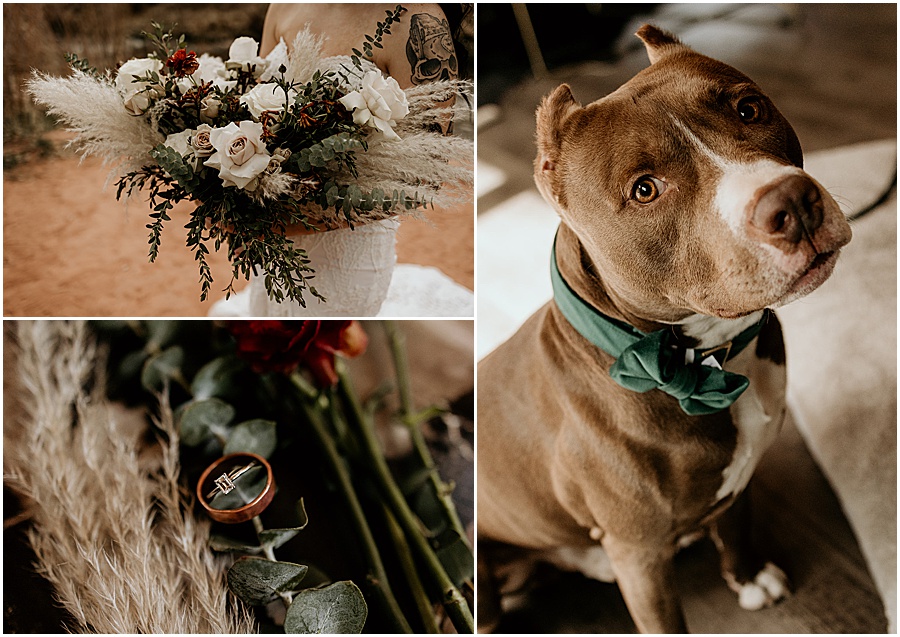 Equipped with the license necessary to orchestrate Payton and Johnny's symphony of promises, feelings, and inside jokes, Crystal not only captured their perfect moment — she made it happen. 
Nestled in a peaceful valley with the raw, towering edge of the mountain ridge framing their ceremony, the couple officially began their new life together. 
Husband and wife (alongside the ever-faithful Luca) returned home hand-in-hand, where a reception was waiting for them. And though there was a party, complete with joyous laughter and merrymaking, we think our point still stands — sometimes, love finds its purest expression in the quietest of places.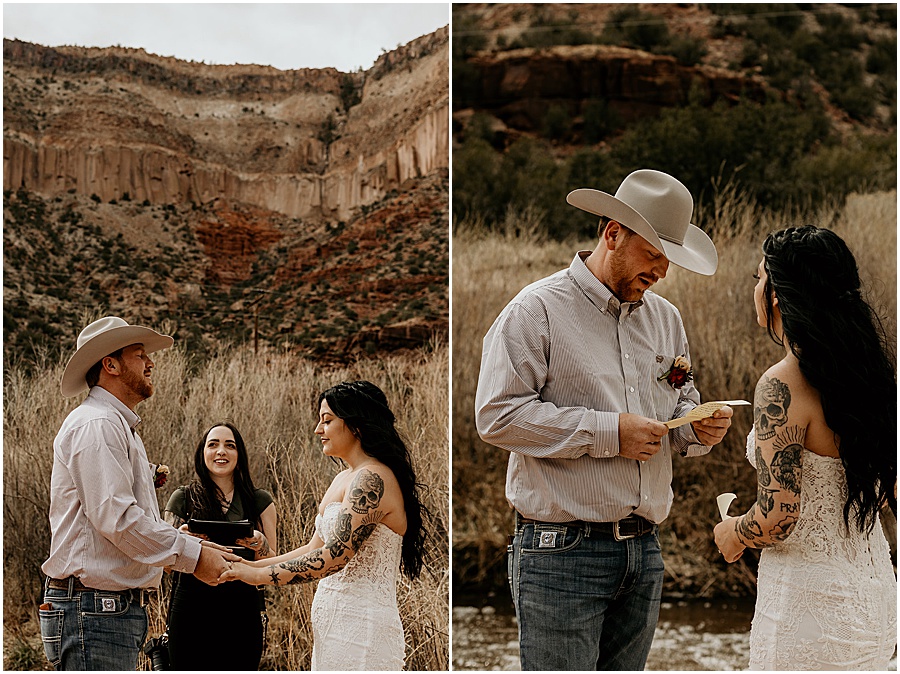 Thank you, Crystal, for always going above and beyond to capture the essence of each unique celebration. And, of course, for letting us live vicariously through your photographic storytelling!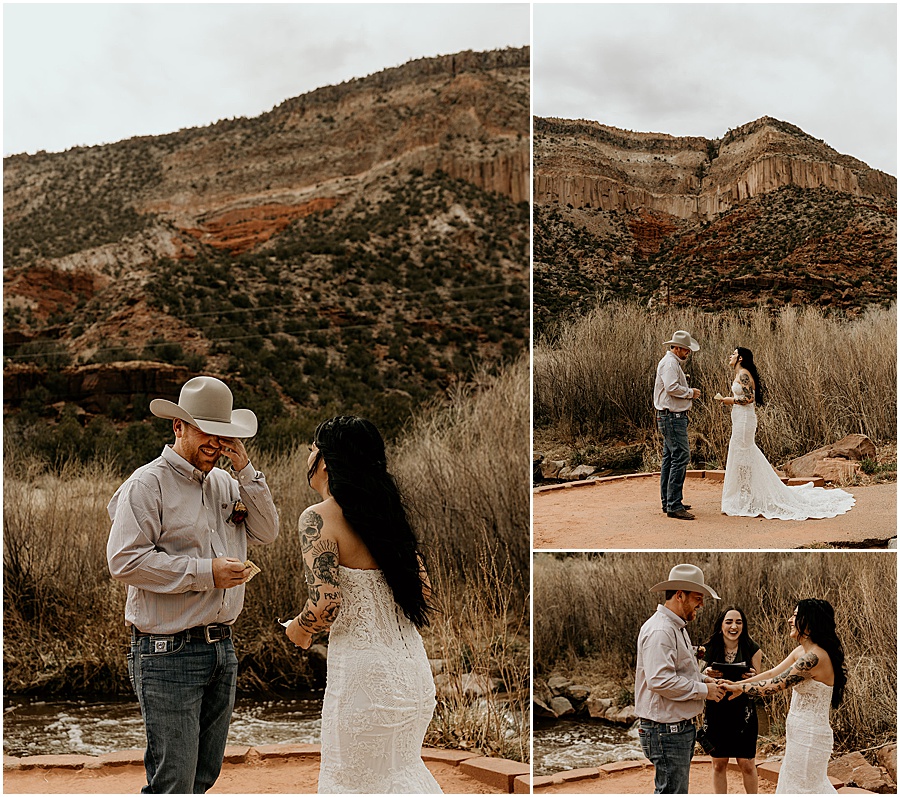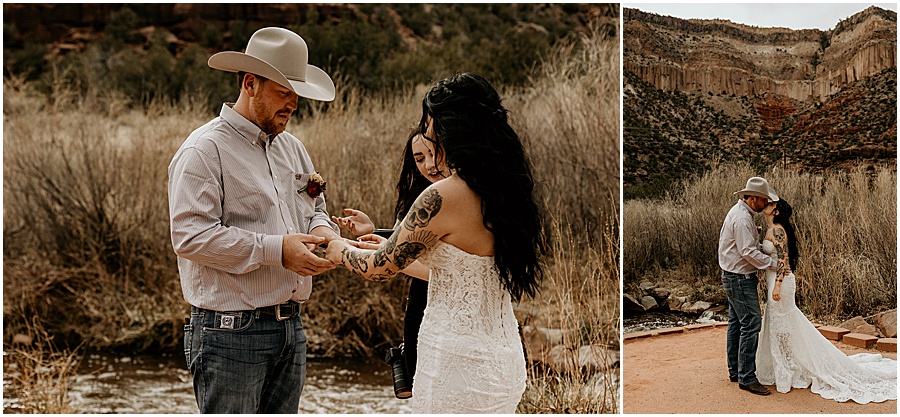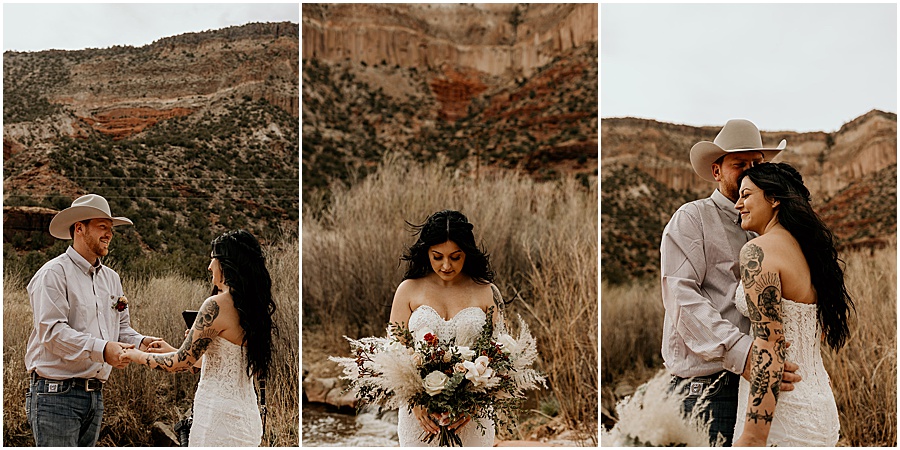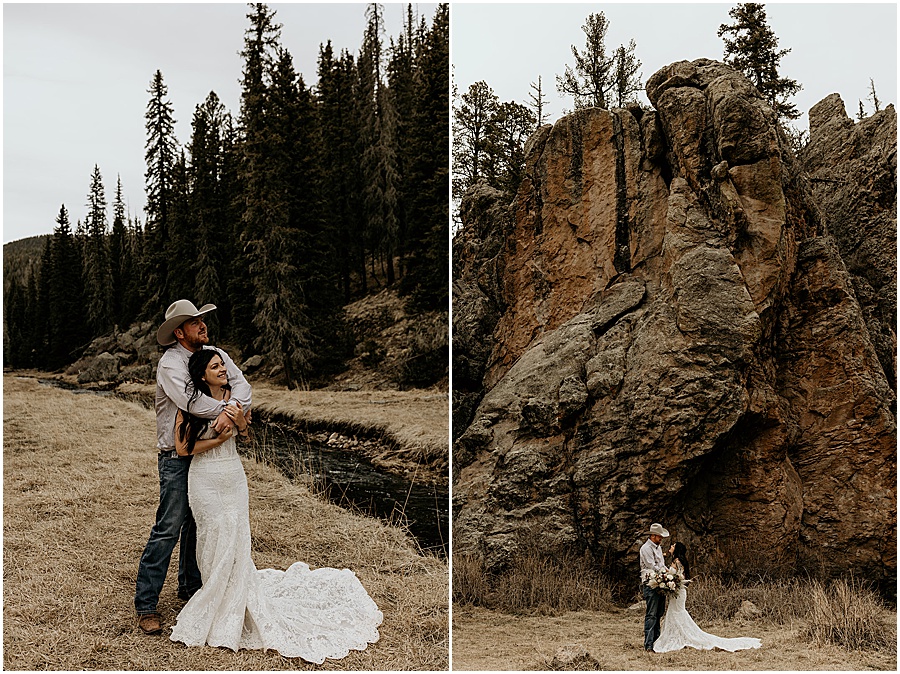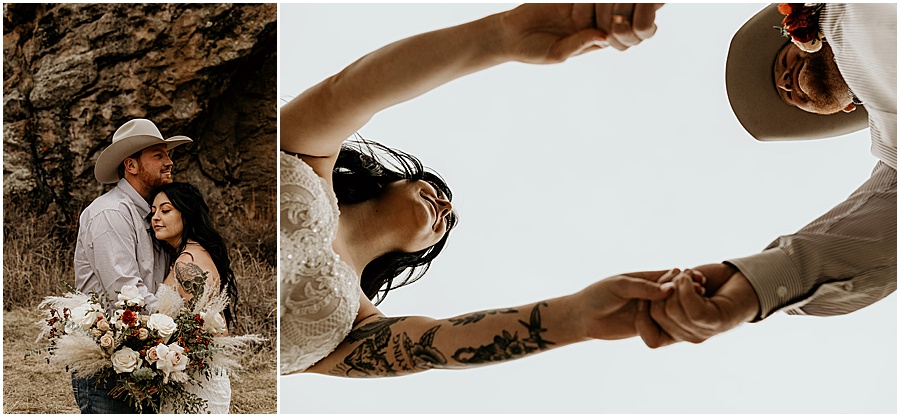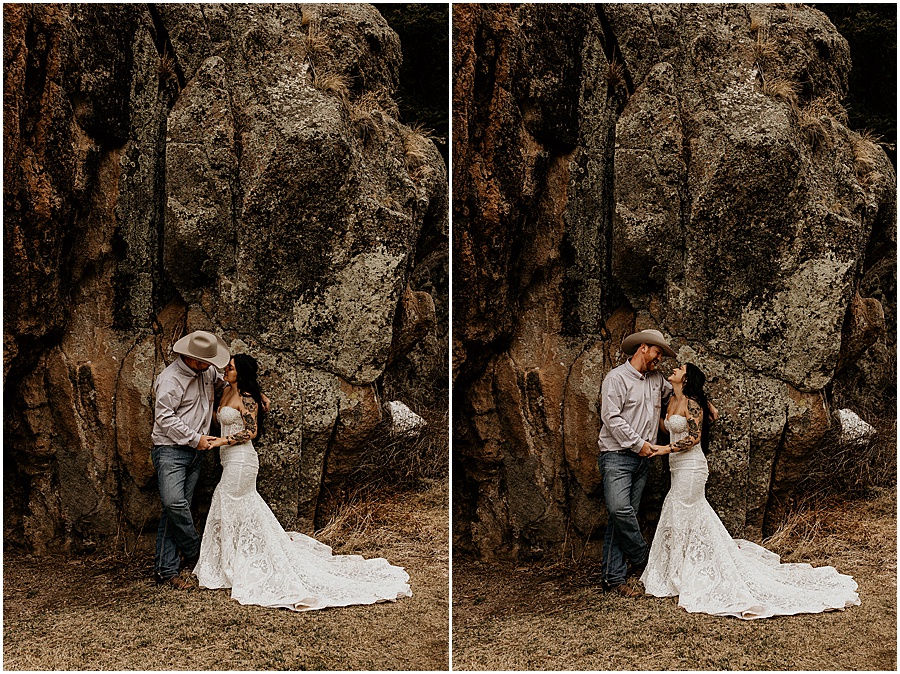 HMUA: Something Ginger
Florist: Floral Elegance
Dress Designer: Galia Lahav
Bridal Boutique: Stanley Korshak