And just like that, autumn is upon us!
Sure, we have a few weeks before the season officially turns, but crisp mornings that give way to gorgeously gloomy afternoons have had us cozied all the way up. We're ready for fall weddings, hot coffee, soft sweaters, and what else? Oh yeah — vibrant foliage and pumpkin everything!
It's hard to remember the minutiae when you're in a full swoon over a love-filled celebration. It's even harder to remember the fine details when it's your love-filled celebration.
So we asked an expert on behalf of soon-to-be-married folks — how do engaged couples keep track of every little thing? What are the most common things that couples forget on their wedding day? The answers are, respectively:
1. Hire a competent, experienced wedding planner so you don't have to stress.
2. Keep scrolling.
Taylor, the go-to specialist for New Mexico weddings and creative force behind Lace and Bow Bridal Events has shared her industry-insider info on what couples need to remember on the big day. Below are 5 of Taylor's top 10 things that every couple forgets.
So grab a warm beverage, a snuggly blanket, and settle in to learn how to not drop the ball for your fall wedding!
---
Top 5 Things to Not Forget on Your Wedding Day
---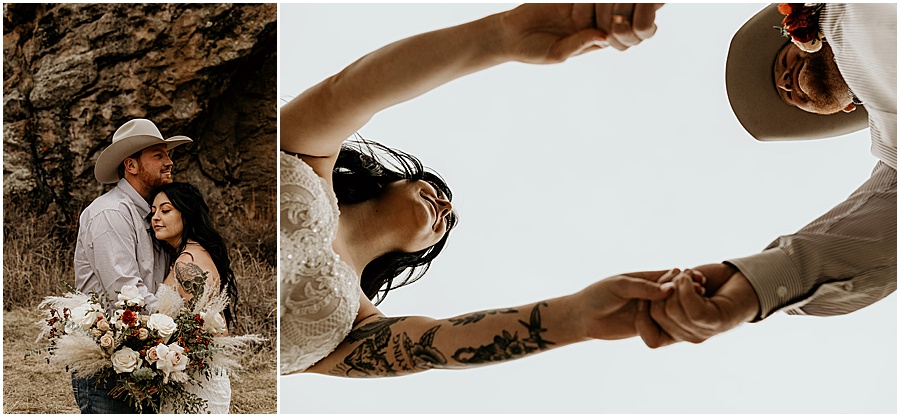 1. Accessories
Something borrowed, something blue — old or new, your accessories are the icing on top of your wedding attire. And, sometimes, they're the ultimate sidekicks.
Whether you are walking in grass, dirt, on rocks or concrete- heel stoppers will keep you and your bridesmaids from ruining your heels and walking off balanced. These can be purchased online for a great price. You will also want to be sure to bring ALL your accessories possibly wanted, whether for just pictures or to actually wear down the aisle.

Especially, do not forget the ring box!

-Taylor, Lace and Bow Bridal Events
2. Morning-Of Outfit & Overnight Bag
You already know what you'll be wearing during the culminating event — hopefully! — but do you know what you're wearing before and after?
As crazy as this sounds, be sure to pack a loose tank top or robe for the morning of your wedding. It is recommended not to put on a fitted Bra during the day, as to avoid bra lines on your skin that will be visible in pictures. Also, in case you leave the reception and go straight to a hotel for your wedding night, be sure that your point of contact has placed your overnight bag in your get-away vehicle.

You do not want to end up at the hotel with your wedding dress being the ONLY thing to wear the next day at check-out.

-Taylor, Lace and Bow Bridal Events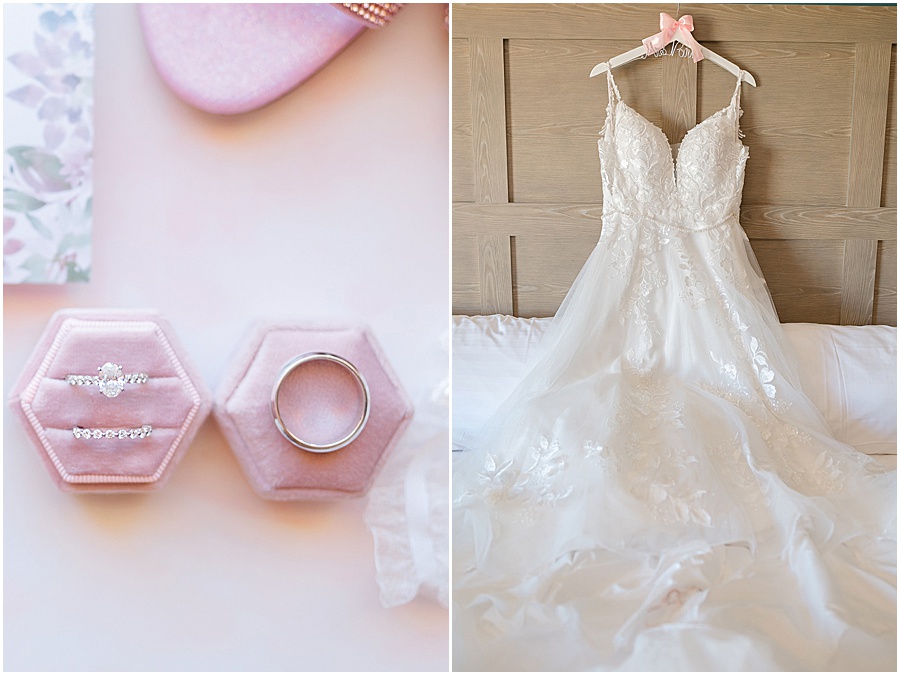 3. Tips & Gifts
It's true, this day is all about you… But don't forget about the creative professionals who have made your scintillating celebration possible.
Be sure to know the proper vendor tip percentages. Certain vendor categories should be tipped more than others, such as a planner, photographer and videographer. Research or speak to a wedding coordinator about the proper tipping etiquette. Place tips in labeled envelopes to be given to vendors on the wedding day.

Be prepared to give gifts to your wedding party, as well as gifts for your parents. Make it something special and memorable.

-Taylor, Lace and Bow Bridal Events
4. Wedding Stationery
Let's get one thing straight: You don't have to be an avid scrapbooker for this one! You should remember to snag a copy of your paper goods regardless of your hobbies.
Be sure to keep an extra set of all your stationery, such as an addressed envelope, invitation, RSVP, save the date, program, etc. The photographer will take detailed shots using these stationary items.

You would be surprised how beautiful these pictures can be when combined with your accessories, shoes, rings, veil, etc.

-Taylor, Lace and Bow Bridal Events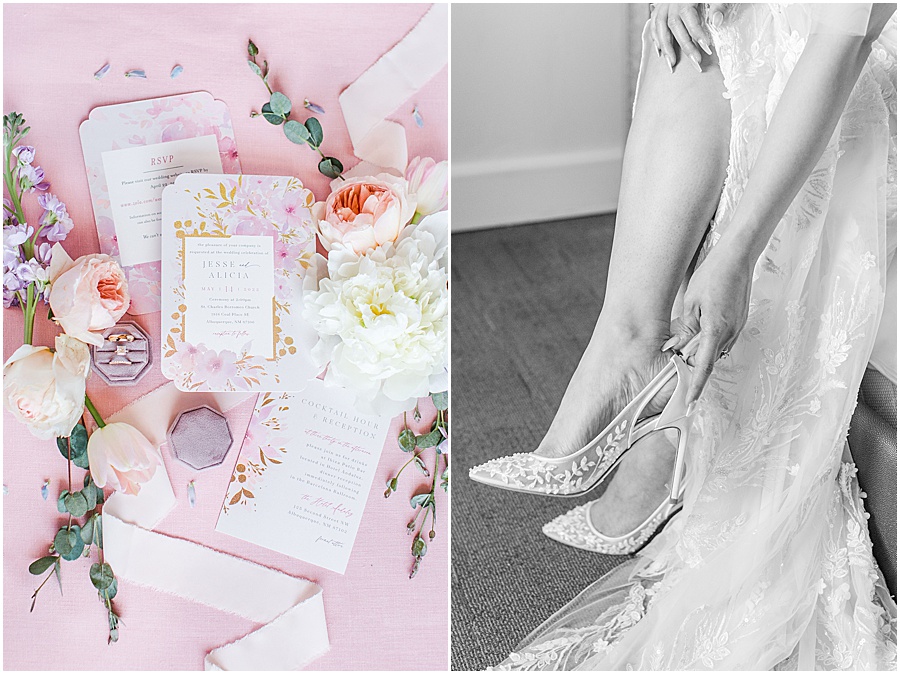 5. Meals
This one probably belongs in the #1 spot. Because, let's be real, nothing — not even your wedding day — is fun when you're hungry, frazzled, and running on fumes.
Eat breakfast. This sounds ridiculous, but believe me- you will be too busy and will forget to eat something the morning of. As the center of attention, you will be busy getting hair and makeup, taking photos, laughing with your bridesmaids, and completely forgetting to eat and drink something. Nobody wants you to pass out while walking down the aisle.

Just eat something and be sure to stay hydrated. Also, make note of all vendors who require vendor meals. This information should be listed within their contract. If you have hired a coordinator, he or she will let you know the total vendor meals to include in your final count for the caterer.

-Taylor, Lace and Bow Bridal Events
Want more tips from Taylor's years of experience as a wedding planner in New Mexico? Pop on over to our free wedding planning resource page to find all 10 of her top things to remember on your wedding day!