If you love love as much as we do — and you must, if you're here — then buckle up, Buttercup!
Today, we'll be traveling to the place where sun-caked dirt roads meet sweeping, starlit skies: Rodeo, New Mexico. This secluded corner of our Southwestern state served as a backdrop for a love story that unfolded like a whispered secret between lifelong friends.
And, because locally-beloved wedding photographer, Crystal Cousin, was there to capture every perfect, shimmering moment, you'll be in on the secret, too. Aren't we so lucky, here in the whirlwind of New Mexican weddings?
We think we are. So, read on, lover-of-love! Below, a peek into this romantically clandestine elopement awaits.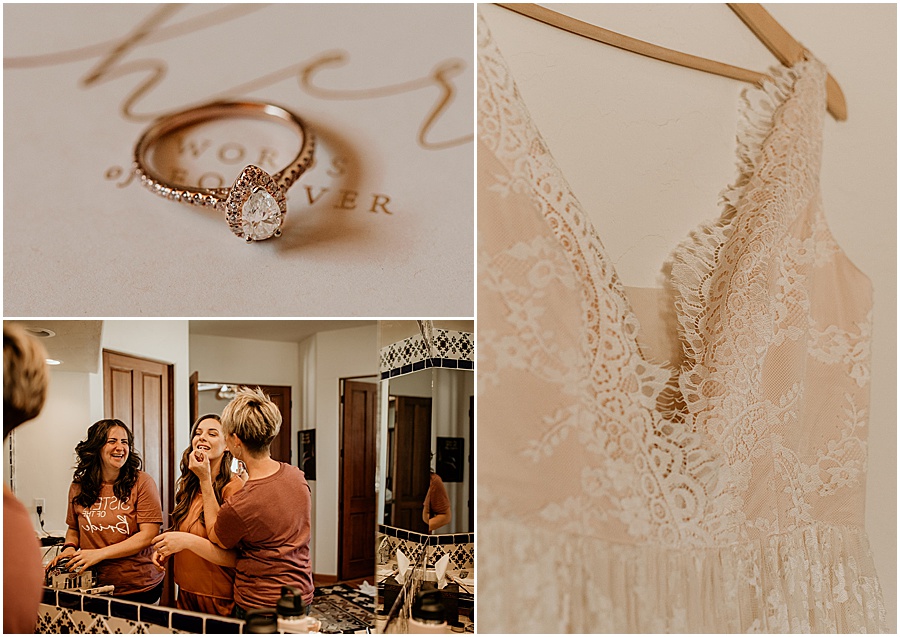 Cassi and Drew were a client-turned-friend situation, which is always fun.

They had moved from Utah to Albuquerque during the COVID-19 lockdown, and now Drew is finishing grad school at UNM. Like my husband and I, they didn't know anyone out here before they relocated.

-Crystal, Crystal Cousin Photography
It wasn't long after these lovebirds packed up and headed southeast that they called Crystal for engagement photos — smack in the middle of the wedding planning frenzy.
During their engagement session, Cassi and Drew shared that they were to be wed the following year in Utah, and Crystal shared the story of her and her husband's idyllic elopement. Cassi, understandably, lamented about how stress-free and breezy an elopement sounded — with so many details to decide and delineate, planning a wedding isn't always a walk in the park.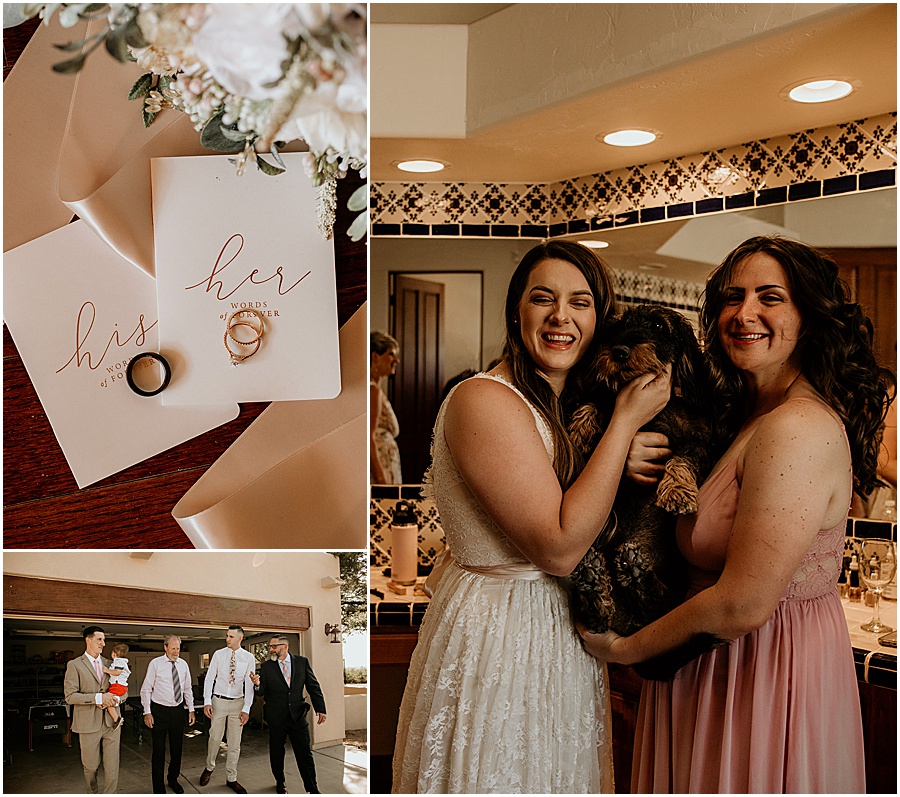 Lo and behold, a few months later, Crystal got word that the lovely twosome had scraped their original plan — Cassi and Drew were going to elope in Rodeo, New Mexico surrounded by their nearest and dearest loved ones.
Cassi and Drew had found a big, beautiful AirBNB in the desert, planning just to invite their parents and siblings. It was a super cute, super secluded property out in the middle of nowhere that perfectly fit their vision for their day.

Crystal, Crystal Cousin Photography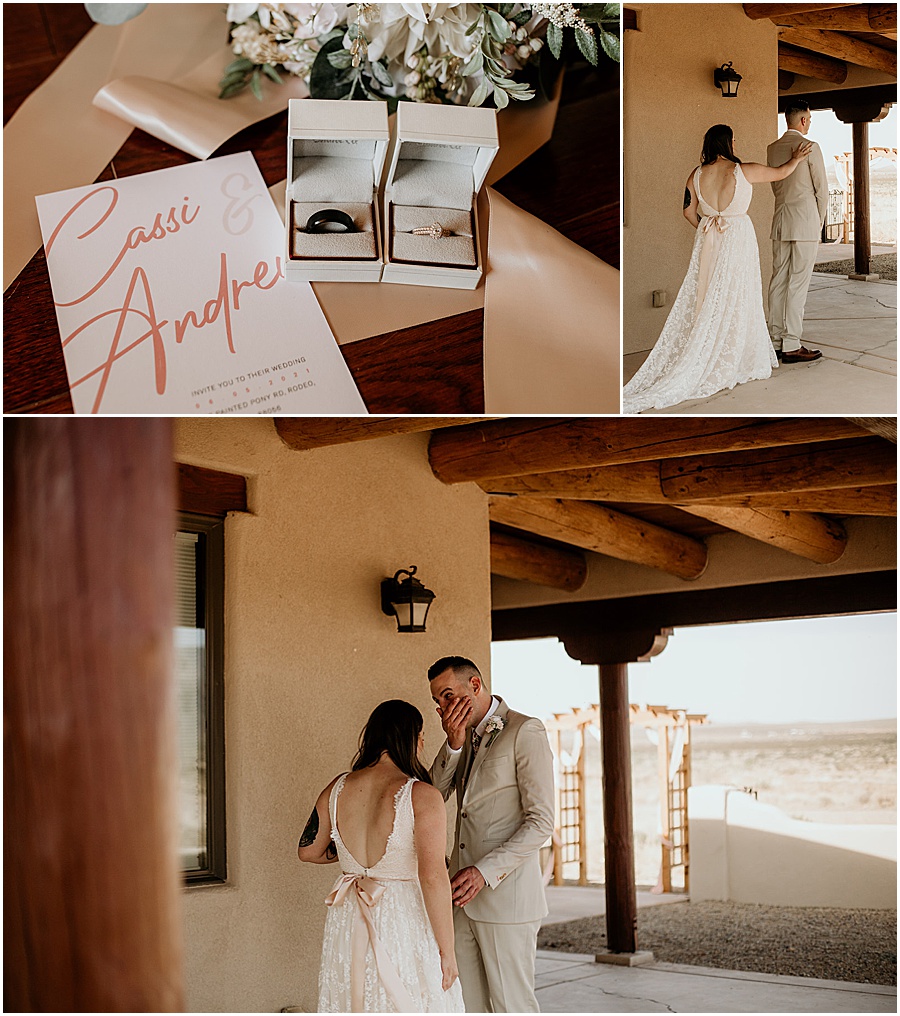 Is it the serenity of the expansive views and the enchanting desert flora, or is it the palpable affection between Cassi and Drew that has captured our hearts so?
Or maybe it's the DIY details, handmade with care by the newlyweds' loved ones? (Really, it's all of the above.)
All hands were on deck for this divine celebration of love — Cassi's designed their wedding invitations, her mom's partner built the wooden arch that framed their vows, and Drew's dad officiated the ceremony for them. The day, while more intimate than perhaps they had originally planned, ended up spreading love as far and as wide as the New Mexican skies.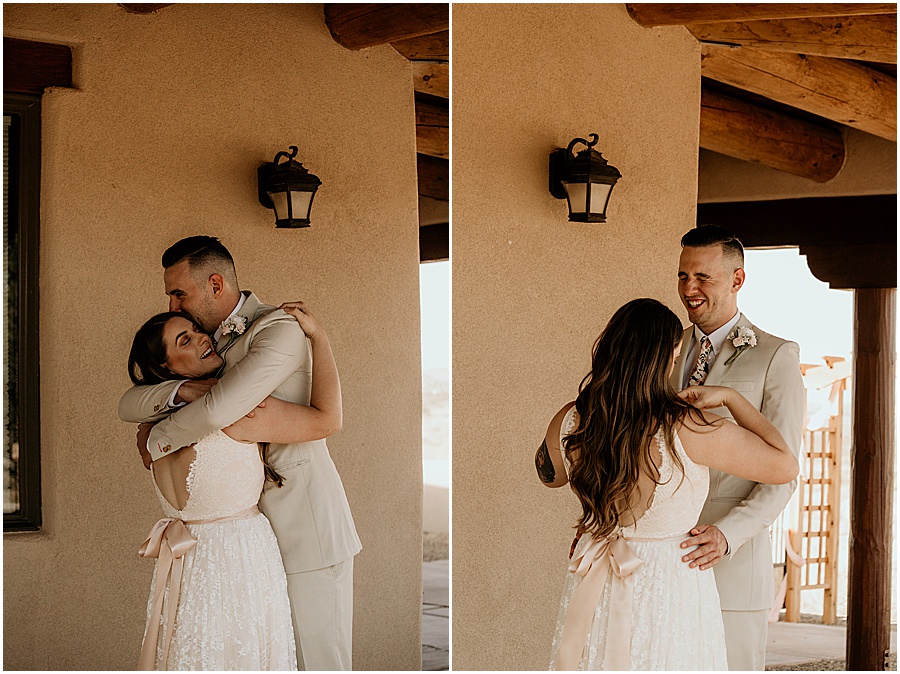 Thank you to the creative force behind the lens — Crystal, of Crystal Cousin Photography — for letting us live vicariously through your impeccable photographs.
And to the newlyweds: As you ride off into the sunset of your new life together, may every step be filled with the same passion and adoration that surrounded you on that beautiful day in Rodeo, New Mexico.