Fit is flattering.

Sarah, SeraMari Bridal & Alterations
If you've been reading along on this blog of all things love for a little while now, you might be wondering…Is this girl for real?
After writing many hundreds of blogs about local weddings, styled shoots, wedding shows and events, local wedding professionals, wedding planning tips and deals, wedding trend forecasts, and more… you might start to question if we really are swooning over every little detail and vow, like I say we are in every post.
Who could blame you?!
Here's the short answer: yes, we really are. You know that saying about how, if you find work that you love, you'll never work a day in your life? That's what's happening here.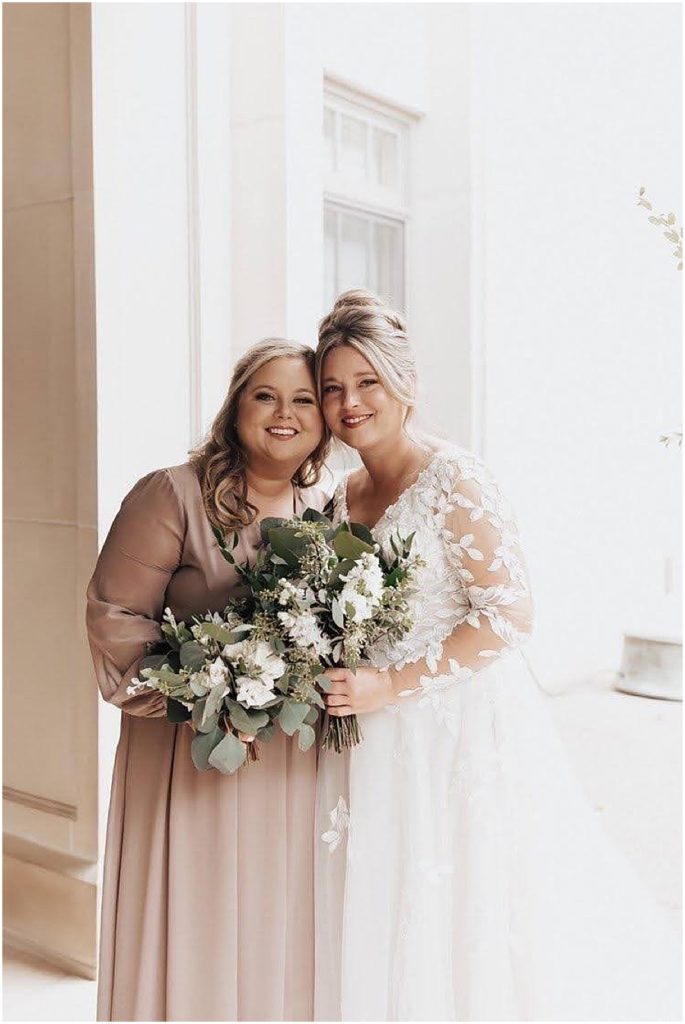 For me, Zelda, the blogger on the Wedding Collective New Mexico team, the most fun part of working with and writing about our local wedding scene for nearly 6 years now, is that with each passing year, I get to share a little bit more of my heart here on this platform.
We're equal opportunity lovers of love, though, so even if I, in particular, might gravitate towards the details of weddings and styled shoots that match my aesthetic sense, we're constantly sharing guest blogs, new perspectives, and different ideas.
What unites allllll of this content, no matter what, is love.
So I do really, genuinely love writing about weddings and the small businesses in New Mexico (and now Colorado, too!) that make them possible. Every once in awhile though, there will be a particular business, wedding, or event that I feel extraordinarily passionate about, so my computer gets to witness a little happy dance before I start typing.
This is one of those posts!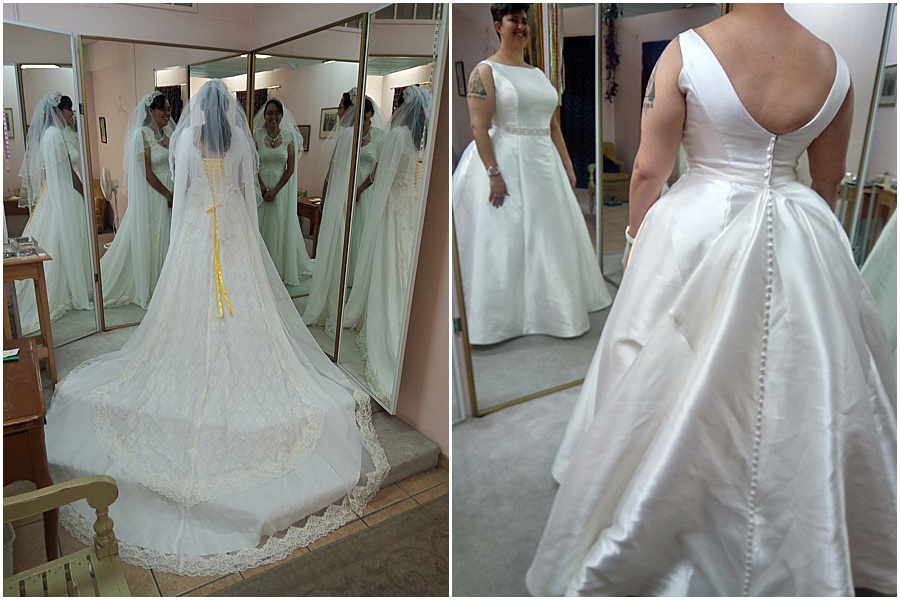 For those of you who don't know – which is everyone because I've yet to share this part of my heart here – I got my start in weddings at the seasoned age of 15, at a bridal store in Denver, Colorado.
While there, I had the opportunity to test out pretty much every role in the upscale shop, but the department I loved most dearly was…alterations.
Which brings us to the actual point of this blog, and the part that made me do the aforementioned happy dance: introducing you, lovely reader, to SeraMari Bridal & Alterations!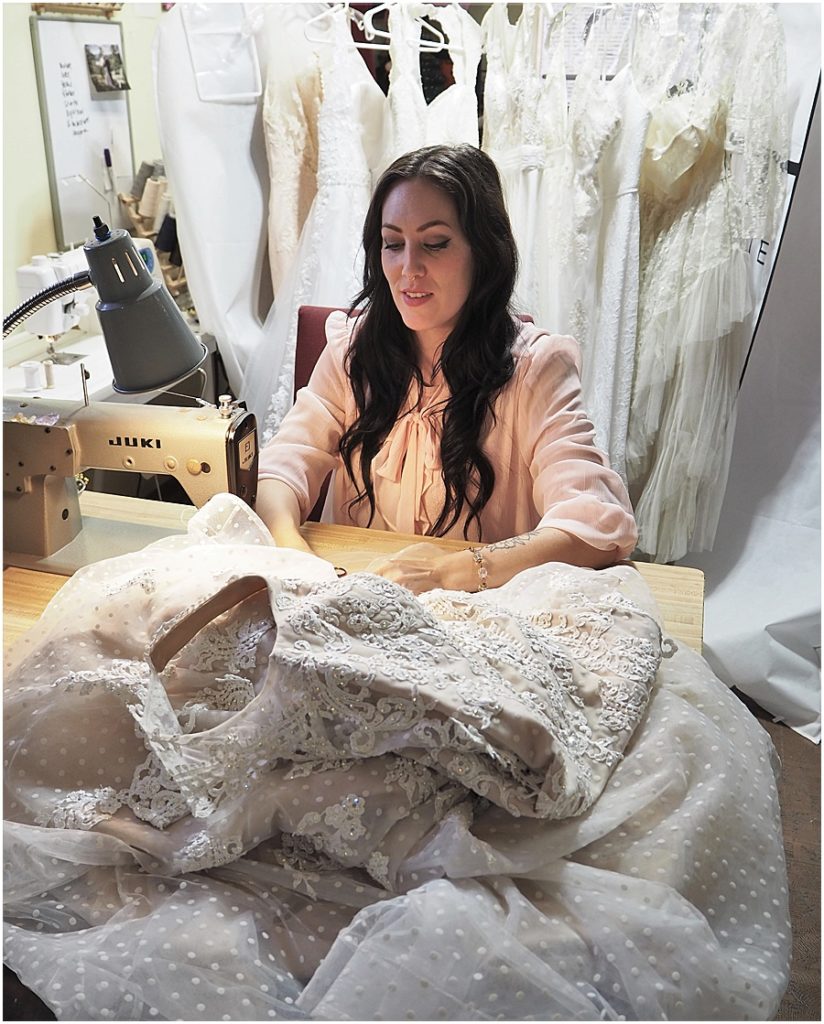 Sarah, the head seamstress and creative force behind SeraMari Bridal & Alterations, has been sewing for half her life and specializing in bridal alterations for over ten years now.
As a self-identifying lace hoarder and lover of all things fancy and frill, Sarah exemplifies the perfect balance of letting your personality shine through in your work, without letting your aesthetic preferences overshadow that of the actual lovebirds'.
That's why her motto is: fit is flattering. She brings no preconceptions about what you or your dress should look like – what matters is that you feel your absolute best, whatever size or shape that absolute best takes on.
As Sarah says herself, she knows she's done her job well if no one can tell she's done her job. That's the ultra natural, second-skin kind of fit that she crafts for her brides. If that sounds really special, it's because it is.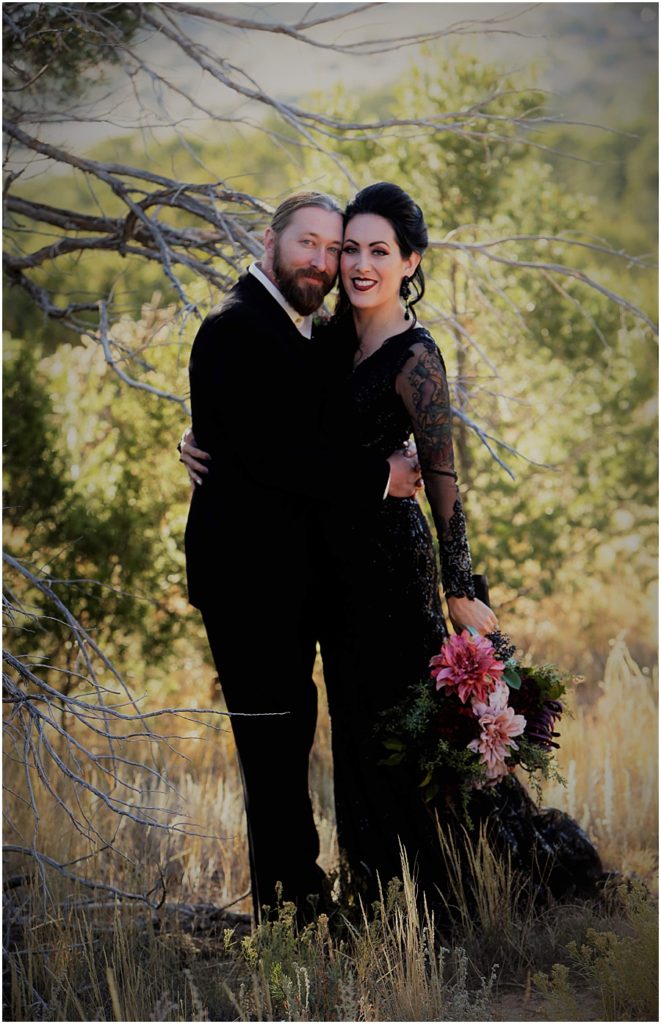 Wedding alterations in general is a really special field, and one that I don't think gets enough love. In fact, in all my years of writing, I've only alluded to wedding alterations a handful of times. (I know, it's criminal.)
What made me adore being in the alterations department as a teenager, even though I didn't actually do any of the sewing or magic making, was watching firsthand how a wedding dress could transcend into something so much more than just a dress.
It didn't matter if, during the first fitting, I liked this bride's gown better than that bride's gown or vice versa. As these brides would return for their second, third, and final fittings, both they and the dress would be transformed.
I'm not ashamed to say that there were a lot of happy tears shed between the brides, the seamstresses, and I!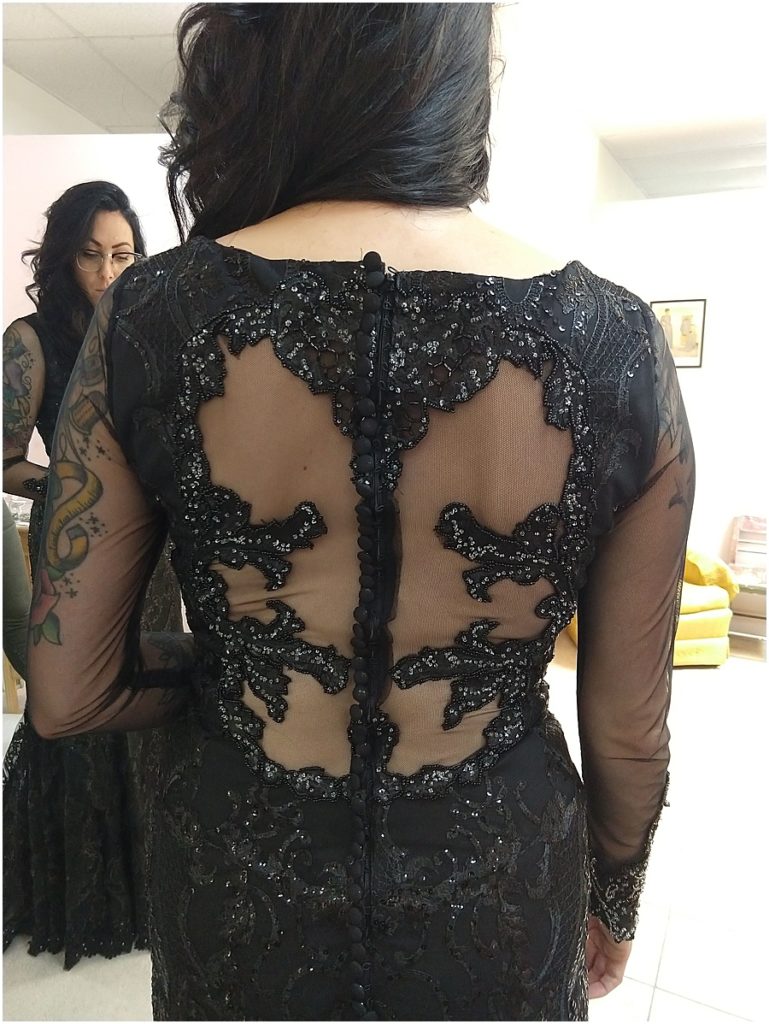 We talk a lot about the importance of being comfortable on your wedding day. It's why we recommend getting to know your photographers and officiants before you book, doing makeup and hair trials with your beauty experts, and getting a free consultation with a local wedding planner.
So, wherever you are in the wedding planning process, it's time to start looking for your seamstress.
Whether you're revamping your mother or grandmother's vintage wedding gown, buying off the rack, or ordering your gown from a designer, there are going to be alterations needed. And really, that is one of the best parts of wedding gown shopping!
Because, if you work with an expert seamstress like Sarah of SeraMari Bridal & Alterations, you'll leave your fittings with a gown that fits like you were born in it. It'll wear on your frame like your love story does, highlighting all the parts of you that make you feel most lovable, comfortable, and perfectly unique.