If you've been hanging out here for a little while, then you probably know by now that we, your Wedding Collective team, are all about saving money on your wedding.
Like, all about it. We share everything from industry insiders' expert advice and New Mexico-specific guides for budgeting to local deals and giveaways galore on this little corner of the internet.
While we do spend a lot of time figuring out crafty solutions for the modern couple, there's one area in which we believe, in our humble opinions, corners should never be cut.
That is: your officiant.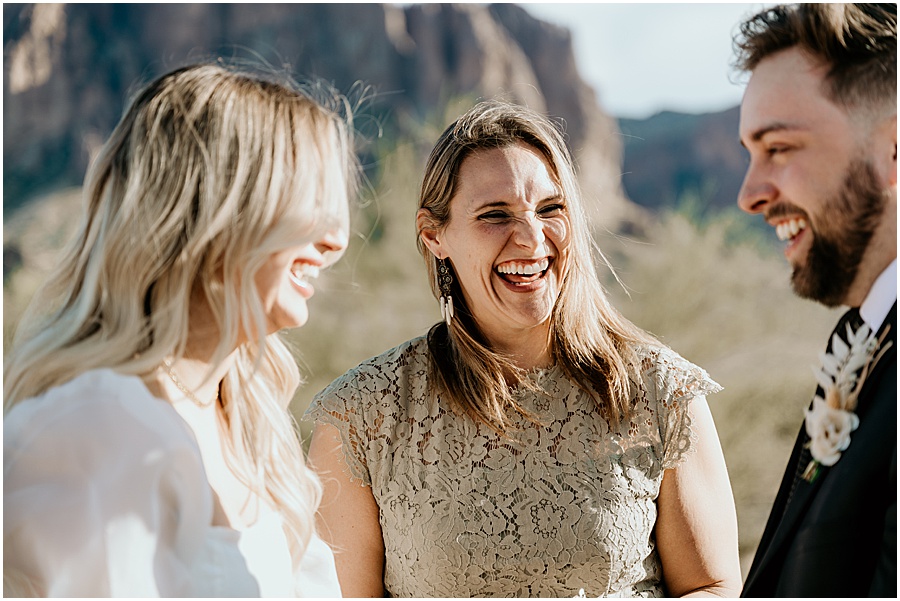 Your wedding ceremony is a beautiful, momentary thing that will live on in your heart and memory for life. It might be tempting to let your loveably awkward uncle get a cheap license online, but having an experienced officiant you trust brings a sacred level of authenticity to your ceremony.
That's what we want for your love story, and we believe that's what you deserve.
Thankfully for all of us, there are officiants like Brittany out there, doing this magic work for lovebirds with both care and passion.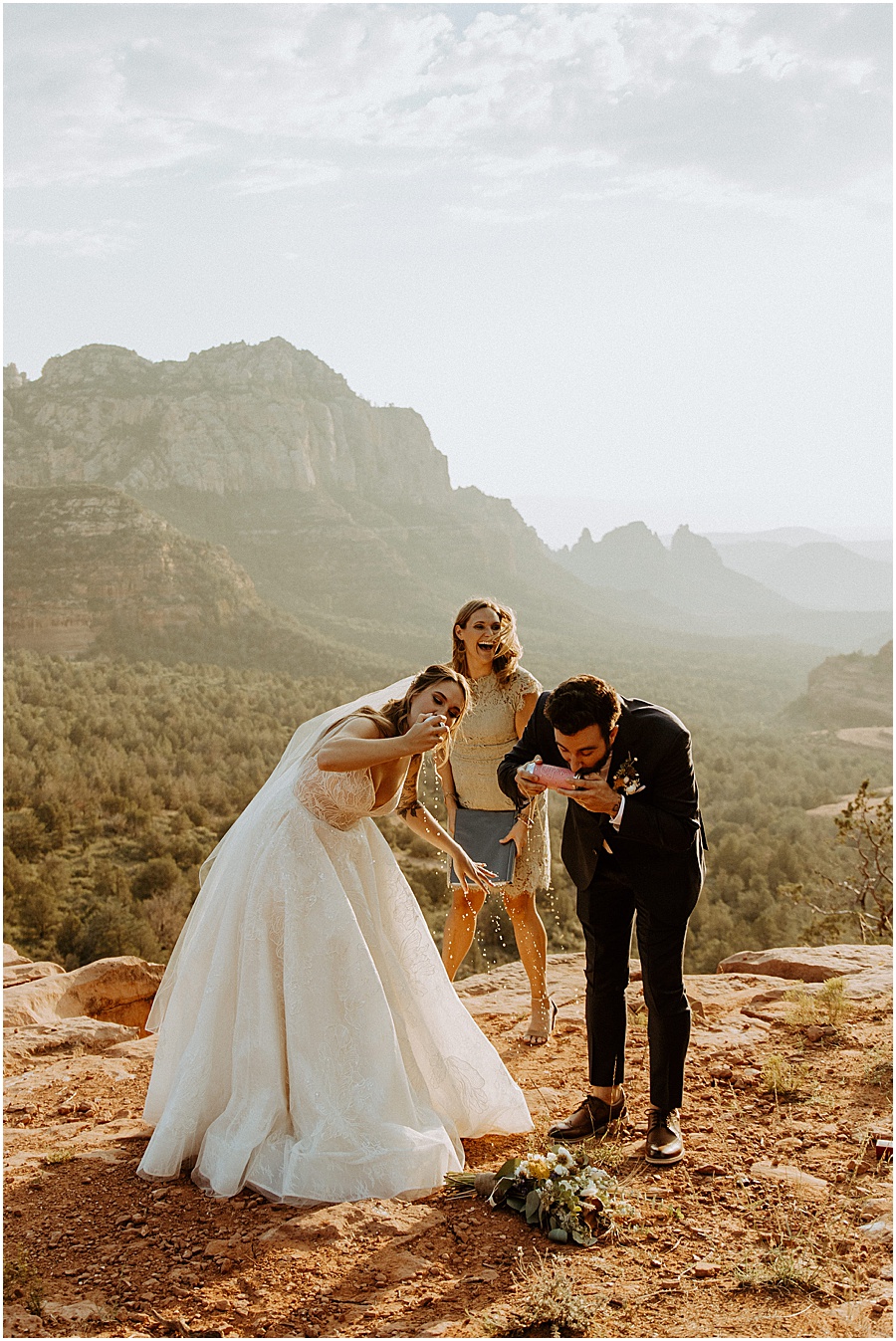 I was nervous to hire someone who didn't know us. I've been a guest to weddings where the officiant messed up the couples names or said things that were very general. I've many times thought, this person clearly doesn't know them. Brittany got to know us, made it personal and did an amazing job.

[…] 10/10 I would recommend her to family or a friend.

– Kendra D.
Brittany is the creative force behind Officiating by Brittany. Based here in the Southwest, Brittany has been officiating weddings for over 8 years and specializes in ceremonies that make her couples light up with joy.
From intimate elopements to grand events with hundreds of guests, Brittany has experience crafting ceremonies that cater to every couple's unique, authentic vision. Her approach is anything but templated — Brittany works closely with each couple to truly understand their story, values, and personalities.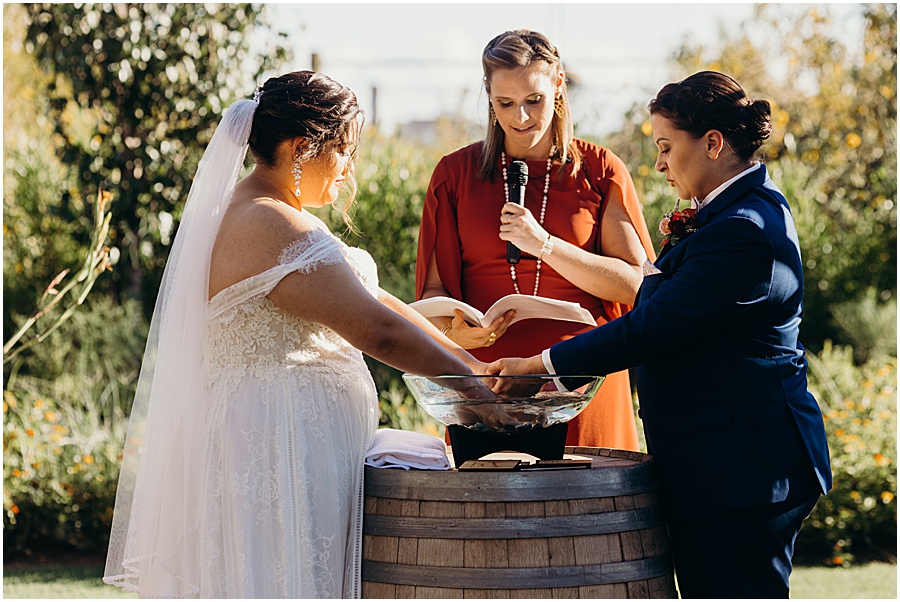 Brittany helped create the wedding ceremony we always dreamed of. She was sweet, personable, and truly invested in bringing to life the essence of "us" that everyone in attendance was able to see and feel.

She was beyond helpful in assisting us to piece together our personal vows and sending Zen vibes to calm our nerves before and on the big day! Brittany took the time to truly get to know us and our love story which was reflected in her words at the ceremony.

She was always highly responsive and reaffirming. For anyone looking for an officiant who is genuinely invested in creating your ideal ceremony, it's Brittany!

– Gabriela J.
Whether you want to incorporate non-traditional elements, wear a hot pink dress, or include your guests in the ceremony, Brittany will work with you to make it happen.
But it's not just about the aesthetics. Brittany's background as a wellness facilitator means she brings a deep knowledge of what it means to feel loved and safe to every ceremony she officiates. She believes that true connection and belonging come from honoring each other's idiosyncrasies and holding space for exploration.
And when it comes to weddings, that means creating a wedding ceremony that feels not just beautiful, but meaningful and heartfelt.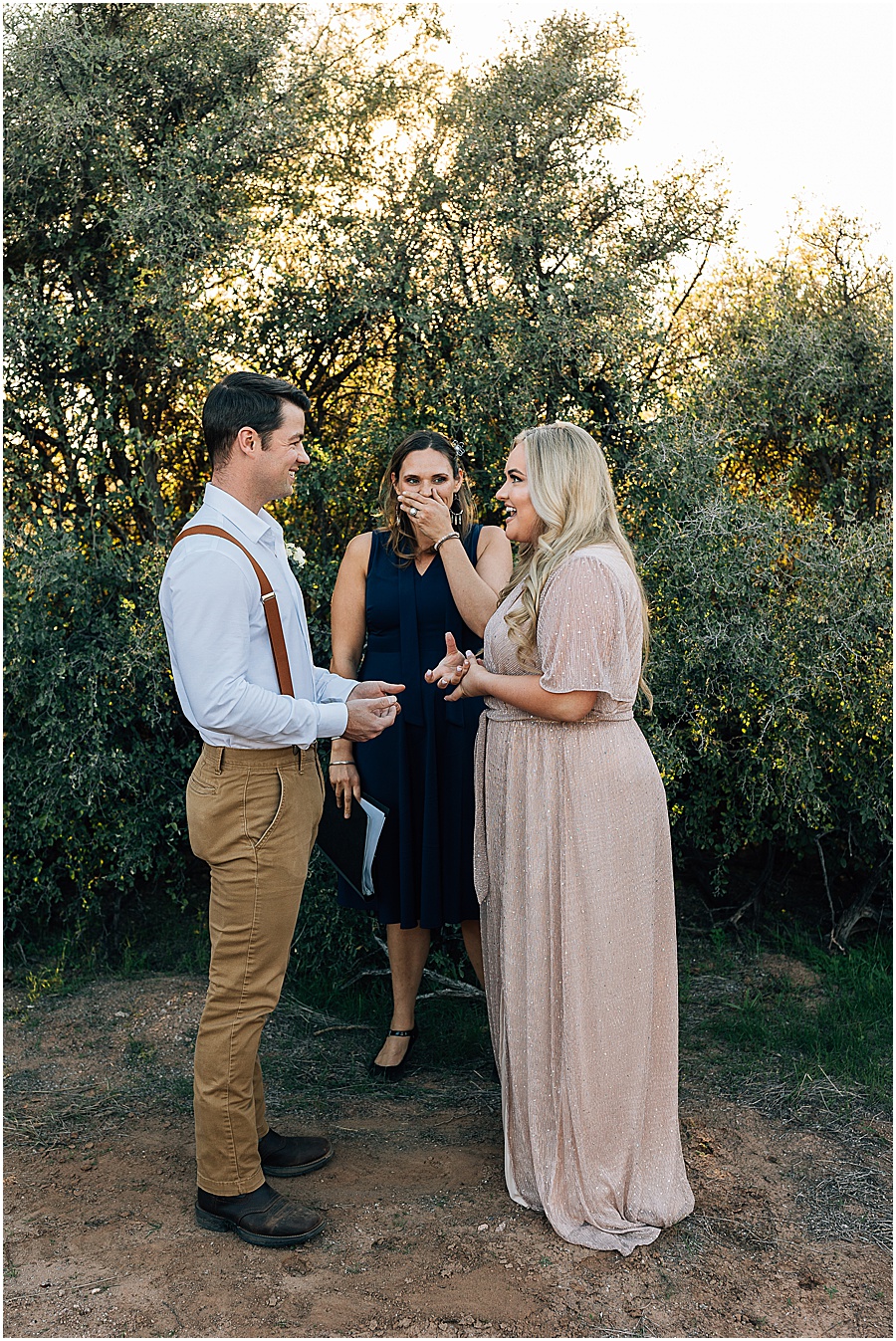 If you're looking for a wedding officiant who will help you create a ceremony that's as unique as your love story, look no further.
With her warmth, creativity, and passion for authentic connection, Officiating by Brittany is the perfect choice for any and all lovebirds in the Southwest. Let's bring the heart and authenticity back to wedding ceremonies!