If you missed the not-so-subtle hint in our last blog post, then boy do we have some exciting news for you! Rather than try to be clever this time though, we'll just come right out and say it:
The Fall/Winter edition of the Wedding Collective New Mexico magazine is on the streets!
After many hours spent redesigning, collaborating with local wedding businesses, freshening up content and contact information, the new print magazine was ready to make her debut! Which means now you can pick up your free copy from one of our many friendors (vendor friends!) in Albuquerque, Santa Fe, and beyond, or you can have a copy mailed to you for free, too! 
(Psst – click here to do either of those magical things.)
And while we have loved every season of the print mag — how could we not?! — this one takes the cake for a few different reasons.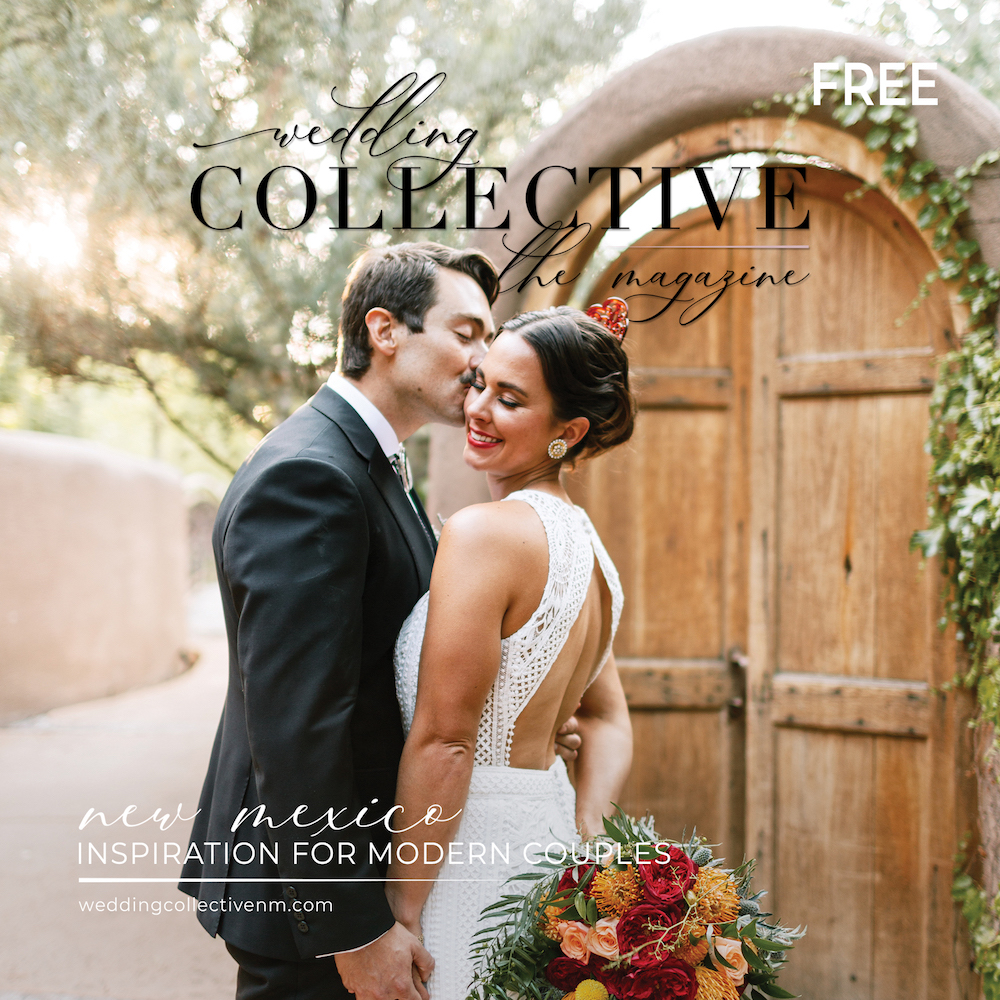 First, we spent quite a few pages shining a spotlight on amazing local women who own, run, and make fairytales come true in their wedding businesses, and it's basically our favorite feature ever. Our last blog was part one of bringing this Warrior Women spread into our digital world!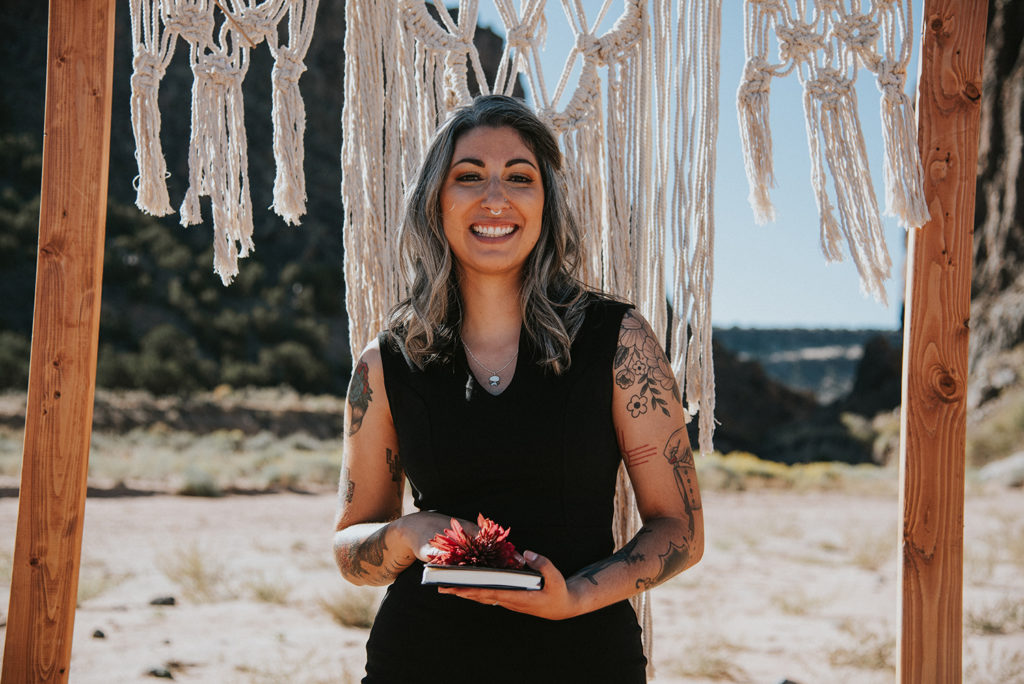 Secondly, our team of creative women over here gave our engagement announcements a brand-spanking-new look. Which means the next time you pick up your free copy of the ultra-comprehensive wedding planning tool, you'll get to see your fiancé's beautiful, smiling face in it looking a bit like this!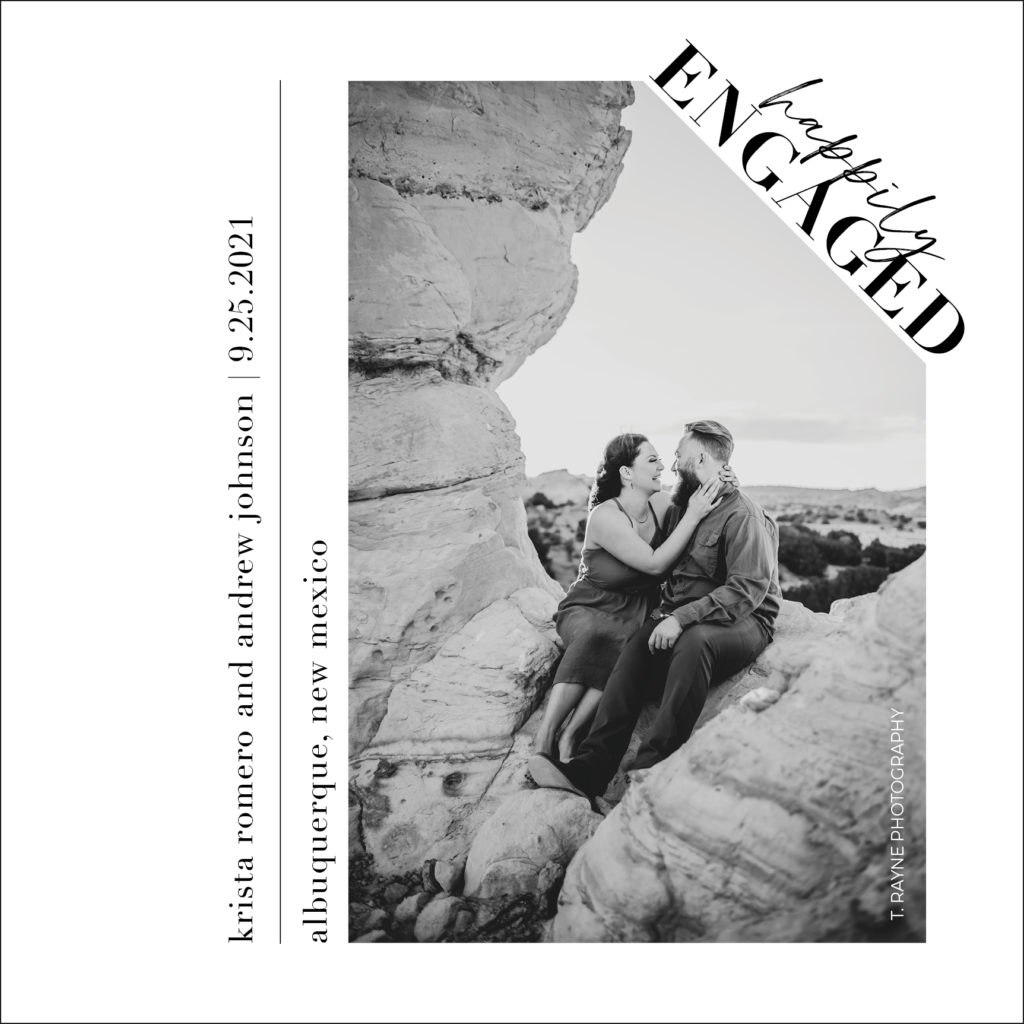 Engagement and marriage announcements have always been one the most special parts of building the magazine for us. It doesn't get much better than connecting with the real-life couples who work with our favorite wedding professionals here in New Mexico — their love stories are the fuel for our creative fire.
What really makes these announcements extra sweet though, is the genuine delight that bubbles up when a couple sees their photos in print for the first time. Not only does it commemorate your love in a unique way, but the whole free part of the free magazine means that your friends, family, and fans can have a copy too! Totally something worth doing a happy dance over.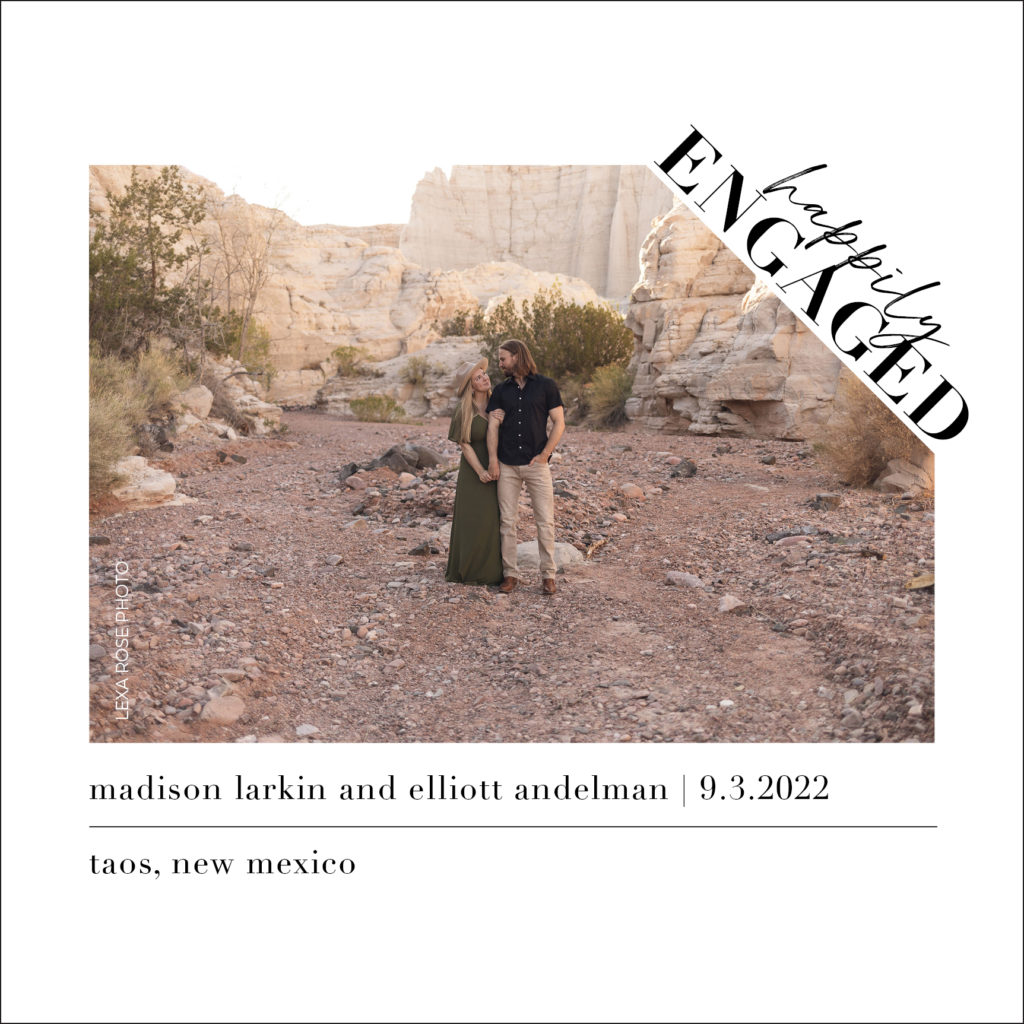 Plus, for future generations, this keepsake is going to be much sturdier than a newspaper clipping — no hate to newspapers.
So whether you're looking for a way to surprise your soon-to-be spouse, or to give your engagement photographer a little publicity, or to share your joy with your community in a cultural timepiece, this is for you, babe!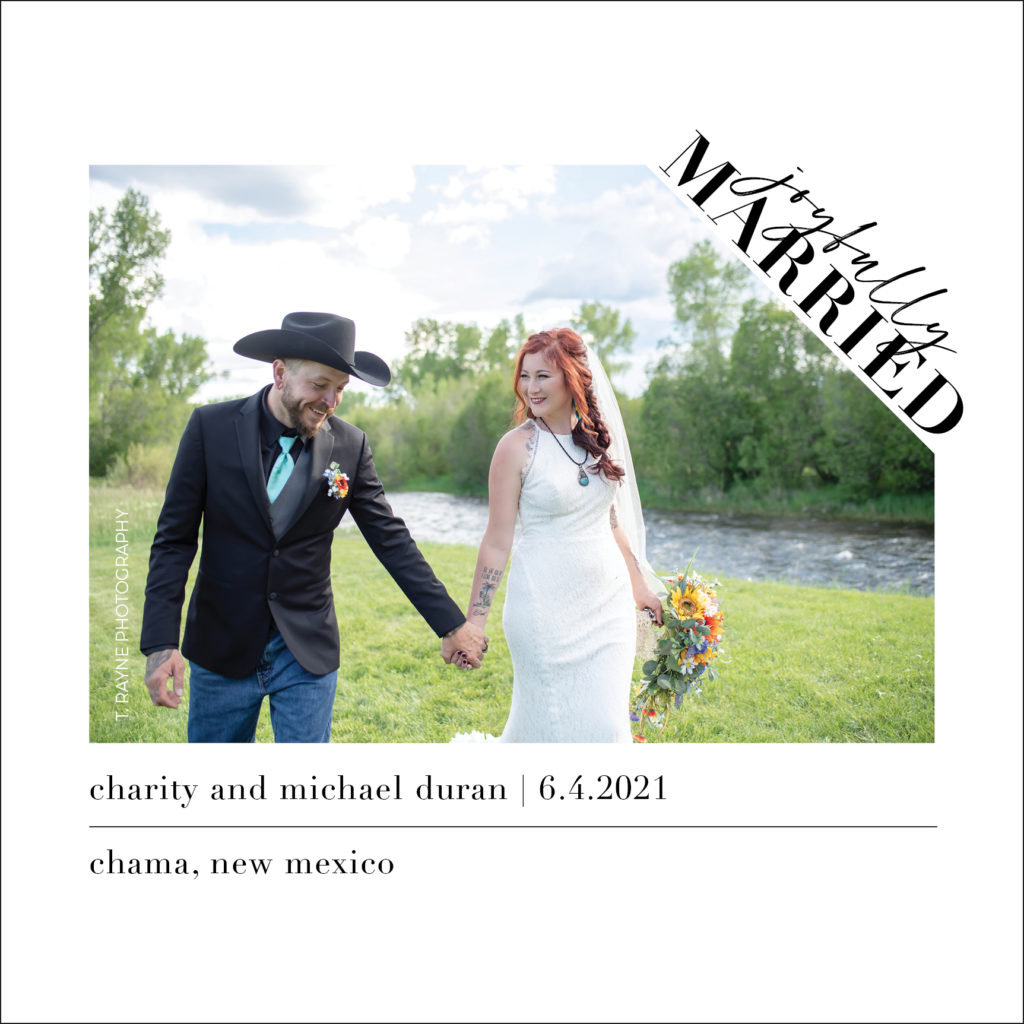 We accept engagement and marriage announcements a couple times throughout the year — now is one of those times! Click here to have your proclamation of love shared in the next edition of the WCNM print magazine. We'll do a little happy dance of our own on the other end!