It's probably pretty clear that we, your WCNM team here in New Mexico, have been around the wedding block a few times by now. Mishaps and magic, ultra-trendy or nuevo-classic, deep downtown or deep in the forest — we've seen it all from our little perch between wedding businesses and local, engaged couples.
So, since we know the ins and outs of our southwestern wedding world, we also have a pretty good idea of how to plan the perfect celebration here.(Which is why we're constantly sharing expert tips and real-life wedding inspo here, of course!)
There are a few obvious wedding planning tips and tricks that you don't have to be an expert to know, like: start with the big stuff – venue, dress, photographer. Easy, right? Right.
But there's one big thing that rarely gets added into the Big Stuff list, instead being relegated to second-tier priorities: your hair + makeup artist.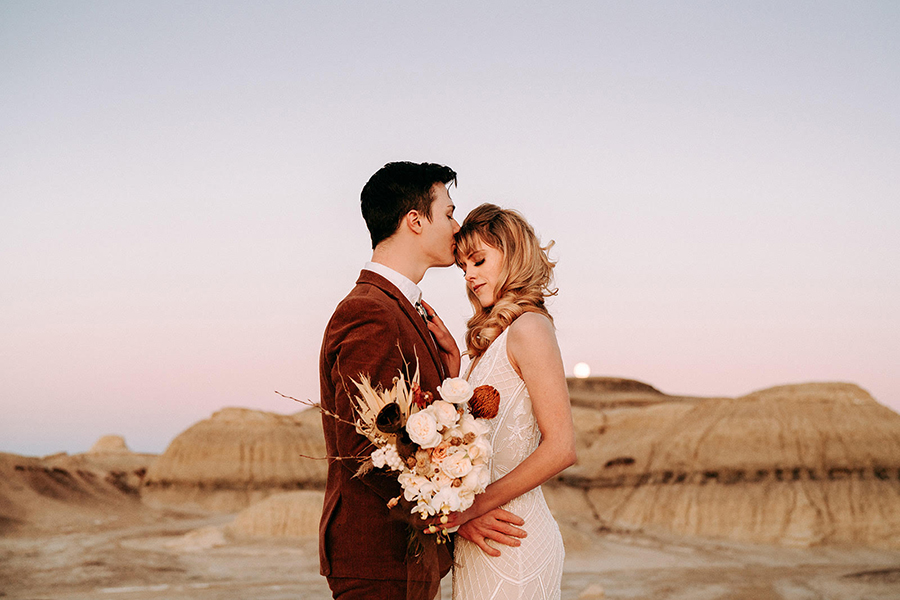 Alana, locally beloved wedding HMUA specialist with A Sa.lon Santa Fe, is the perfect example for why your beauty guru should be higher up on your list.
Not only can you scroll endlessly through photos of her brides looking unbelievably radiant for proof of her expertise, but she's also been cultivating her incredible makeup skills since childhood. So you know it's more than a job or medium for her – it's a burn-in-your-belly kind of passion.
Why does Alana's extraordinary talents and lifelong experience mean that you should book her first, right alongside your venue?
Well, while it's true the love you share should be the focal point of your celebration, there's no denying that you and your partner are in the limelight, too. Which means, you can have every tiny, gorgeous detail of your wedding planned to perfection and still not enjoy your special day if you don't feel as confident and beautiful as you truly are.
It's imperative, then, that you find a HMUA, like Alana with A Sa.lon, that has experience doing makeup that photographs well, lasts all day, and highlights your natural beauty.
This is especially important if you, like me, have an unconventional look or style – trust me. It's been not once or twice, but several times that a new MUA has made me several shades oranger because they were unfamiliar with super fair skin, and yes, it was devastating!
(Thank goodness Alana has been immersed in cutting edge fashion and art since day one, due to her well-known musician parents.)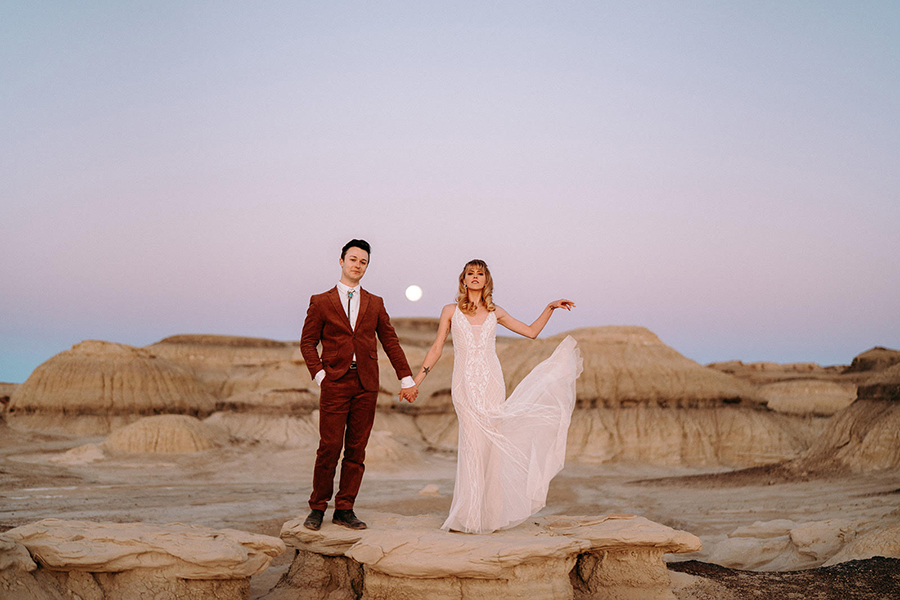 But, the wonderful thing is, once you have your wedding makeup artist ticked off your list, you can actually relax knowing that no matter how your planning unfolds, you'll feel and look your best on the most important day.
So let's bump your happiness and confidence up a little higher on the priority list, yeah? Start your search for the right wedding hair + makeup artist early – maybe even right now! After all, A Sa.lon Santa Fe is the perfect place to begin.