Here at Perfect Wedding Guide, we are simply obsessed with everything sweet. After all, we do work in the wedding industry where every aspect of our lives is basically filled to the brim with love and sweetness. We are super lucky because we get to work with some of the most talented sugar enthusiasts, or should we say dessert experts, in New Mexico, like one of our newest additions to the family–Figs & Honey Cake Co.!
April, magic-maker and owner of Figs & Honey Cake Co., is an absolute genius when it comes to hand crafting the most delectable wedding cakes. She only uses the best ingredients to make her cakes, such as organic eggs and specialty confections. She is upfront about all of the ingredients and even lists them on her website menu so that you know exactly what you and your guests are going to be eating. Say goodbye to all of those mystery preservatives and artificial flavors in store bought cakes and say hello to fresh, elegant, and delicious creations!
Not only do April's cakes taste incredible (and yes, we got to try out a sampler) but they look stunning too. Hand painted cakes and gold leaf embellishments are just a few of her specialties, but the excitement doesn't end there. The frosting comes in a variety of flavors and colors, so you are not limited to traditional buttercream. As the name suggests, the cakes can be any combination of sweet and savory–which is another reason why we think they are so flippin' neat. Want to see a full list of flavors and offerings? Read more about her business here.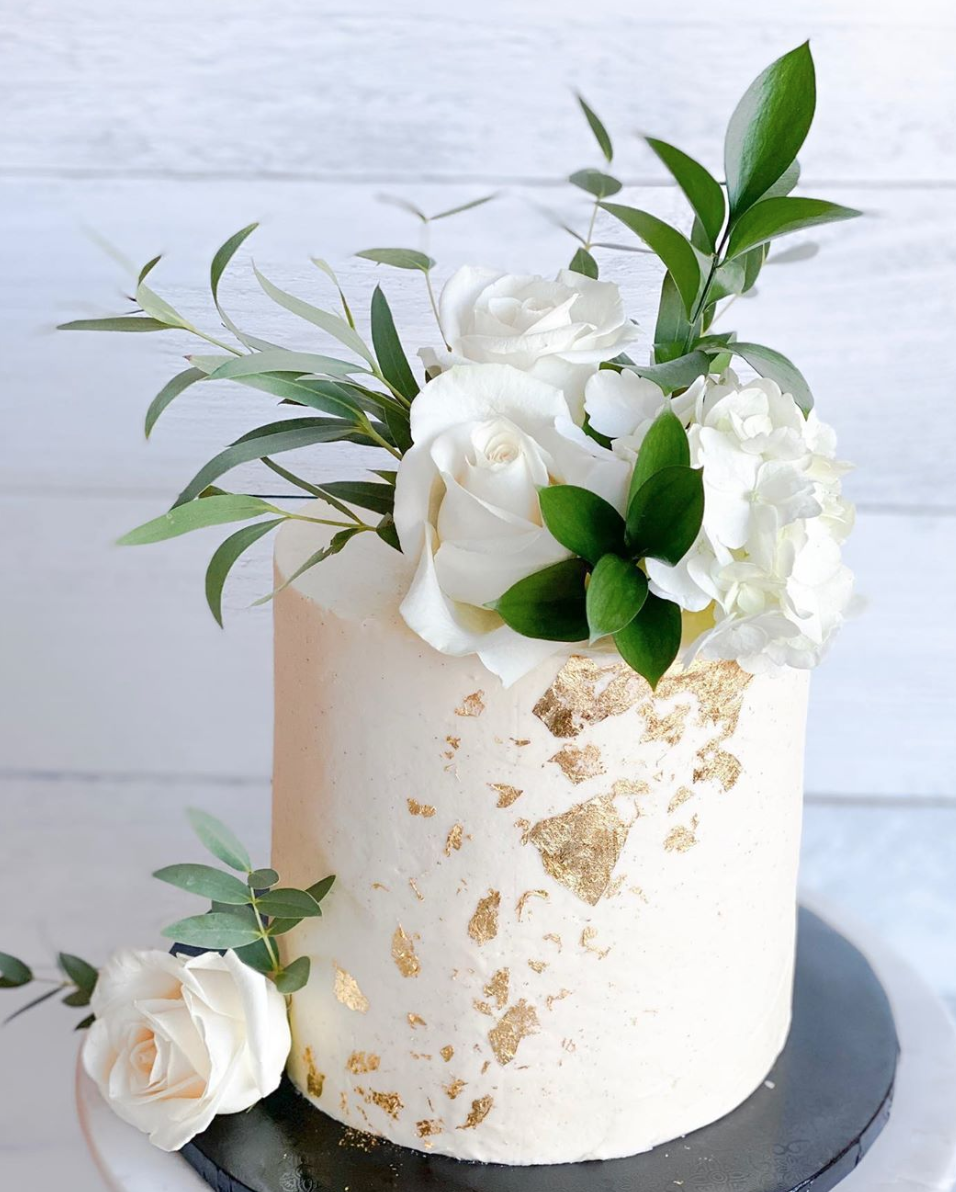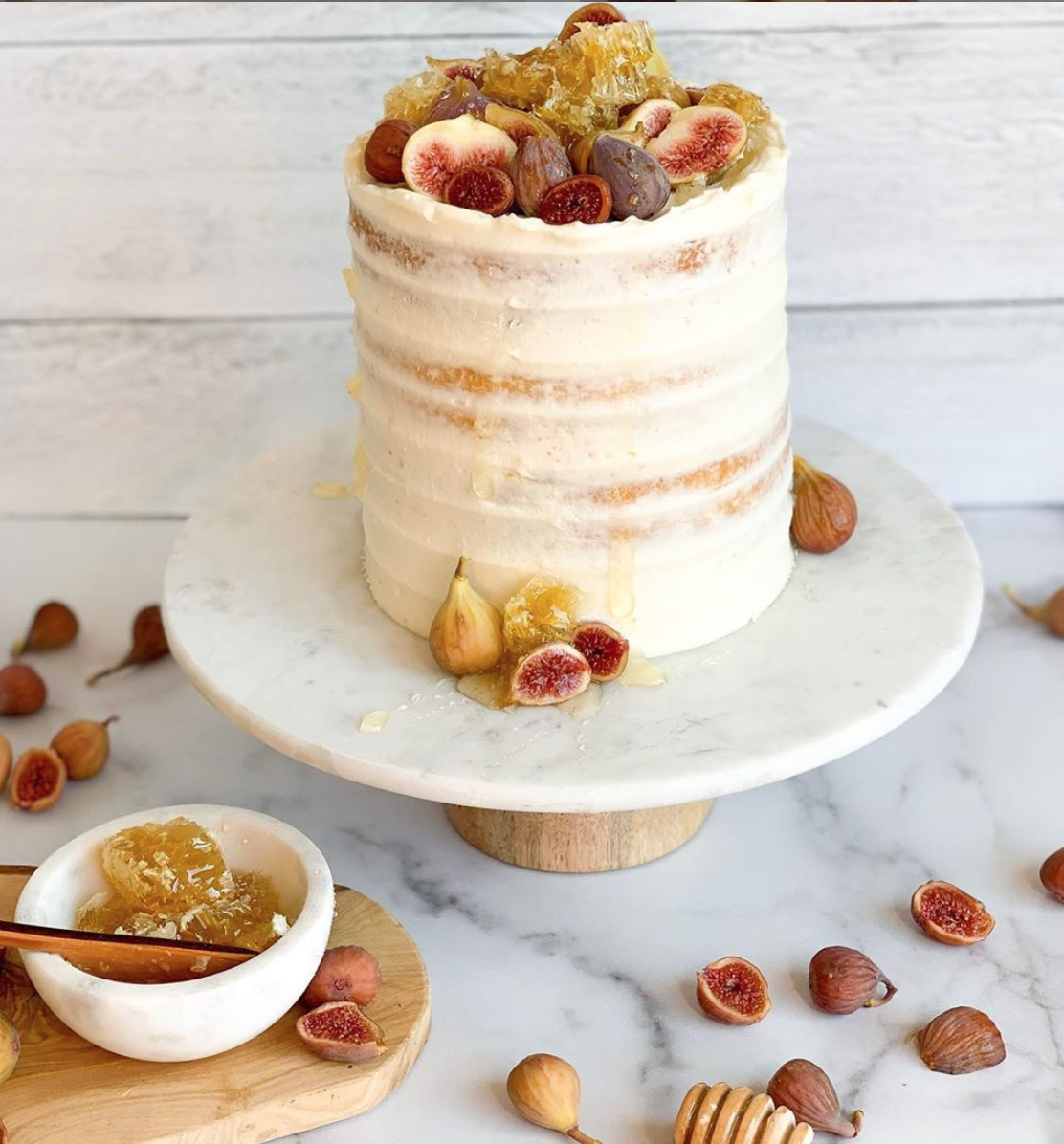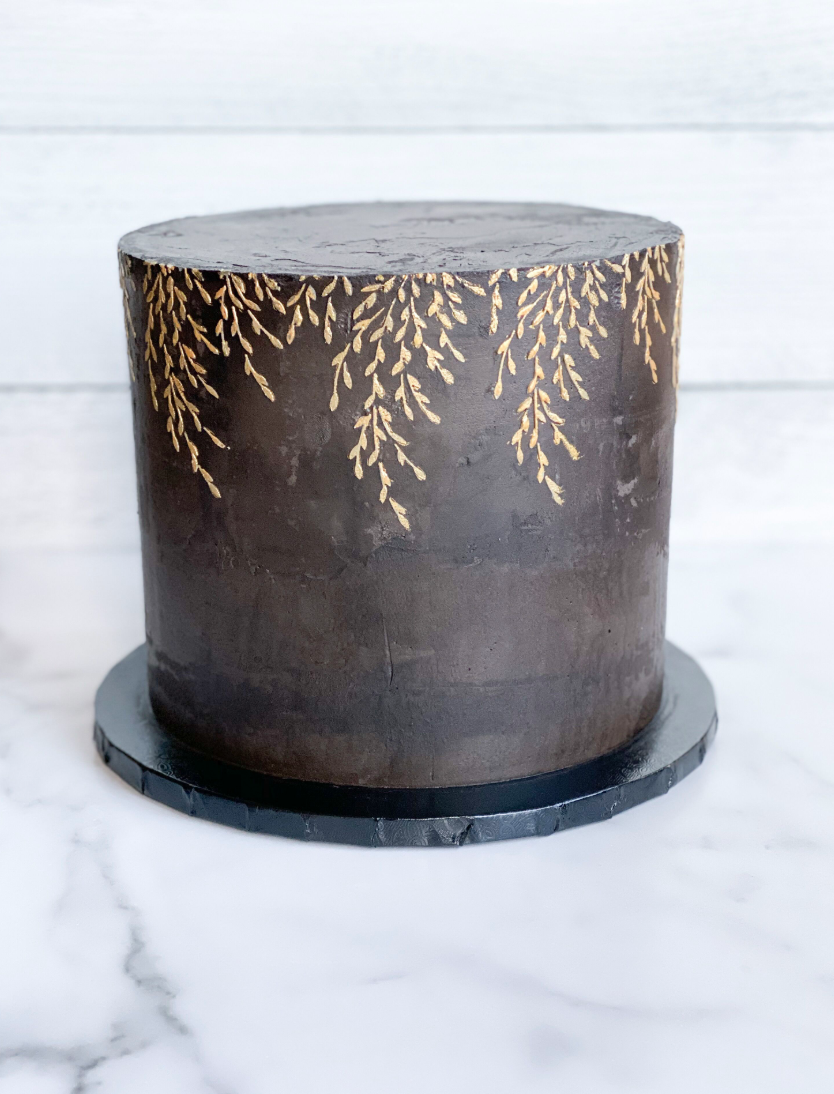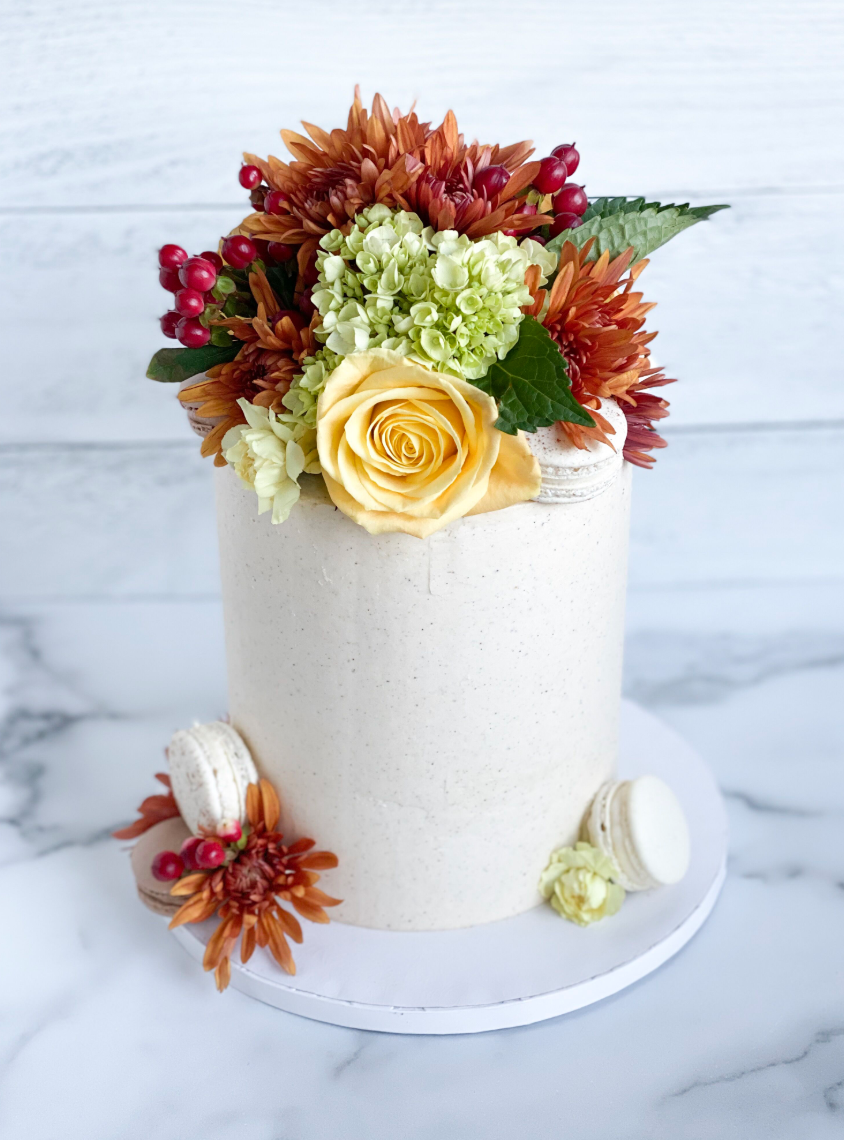 And because it is the holiday season and we are just loving all of the spirit in the air, we thought we would throw in a couple of Figs & Honey Cake Co.'s fancy holiday inspired cakes for this vendor spotlight. Just look at these works of art!