Okay, yes — the sun is still shining, birds are still chirping, and the roadsides are still adorned with little wildflowers and weeds. Summer isn't quite over yet!
But with August rolling in, we can't help but look forward to what's in store for our southwestern state: chile roasting, the smell of juniper smoke coming from wood-stoves in the morning, and, of course, autumn weddings!
We know that summer is referred to as "wedding season" among the wedding professionals in New Mexico, but fall makes a pretty great second contender, if you're trying to pick a date! Without the sweltering heat, guests can relax in indoor and outdoor spaces, you and your bridal party are less limited in what you can comfortably wear, and that warm, seasonal light makes every photo glow from within.
But if you're not convinced, we don't blame you — summer has been long held as the perfect ideal for a marvelous celebration full of light and love. That's why we brought in one of New Mexico's all time faves to make the case for us: Maura Jane Photography!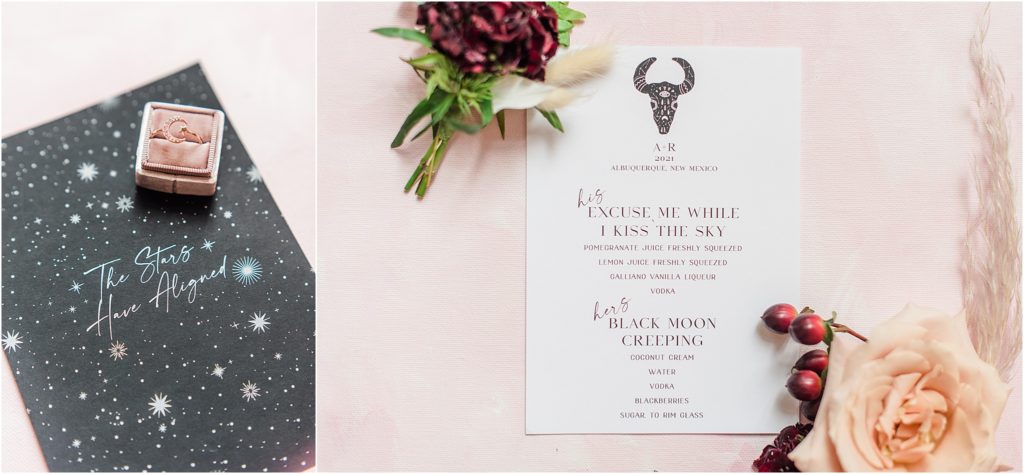 Not only is this glamorously-edgy styled shoot from Maura the perfect vibe for cooler months — what with the leather jacket over the bride's lace long sleeves and the subtle underworld imagery — but it's also perfectly cool, too. 
Because we have the honor of working with and alongside an expert storyteller and vastly experienced wedding photographer, we can let Maura's photos do most of the speaking.
But we just have to point out a couple of our favorite details that make this shoot truly special. First up: the custom-made, hand-painted leather jacket, made by another locally-loved talent, Wild Rose Creative — is that not to die for?! 
(Pun intended.)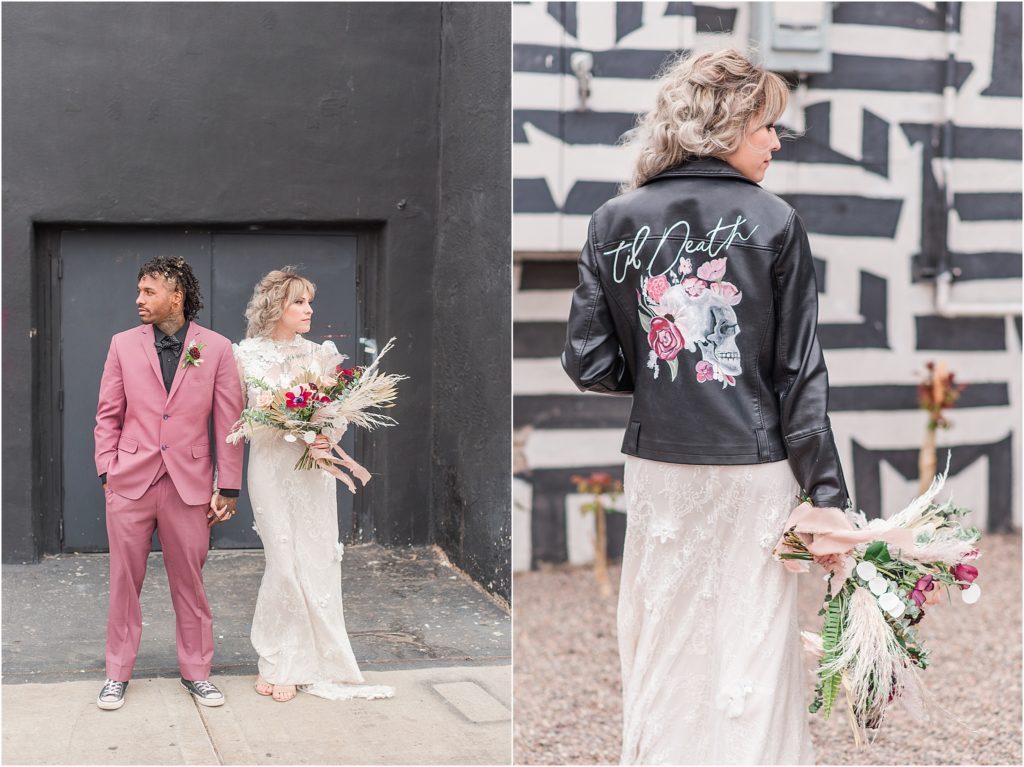 And, when you scroll all the way down to see which magic makers in New Mexico you should hire for a wedding like this shoot, you'll see that a whole lot of local collaboration happened to make this possible. Coordinated and photographed by our darling Maura Jane Photography, of course, with design coordination by Black Bow Events, the couture dress by local designer Terese Rose Designs, and that unbelievable cake by Figs & Honey Cake Co. and more!
Keep scrolling so you can really see what we mean — this shoot was done by the dream team. So cozy up for some eye candy, and start looking for long sleeved wedding gowns for yourself, because you'll be moving your wedding date to autumn right after!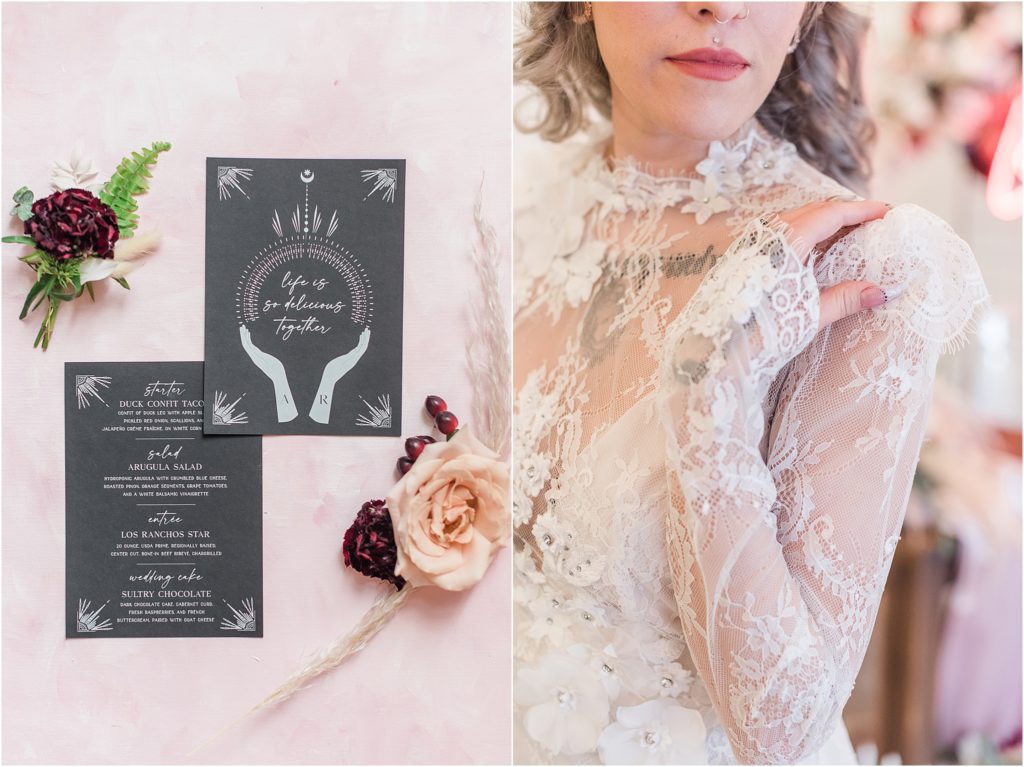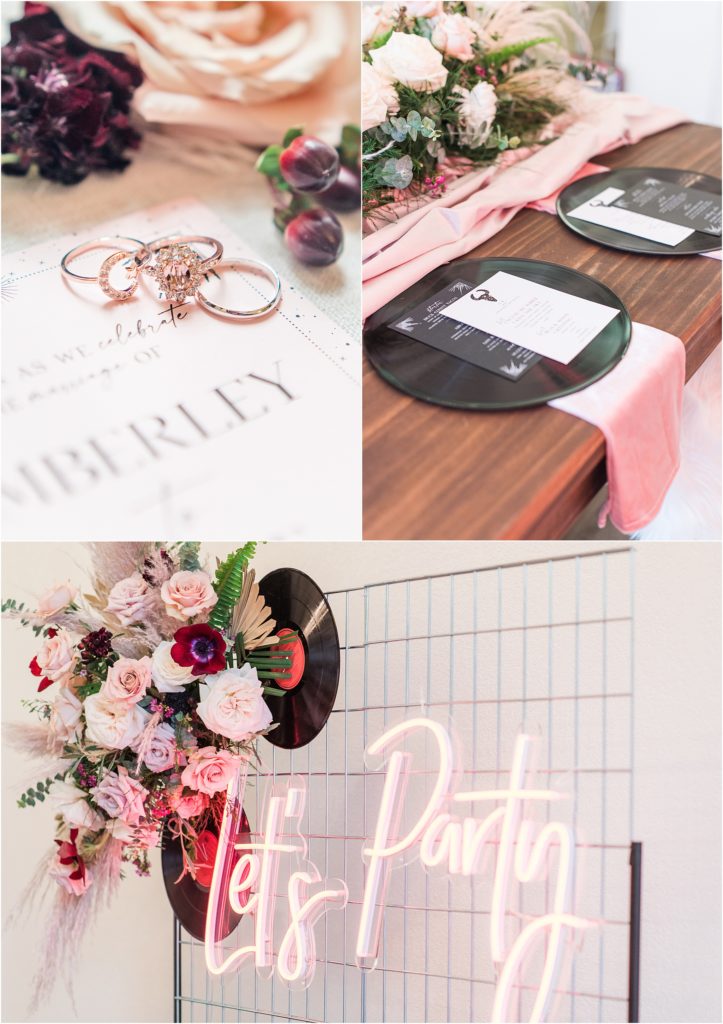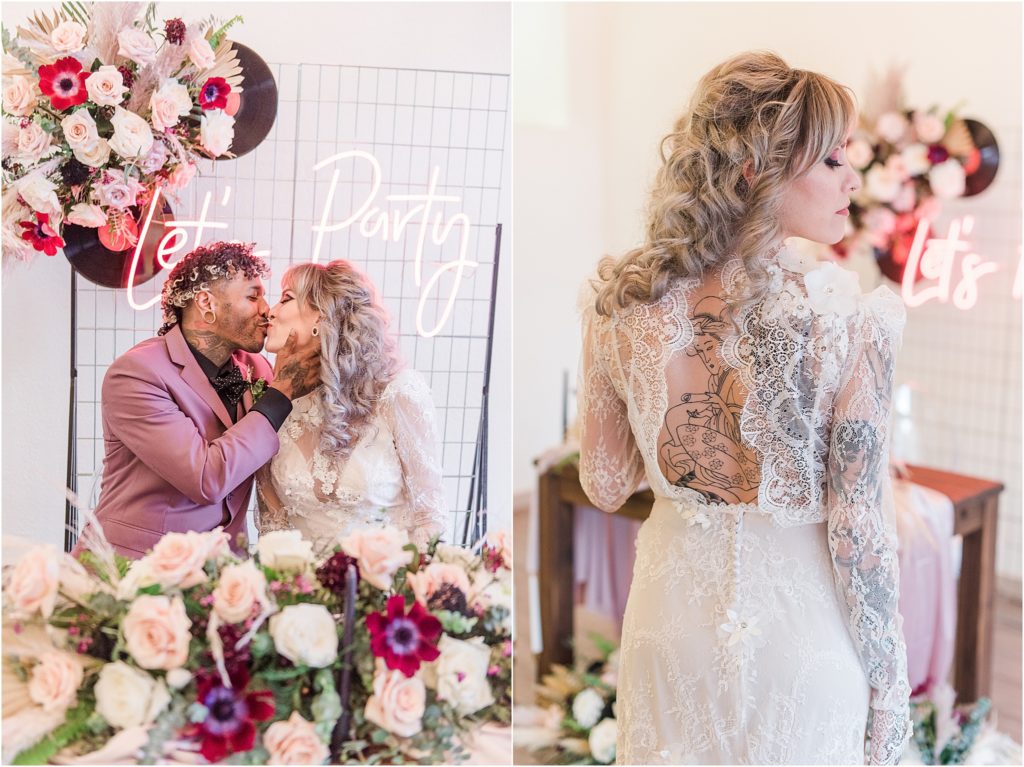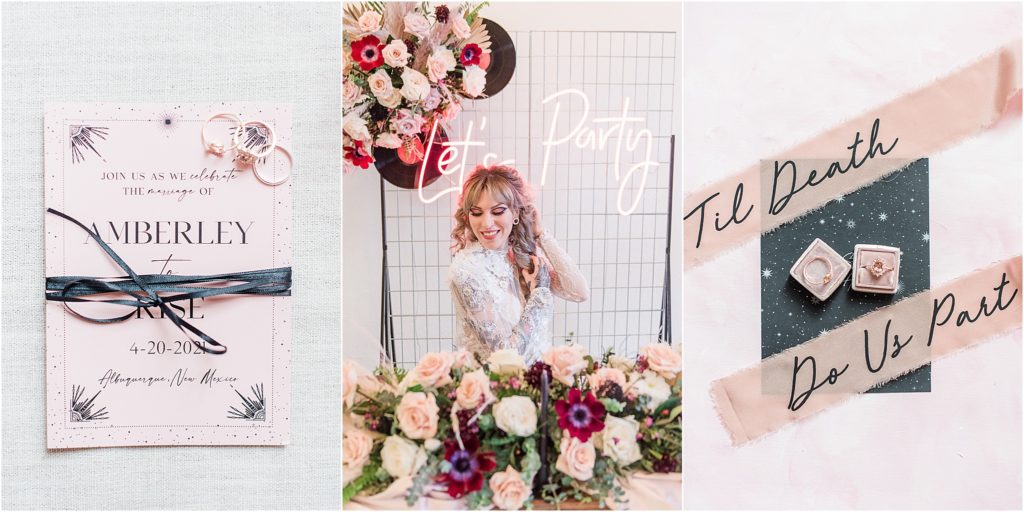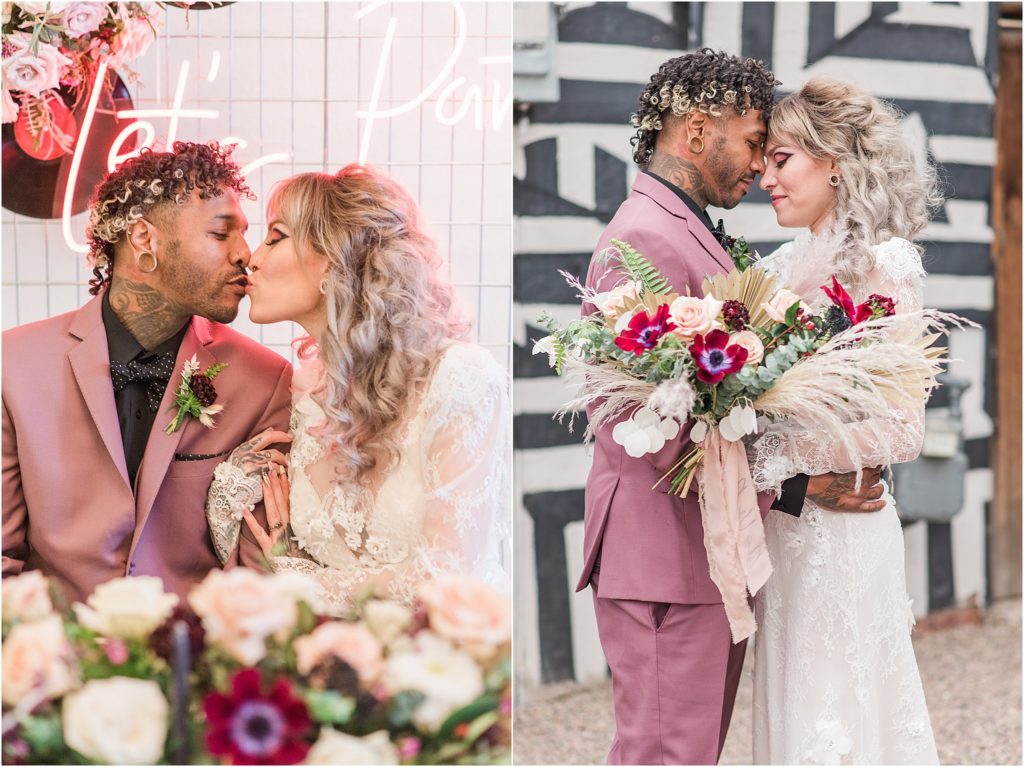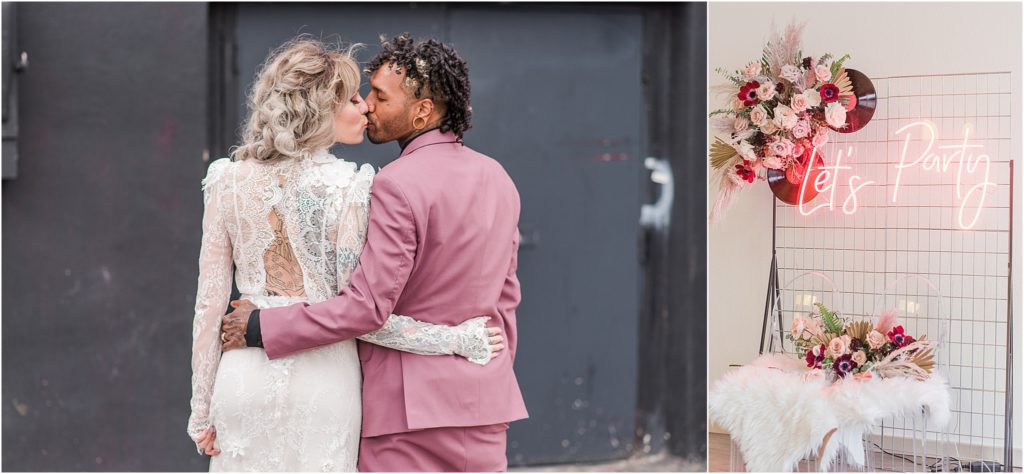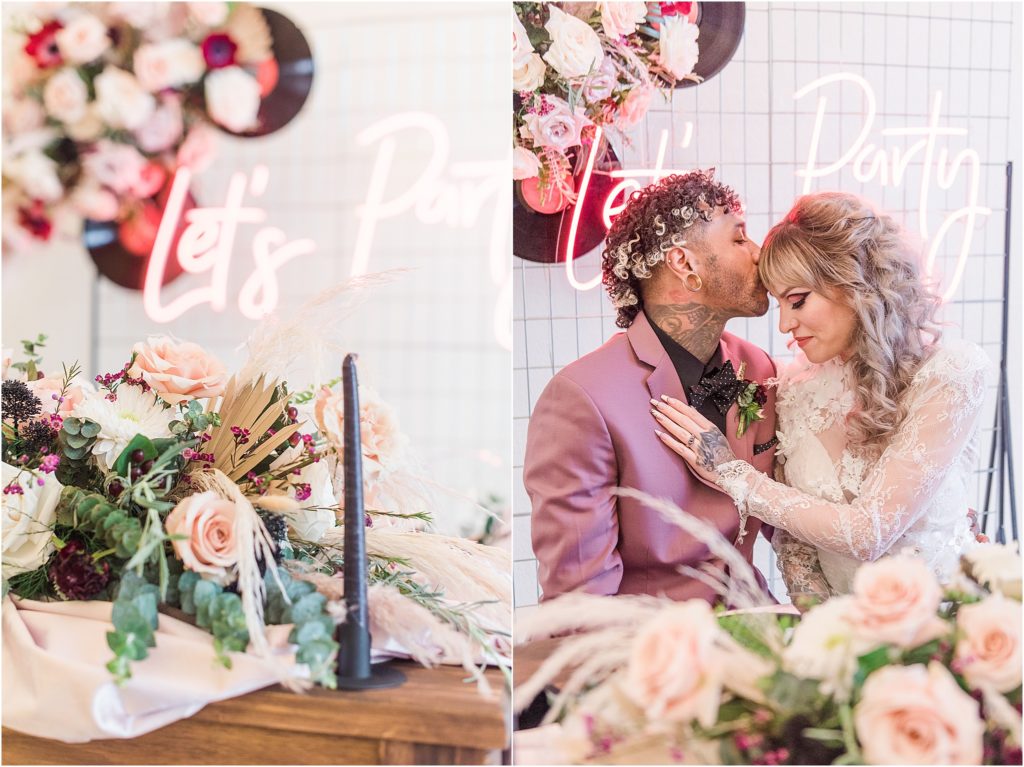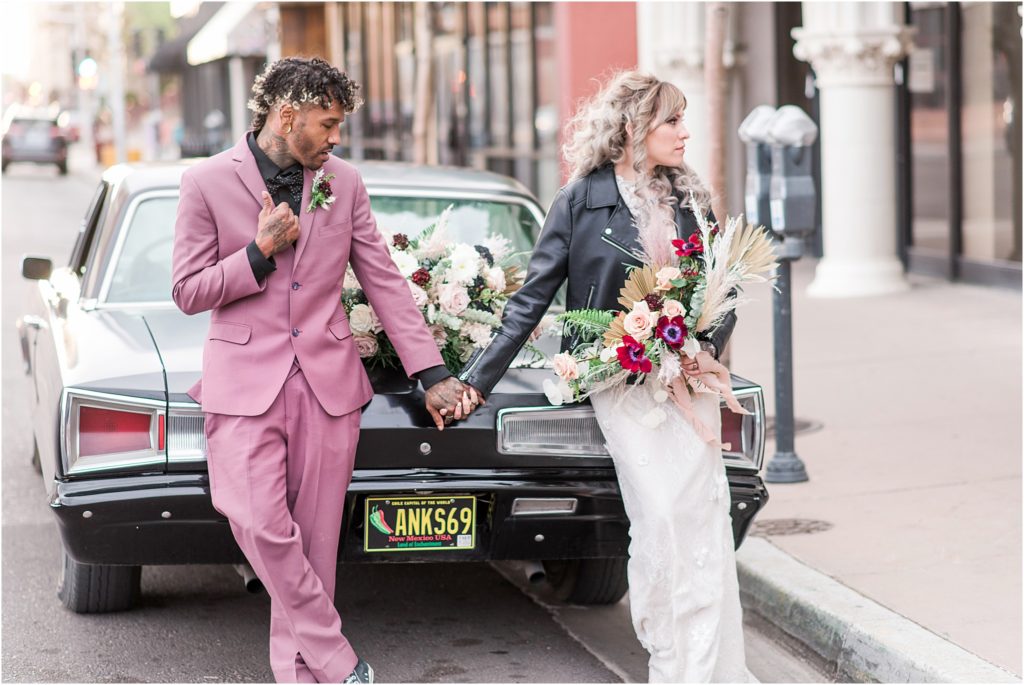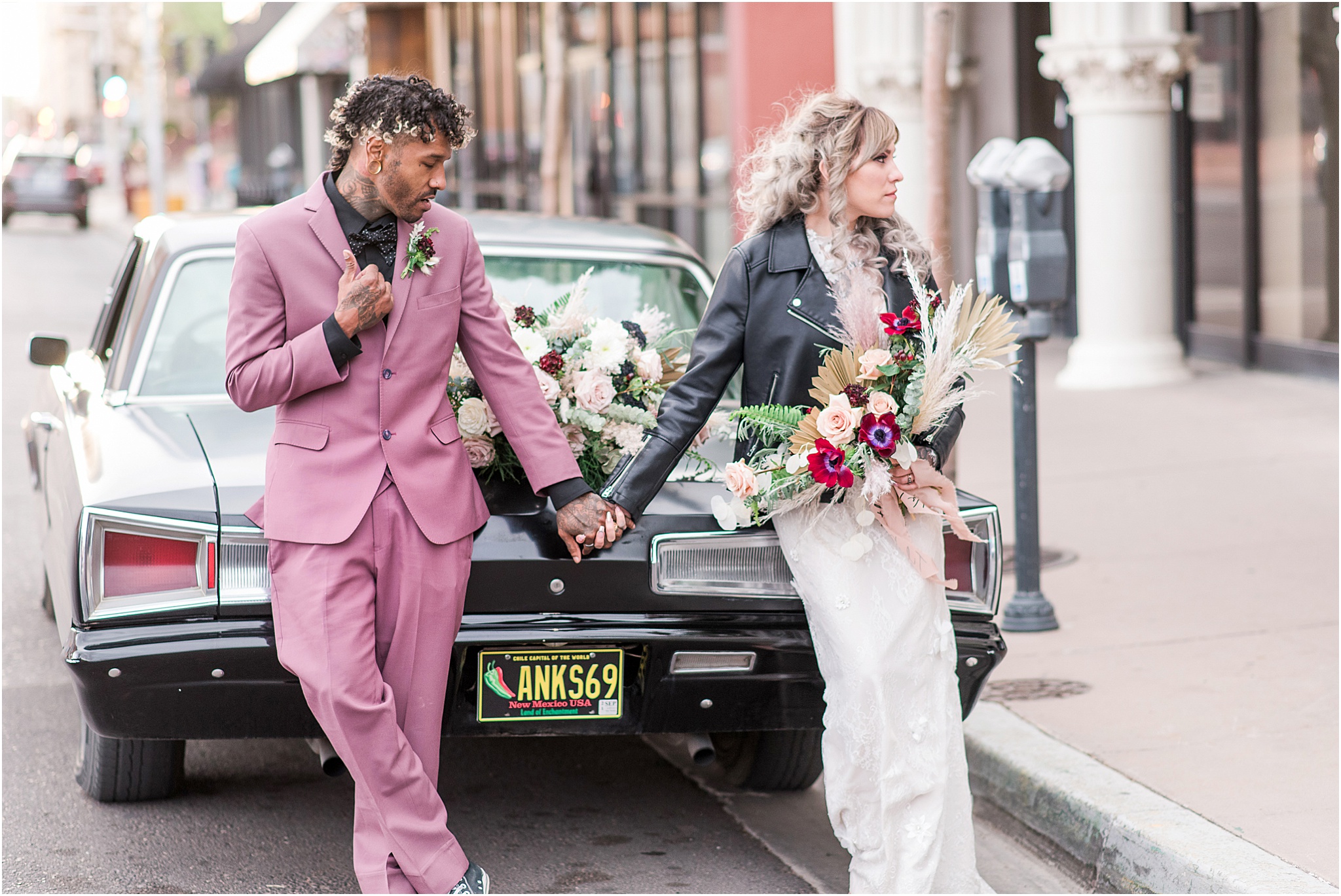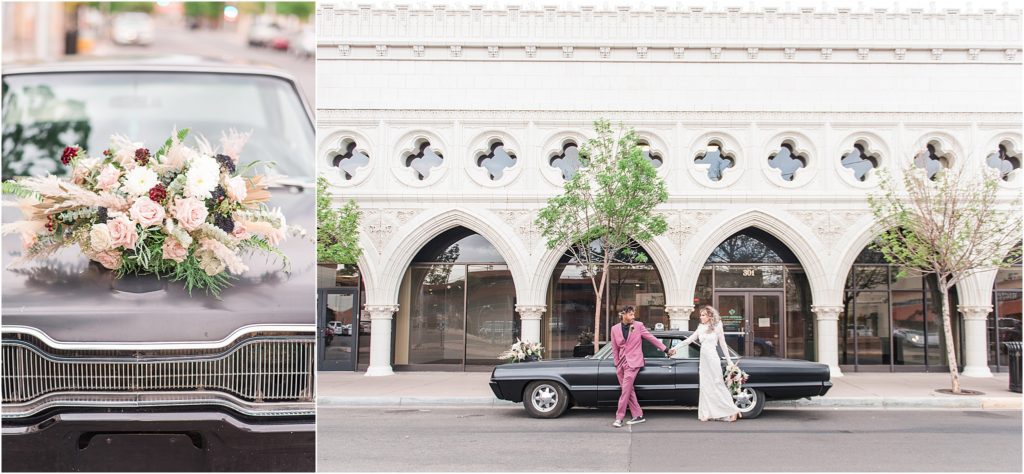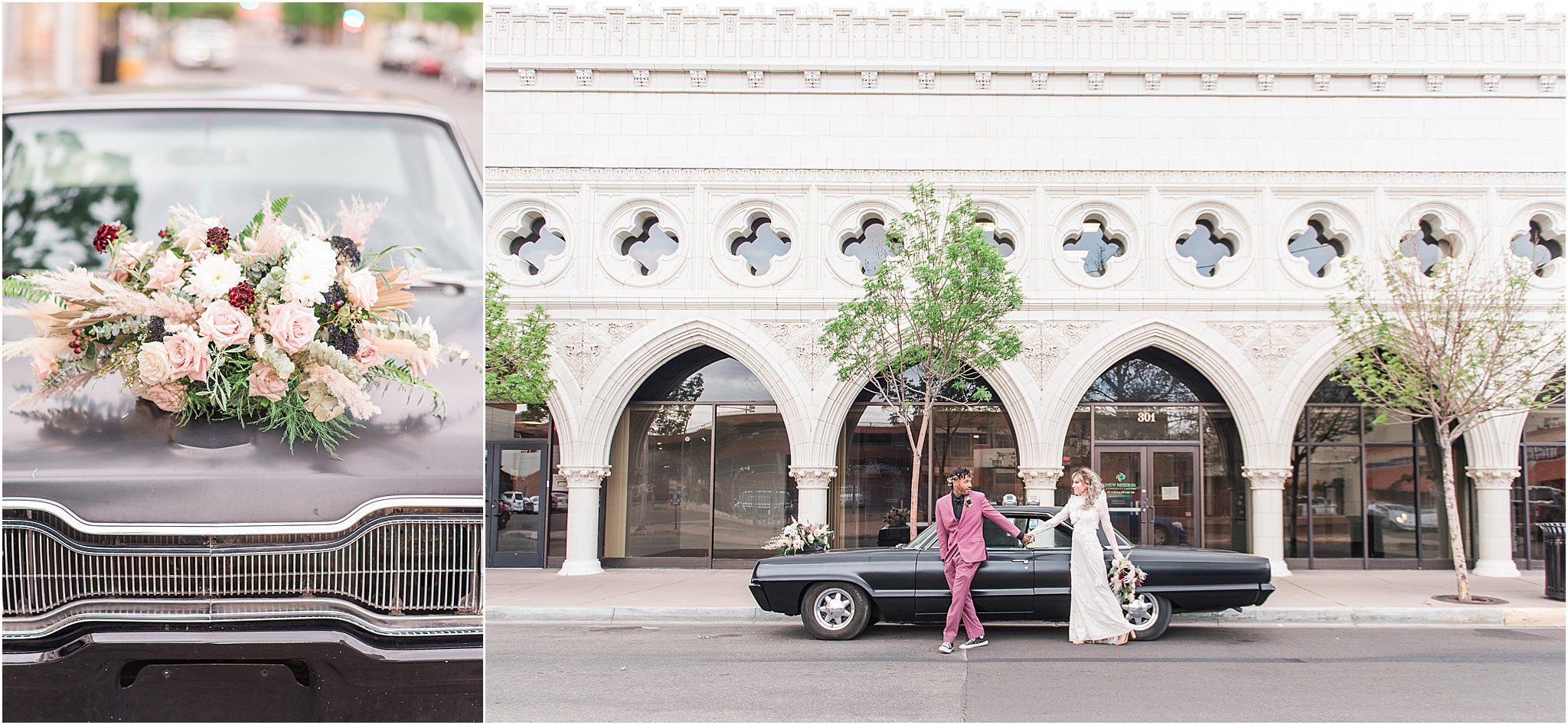 Coordination/Design: Black Bow Events 
Photography/Concept/Coordination: Hannah with Maura Jane Photography 
Florals: Floral Elegance 
HMUA: Genica Lee 
Dress: Terese Rose Designs
Cake: Figs & Honey Cake Co.
Invitation + Paper Goods: Rocky Mountain Handmade Invite
Models: Amberley and Rise
Tux: Friar Tux
Neon Sign: Wall of Enchantment
Classic Car: Finesse Barber Studio
Rentals and Decor: White Tie Decor
Leather Jacket: Wild Rose Creative
Nails: Ramblin' Rose