Last week, we decided it was time to introduce (or reintroduce) the bunch of creative, dedicated people that make all things Wedding Collective New Mexico happen.
(That's us, in case you missed it!)
Part of why we decided to come out from behind our computer screens and actually say hello to you, lovely readers, is because the variety of personalities and penchants we have on our team is what makes WCNM so special. For example, I prefer elopements to weddings, outdoor spaces to indoor ballrooms, and lots of greenery everywhere — but not everyone does!
We work with a huge range of styles and specialities among our local wedding community, so in order to be able to offer the perfect wedding vendor recommendations to each unique, local couple, we spend a lot of time encouraging and celebrating our different perspectives!
For today's post, we're giving the floor to our team member Sam, so she can share some ideas on how to have the cutest, most special, and most personalized fandom wedding ever.
So without further adieu, take it away, Sam!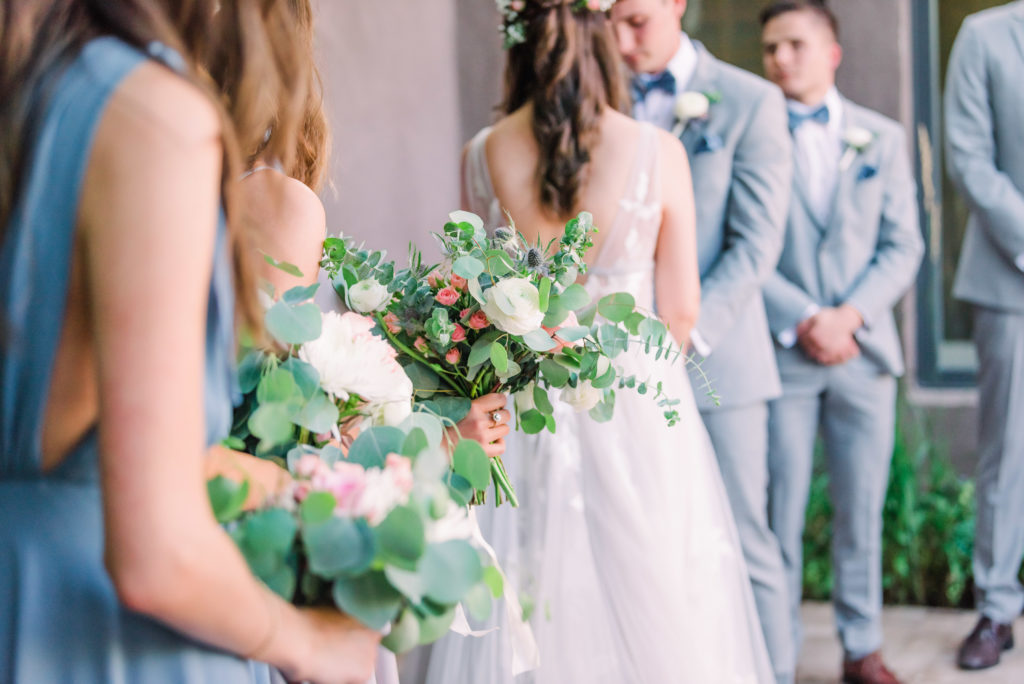 It's your wedding day! You can do whatever you want! You don't have to have the same old traditional service anymore! (That is, of course, unless you want to!)
Gone are the days of staunchly stiff and boring ceremonies. More and more couples are personalizing their big day to reflect their relationship and their hobbies — and we couldn't be happier about it.
If comic cons and fandoms are a big part of your life, then you may already be thinking about customizing your seating chart to sort your guests into their respective Hogwarts houses, or are having your wedding ring designed to look like an infinity stone. But you don't have to stop there — here some more subtle ways to include your favorite movies, books, video games, and more!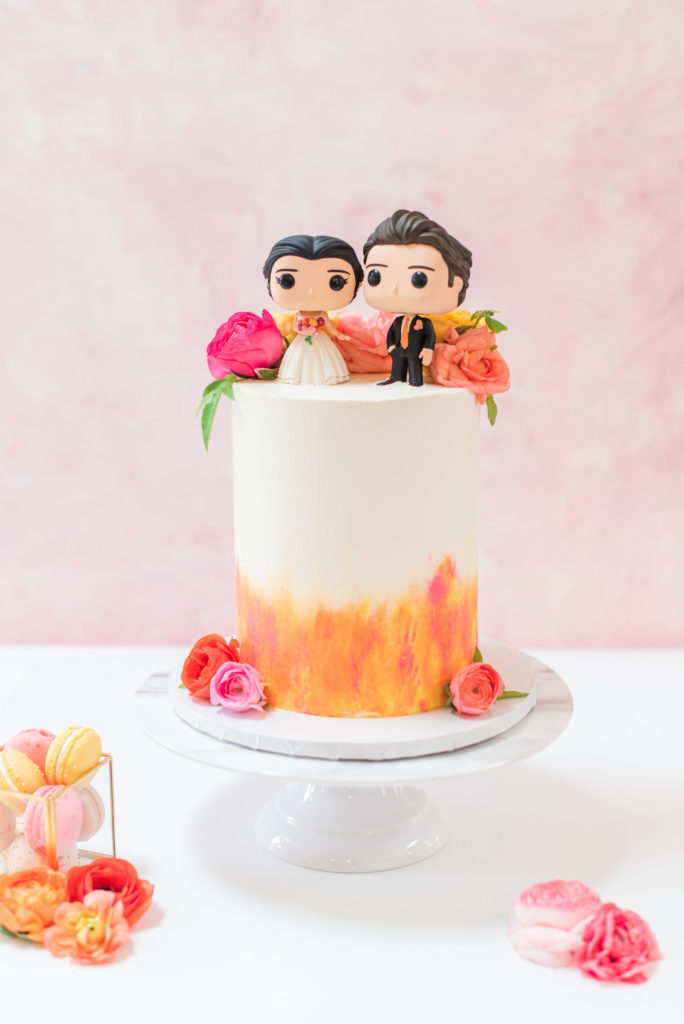 Cake toppers, even in the traditional sense, are supposed to be mini versions of you and your spouse, right? So they should be representative of you and your personalities!
Here's a perfect way to spice up to the top of your cake!
Funko Pops are one of the most popular collectibles out there. Now you can create your own to look just like you and your S.O., and it's seriously the cutest thing ever.
And if you don't feel like making your own, no worries. You can choose anything at all to personalize your cake, like I did! The only limit is your imagination, thanks to the incredible wedding vendors we have in our community.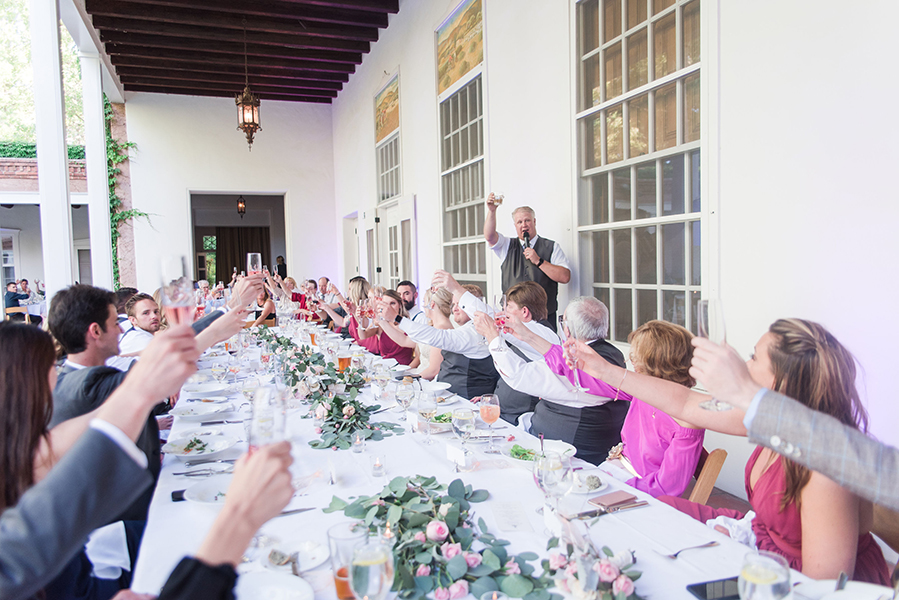 If you are a non-conventional couple why have a conventional first dance?! Celebrating your first moments as a married couple should be just as fun as it is special.
So, why not us the soundtrack to your favorite movie to serenade you during your first dance? How magical could that moment be with the score of The Shire or Wall-e as your song? Plus, you might end up converting some of your guests into your fandom once they hear a beautiful snippet of the soundtrack!
And when it comes to customizing the soundtrack of your unique wedding, the sky's the limit. Local DJs can get their hands on just about any track, as long as you give them a heads up, and you'd be surprised at the range of modern tracks that local live musicians have under their belts, too!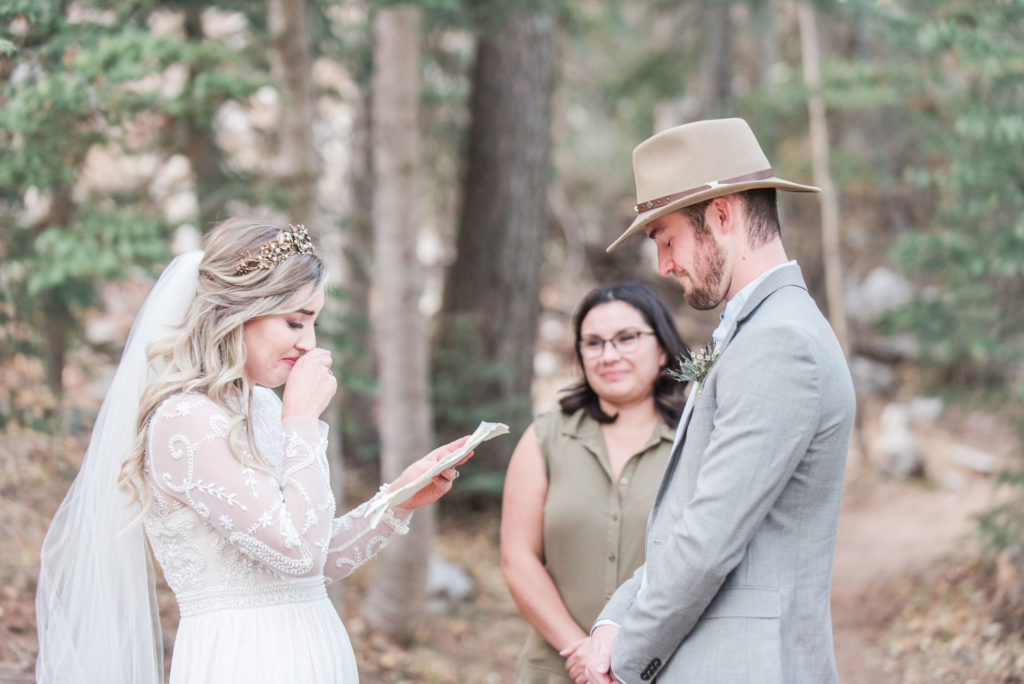 For the more subtle couples, one of the best and easiest things to personalize are your vows. Whether you add a line from the movie you saw on your first date or an inside joke your vows are special and just for the two of you. 
Plus, for those of us who have had the great honor of attending a wedding or two in our day, it's no secret that sometimes the vows can be pretty emotional. Bringing a bit of humor into this sacred moment does nothing to dampen the specialness of it and everything for bringing in a bit of levity and positive energy! We don't think your guests or your officiant will mind a little chuckle at all.
And if there's something special you want to express to your partner privately, too, consider writing it up and sharing it during your first looks! Your guests are there to witness your union and love, but at the end of the day, your marriage is between you and your partner.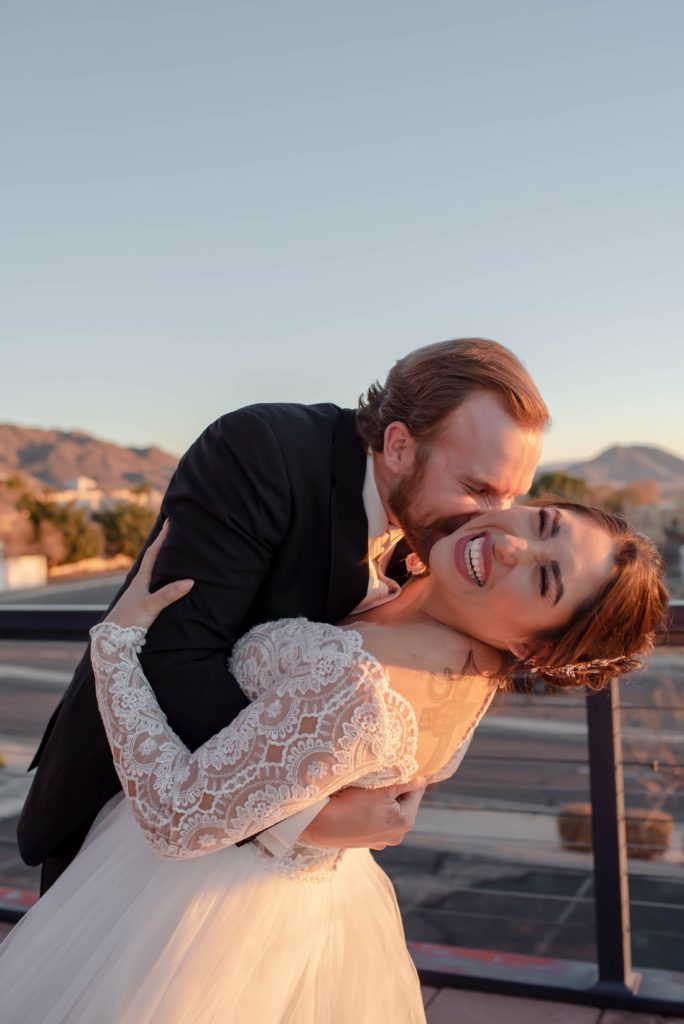 Really, it's the little details that make your wedding day yours. It's up to you how, when, where, and how much of your love story you want to share — if that includes using Tardis Blue as one of your official wedding colors, so be it!
Remember that, above all, this day is for you and your future spouse to have a blast, celebrate your love, and start this new journey together. We're just here to help make that all possible!