For local engaged couples, it never really took a whole lot of convincing for them to see the enormous benefits of attending wedding shows.
Not only were wedding shows the fastest way to meet wedding professionals in New Mexico so you can find the ones you connect with best, but they were also the easiest way to cut through the digital clutter and see, in real life, what is possible for your wedding.
(Oh yeah, and wedding shows pack in a ton of fun! On account of all the games, prizes, day-of promos, sweet treats, cocktails, etc., that were there waiting for you, too.)
But for engaged couples in 2021…Wedding shows — and wedding planning in general — are a whole different story. Obviously, with state-mandated mask and social distancing laws in place, bringing hundreds of local couples and wedding professionals under one roof to have our cake and eat it too…isn't really within the realm of possibility.
The solution? Virtual wedding shows, of course!
Wedding Collective New Mexico put together 2021's very first virtual wedding show this month, and we chatted about the Behind the Curtain show here on our blog before the big day. You might remember that post detailing things like the Los Poblanos shopping spree that one lucky couple could win, or the 100 swag bags, packed to the brim with goodies, that were available for curbside pick up. You know, all that insanely fun stuff that built the hype for the virtual event!
The real question now is…how did it go? And, based on the title of this blog of course, are they worth it?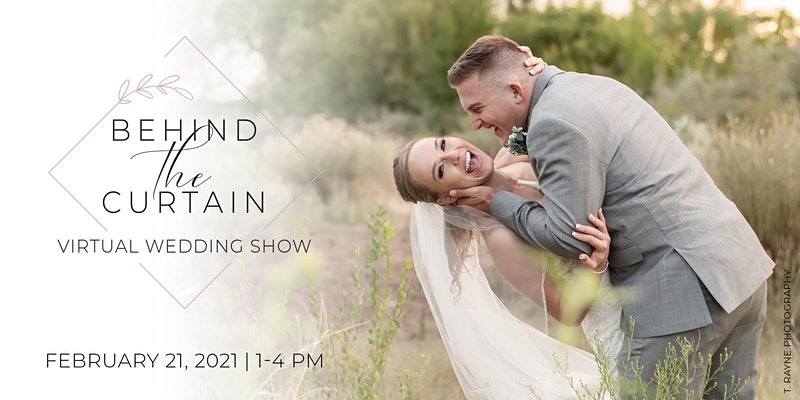 Short answer(s): AMAZING. YES.
Long answer: another resounding yes! Behind the Curtain had 120+ couples and almost 700 video views in the course of three hours. All of these brides and grooms to be joined us online, in one shared digital space, to plan their wedding with amazing local professionals at their fingertips.
Talk about building community during a pandemic!
As you might guess as well, one major benefit of transitioning the fun to be online is that out-of-state couples planning a wedding in New Mexico still had the opportunity to get some incredible discounts and deals from our favorite vendors.
The swag bags barely had time to create a shadow on the curbside before they were whisked off to their new homes, and our local wedding professionals got to showcase their hard work, talent, and dedication to their community, despite all our COVID-world restrictions.
Plus, another super fun and super secret bonus of going virtual: the fun keeps going! We decided to maintain this virtual space all the way through March 21st, 2021, because we love you. You can join the 120 couples who found their new favorite vendor friends, took advantage of show-only money saving specials, and found inspiration from the comfort of their couch.
Snag your tickets & jump right in here. (And if you want a swag bag of your very own, we can make that happen, too. Shoot us an email to claim yours.)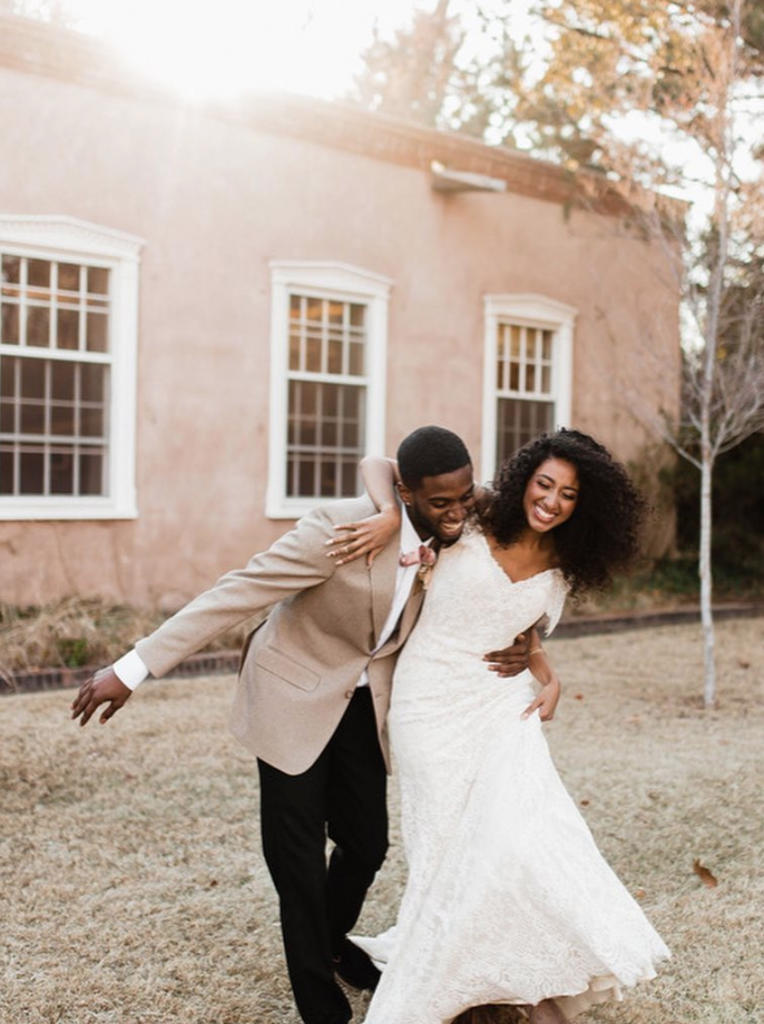 Last, but certainly not least, everyone was safe. There was no question of jeopardizing the health of couples or their newly-booked wedding vendors — and yet we still had an amazingly fun Sunday together. We don't know about you guys, but that is pretty much the definition of success for us!
So if you want to get a taste of New Mexico's first virtual wedding show experience, here's your chance! Click here to get your tickets and get ready to have a blast.