If you're here in New Mexico with us and not living under a rock, then you've probably heard the news — our state is slowly opening back up!
With the vaccine becoming more widely available, there's a definite spike in the hope here in our community, but we're trying to keep from getting carried away fantasizing about this wedding season being a summer-of-wedding-love. The future is a bit precarious still, so we're choosing to look at the uncertainty ahead as being full of possibility! While also still prioritizing the health and safety of our wedding professionals and local engaged couples.
Most wedding businesses — and couples planning their weddings, too — will probably be in a similar position for awhile: finding a balance between excitement, hope, joy, and being safe, practical, reasonable. As if it wasn't already tricky enough to plan a wedding in 2021!
That's why we decided to do a fresh and updated venue round-up for you, friend! We've highlighted some of the most magical places to say your vows here before, but this time is a little different. All 7 of these intimate, local wedding venues have smart and safe pandemic-friendly practices in place, as well as kind and informed staff who are ready to help make any adjustments you may need on your big day.
Whether it's specialized outdoor ceremony areas for a social-distanced ceremony, temperature-taking at the door, or any number of creative solutions, you can trust that these 7 wedding venues in Albuquerque and beyond can make your micro-wedding day dreams come true and you'll still be safe when they do it!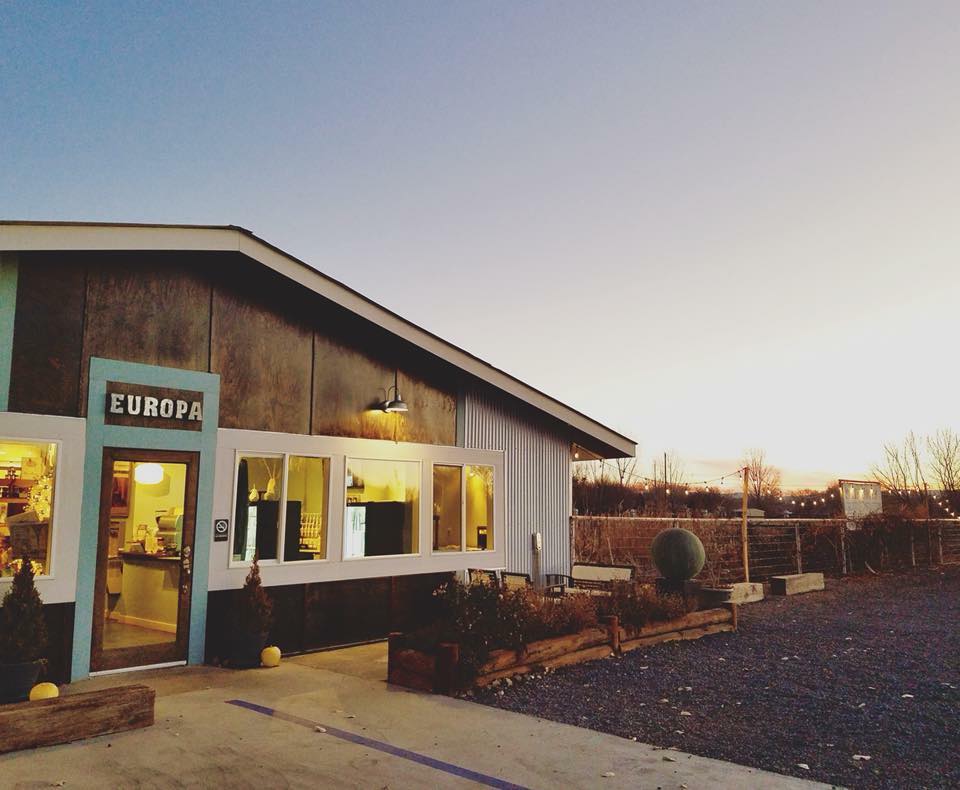 My now husband and I decided to take the plunge and get married at this cute and quaint little farm that is not too far from town. Due to covid, we needed somewhere that could operate as a restaurant, but was still experienced in weddings. This place was perfect. From the beautiful gorgeous barn area and farm life to the amazing quality food that all of my guests raved about, you won't go wrong with Europa. These people care from the heart and will accommodate to your needs at a moments notice.

They cut our cake and distributed it beautifully, and even boxed the rest up for us. They provided our champagne for our toasts. I could go on and on. They provided my guests the opportunity to be safe as possible during the covid 19 pandemic and that meant a lot to us. I will truly never forget my beautiful wedding day and all of the memories created at Europa, that is something worth it's weight in gold. So thank you to the team at Europa, I will always recommend you for any and all weddings!!!

Alexis B., local bride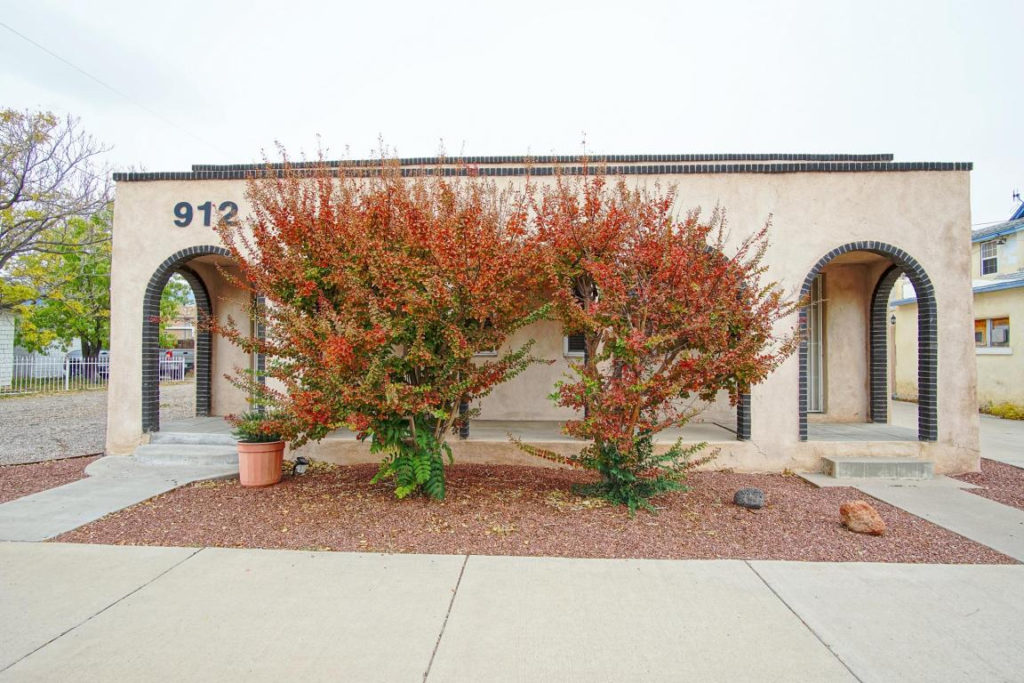 If you desire the simplicity of a courthouse wedding but envision a carefully chosen and thoughtfully organized experience, This venue has an all-inclusive wedding package for you. They will coordinate every aspect of your wedding, from ceremony to the cake cutting, making your special moment feel spontaneous, effortless and stress free so you can relax an enjoy the moment.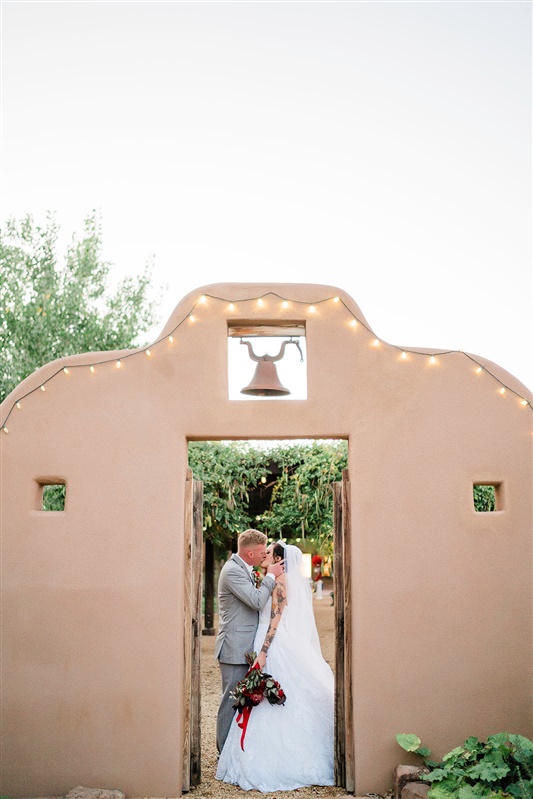 There is not enough space to share our appreciation for Casa Perea Art. They were wonderful truly wonderful from beginning to end. The venue is very lovely and quaint and elegant. My wife and I were looking for something that had history and architecture and beauty all wrapped into one. Casa Perea was that place. They worked with us during the whole Covid issue and truly it could not of been more perfect and beautiful. We allowed God to handle everything through prayer and we were led back several times during our looking process to Casa. So, we are thankful and grateful for the blessings that Casa Perea helped us to obtain and the blessing of the staff especially Holly. Truly she is a planner. Her suggestions her will and her drive we're great. My wife and I went from 50 people down to eight. While that was not the number we were looking to finish up with Casa worked with us with our eight guests, Ministerial staff, photographers, and a zoom option. This allowed all that wished to be there to be there at a distance. We are so very thankful and so very blessed. What a beautiful day it was.

John C., local groom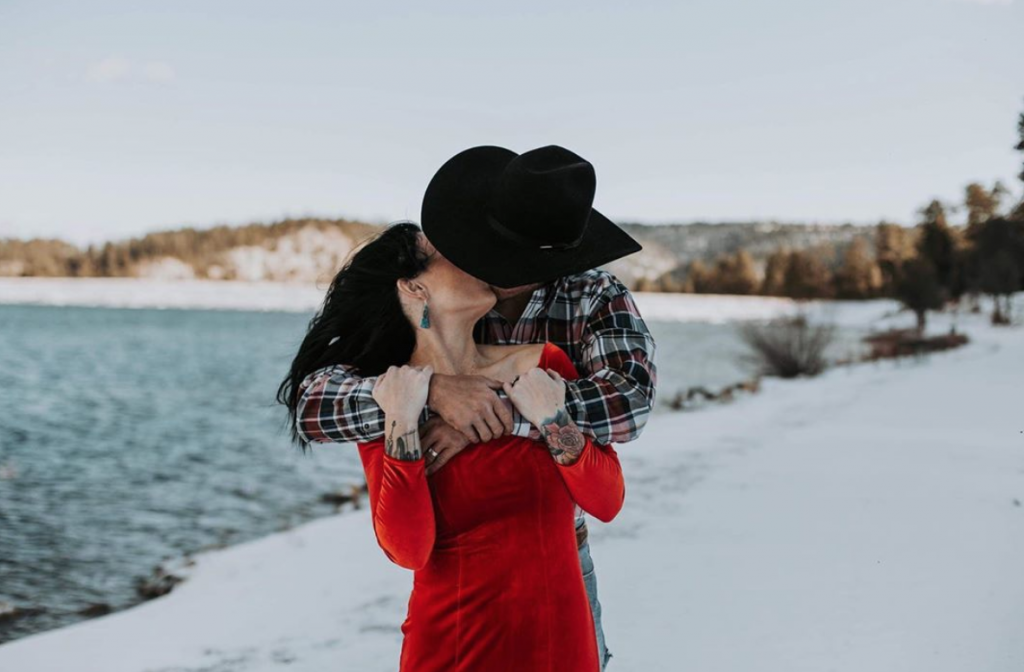 Inn of the Mountain Gods is a resort and wedding venue located on the Mescalero Apache reservation in Mescalero, New Mexico. The resort is located between Ruidoso and Tularosa and offers both comfort and luxury with a plethora of amenities. Surrounding the resort is an exquisite landscape, providing a charming backdrop for soon-to-be newlyweds' celebrations. Weather is known to be pleasant throughout the year and complemented by the mountains, hills, and lakes, couples are sure to have an unforgettable event.
The talented team at Inn of the Mountain Gods can assist sweethearts in planning their special day. They offer an expansive list of services that can be combined for customized bundles to suit the needs of each couple.
We were planning our wedding from out of town so you can imagine the fear we had especially when it came to planning out all the details of the venue, the vendors and everything else that goes along with it. I was so thrilled with the responsiveness that Lauren, from Casa Rondeña, had and her willingness to help in so many ways. I met with her every time that I was able to come into town and she always had time available. She always listened to my thoughts, ideas and concerns taking great notes and offering solutions and even more ideas. The venue is absolutely gorgeous and, though we don't have our professional pictures back, even the pictures our guests took are breathtaking. They went on Facebook where everyone has just oohed and aahed over how gorgeous the lawn of the 1629 Club is and how beautifully everything reflects off the water there. We were not nickeled and dimed for everything and the costs were explained clearly and simply. We also weren't pressured into signing right away, which we had been at other venues. We are so glad we picked Casa Rondeña for our wedding venue and feel it was the perfect place for us!

Heather C., bride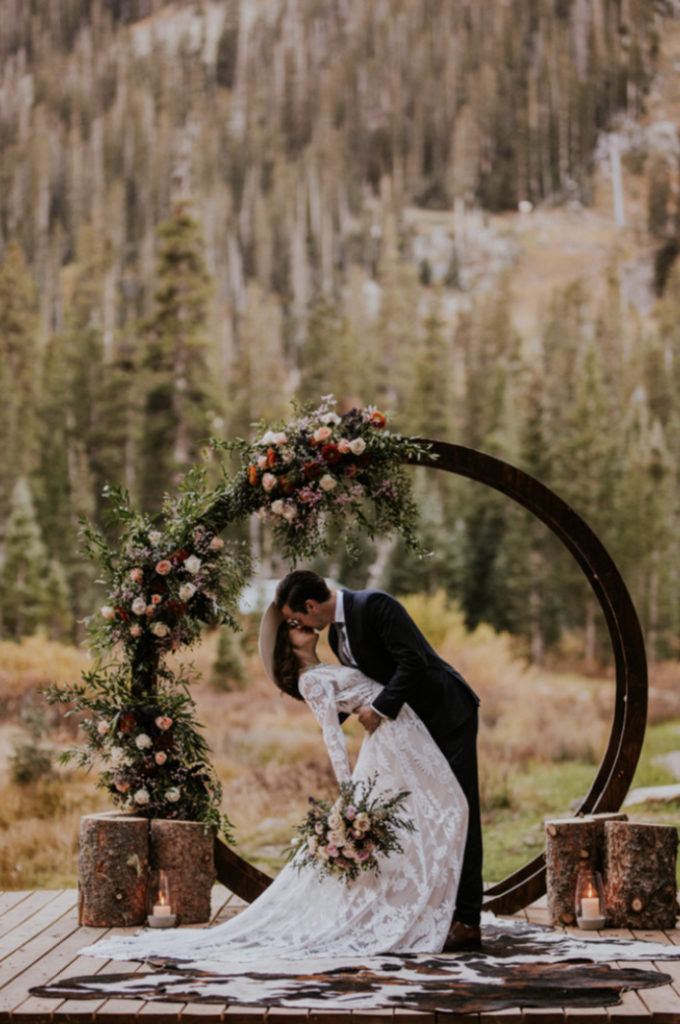 Hand in hand, surrounded by nature, imagine your special day at Taos Ski Valley, New Mexico. In summer, this verdant sanctuary is part playground and all adventure. Whether your inner tomboy seeks a casual mountaintop ceremony or your outer ski bunny desires a classic reception seeped in alpine tradition, Taos Ski Valley looks forward to walking you down the aisle towards your dream wedding.
Check out this fall wedding for more Taos Valley inspo!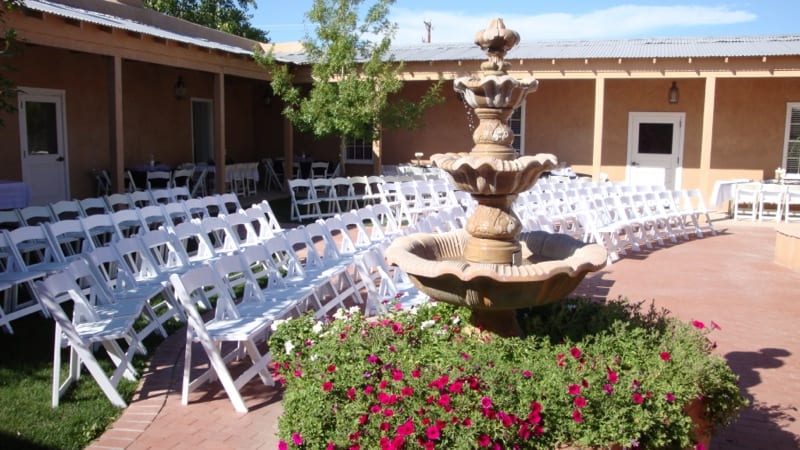 El Zócalo is truly a meeting place of historic proportions—a refurbished 135-year-old convent with up-to-date amenities and steeped in history.
Almost 2,400 square feet of meeting space embraced in thick adobe walls and brick floors, as well as outdoor and indoor spaces to meet event space needs. The convent walls nestle an interior courtyard, with fountains and grassy areas and the sweeping views of the Sandia's, provides a stunning focal point for any wedding. With friendly staff, easy planning, and elegant scenery, El Zócalo Plaza and Event Center is a great place for any party or get together. Conveniently located between Santa Fe and Albuquerque, we invite you to come and explore the history, beauty and tradition of our beloved El Zocalo. Book a tour today and discover why El Zocalo is your perfect venue for weddings, parties and events!