Thank you Maura Jane Photography for the gorgeous header image!
---
This year had brought a lot of changes to the world of weddings here in New Mexico – in case you hadn't noticed. 
Despite all its challenges though, this pandemic has given us a lot of gifts, too. Wedding ceremonies might have whittled down a bit in guest size, but they've grown leaps and bounds in intimacy, ingenuity, and intricacy of details. We've actually been endlessly inspired by the creative solutions engaged couples and their local wedding vendors have come up with — from Zooming in long-distance loved ones, to incorporating more fun, socially-distanced photoshoots into the wedding celebrations.
Plus we, your dutiful Wedding Collective New Mexico team, did a lot of growing and changing, too. We learned to navigate working from home, made connections with our local wedding community online, and had our first ever virtual wedding show, which was a huge hit and tons of fun!
So we won't make light of the difficulties this last year and a half has brought to our community, but we will celebrate the little victories and silver linings, and we'll take what we've learned from this time period into our new "normal" to keep making local weddings as beautiful and love-filled as they deserve to be.
Okay, now that our gratitude has been addressed, let's get to the fun part.
OUR FIRST IN-PERSON WEDDING SHOW OF 2021 IS HAPPENING NEXT WEEK!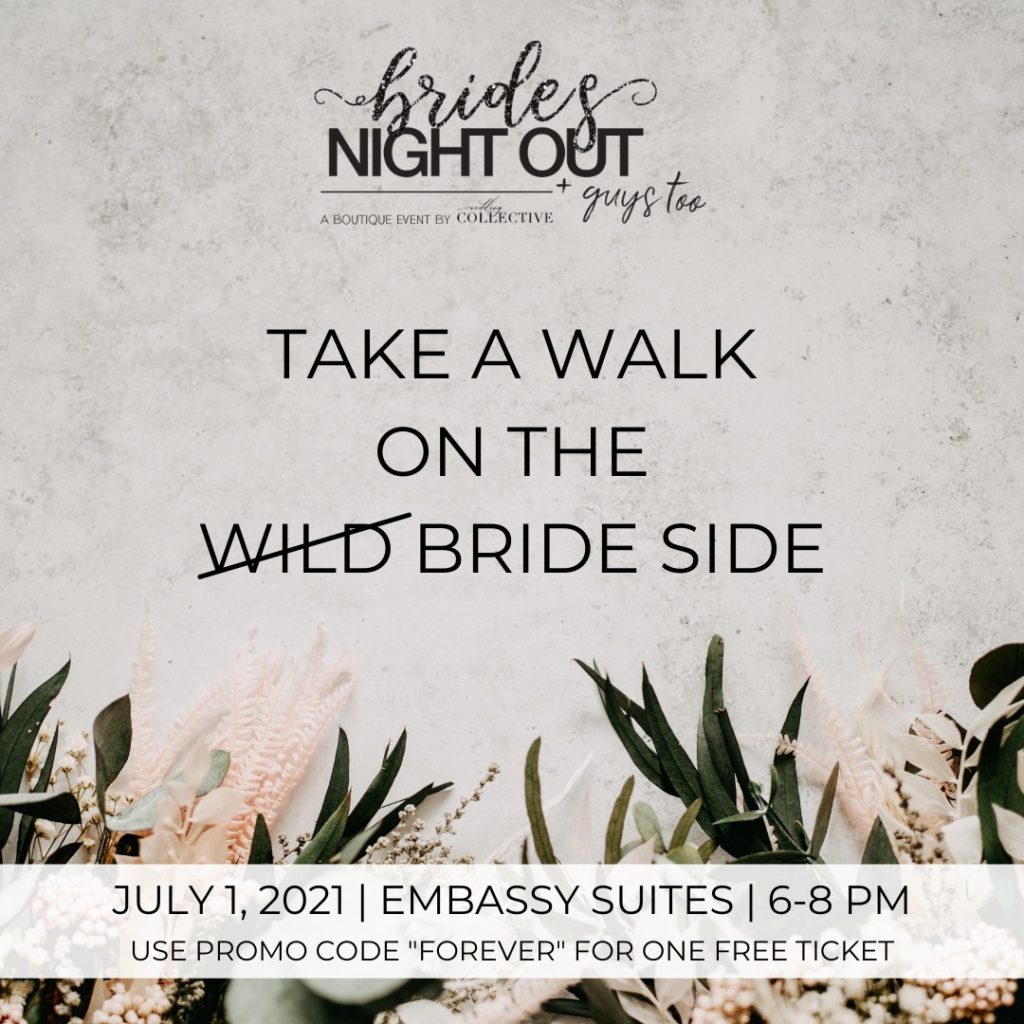 Sound the alarms because this is NOT a drill! Putting a modern spin on the traditional wedding show, Bride's Night Out + Guys, Too – the swankiest of all wedding events – is back in action.
On July 1st, 2021 from , any and all soon-to-be spouses can come relax, unwind, and plan their wedding at the only wedding show that's also a fun night out. Because, let's be real, our virtual wedding show was incredible, but nothing beats being out with your bridesmaids with a cocktail in hand making connections with local vendors face-to-face.
Speaking of cocktails — come expecting two enjoy two decadent signature drinks. The Berry Happy Together: a delicate, floral sparkle of Prosecco with a float of St. Germain Elderflower Liqueur and blackberry garnish. The Grinning Groom, a sweet, handsome blend of whiskey, bitters, topped with an orange wedge and a cherry. And last but certainly not least, the Happy Couple, a cup of sunshine perfect for a summer's night with vodka, pineapple juice, and Grenadine.

Come for the drinks, and stay for the locally-beloved, industry-leading wedding experts who are there to not only showcase their creative talents IRL for you, but to pamper, inspire, and connect with you on a human-to-human level, too!
Embassy Suites will generously hold space for us, florals from Tulip Dragon Designs will adorn every corner, Enchanted Party Rentals will fluff every luxurious linen, and our dream team combo of Klaus James Photography & Videography and Nicole Bridges Photography will be there to capture every twinkle. And if you get a little lost with all the games, giveaways, and grab-bags, COMPLETE Weddings will be there to DJ + emcee, so they'll keep you on your feet and right on track.
Basically, you just need to show up (solo or with your friends) ready for a good time – we'll fill your bellies with hors d'oeuvres, your bags with freebies and prizes, and your night with local entertainment, too!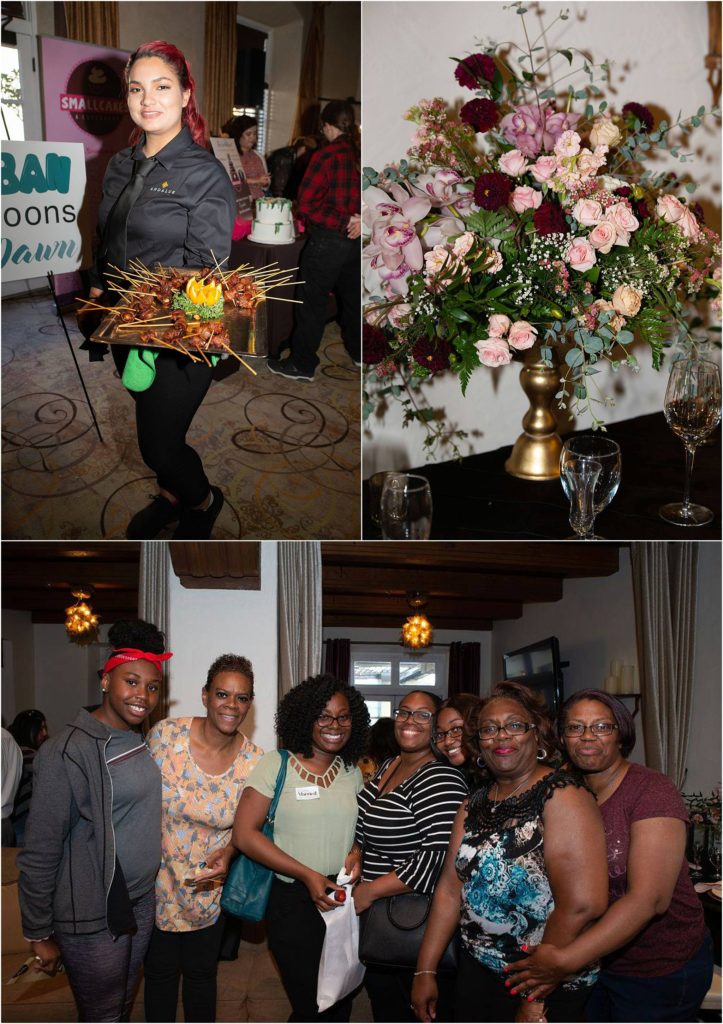 Ready to ditch the screen and start planning your wedding in New Mexico in person at the Bride's Night Out?! Bring your partner, your friends, or your wedding party and make a night out of it — after this year, we could all use a little bit of good, clean fun!
See you there? Click here to register.