If you're here, you probably have a pretty good idea of how much our team here at the Wedding Collective absolutely loves all things weddings. From the engagement, to planning the wedding, to embarking on the honeymoon — oh yeah, we love it all.
But one of our favorite parts of the wedding process is looking back on all the precious moments that take place on a given wedding day. Making that transition from engaged to married is no small thing, and when you can take some time to really appreciate the moments captured, it makes it all the more special.
Ahhh. Nothing like watching two families unite in ceremony and celebration.
This fabulous week, we are stepping into the whimsical world of Lief Darling Stills + Film and taking a closer look at Sasha and Esther's beautiful wedding that took place at White Sands on February 4, 2023. Lief of Lief Darling Stills + Film truly captures love stories like no other. With a touch of magic and a dash of quirkiness, Lief brings a refreshing twist to the traditional wedding photography scene.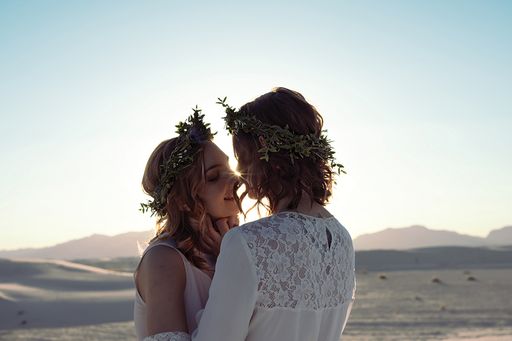 This precious New Mexico couple, Sasha and Esther, caravanned all the way from Albuquerque to get married under painted skies and breathtaking views of miles of sand dunes in our beautiful state of Colorado. Their fairy tale may have commenced in the coolness of winter, but the warmth of their love shines brightly through each photo taken.
We think its pretty obvious, but in case its not, let's be clear that Lief Darling Stills + Film is not your ordinary wedding photographer. With a keen eye for detail and an innate ability to capture the essence of love, Lief proves again and again how unique each wedding is. Lief seamlessly transports each couple into a realm of artistry and imagination by combining traditional photography techniques with their unique vision. Each click of the shutter unveils a story waiting to be told.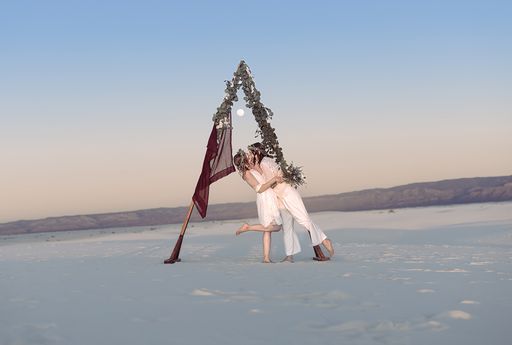 "Sasha and Esther were so excited, and so adorable. After a whirlwind of fittings, make up, and last minute touches, all the chaos melted away. Their love glowed in golden light as they shared their words and promises. It was as if the world outside the sea of white disappeared." –Lief
In Esther and Sasha's story, Lief captures the authentic and abundant love shared between these two love birds. In each shot, you can so clearly see their bright future filled with happiness and magic. I mean, check out this photo of them literally walking off into the sunset (and their future)!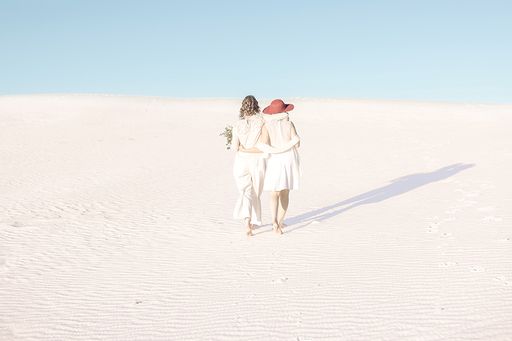 "At the reception my brother surprised us with a tattoo truck and we got matching tattoos of our wedding date, with hearts and ivy flourishes. Such a creative way to conclude such a magical day." – Esther
Did we mention Lief of Lief Darling Stills + Film is also a wedding DJ?! Peep down below!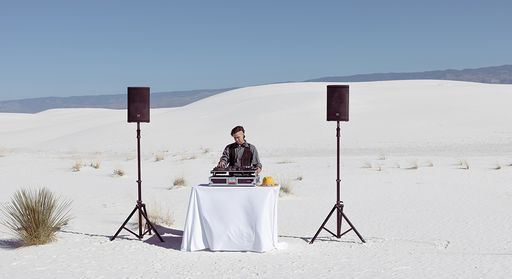 Vendors:
Featured Photography: Lief Darling, Stills + Film
DJ: Lief Darling
Florals: Flowers from Kara
Hair + Makeup Artist: The Talie Experience
Arch Decor: Simply Decor Tents & Events