Have you been basking in the glory that is this sunshine-y season, fellow lovers of love? 
This time of year always stirs our hearts. Maybe it's the birdsong outside our windows, or maybe it's the promise of summer weddings to come — either way, there's inspiration in the air!
So, today, we're channeling those feel-good energies into the thing that never fails to inspire us: our local community of wedding professionals and celebration specialists. 
Every twist and turn of the 15+ years we've been fostering connections in the Southwest has been punctuated by new friendships, collaborations, and delicious wedding eye candy. We're pretty spoiled! 
And it's the small businesses made up of creatives, artists, and party animals we have to thank for all that magic. The least we can do, then, is introduce you to 7 of New Mexico's veterans or rising stars — AKA the wedding pros who make our world go 'round. 
---
5 Wedding Pros to Know in New Mexico
---

Whether you're detail oriented, a little creative, or have no idea where to start, the details can get a little overwhelming.

I take that to heart as I design a plan that fits your specific need and vision, employing my creativity and organization to make your day as adventurous, intimate, or unconventional as you are.

There's nothing too big, small, or wild that I won't figure out for you. Whether it's figuring out how to make a remote location accessible to your guests or designing the perfect centerpiece to highlight your personalities, I'll be there to guide the process and the day itself.

-Bethany, Bethany Lyn Weddings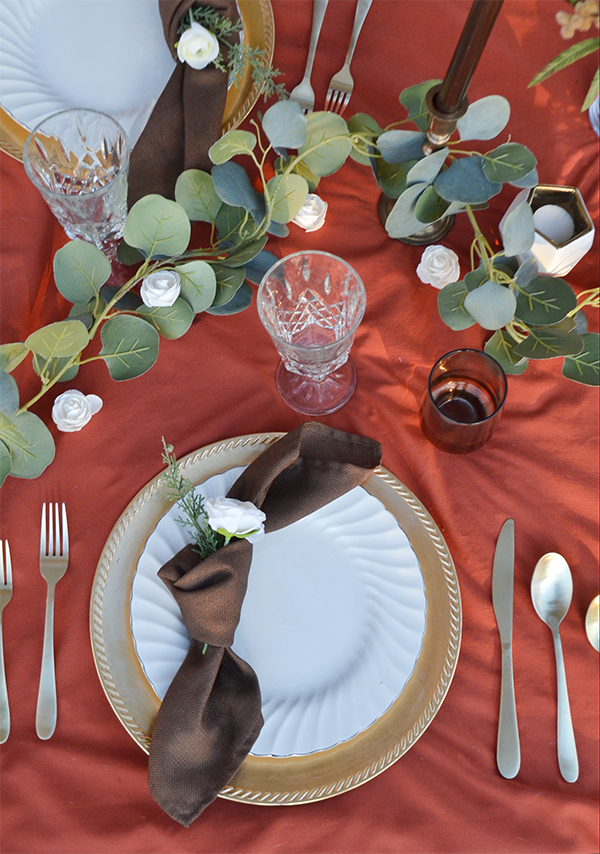 The best decision we made

I cannot express how instrumental Bethany was to making our wedding an easeful and special day. We had a very DIY wedding and when weather, wind and rain, showed up to the party, Bethany handled absolutely every quirk and element beyond our control with ease and steadiness.

I found myself looking to her throughout the whole day as a constant source of reassurance. She had a handle on absolutely everything, hustled so hard and kept everything afloat- essentially, reconfiguring the entire layout of our wedding to protect it from rain and mud. She worked well with our family and friends, who had a big part in helping it all come together, too.

I could go on and on… I feel certain you can stop your search for [your] wedding coordinator because you just found her!

-Sinead M., local newlywed
---
We make good food easy! We can help you create an unforgettable menu for your rehearsal dinner or wedding reception meal. Some brides choose our beautiful breakfast buffets with fresh fruit and a breakfast taco bar or a waffle bar.

Other brides are leaning toward a fun evening reception with food stations like our mashed potato bar, macaroni and cheese bar, and our build your own pasta creation bar. And indeed our traditional brides prefer a served meal like our exceptional steaks or lemon pepper chicken, grilled vegetables and scalloped potatoes.

From hors d'ouvres to a sit-down meal, Cafe Venture Catering can do it all and customize it for your wedding or rehearsal meal.

-Tamara, Cafe Venture Catering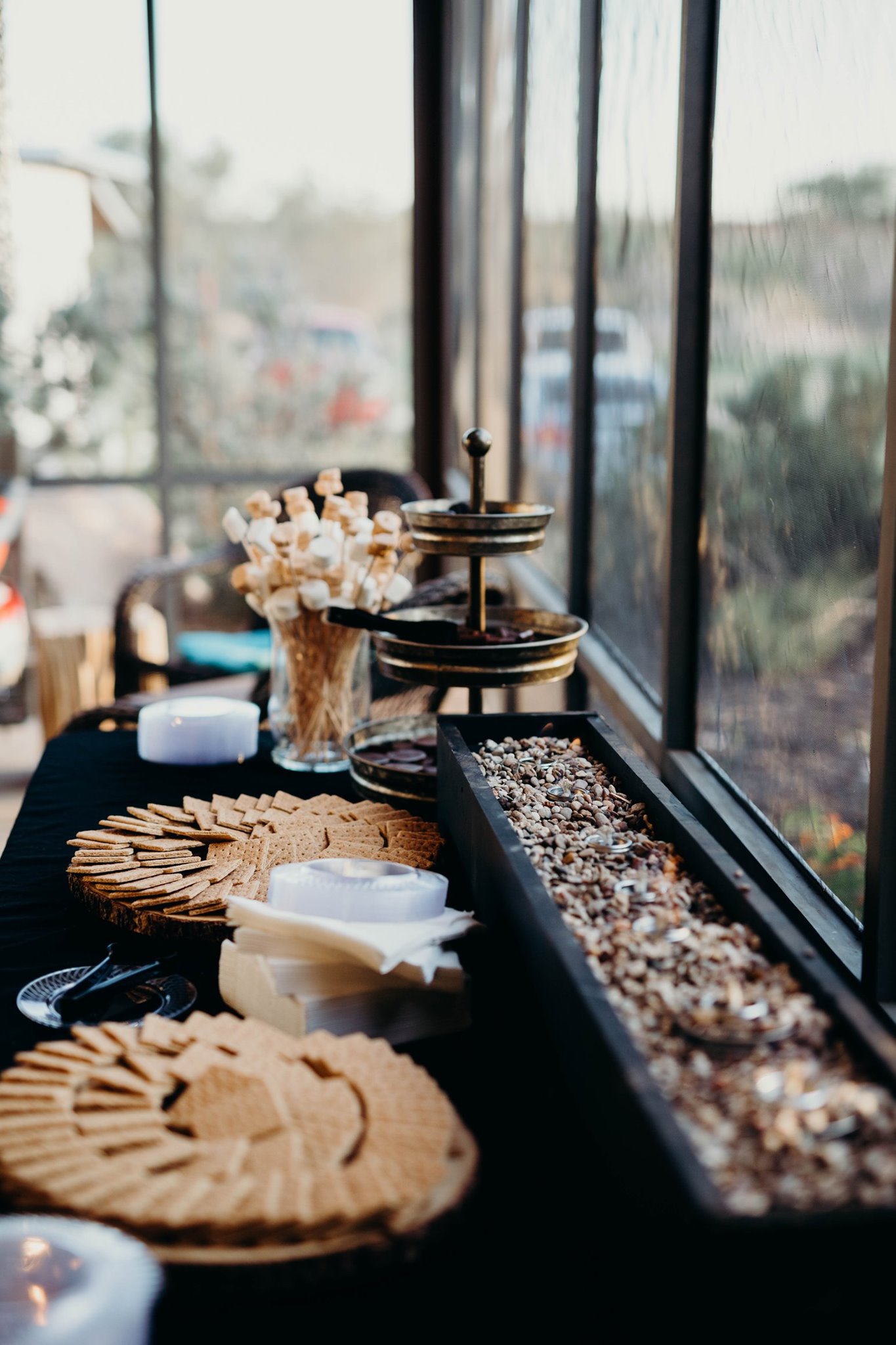 Wonderful!

The experience with Cafe Venture was amazing from start to finish. Tamara is amazing to work with. She is very kind and accommodating with your wishes of what you want for your event. We had no issues with the process for the catering of our wedding.

Tamara knew exactly what we wanted and made it happen. My husband and I didn't have to stress about anything. On our wedding night the food was prepared and displayed nicely. The food was absolutely delicious. We had many compliments from our guests the entire night and continue to get complements after the fact.

I would definitely use them again and recommend them to everyone! Thank you Cafe Venture and Tamara for contributing to making our night extremely special!

Selena S., local newlywed
---
Start your event off with a big bang with custom invitations and stationery that are uniquely designed for you and your event!

Cordially Invited specializes in handcrafted, custom invitations and stationery for any occasion. Weddings, holidays, graduations, birthdays—you name it!

Your invitation is the first impression your guests get of your event, we want them to know your event is special and one-of-a-kind!

-Samantha, Cordially Invited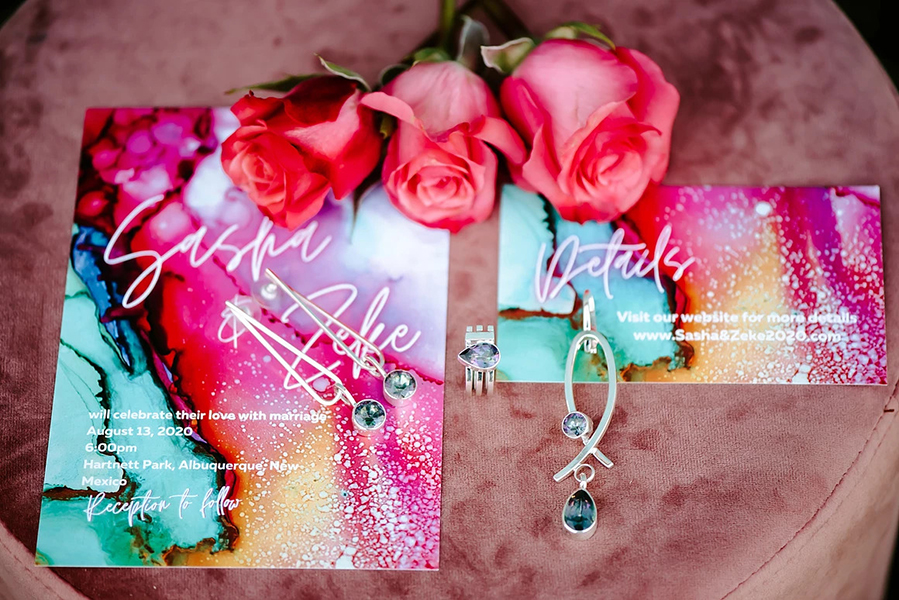 Samantha is fantastic!

We needed some stationary for our reception venue, specifically, table numbers, place cards, meal tickets, welcome board, and seating chart. We wanted to have proper Vietnamese accents for our guests' names but the font didn't turn out right. We were ready to settle for a normal font without accents.

Samantha went the extra mile to make it happen despite our willingness to settle for a lower standard. She's super fast when you're in contact with her and the mock-ups arrive really fast too.

She provides exceptional service, products, and she also hand-delivered the stationary to us. We highly recommend her!

-Chau N., local newlywed
The View Event Center by Simply Décor, Tents and Events is a beautiful venue with panoramic views of the city. The venue is located in the great northeast heights located on Tramway and Indian School.

The View of Albuquerque is a high-end venue with cooperative and experienced staff, ready to assist you in making the memories of a lifetime. Our contemporary design and customization options make us a premier venue for weddings, business parties, and other celebrations.

The View of Albuquerque is the perfect location for your next event.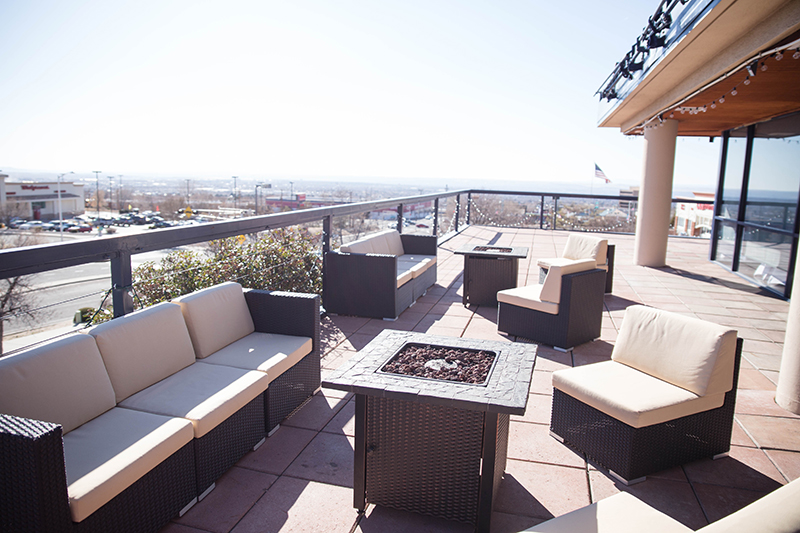 Amazing staff

Akshay, Annette, & all the staff at The View Event Center are amazing! They made the wedding planning process stress free. We toured the venue and the decor was astonishing, the staff was so friendly and I knew instantly that the view was the perfect venue for our wedding.

Throughout the whole planning process I received constant help and support from Akshay and his team. They recommended great vendors, kept in contact, were super flexible with changes and very accommodating to my budget.

My event was a success I received many compliments on the decor, the beautiful space and even on how attentive and professional the staff at the venue was. I would recommend this venue to anyone for any type of event.

My event was memorable, stress free, and enjoyable and I could not of done it without Akshay, Annette, & the rest of the staff at The View Event Center.

-Selina T., local newlywed
---
+ Bonus! 2 Additional Wedding Pros to Meet in Albuquerque
---
My great love for weddings and ceremonies started in 2012. Since then it has been a joy of mine to craft tailored ceremonies for many couples.

It's important to me, as your officiant, to make an initial connection with couples to ensure both an authentic and heartfelt ceremony. I am happy to officiate a variety of ceremonies including religious, non-traditional, spiritual, elopement, and even vow renewals.

I want your special day to be unforgettable!

-Ashleigh, Ashleigh Olguin Ceremonies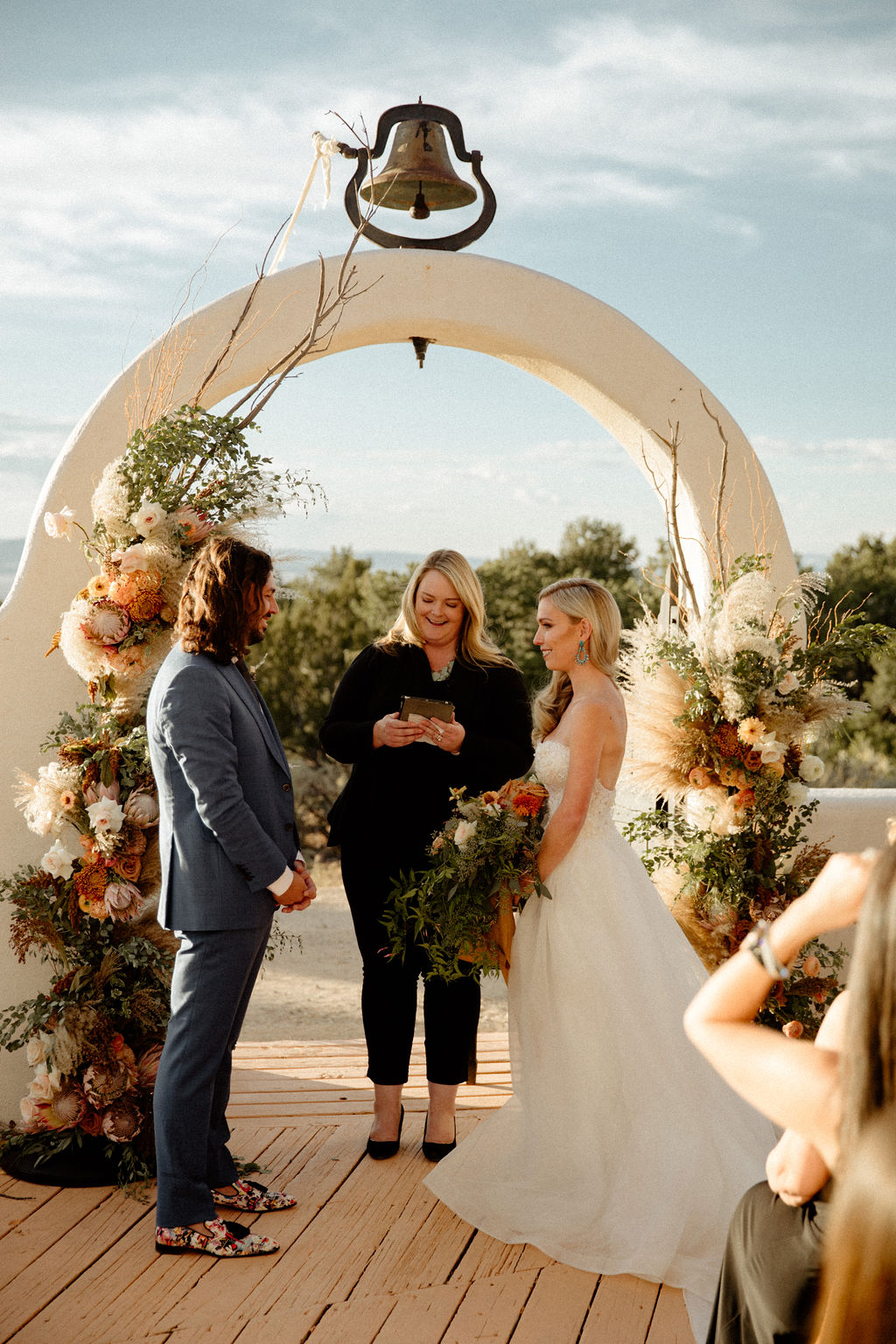 Professional, thoughtful, and kind

Ashleigh took time to get to know us both as we planned our wedding and created a beautiful script that perfectly captured the tone and message we wanted for the ceremony. She also incorporated several very thoughtful and personal touches that we really appreciated.

Throughout the planning process, Ashleigh was a pleasure to work with, making things easier for us with her knowledge and guidance, and allowing us to feel confident that we were in good hands. She responded to our questions and suggestions with kindness and graciousness.

We loved our ceremony and are so grateful to Ashleigh for her professionalism, creativity, thoughtfulness, and kindness!

-Camille W., local newlywed
---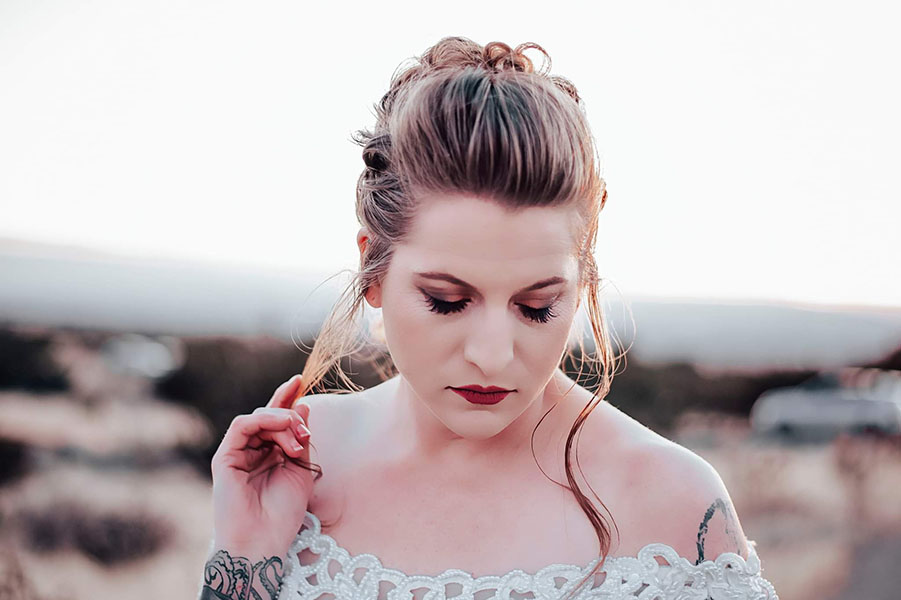 10/10 would recommend

Brittany was amazing to have do my make up for my wedding. I seriously felt beautiful on my big day, all thanks to her!

She was accommodating with the look and was very friendly and personable! Brittany definitely knows her products and used stuff that would last throughout the whole day.

Loved her, and I would definitely recommend her to anyone looking to get their make up done!

-Melissa M., local newlywed