Is it the newness of spring that stirs our hearts so? Or is it the nostalgia of springtimes past, filled with wildflowers and warm memories, that coats the new season like a veil? 
If you ask us, fellow lover-of-love, it's both!
Spring is much like a wedding day in that way — a heritage of now-passed moments balanced with the thrill of something completely, profoundly new. Case in point: There may be thousands of weddings in New Mexico this year, according to our industry-insider report, but none will compare to that of Nick and Ame's. 
Cared for and catered to by Jamila, the culinary connoisseur behind Mila's Mesa, Nick & Ame's wedding day was one for the books…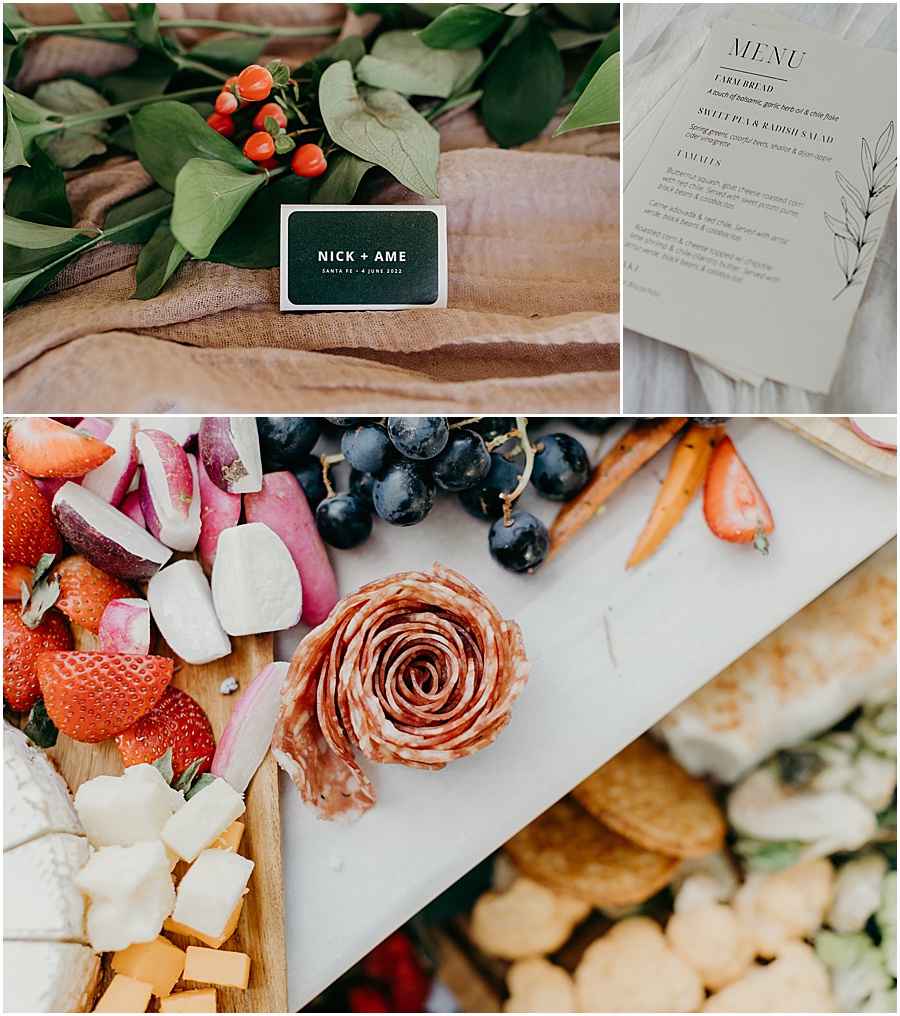 (And we meant that literally — we first featured this celebration in our print magazine! Snag your free copy here so you never miss another swoon-worthy wedding again.)
From the start, Nick & Ame were so easy going, relatable, and had a specific vision for their special celebration. 

[Their] vision fell somewhere between the comfort of tradition and nostalgia and the brightness of contemporary chic. Every detail was thoughtful, just like them. 

– Jamila, owner of Mila's Mesa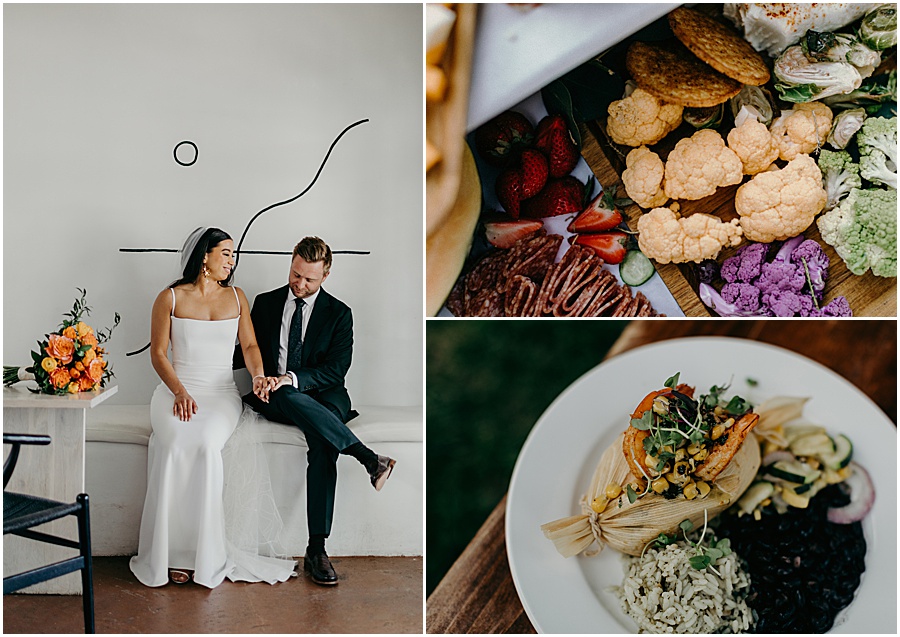 We, the Wedding Collective New Mexico team, have the honor of living vicariously through hundreds of proposals, engagements, and weddings in New Mexico. From our perch between local couples and the wedding pros who make their dreams come true, we bear witness to love of all kinds in the Southwest. 
Even still, it helps to hear it directly from the boots-on-the-grounds, day-of specialists, doesn't it? 
From tamales to on trend details, these two with each decision, their palpable joy, easy going attitude, and total love for each other made their wedding day stunning and memorable.

– Jamila, owner of Mila's Mesa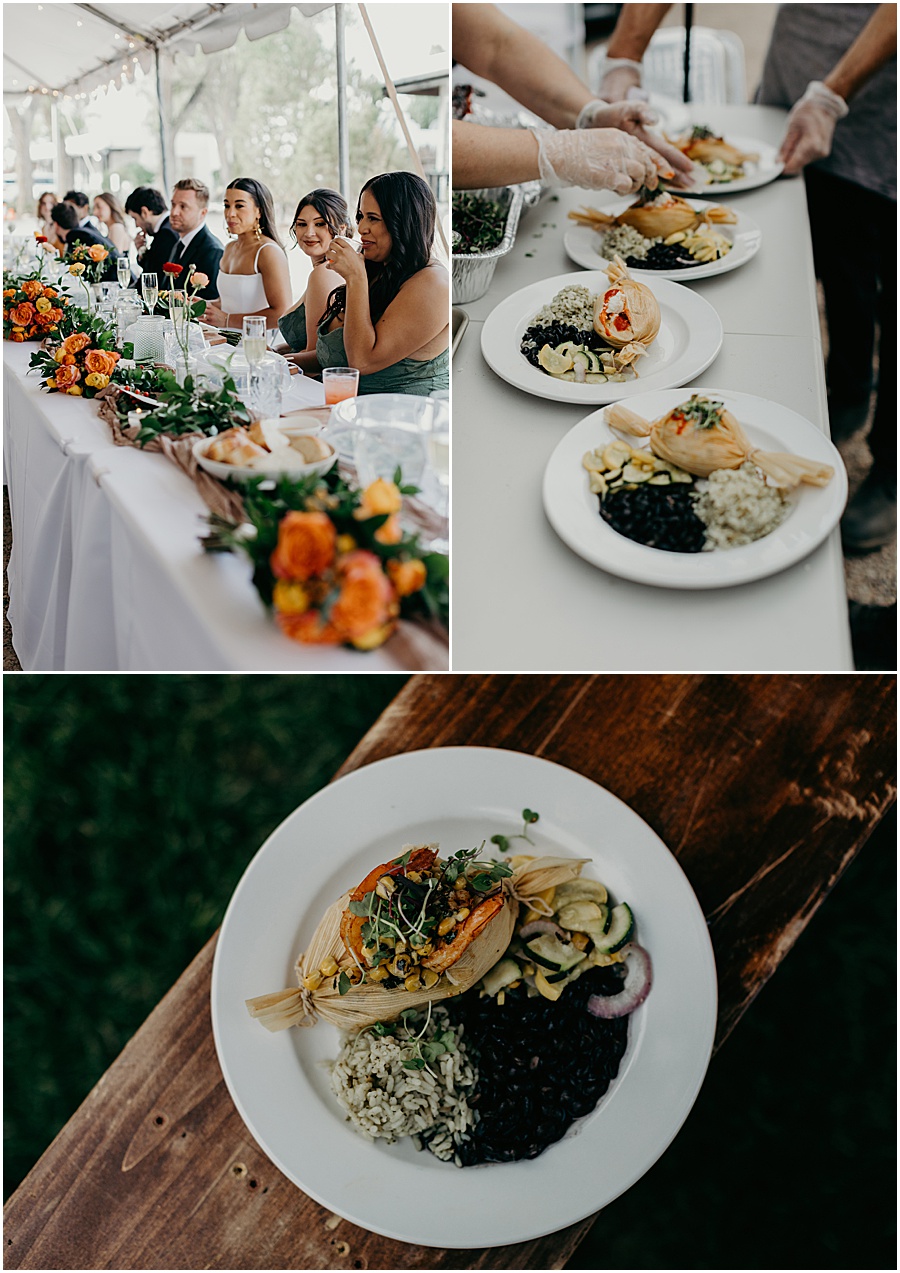 As a caterer, I see a different side of couples' leading up to, and on their wedding days. 

Still, I get to peek in on sincere moments. My special memory of Nick & Ame at their reception was watching them enter their reception, married, visibly glowing and ready to have fun, eat & enjoy their loved ones.

Specifically, as I cut their wedding cakes, listening to the speeches after dinner, I glanced up to see the couple laughing, the crowd laughing, and caught the most sincere, loving exchange between the newlyweds. These moments are so fast, and yet last a lifetime – and we are so blessed to be a part of them.

– Jamila, owner of Mila's Mesa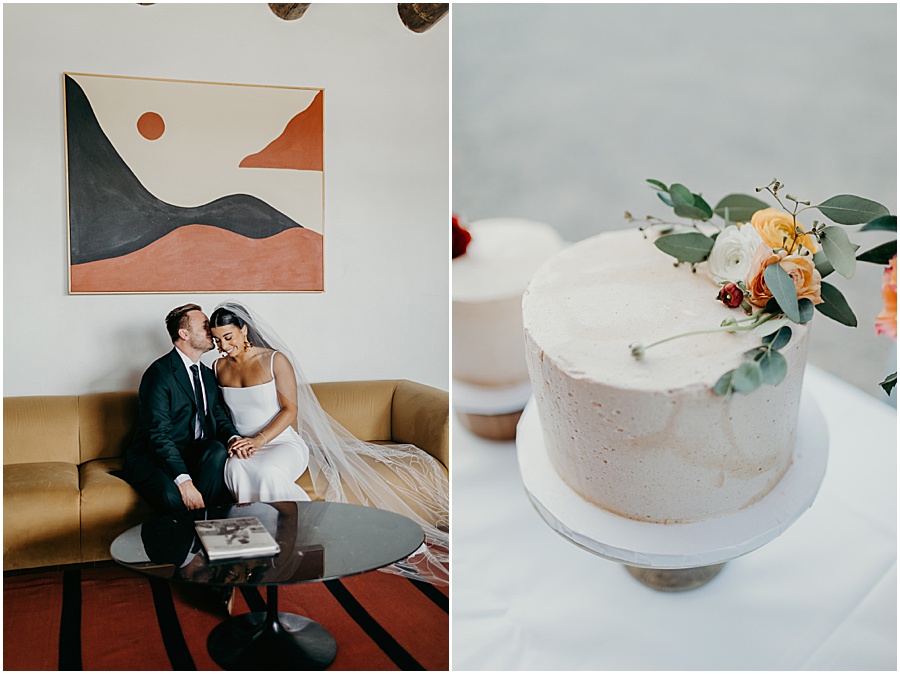 Thank you, Jamila, for sharing an inside peak into the magic that was Nick and Ame's wedding day. And to the happy newlyweds — may the newness delight, and may the nostalgia never waver!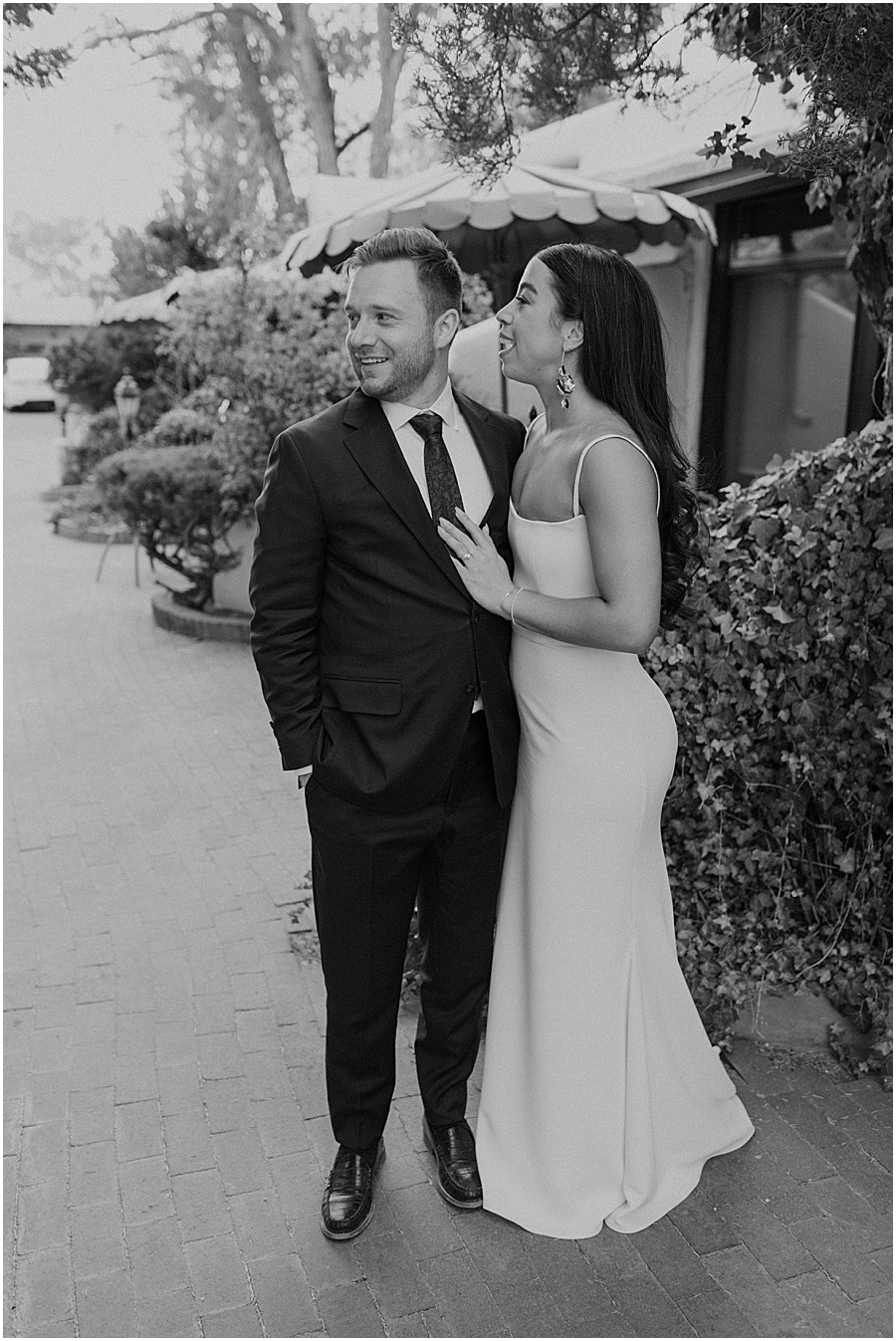 photography: Latisha Lyn Photography
florals: People's Flowers